Recommendations about GoAnimate Text to Speech and How to Get the Effect
One popular tool that has gained significant recognition in the animation world is GoAnimate. GoAnimate allows you to create professional-looking animated videos without any design or coding skills.
Whether you're a beginner just getting started with GoAnimate or an experienced user looking to enhance your TTS effects, we have some valuable recommendations and tips on how to make the most out of GoAnimate Text-to-Speech.
Part 1. What is GoAnimate Text to Speech?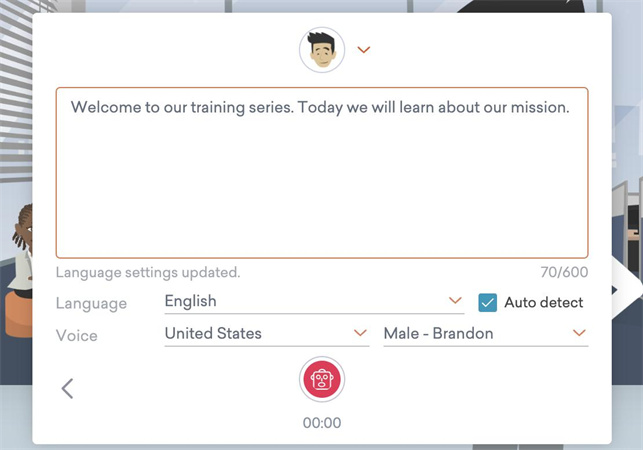 GoAnimate Text to Speech refers to the functionality within the GoAnimate platform that allows users to convert written text into spoken words using customizable voices.
With this feature, users can easily add voiceovers to their animations without needing any recording equipment or hiring professional voice actors.
By simply typing out a script or dialogue, GoAnimate's Text to Speech engine generates lifelike audio in real-time.
Part 2. How to Generate GoAnimate Voices Text to Speech?
Generating GoAnimate voices through the Text to Speech feature is a simple and straightforward process. Here are the steps to follow:
1. Text to Speech GoAnimate with Speechify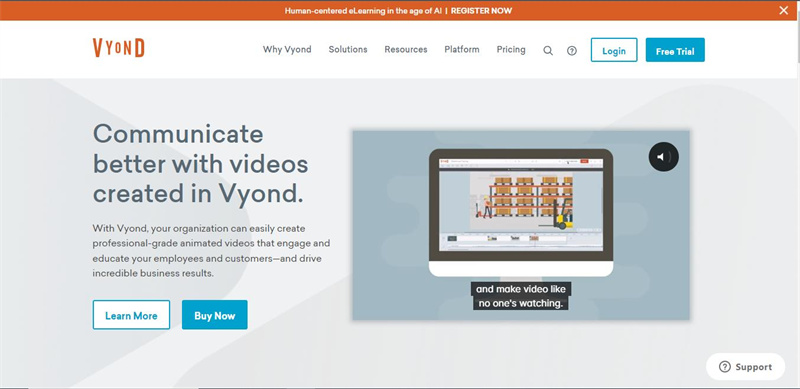 If you're looking to enhance your GoAnimate videos with high-quality text-to-speech audio, Speechify is an excellent tool to consider. This handy platform seamlessly integrates with GoAnimate, allowing you to generate lifelike voices in just a few simple steps.
Key features of Speechify:
Speechify offers multiple voices with different accents and tones, providing versatility for various types of content.
The generated audio from Speechify is highly realistic, helping to create engaging and professional videos.
You can adjust the speed, pitch, and volume of the TTS voices according to your preferences.
Pros
Easy integration with GoAnimate
High-quality and natural-sounding voices
User-friendly interface
Cons
Additional cost (Speechify requires a separate subscription)
2. GoAnimate Voice Text to Speech with Murf AI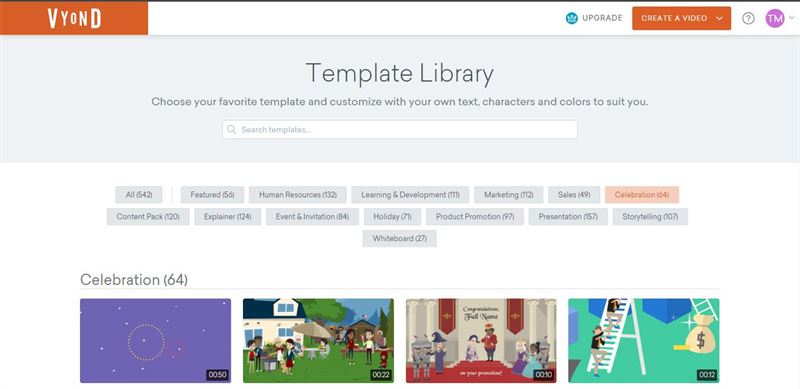 If you're looking to elevate your GoAnimate videos with realistic and expressive voiceovers, Murf AI is a powerful tool to consider.
By seamlessly integrating with the platform, Murf AI allows you to generate lifelike text-to-speech (TTS) audio that adds depth and authenticity to your animations.
Key Features of Murf AI:
Murf AI offers an impressive range of voices that sound remarkably human-like.
Each voice is carefully crafted to deliver a nuanced performance, capturing emotions and nuances.
With Murf AI, you have the ability to adjust the emotional tone and intonation of the generated TTS voices.
Whether you need TTS audio in English, Spanish, French, or other languages, Murf AI has broad language support capabilities.
Pros
Ensures that the generated TTS audio sounds incredibly natural and professional-grade.
Allows users to effortlessly enhance their videos without any technical issues.
Creators can tailor the TTS voices according to their desired effect while maintaining exceptional quality.
Cons
Accessing all features offered by Murf AI may require a separate subscription.
3. GoAnimate Voices Text to Speech with Fandom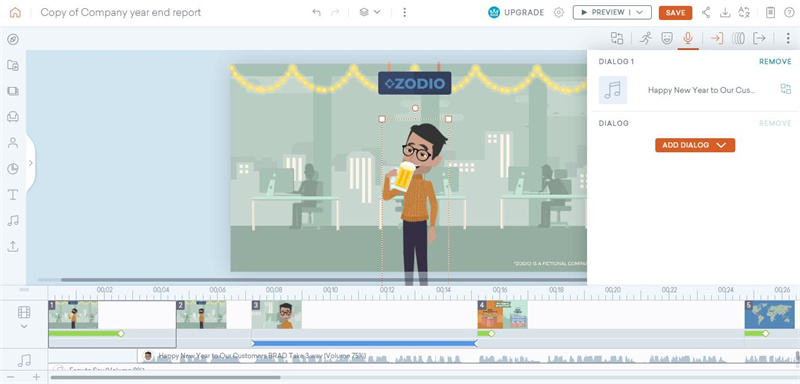 To bring a unique and recognizable voice to your GoAnimate videos, consider using the Fandom Text-to-Speech (TTS) feature. By integrating Fandom's extensive library of voices, you can create animations with voices that audiences will instantly recognize and connect with.
Key Features:
A vast variety of familiar voices.
Fandom offers a wide range of well-known character voices from popular movies, TV shows, and video games for use in your GoAnimate videos.
Brings a high level of authenticity to your animated characters.
Instant recognition.
Pros
Allows for instant audience engagement and creates a memorable viewing experience.
You can infuse personality into your animated characters and make them stand out from the crowd.
Easy-to-use and simple dashboard.
4. Text to Speech GoAnimate with Readloud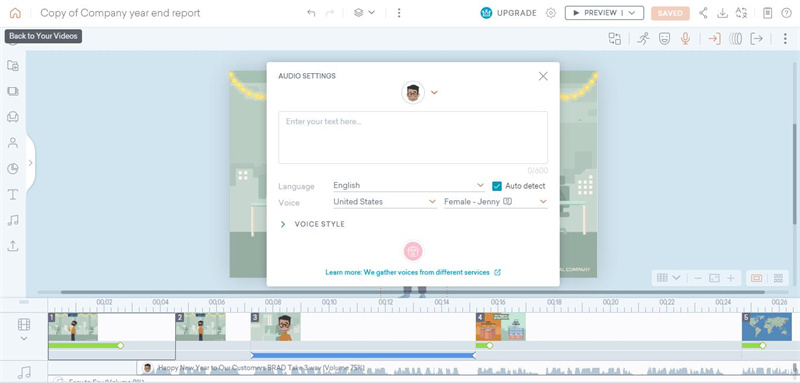 When it comes to bringing your GoAnimate videos to life with vivid and captivating narration, Readloud is a powerful text-to-speech tool that can significantly enhance the auditory impact of your animations.
By seamlessly integrating with GoAnimate, Readloud offers a user-friendly interface and a multitude of features that allow you to generate high-quality and natural-sounding voices for your video projects.
Features:
Natural voice quality
The platform supports multiple languages, allowing you to create TTS audio in various language options.
You can adjust the speed, pitch, and volume of the generated TTS voices according to your preferences.
Pros
User-friendly interface
Cost-effective solution
Quick generation time
Professional-grade output
Cons
Potential pronunciation limitations
Part 3. Bonus Tips: Best Tool to Make More Realistic Voice with HitPaw Voice Changer
When it comes to achieving the highest level of realism in voice cloning, some instances may require additional modifications to create a truly authentic and natural-sounding result.
That's where HitPaw Voice Changer comes into play. This popular voice changer software is renowned for its extensive range of features and versatility.
Here are some key features of HitPaw Voice Changer that can help you achieve a more realistic voice:
Realistic and natural-sounding voice generation
Instant voice conversion in real-time
Ability to imitate famous characters or celebrities
Integration with popular streaming platforms
User-friendly and intuitive interface
Here is how to use HitPaw Voice Changer:
Step 1. Choose Input & Output:Go to "Settings" and select the input and output devices you are using. If you encounter any issues with sound, refer to the provided troubleshooting solutions.

Step 2. Select Voice and Sound Effects:Choose the desired effects and apply them.

Step 3. Adjust Global Settings:Enable "Voice Changer" and "Hear me" to listen to your modified voice. You can also activate noise reduction if needed but avoid setting it too high.

Step 4. Adjust Voice Settings:Fine-tune volume levels according to your preferences after previewing the selected sound effects.

Step 5. Change Your Voice in Various Platforms:Once all settings are configured, click "Connect" to apply your changed voice on different platforms.
Summary
GoAnimate's Text-to-Speech (TTS) functionality offers a convenient and powerful tool for adding engaging voiceovers to your animated videos. By harnessing these tools and their respective features, such as customizable voices, natural-sounding speech generation, multilingual support, and famous character imitations, you can take your animations to new heights of professionalism and audience engagement.
We recommend you use HitPaw Voice Changer for a fast and effective voice-changing effect.