Adobe Video Editor Trusted Review 2020
Adobe Premiere Pro video editor has been one of the well-known Adobe series products. No matter you are a beginner learning video editing, or you are an experienced user, you will find Adobe video editor popular among recommended tools. To know better of Adobe video editor, check out this article.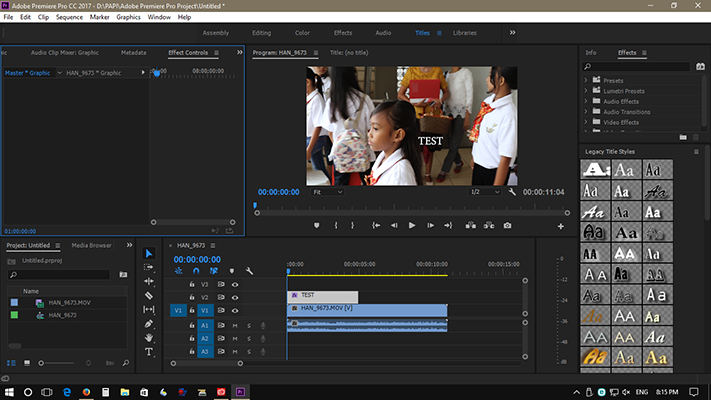 Part 1. What Is Adobe Video Editor
As one of the best video editor software, video editor Adobe has a long history - published in 2003 by Adobe as part of Adobe Creative Cloud licensing program. Apart from that, Adobe video editor offers tons of functions and effects needed to video editing and film making.
Since it is powerful with the cutting-edge techniques, it has minimum system requirements to run this software:
Supported OS: Windows 10 (64-bit) version 1803 or newer; macOS v10.13 or newer.
RAM: 8 GB
GPU: 2 GB of GPU VRAM
Processor: Intel® 6thGen or newer CPU – or AMD equivalent
Hard disk space: 8 GB disk space for installing, and additional space during installing.
Monitor solution: 1280 x 800
What you can do with Adobe Premiere Pro
Import your video and audio for editing via media browser or dynamic linking;
Unique source monitor allows you to view video clips, edit and mark frames before adding them to the sequence;
Adobe Premiere Pro has an effect control panel enabling you to add transitions and any kinds of effects into your video;
You can edit colors using this great video editing tool to change the atmosphere in your video;
You can change duration and play speed for your video and audio to meet your needs;
You can export your videos easily.
....
Adobe Premiere Pro offers plenty of features that is beyond words, and you will realize it when you are using the software.
Part 2. How Much Does Adobe Video Editor Cost?
Now it comes to the very critical question: is Adobe video editor free? How much does it cost? You can find all the answers in this part.
Firstly, is Adobe video editor free?
Adobe video editor is a paid software, but you can enjoy the features using the free trial version. Adobe video editor free trial allows you to use it without buying for 7 days. All you need to do is to sign up using your email and you can enjoy all the features and updates included in Adobe Premiere Pro. Furthermore, you can try the free trial version in both Windows and macOS at the same time, but it is not available for mobile phones.
Secondly, how much does Adobe video editor cost?
As far as I'm concerned, Adobe video editor is one of the most expensive video editing tools as it covers various features and meets all kinds of demands. The pricing of Adobe Premiere Pro are as follows:
| Software | Plan | Price | Term |
| --- | --- | --- | --- |
| Adobe Premiere Pro | Annual plan | US$20.99/mo | Paid monthly |
| Adobe Premiere Pro | Annual plan | US$239.88/yr | Prepaid |
| Adobe Premiere Pro | Monthly plan | US$31.49/mo | Paid monthly |
| Full Adobe Creative Cloud | Annual plan | US$52.99/mo | Paid monthly |
| Full Adobe Creative Cloud | Annual plan | US$599.88/yr | Prepaid |
| Full Adobe Creative Cloud | Monthly plan | US$79.49/mo | Paid monthly |
For more details about Adobe plan and pricing, please go to Creative Cloud Plans & Pricing.
Part 3. Why Adobe Premiere Pro video editor Is So Popular
Even if Adobe Premiere Pro is relatively expensive, it is still one of the best video editors out there, no matter for beginners or advanced users. What makes Adobe video editor software a must-have?
Why is Adobe Premiere Pro video editor so popular?
Cross-platform synchronization: It is available both on Windows and Mac, it syncs the projects for the same account. That means you can continue your work on Mac after you save it in Windows.
Flexible editing workflow: Adobe Premiere Pro integrates with automated tools so as to make users focus on their workflow without being distracted.
Highly compatible: it works with high compatibility. You can continue your work in any device you have, you can import almost all the file formats, and you can export your videos by adjusting output settings to any format you like.
Plugins and extensions: You can add plenty of plugins and extensions while using this software, and this make it a very attractive part for advanced users to meet their needs.
A large variety of effects and animations: It has hundreds of animations and Adobe after effects video editors have, so that your videos can achieve to whatever you like.
Free trial version: Adobe video editor free download is already what we have known, and it offers free trial version that works the same as the pro version does. Chances are people would be attracted after the free trial version.
Famous brand guarantee: Adobe is very famous and it is a big company. People tend to believe brand awareness. Besides, with a famous brand, you can enjoy a good support service and continuous improvements for the software.
Part 4. Adobe Premiere Pro video editor Alternative –HitPaw Edimakor
Although Adobe Premiere video editor covers lots of functions, it would be overwhelming for video editing newbies because of the flexible workflow and numerous settings. If you are a beginner or if you want to make it easier, we recommend HitPaw Edimakor, another famous video editing tool.
Compared with Adobe editor video software, HitPaw Edimakor is well designed for people who just start to learn editing videos or who want to have a lightweight software that is supported by computer hardware.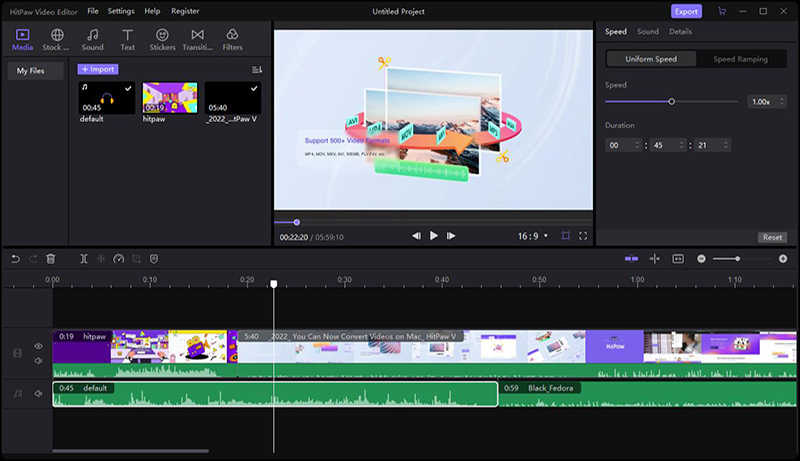 Why choose HitPaw Edimakor:
HitPaw Edimakor supports diverse video and audio input formats and it allows you to export your video and audio in common video formats as well.
You can trim, crop, split, rotate, zoom, mirror and resize the video.
HitPaw Edimakor enables you to edit video clips and sequence respectively, and this make your work more deliberate.
What loved most by users is its low price. Only $29.95 for one month.
Related Reading: 8 Best Adobe Premiere Pro Alternatives To Use In 2021 (Free & Paid)
Conclusion
So there you have it - a full guide to Adobe Premiere Pro video editor. You can find all the information about Adobe video editor like what Adobe video editor is, how much is Adobe video editor and why is it so popular. Alternatively, if you are not familiar with playing around with video editing tool, or you want to make it much easier, try downloading HitPaw Edimakor, which is another popular and fantastic tool to make your video editing as easy as possible.
FAQS on Adobe Video Editor
Q1. Is Adobe video editing free?
Adobe Video Editing software aka Adobe Premiere is a paid software, and it offers different plans and pricing for different usage. But you can also try Adobe Premiere free trial version before you buy. This is a free version of Premiere Pro so that you can enjoy all the pro features.
Q2. Is Adobe Premiere Pro good for beginners?
To be honest, Adobe Premiere Pro is a great choice for advanced users as it provides lots of features and flexible settings, which makes it overwhelming for beginners. If you want to choose a video editing tool that is friendly for beginners, try HitPaw Toolkit video editor.
Q3. Can you buy Adobe Premiere Pro permanently?
At present, Adobe Premiere Pro only offers annual plan and monthly plan, and there is Adobe CS6 available to buy permanently but it has been stopped by Adobe now. So, unfortunately, there is no way to buy Adobe Premiere Pro permanently for now.