Videopad Video Editor Review: A Beginner's Video Editor
There are several top video editing tools available, and VideoPad Video Editor is one of them. Is VideoPad worth a try? What's good about VideoPad Video Editor? If you are having the same questions, this post will tell you everything about VideoPad Video Editor, including the overview, advantages, prices, user guide, etc.
Summary
Summary
Here, you can know Videopad Video Editor's features, system requirements, and user guide.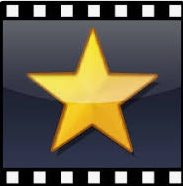 Part 1. Videopad Video Editor Overview
VideoPad Video Editor editing software is famous for its easy-to-use user interface and various video effects, and it is always the number one choice for beginners. You may have a quick look at the software below:
System Requirements
VideoPad video editor is free to download. Before you download VideoPad, you may want to have a check of the system requirements. And make sure your device meets the system requirement in order to install and run it in your device:
Windows 10, XP, Vista, 7, 8 and 8.1 (64 bit)
Mac OS X 10.5 or above
iOS 6.0 or higher (iPhone/iPad)
An overview of VideoPad Video Editor features:
Video editing: crop, trim, split, mix videos
Video effects and transitions
Text and subtitles are supported to add
Audio editing and effects
Video output and sharing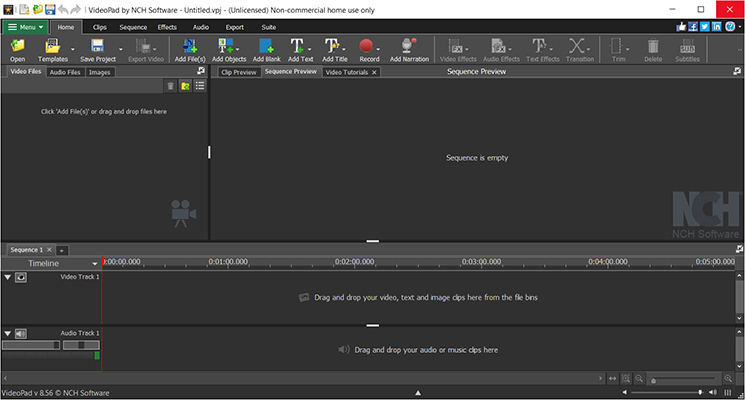 Quite attractive, right? To get to know VideoPad Video Editor further, move on to the next part.
Part 2. What Are Highlights of VideoPad Video Editor
If you have already read about VideoPad Video Editor reviews,, you will realize that how popular it is. But what are the highlights of it, and what really makes it stand out? Well you may find the full answers to your questions about VideoPad.
Why choose VideoPad Video Editor Editing Software?
Astounding video effects and transitions: it has more than 50 video effects for you to choose, and it supports 3D effects plus 2D to 3D transition effects.
Powerful output sharing feature: it supports exporting videos in various formats (including DVD), and sharing online with family and YouTube.
Best compatibility: it supports almost all input video formats (mp4, mpeg, mov, wmv, etc), input audio formats (mp3, aac, m4a, wav, etc), input images (jpg, bmp, png, gif, etc), and output video formats (mkv, mp4, avi, etc).
Reasonable price: VideoPad allows you to enjoy free features, and it offers three plans in various needs to enjoy the pro features with affordable prices.
Intuitive user interface: it is designed for beginners with the latest modern UI, and it is very easy to use. You know what to do with all the buttons on the program and you can easily find the features that you need.
Best support service: the developer team provides users with detailed user guide to use the program, and you can watch the videos to further understand how to use it. Very sweet!
Lightweight download and install: although it offers lots of features, it is very lightweight file to download and install, and it runs fast in your computer without slowing down your device performance.
Slow exporting speed: it takes more time to export videos with large file size.
Part 3. Is VideoPad Video Editor Free?
Is VideoPad Video Editor free to use? You may be wondering. Well the answer depends. VideoPad offers free trial and you can use the features in free trial version. Meanwhile, VideoPad Video Editor also offers different plans for advanced users to enjoy more features.
You can find details about the plans below:
| Edition | Normal price | Discount price |
| --- | --- | --- |
| Master's Edition | $99 | $69.95 |
| Master's Edition Quarterly Plan | $5.50/mon | NA |
| Home Edition | $60 | $39.95 |
Overall the plans come with reasonable price and it is worth a try. To enjoy the full functions of VideoPad, click here to buy and get VideoPad Video Editor code.
Part 4. Videopad Video Editor Tutorial -How to Use Videopad for Beginners
Is VideoPad Video Editor free download? Yes! As a matter of fact, VideoPad Video Editor is super easy to use for beginners, and you should be able to fiddle with it if you have tried Windows Movie Maker in the past. VideoPad Video Editor and Windows Movie Maker look similar.
Follow the guide below to download and use VideoPad Video Editor:
Step 1: Download VideoPad Video Editor in your device (available on Windows/Mac/iPhone/iPad), install, and launch it.

Step 2: Import your media to media bin. You can drag and drop what you want to import to the pane on the left. Or you can import by doing this: To import videos, click Add File(s).




To import audio, click Audio, then click Add File(s), Add CD, or Add Stock Sound.

Step 3: Edit video clips.

To crop, trim, or split your videos, double click the file in media bin, and you will see the options to edit at the bottom.




To add effects, click Home, then choose add Video Effects, Audio Effects, Text Effects, etc.




To add transitions for clips, click the X icon between the video clips, and you can choose the transition effect you want.




To add text and title for videos, click Home > Add Text or Add Title.

To add subtitles, click Home > Subtitles.

Step 4: Export video.

Once you have finished editing your videos, click Export, and there are several options to export. You can choose to export in different outputs, and share it to Dropbox, YouTube, Google drive, Onedrive, Vimeo, etc.
Conclusions
This review guide shows detailed information about VideoPad Video Editor, including VideoPad overview, features, price, user guide. All in all, VideoPad Video Editor offers many features with affordable price, and it is user-friendly for beginners. Can't wait to give it a try? Just click VideoPad Video Editor to download and enjoy it!
FAQS on Videopad Video Editor
Does Videopad Video Editor have a watermark?
VideoPad Video Editor is a free video editing software and it enables you to upload your videos to YouTube, and you don't have to worry about the watermark issues as it doesn't generate watermarks to your videos.
Is Videopad Video Editor safe
Yes definitely! VideoPad is a free software for non-commercial use, and it doesn't contain any ads or virus in the program, and it won't collect or store your video information at all. So you can rest assured.
How much does VideoPad cost?
It depends. VideoPad can be free without cost a pretty penny. If you would like to enjoy full functions, you can choose different plans:
Master's Edition: $69.95
Master's Edition Quarterly Plan: $5.50/mo
Home Edition: $39.95
Is VideoPad good for YouTube?
Yes. With VideoPad Video Editor, you can just upload your video to YouTube with just a few clicks! You can also fill in the title, descriptions, keyword, and anything required to upload on YouTube. That is to say, you can export your videos using VideoPad without touching YouTube at all.
How to get videopad video editor for free
If you want to get VideoPad Video Editor for free, then VideoPad Video Editor free trial is a go-to option foor you. You can go to NCH software official website, then download and install VideoPad Video Editor to use the free trial version.