Full Knowledge about How to Open HEIC and Convert to JPG with IrfanView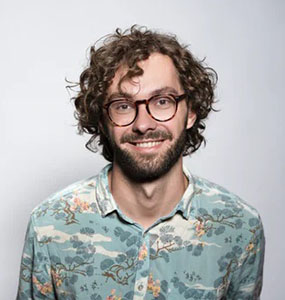 The HEIC file format enables you to store more photographs on your hard drive while maintaining the same level of quality as JPEG. If you already have any HEIC files on your iPhone after taking pictures with it, you may be wondering how to convert HEIC to JPG on Windows 10/8/7.
On a computer running Windows, it is not even possible to decode or view HEIC files because the format is not supported by Microsoft. Which programs convert HEIC files to JPG the most effectively on Windows? Simply read the post to educate yourself on the best different approaches including the IrfanView HEIC.
Part 1. Can IrfanView Open HEIC Files?
IrfanView was the first Windows graphic viewer anywhere in the world to offer support for multiple animated GIF files. One of the first graphic viewers anywhere in the world to offer support for Multipage TIF. The only graphic reader anywhere in the world to handle several ICO formats.
IrfanView is a fantastic, user-friendly image viewer, and we just adore using it. If you have either CopyTrans HEIC for Windows or the HEIF and HEVC programs installed on your computer, HEIC IrfanView will be able to view HEIC image files.
It is meant to be user-friendly for novices while providing advanced functionality for experienced users. IrfanView strives to develop features that are original, innovative, and intriguing, in contrast to some other graphic viewers, the "creativity" of which is based entirely on the cloning of features, as well as the theft of concepts and whole dialogs, from ACDSee and/or IrfanView!
Part 2. How to Open HEIC Files with IrfanView?
IrfanView is a well-known program that can convert HEIC files to JPEG format on Windows 10. It is a free tool that can batch convert HEIC files to JPG format and is open-source. If you convert HEIC files to JPG for commercial purposes, you are required to purchase a license and obtain the full edition of the software. You will need to install an additional plugin in order to use IrfanView for the conversion of your HEIC photos.
Here is how to open Irfan View HEIC files:
1

It is required that you install the HEIC extension/codec.

2

Find the "CopyTrans HEIC" Windows codec on the internet and install it on your computer. This codec is free for personal use and is compatible with Windows 7, 8, 10, and 11.

3

You may get it from the Microsoft Store if you have Windows 10 or Windows 11 and install it on your computer.

4

Now, locate your HEIC files and open them in IrfanView. You can directly open your HEIC image in IrfanView Now.
Pros
Free-to-use and simple
Super lightweight in size
Opens and converts HEIC files
Fast and reliable
Part 3. How to Convert HEIC to JPG with IrfanView?
Here is how IrfanView convert HEIC to JPG:
1

Launch IrfanView and navigate to the File menu before selecting the Batch Conversion/Rename option.

2

Choose the file(s) you wish to convert from the list of files that are located in the top-right pane of the window. You may choose a single file by clicking on it and then clicking the Add button, but I'm going to go ahead and choose the Add all button instead. It is also possible to move files by dragging and dropping them from the top to the bottom of the list.

3

Make your selection in the menu located at the very left of the screen. I'm going to keep it in the JPG-JPG/JPEG Format for now.

4

Select the folder where you want your output to go where it says C: TEMP. You may select the destination folder for your output by using the browse button.

5

The next step is to click the button labeled Start Batch in the IrfanView HEIC black. You should now have a collection of images that are easier to handle. It's possible that the next versions of Windows will have better native support.
Part 4. FAQs about IrfanView HEIC
1. What file formats does IrfanView support?
IrfanView can open and save a wide variety of file formats, including images in formats such as BMP, GIF, JPEG, JP2, and JPM (JPEG2000), PNG (with the optimizer PNGOUT; APNG can be read), TIFF, raw photo formats from digital cameras, ECW (Enhanced Compressed Wavelet), EMF (Enhanced Windows Metafile), FSH (EA Sports format), ICO (Windows icon), PCX (Zsoft Paintbrush), and PDF.
2. Where to complete IrfanView HEIC plugin download?
Effects, Paint, Icons, Slideshow-EXE, RegionCapture, JPEG-Transform, Video, Metadata, and Tools are just some of the (essential) PlugIns that come standard with every version of IrfanView. Here is how to download and install HEIC to JPG IrfanView plugins:
1.

You may get all the PlugIns from https://www.irfanview.com/plugins.htm and install them.

2.

To install the PlugIn, run the installation file (IrfanView plugins XYZ setup.exe).

3.

Plugins will be installed in the "PlugIns" directory of IrfanView.
Part 5. Ultra-tips: Convert HEIC to JPG without Quality Loss in High Speed
HitPaw Video Converter is a time-saving and all-encompassing piece of software that may provide assistance with any and all video-related activities you may have. It is possible that you will require this program in order to complete the HEIC to JPG conversion. The new version of the HitPaw Video Converter supports the HEIC to JPG conversion. It also allows batch conversion without any quality loss.
The primary function of the program is that of a converter, supporting a wide variety of common file formats like MKV, MP4, WMV, FLV, XVID, F4V, and HEIC among others.
On the other hand, if necessary, you can also use it as a simple editor and downloader. Even if the only functions it gives in the editing field are cut and merge, you should keep looking for more.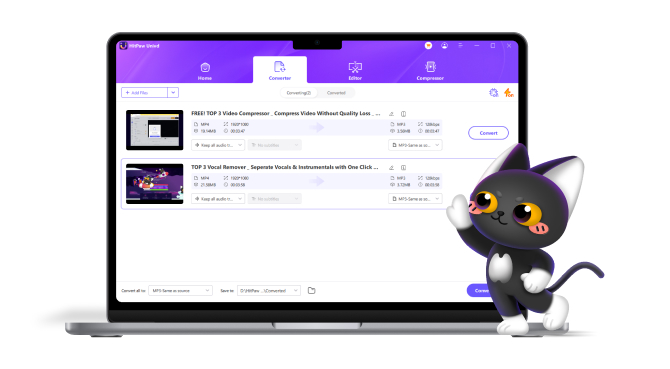 Features of HitPaw Video Converter
Convert HEIC to JPG at a conversion rate of 90 times faster while maintaining high-quality.
By transcoding videos in batches, you may save both time and effort.
Conversion support for more than 800 different formats.
Provide innovative video editing options for enhancing.
Download iTunes, Apple Music, YouTube playlists and videos from more than 10,000 sites such as YouTube, Instagram, TikTok, Facebook and etc easily and quickly.
Steps of How to Convert HEIC to JPG
As an alternative to IrfanView HEIC to JPG converter, here is how you can use HitPaw Video Converter:
Step 02 To use the Image Converter feature, from the main HitPaw Video Converter screen, navigate to the Toolbox menu. It is able to convert photos saved in the following formats: PNG, JPG, JPEG, TIFF, BMP, and WEBP.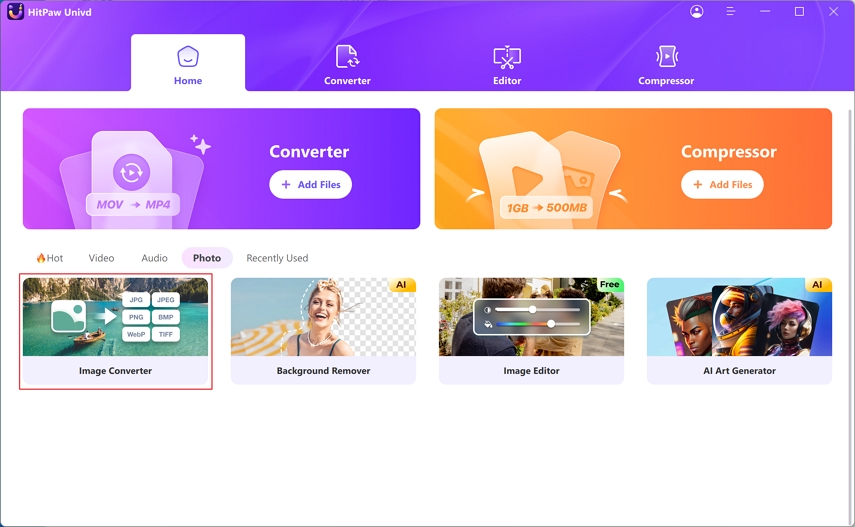 Step 03 You will be given the option to select an image type before adding your source picture (s). You may add more files by clicking the "Add image" button.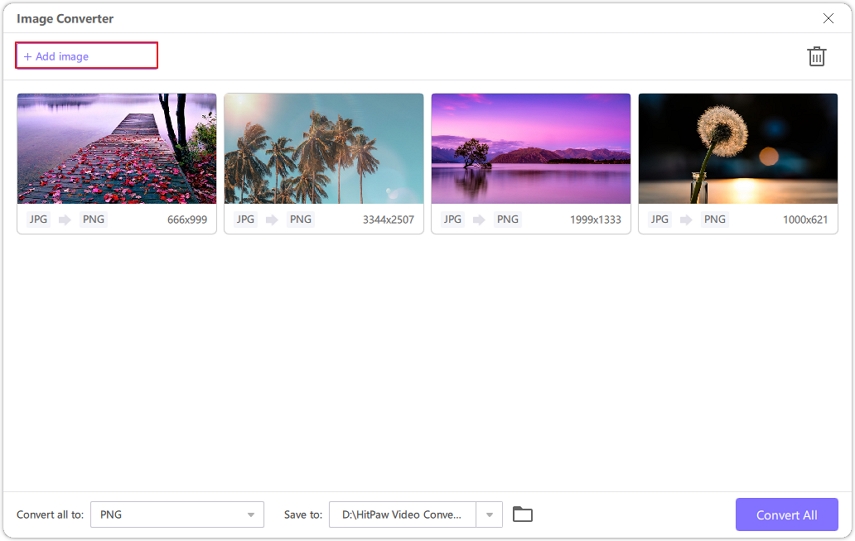 Step 04 A magnifying glass symbol will appear whenever you point to a file on your computer. Simply clicking on the image will bring up a preview for you to view.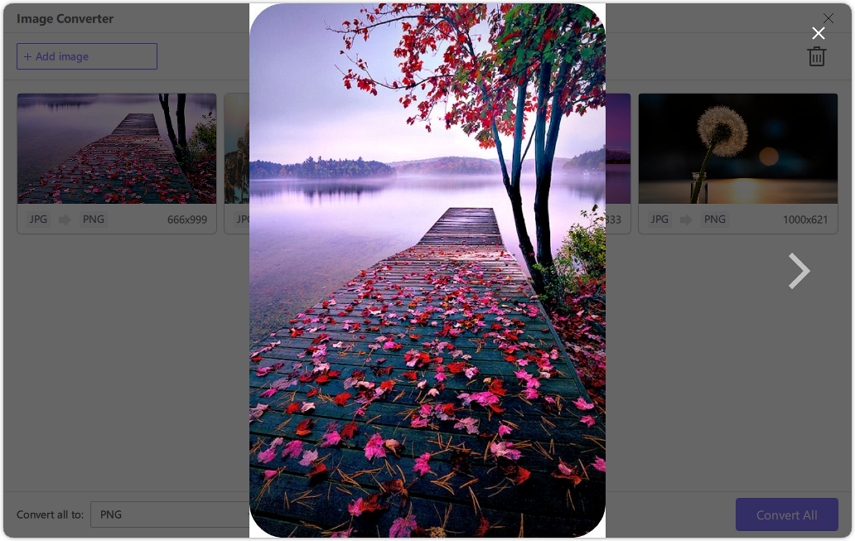 Step 05 You have the ability to select an output format for all of the imported photos by using the "Convert all to" option. Moreover, you have the ability to choose an output directory for the converted images by using the "Save to" option. To quickly convert several images in a batch to JPG format, select the "Convert All" option.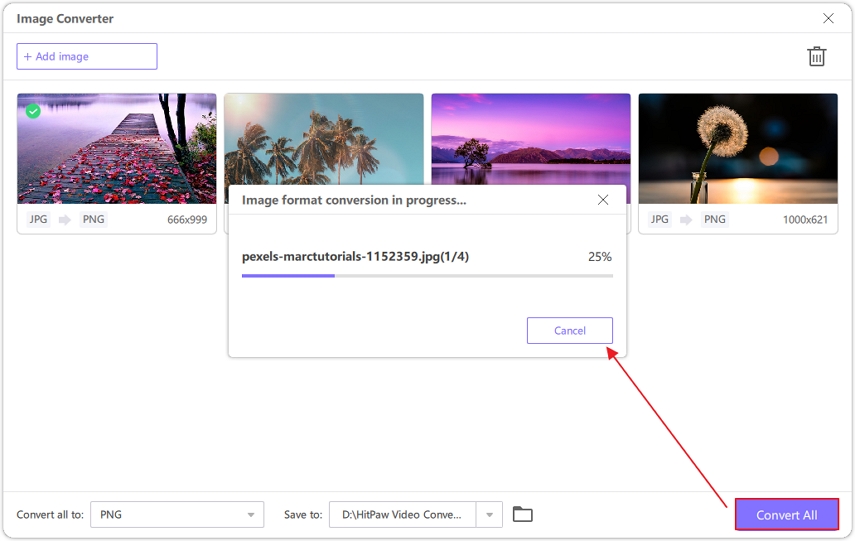 Learn more about converting HEIC to JPG with HitPaw Video Converter:
Part 6. Conclusion
Converting HEIC to JPG is simple with Irfan HEIC. However, the user interface of IrfanView is outdated, creating difficulty for beginners. Among the alternatives to IrfanView HEIC files, HitPaw Video Converter is the best one. We recommend you to use the newest image conversion feature of HitPaw Video Converter to convert HEIC to JPG, AVIF to JPG, and more.