Top 13 BEST Naruto Manga Panels that Once Amazed All Fans
Over five years have passed since the last chapter of the Naruto manga, yet the series is still widely discussed among the anime fandom and is required viewing for any newcomers. Even fewer Naruto manga panels have managed to permanently imprint themselves in the minds of numerous readers.
Here are 10 best Naruto manga panels that are quite brilliant and wonderful.
1.

13 Best Naruto Panels that Stir Your Soul

Throughout the whole 17 years that the Naruto manga Panels was being published, innumerable panels were imprinted in the memories of the readers and created a unique fan following throughout that period. These panels were responsible for the growth of the Naruto franchise.
Naruto Is Finally Acknowledged By Irukae
Early on in his existence, Naruto is perceived as nothing more than a monster. Growing up horribly alone, Naruto is an ostracized orphan who doesn't even know who his parents are. This changes when Mizuki confronts Iruka for harboring hatred against the Nine-Tailed Fox, at the conclusion of the first chapter of Naruto.
Iruka agrees but then elaborates that this doesn't mean he hates Naruto. Iruka talks about respecting Naruto, acknowledging him as a true citizen of Konoha for the first time in his life. This brings Naruto to tears in a powerful panel that lets viewers feel the same relief and acceptance.
Lee Stands Again After His Crushing Defeat
Lee's fight against Gaara during the Chunin Exams' Tournament arc is one of Naruto's most iconic. Gaara's built up as untouchable until this point, and Lee not only scratches him but nearly shatters Gaara's defenses. Gaara's sand protects him, grabs onto Lee's limbs, and completely crushes them.
Parallels Between Naruto & Gaara
Naruto is the only person who can relate to Gaara's inner suffering because he is a fellow Jinchuriki who has been shunned since birth. They had a harsh and beautiful duel at the end of the Konoha Crush storyline, and their similarities are highlighted in this panel before their last strike.
Itachi and Sasuke's Final Goodbye
It is from the manga is among the saddest in the whole Naruto manga panel series. Itachi becomes reanimated in the Great battle and he finally gets to see Sasuke and properly say farewell to him. For Saskuse, it's also a moving experience since he finally receives closure on the matter of murdering his brother.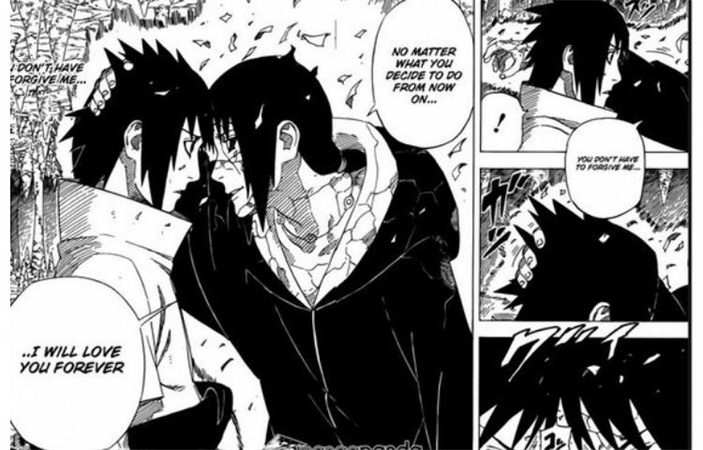 The World Shall Know Pain
It's a famous panel from the naruto manga penal. It is the moment that altered everything for the hidden leaf village and brought it to its knees. The Village is assaulted by the incredibly strong members of the Akatsuki nicknamed the Pain.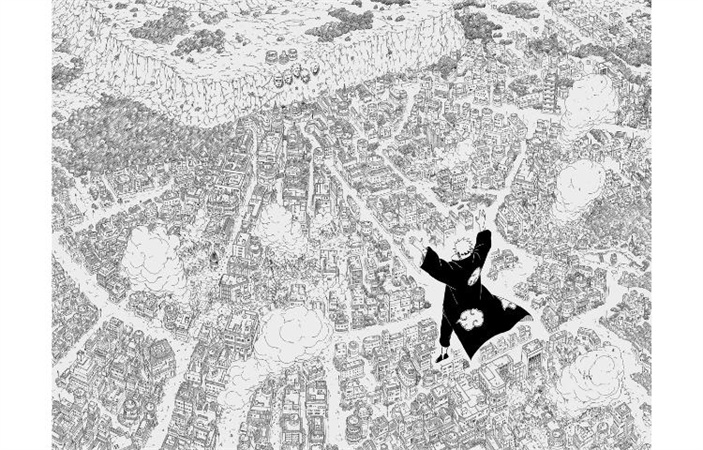 Obito and Kakashi Parallel Sharingan
The Sharingan connects Obito and Kakashi even more closely than their animosity does. Obito bestows the Sharingan on Kakashi. In this manga panel neutro, two opponents square off, and the great shot is of them locking eyes as they use their Sharingan.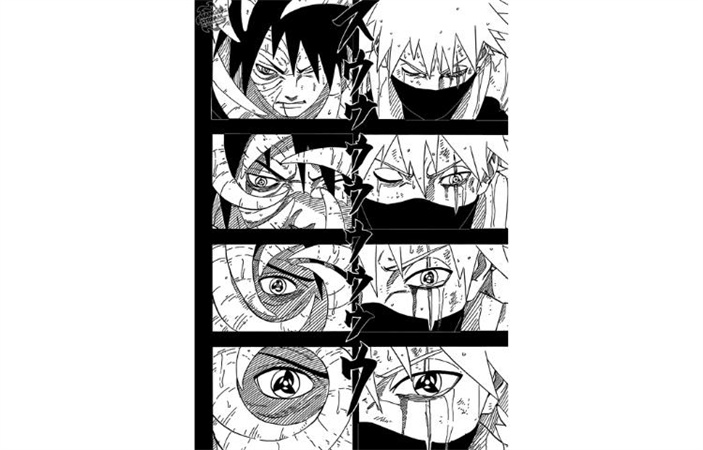 Naruto's Promise to Sakura
This manga panel naruto is widely considered to be among the most important in the whole Naruto canon. That scene in the panel represents a turning point in the story's three main characters' lives. After Naruto leaves the secret leaf village, he assures Sakura that he will return with Sasuke.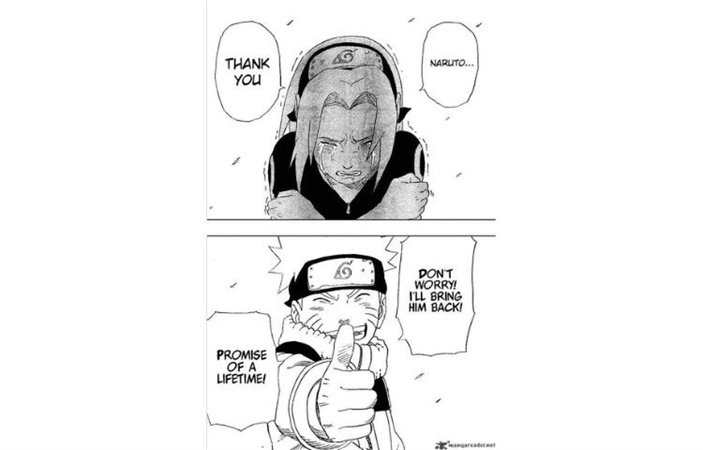 Naruto's Heartbreak
It is common knowledge that manga naruto panels have had a childhood love for Sakura ever since they were little. When Naruto witnesses Sakura crying while being comforted by Sasuke, he is taken aback and comes to the realization that the level of love.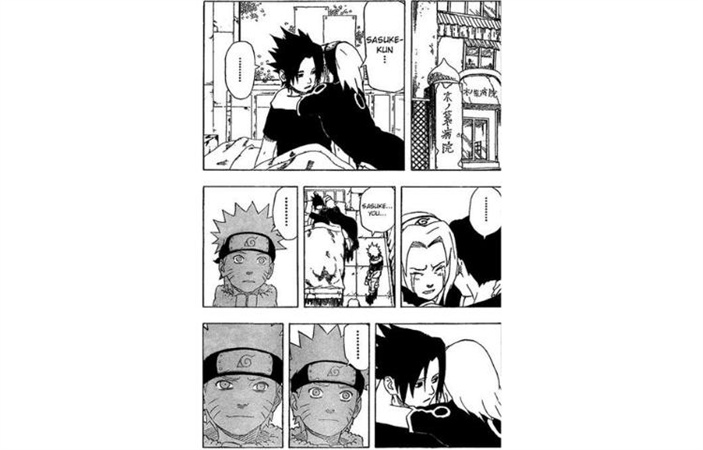 Hinata's Confession to Naruto
Another panel from the naruto best manga panels that sent fans into a frenzy was the one in which Hinata spoke cleanly with Naruto about her feelings for him. The confession was delivered against the background of an extremely stressful circumstance, which contributed to the fact that it had a greater effect on the psyche of the readers.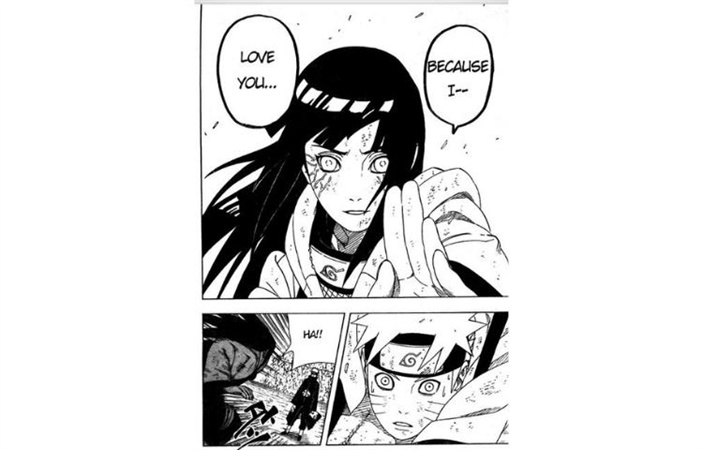 Naruto Confronts His Darkness
This best naruto manga panel wishes to fully take control of the abilities bestowed upon him by the Kyuubi, he must first face the evil that lies inside him. He confronts all of the heartbreaks and misery.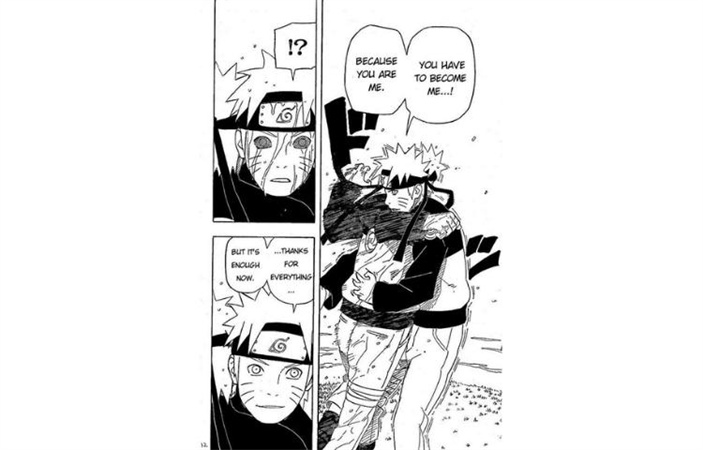 Rock Lee Goes Extreme Against Gara
This one is among the best manga panels of naruto in the Naruto series. In the Chunin examinations, Rock Lee faces up against Gara of the sand village. Rock Lee resolves to use all his inner strength and go all out in the battle when the going gets rough.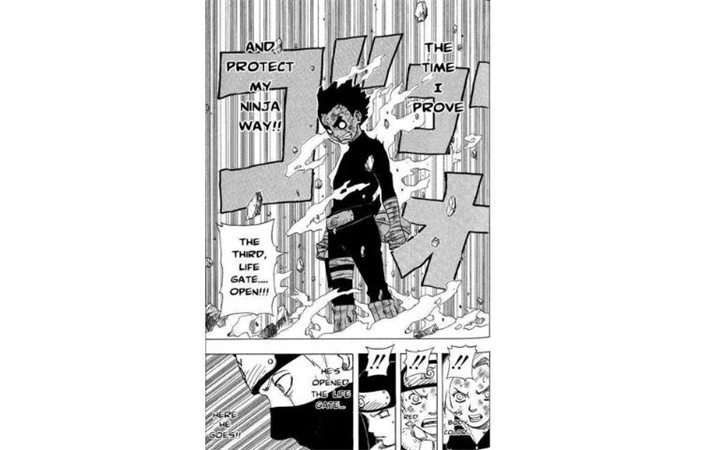 Naruto and Sasuke's Accidental Kiss
This is an extremely amusing scenario that occurs early on in the naruto manga penal series. When Naruto and Sasuke accidentally lock lips in class, both of them feel sick to their stomachs. As a result of Naruto's theft, Sakura is fuming mad at him.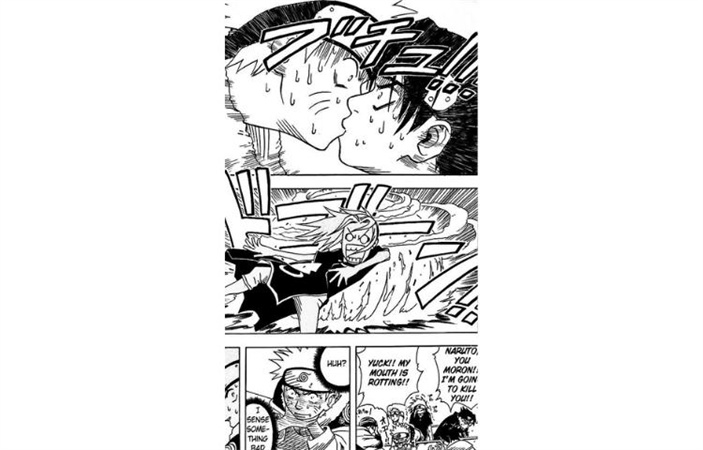 All Hokage Reanimated
All Hokage Reanimated is among the naruto best manga panels and when this page of the Naruto manga made it to the readers, all hell broke out. Orochimaru reawakens the four Hokage at the height of the Great Ninja War, raising the stakes considerably with their commanding presence.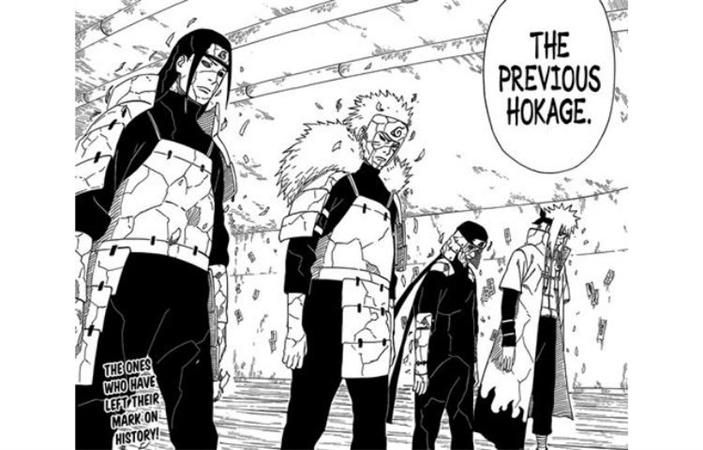 2.

Best AI manga enhancer to enhance and colorize your naruto manga panels!

The top-rated AI picture editor can colorize black-and-white photographs with a single click, bringing back long-lost memories. The most effective AI blur remover and quality-preserving image magnifier.

HitPaw Photo Enhancer got 4 AI models for different types of pictures: general, denoise, face and colorize. Colorize model can make you B & W photos or anime colorful. Face model is exclusively designed for fixing portraits and denoise model is to solve the noise. Genreal model can fix all the rest.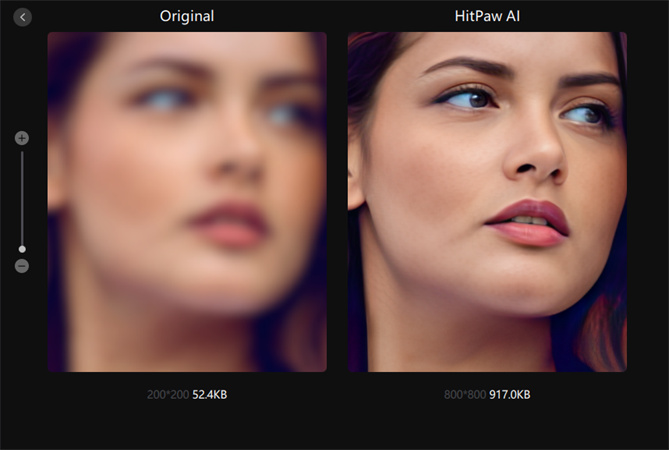 The most advanced artificial intelligence Photo Enhancer available for both PC and Mac
With only the press of a button, the image quality and resolution are going to be improved automatically.
Images may have their noise and blurriness quickly cleaned up and repaired with the use of this tool.
Scaling and up sampling the image may be done without any loss of quality.
HitPaw Photo Enhancer is a great solution if you wish to fix a blurry photo. There are just four simple actions involved. Read on for a more abstract explanation of these stages. Image editing differs somewhat from batch processing in a few key respects.
Step 1.Download & install the software by clicking the button below.

Step 2.Once you have downloaded and installed the program, you may proceed to upload the original naruto best manga panels photo that you want to upscale.

Step 3.After uploading the picture, select the AI model you want to use, and then click the Preview button.

Step 4.When you're happy with the way your picture turned out, click the Export option.
3.

FAQs of Naruto Manga

Q1. Is the manga of Naruto finished?

A1. The last chapter of the manga was published on November 10, 2014, after 15 years and 700 chapters. With so many chapters, there must be numerous plot lines and memorable individuals that contribute to Naruto's maturation into a respected leader.

Q2. Who created Narutoverse?

A2. Japanese manga artist Masashi Kishimoto (, Kishimoto Masashi; born November 8, 1974) goes by his given name. In May of this year, nearly 250 million copies of his manga series Naruto had already been sold across 46 different nations.

Q3. Who created Narutoverse?

A3. Kaguya, an Otsutsuki, is one of the most powerful figures in the Naruto universe. But after eating the whole Chakra fruit by herself from the God tree, she obtained godlike powers and became an invincible force in Naruto.
Conclusion
The HitPaw Photo Enhancer is one of the best tools for auto-beautifying your pictures. HitPaw Photo Enhancer is a tool that can help you easily enhance and colorize your favorite Naruto manga panel. Why not have a try?