HEIF vs. JPEG: Everything You Need to Know about HEIF and JPEG
In the era of social media, where everyone loves clicking photos and then sharing them on social media platforms, the discussion about the image file has become pretty relevant. One such debate of HEIF VS JPEG has been on top trend since the arrival of the HEIF file format. Since all people were used to storing images in JPEG file format, the emergence of HEIF has made everyone keep guessing about this new image file format.
Summary
This guide will develop a great debate of HEIF VS JPG to make the job easy.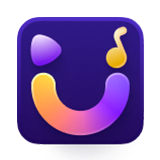 Part 1.

Brief Introduction of HEIF and JPEG

The debate about HEIF VS JPEG is breathtaking; luckily, we'll discuss the image file formats in detail.
1. HEIF
HEIF is the abbreviation of High-Efficiency Image File Format is a brilliant image file format that comes up with the modern compression algorithm, storing the images in smaller sizes. Despite compressing the large image sizes into smaller ones, HEIC or HEIF doesn't tinker with the image quality.
HEIC tends to be a pretty efficient compression algorithm compared to H.264 that assists this file format to reduce the size of images, keeping the original resolution of images intact. Since HEIF is a container instead of a file extension, HEIF is more flexible than many other image file formats.
Moreover, HFIF comes up with Non-destructive capabilities that help iOS device users to opt for pro-level image editing on a mobile device. Apart from offering smile-size images, HFIF also provides various other features like the transparency that helps you capture the entire area of a photo clean and neat. The HFIF image's quality won't be compromised when cropping or rotating it.
Pros:
Despite producing high-quality images
Supports software with non-destructive image editing
Supports 16-but color scheme
Offers brilliant proprietary features, including Live Photos
Cons:
It doesn't support many devices
Not supported by Google Chrome or other web browsers
2. JPEG
Since we're heading to the HEIF VS JPEG debate, talking about the JPEG image file format is also pretty important. All the images you upload or download from the internet will carry the JPG or JPEG file format. It has been one of the most used image file formats since 1992. Hundreds of people get confused about thinking of JPG or JPEG as different file formats, but both are the same.
The best thing about JPEG or JPG is that almost every device supports this image file format, and you can open the photos in JPEG image file format on all devices. Though JPEG also supports photo compression, it can compromise the resolution of a photo once the image size reduces.
Pros:
Supports all the devices
It helps you adjust the digital image's compression without tinkering much with the photo quality
Cons:
Take more space than various other image file formats
Doesn't come up with the progressive output
Part 2.

HEIF vs. JPEG Comparison: What are the Differences?

Despite the various similarities, there are so many differences between HEIF VS JPEG. Let us talk about those differences.
1. Supported operating system:

JPEG file format is so popular as it is compatible with all operating systems, including Windows, iOS, and UNIX. Meanwhile, the HEIC file format only supports Apple devices with iOS 11.

2. File Size:

The size of the HEIF image is much smaller than JPEG despite containing a similar image quality. The size of the HEIF image is two times smaller than the JPEG image.

3. Quality:

HEIC comes up with better photo quality than JPEG.

4. Nature:

HEIF holds the ability to store various image formats, including live images, animations, burst photoshoots, etc.

5. Functions:

JPEG only used 8, but the color with HEIF has 16-bit deep color. Hence, HEIF comes with better image quality.
Part 3.

HEIF vs. JPEG – Which image file format has better quality?

Many people opt to turn HEIF to JPEG or JPEG to HEIF, and there are different reasons behind this decision. However, finding a clear winner between both image file formats is problematic. HEIF and JPEG image file formats are worth your attention but still have shortcomings.

For instance, JPEG supports all devices, and you won't face any compatibility issues using it. But, since JPEG is also a compressing file format, it compresses the images and affects the original quality of photos. If you intend to store the images in JPEG file format, you can't store photos of small sizes. HEIF, on the other hand, is a file format for Apple devices that offers better image quality than JPEG.

It also comes up with the photo compression ability, but HEIF doesn't tinker with the resolution of photos despite reducing the image size. Thus, HEIF can be a better file quality-wise, but JPEG is transparent between HEIF and JPG when discussing compatibility.
Part 4.

How to Convert HEIF to JPG without Losing Quality

After reading about HEIF VS JPEG, if you intend to turn HEIF to JPEG to make sure you can open the images on your device, HitPaw Video Converter is there to help you.

HitPaw Video Converter, apart from offering to convert the audio and video files into the desired formats, also enables you to convert the images into the desired format. HitPaw Video Converter is an immaculate HEIF-to-JPEG converter that empowers you to convert HEIF to JPEG without affecting the resolution of your photo.

Here are some key features of HitPaw Video Converter:
It helps you turn the images into various image file formats, including TIFF, JPEG, BMP, JPG, and more.
Convert video and audio files into 1000+ file formats.
It lets you download videos and music from 10000+ online websites.
It helps you convert images, videos, and audio into lossless quality
Assists you in turning videos, images, and audio into lossless quality.
How to convert HEIF to JPEG using HitPaw Video Converter?
Step 1.Launch the HitPaw Video Converter on your PC and select the ''Toolbox'' icon. Next, tap on '' Image Converter'' to proceed ahead.

Step 2.Tap on the ''Add Image'' icon to import the HEIF images you'd like to turn into JPG.

Step 3.In this phase, all you need to do is choose JPEG as the destination format.
Part 5.

People Frequently Asked about HEIF vs. JPEG

Q1.Can HEIfs and JPEGs store metadata?

A1.Both JPEGs and HEICs store EXIF metadata. The data arrives directly from the camera and provides essential information related to photos, including the time and date of the shoot, camera exposure, and GPS location.

Q2.What can I do to turn off HEIF?

A2.You can tap on the'' camera'' icon after launching the iPhone Settings. Then you need to select the ''Formats'' icon, and then you'll be able to see High Efficiency (HEIC) or Most Compatible (JPEG). Select the Most Compatible icon to turn off the HEIF.
Final Thoughts
That's all we had for the HEIF VS JPEG debate. After reading this post, you can decide whether you intend to turn HEIF to JPEG or JPEG to HEIC. You can skim this post to find the positive and negative points of both HEIF and JPEG file formats. We've also recommended HitPaw Video Converter, HEIF to JPEG converter, which allows you to turn the images into several formats.