[Top Pick] BEST 6 Blemish Remover Online/Windows/Mac in 2023
Removing blemishes from your pictures might sound to be a tough and complex task, but not anymore, in this article, learn about free online photo blemish remover, to make your pictures look astonishing and more attractive to anyone who sees them.
1.

Top AI Blemish Remover Desktop for Removing Blemish in 2023

There are several online blemish remover free tools, which you can use to remove blemishes from your pictures and make your face look attractive and more appealing.
HitPaw Photo AI
The HitPaw Photo AI is an amazing online photo blemish remover,  which can make the task of removing blemishes from your face much easier and user-friendly, With the help of its highly efficient AI-powered software, it automatically removes all the blemishes and makes your face look smooth and shiny.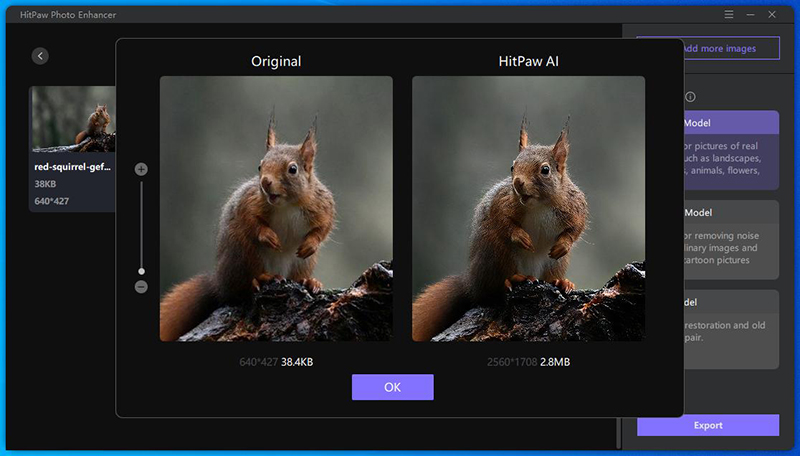 HitPaw provides one-click enhancement, which means no complicated stages or procedures are required, making your job more efficient, quick, and simple.
It has four AI models to pick from, each producing a unique outcome, ensuring that you obtain the desired results.
The majority of blemish remover online have the constraint of only enhancing one image at a time, however, The HitPaw Photo AI allows batch enhancing, which saves a lot of time and makes your work efficient and fast.
The HitPaw Photo AI comes with a power packed AI engine, which provides you with amazing speed, making your job much easier and smoother.
You can use the following simple steps to auto beautify and remove blemishes, using The HitPaw Photo AI:
Step 1.Download and install the software by clicking the button below.

Step 2.Upload your images or just simply drag and drop to start removing the blemishes.

Step 3.The AI-powered algorithm will automatically remove all the blemishes and will auto-beautify your picture in the blink of an eye.

Step 4.Once the process is done, simply click on export and save your pictures in your device.

Step 5.Click on "choose images" to upload the photo that you want to enhance using the HitPaw tool.
2.

5 Popular Blemish Removers Online to Get Rid of Your Blemish
Fotor
Fotor's online blemish remover, is an online photo blemish remover, which helps you in getting rid of blemishes from your pictures, be it sunburns, pimples, acne scars or even freckles.

There may be several demerits of using Fotor such as:
Bad network or low internet speed, which will make this blemish remover tool useless.
Processing multiple images at a time, might give a toll on your device and can even cause it to start having problems.
FixthePhoto
This blemish remover online free can help you easily remove blemishes from your face and can make it look much better, it can help you get rid of all the skin imperfections, such as pimples, blackheads on acne on the face.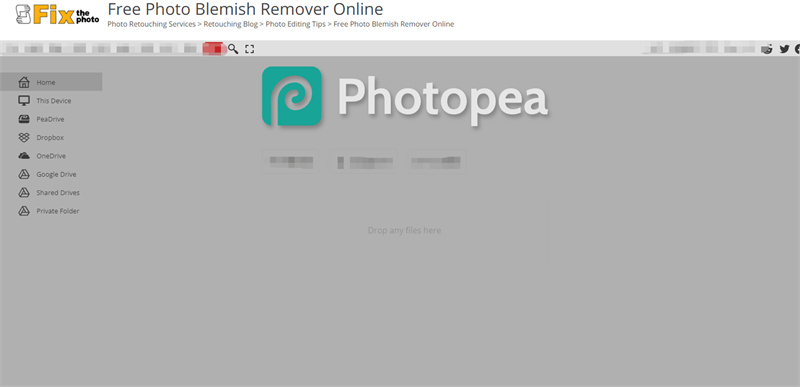 Although it is easy to use, it has disadvantages too:
FixthePhoto, does not offer batch enhancing, which makes the process long and tedious.
It can be slow and irritating due to network issues and connectivity problems.
PiZap
PiZap is an online blemish remover tool, which claims to make skin look silky soft by removing all the blemishes including pimples, blackheads, acne, etc.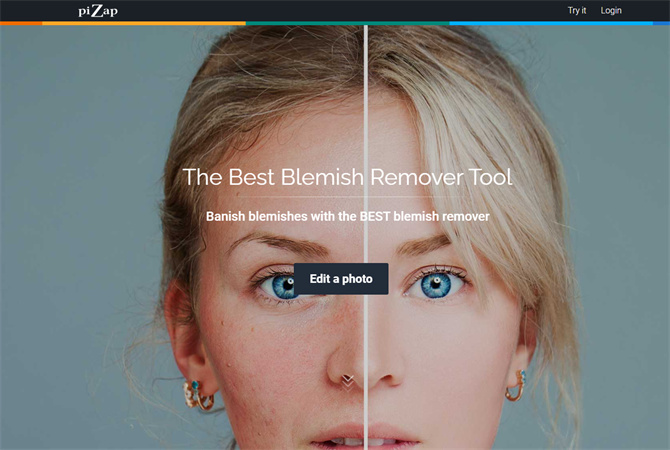 PiZap might not be the absolute fit because of the following reasons:
It can be slow at times, as it needs a proper internet connection to run.
As it is an online software it might have safety issues such as hacking etc.
Bunny Pic
BunnyPic is an online photoshop editor which will allow you to unleash your creativity in only a few clicks, allowing you to make big picture modifications more intuitively than ever before.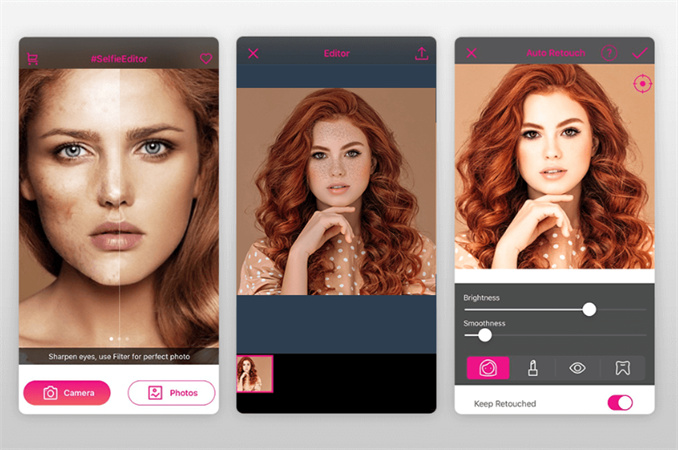 BunnyPic might not be suitable for everyone as:
Lack of knowledge about Photoshop can make it complex and difficult.
The user interface might be hard to use for several users.
iPiccy
The majority of the pictures do not depict your skin in the way you desire. To remove blemishes from your images in the simplest method, you can use iPiccy's blemish remover.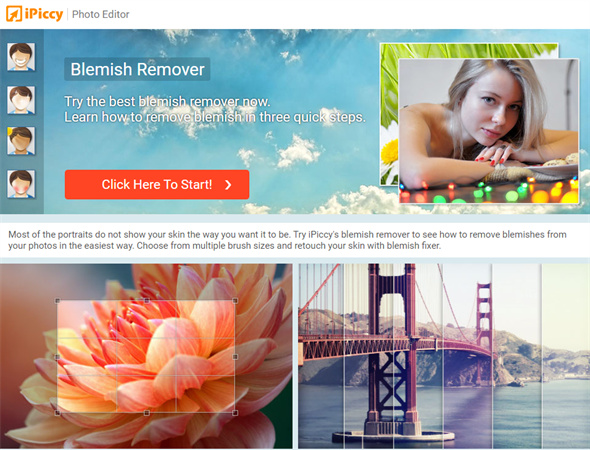 Some cons of using iPiccy can be:
Progress might be lost if the network is lost while processing.
The interface might be difficult to use for new users.
3.

Why You Need HitPaw to Remove Your Blemish

Keeping in consideration all the requirements of a user, The HitPaw Photo AI can be said as the best tool to remove your blemish easily and quickly.

Using HitPaw, you can feel its poweful ability from these four perspectives:
The data is stored in your own device, ensuring the utmost safety of your personal images.
The enhancing processes take place locally on your own device, which
The HitPaw Photo AI on your desktop ensures that no progress is lost, due to network failure.
It allows batch processing, making your work much easier, smoother and efficient.
There are four disadvantages of using online tools are as follows:
The online tools may not be secure all the time as there is always a fear of hacking.
Bad network or internet, might result in delay and can even make your workflow slower.
Most of the online tools do not allow batch processing, which is a greater disadvantage if you want to work on multiple images at a time.
All online tools, might not have a user-friendly interface, which can lead to difficulties and problems for people, who do not have a lot of technical knowledge.
Conclusion
You can find a lot of blemish remover online, which can help you in easily removing blemishes from your images and making them look alluring, among all of them, The HitPaw Photo AI is one of the best tools for removing blemishes and auto-beautifying your pictures.