Catalog
This tutorial will guide you how to create stunning AI artworks with HitPaw Video Converter.
Step 1:

Choose AI Art Generator

Launch HitPaw Video Converter, and choose AI Art Generator from the Download menu.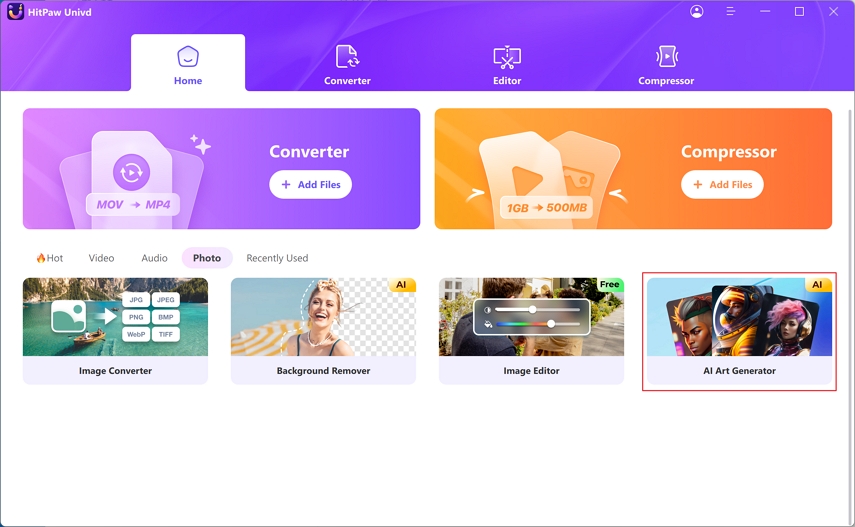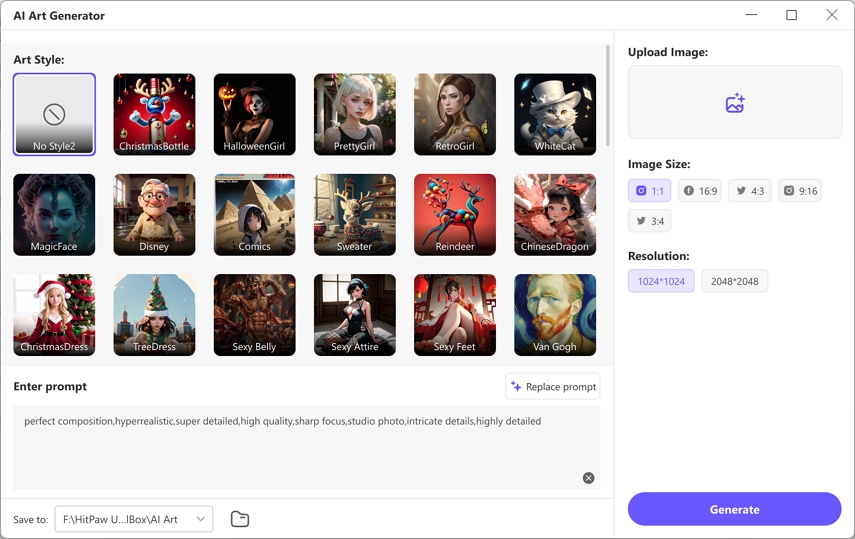 Step 2:

Enter Prompt

Now, you need to provide a prompt or description of what you want to generate. We provide some prompts for reference, you can click Replace prompt to change a prompt.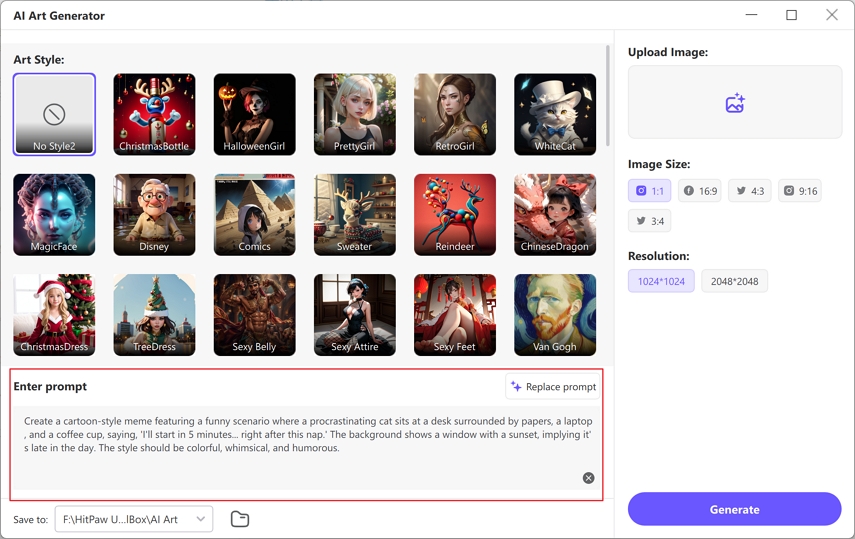 On the right panel, you can upload an image from computer to generate, and the program will generate an AI photo according to your prompts.
HitPaw Video Converter provides hundreds of art styles to unleash your imagination: from realistic drawings and oil painting portraits to surrealistic digital arts.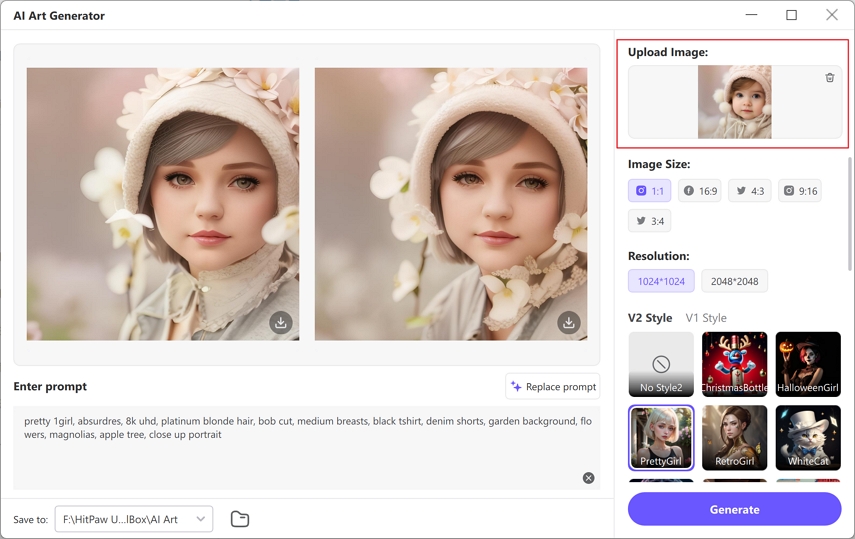 Step 3:

Generate AI Images

After you entering the prompt and choosing the image size, resolution and art style, please click the Generate button to start transforming AI artwork from text.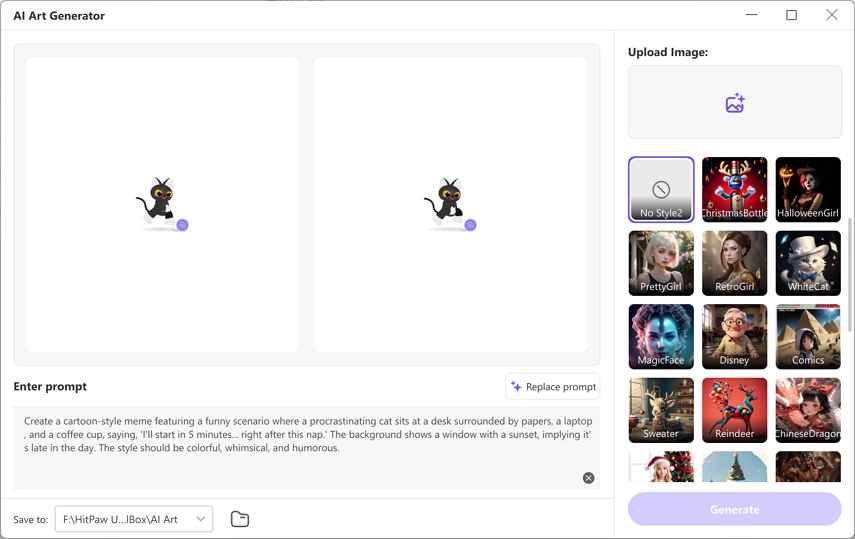 Step 4:

Preview and Download AI-generated Art

HitPaw Video Converter will generate two images of similar art styles for you to choose from. The time to generate AI artwork depends on the size of the image and the processing speed of the server.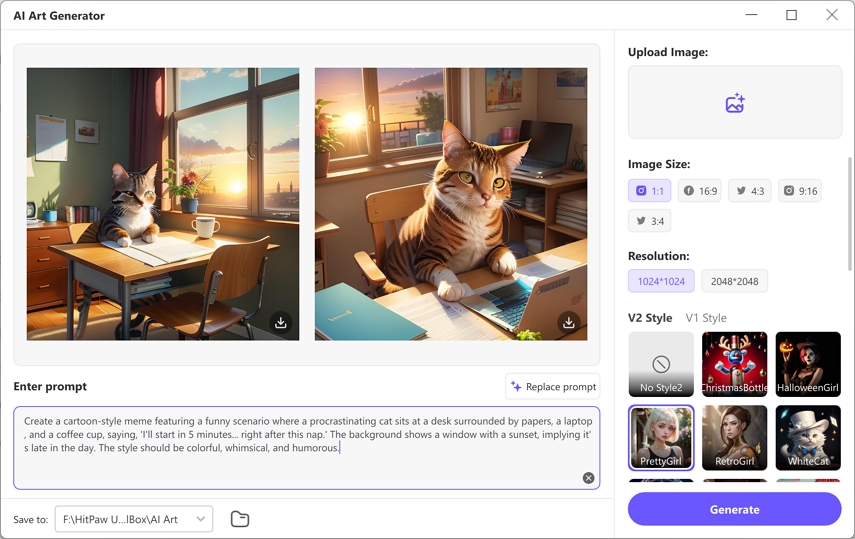 You can double click an image to preview it.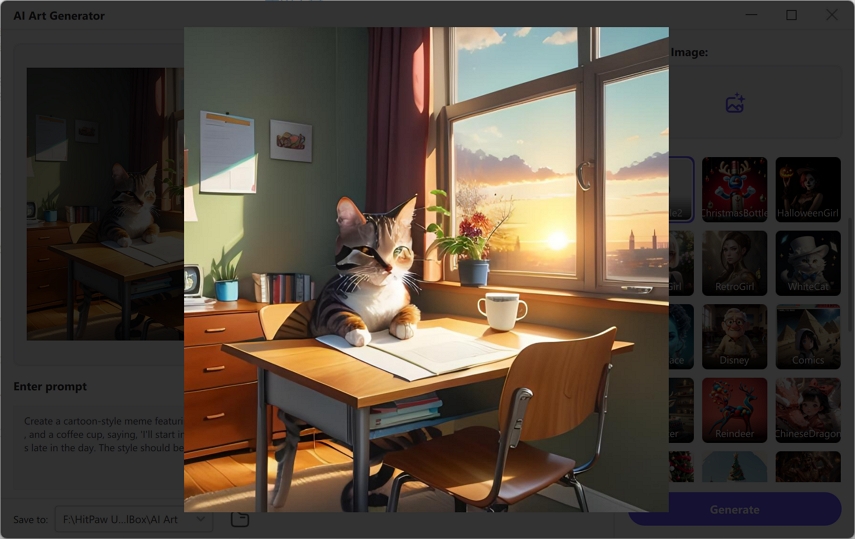 Finally, click the download icon on the AI-generated art that you want to download it to computer.