Catalog
Firstly, please install HitPaw Video Converter to a PC or Mac computer.
Here is a video tutorial to learn how to quickly convert 2D video to 3D effect.
Step 1:

Choose 2D Video to 3D Feature and Import a Video

Launch HitPaw Video Converter and switch to the Toolbox tab. Select 2D Video to 3D feature there.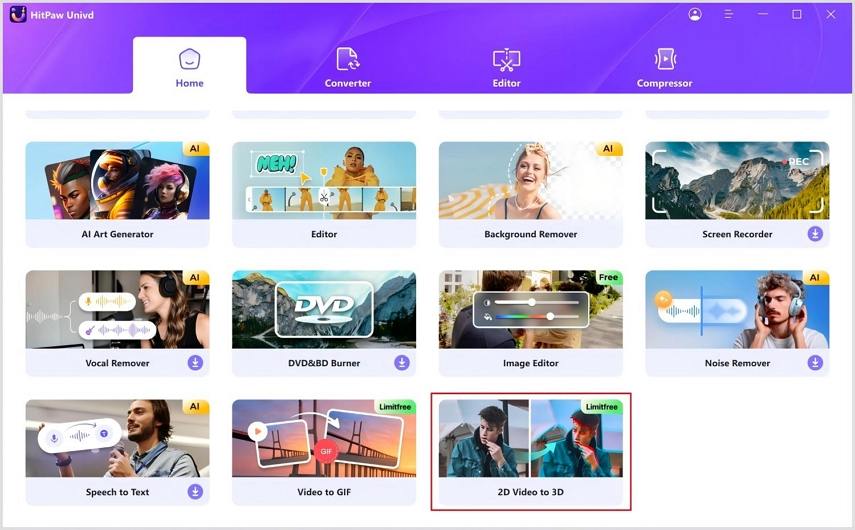 Tip: You have to use head-mounted VR glasses or polarized lenses to preview 3D effects.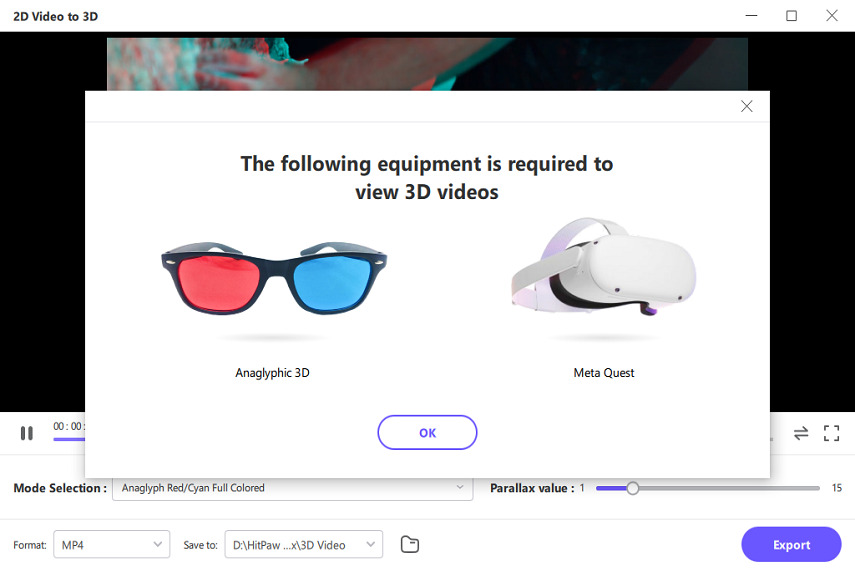 Step 2:

Set Up an 3D Effect

HitPaw Video Convert supports Split-Mode. You can select an split mode from the provided effects. There are the most popular effects including Anaglyph Side By Side(Full Width), Anaglyph Red/Cyan Gray, Anaglyph Green/Magenta Gray, and more.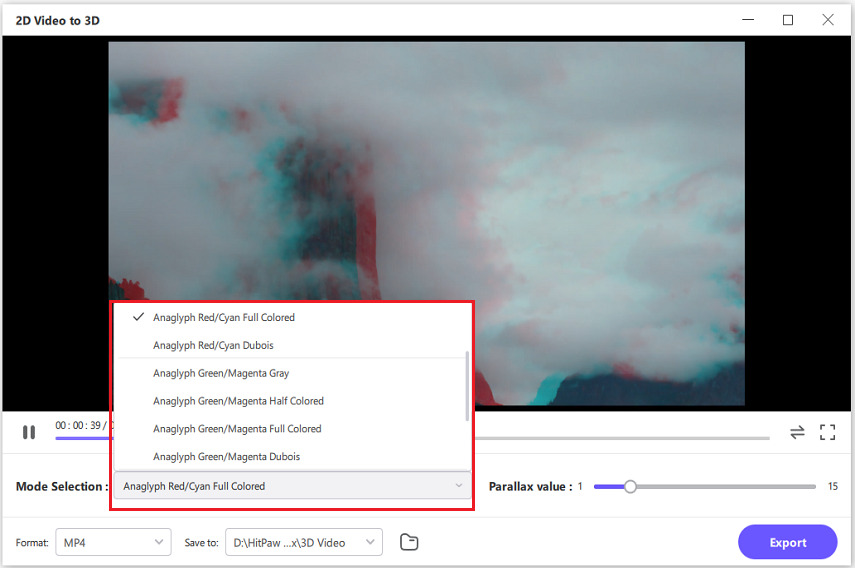 On the right Parallax value line, you can drag to adjust the Parallax value. The higher the value, the sharper the effect.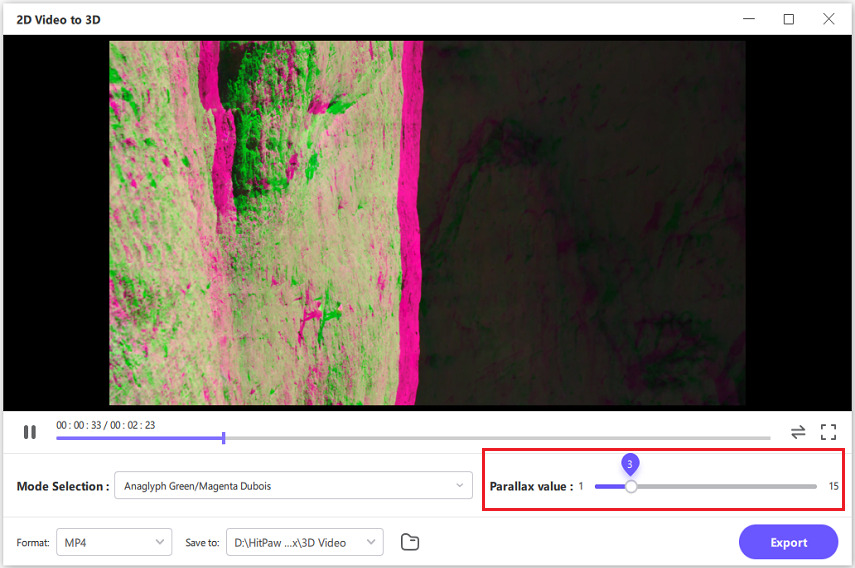 Step 3:

Select an Output Format

After confirming the split mode and parallax value, you can select an output format for the converted 3D video. There are the most popular six formats: MP4, MOV, MKV, AVI, WMV, and WEBM.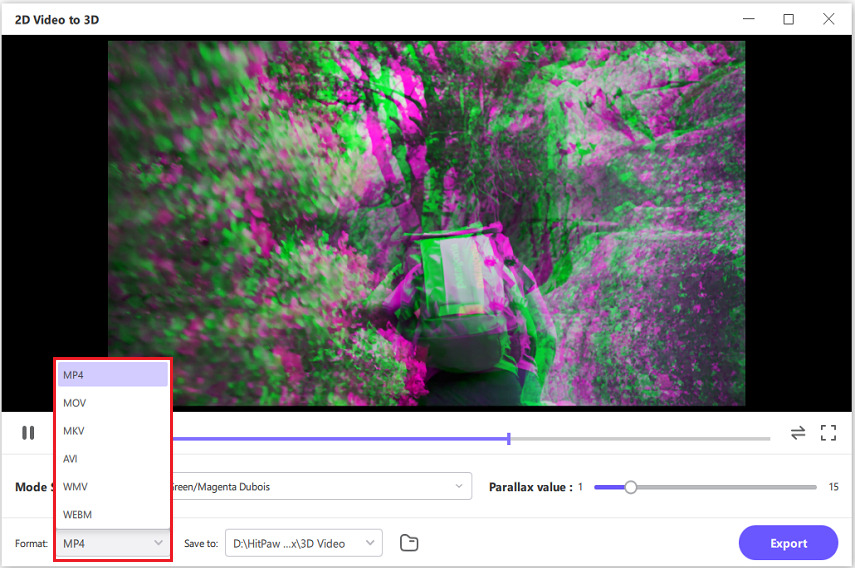 Step 4:

Preview and Export

HitPaw Video Converter supports real-time preview effects. Thus, we can wear the VR devices to preview the effect and adjust it for the best output.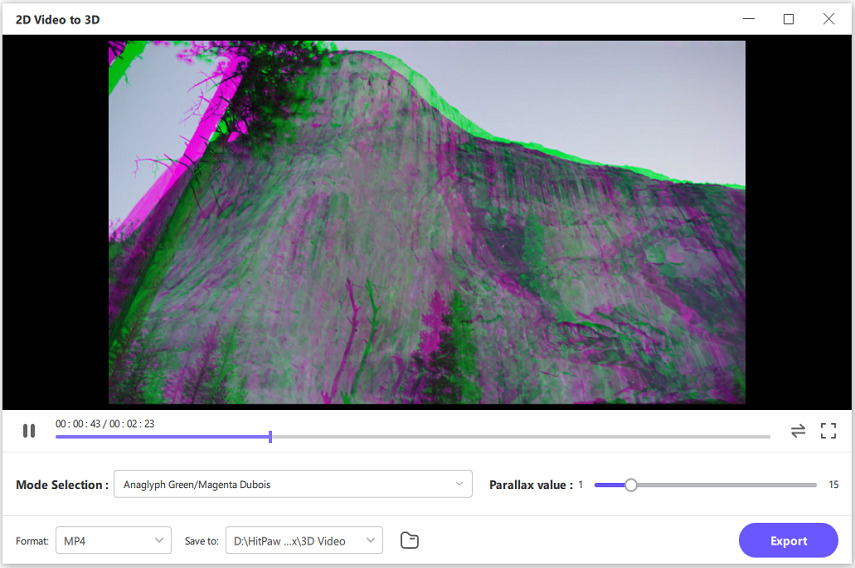 All is fine, and you can now click the Export button to save the 3D video to computer.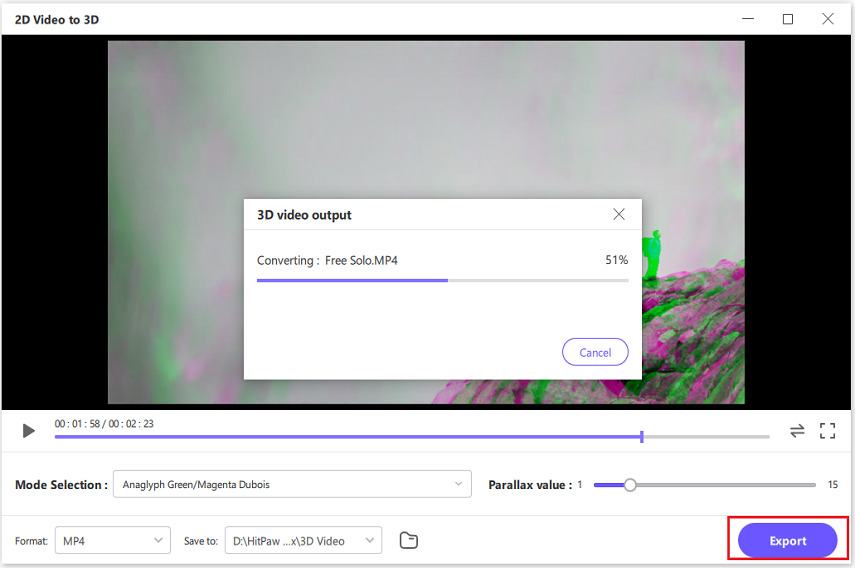 That is all. With the help of HitPaw Video Converter, you can import any ordinary video and convert it into a video with cool 3D effects.