Top 5 Innovative Dagoth Ur AI Voice Generators in 2023
Dagoth Ur, the immortal villain of the popular video game series "The Elder Scrolls," has been haunting gamers' nightmares for over two decades now.
With his menacing appearance and eerie voice, Dagoth Ur has become an iconic character in the gaming world. But what if you could replicate that distinct voice on your own?
Technology has made it possible to generate AI-based voices that sound just like Dagoth Ur. In this article, we will showcase the top 5 innovative Dagoth Ur AI voice generators for 2023.
Part 1:Who Voiced Dagoth Ur?
Dagoth Ur's distinct and terrifying voice is one of the most memorable aspects of his character. But do you know who voiced Dagoth Ur? The original Dagoth Ur voice actor was none other than Jeff Baker, a renowned actor, and narrator.
Jeff Baker lent his deep, guttural tones to the villainous role in "The Elder Scrolls III: Morrowind" and delivered an unforgettable performance. His interpretation of Dagoth Ur was praised by both critics and fans for its ominous quality.
Part 2:Popular 5 Effective Dagoth Ur Voice AI Changers
In this section, we will introduce you to five popular and effective Dagoth Ur voice AI changers that can enhance your gaming experience or help you create unique content for your projects.
This vocal processing software comes with a wide range of features and capabilities that allow users to customize their Dagoth Ur voices according to their preferences.
MorphVOX
MorphVOX is an advanced voice changer designed to offer a complete set of tools for creating and modifying voices. Its Dagoth Ur AI voice generator sets it apart from the rest of the software in its class.
Pros:
Provides a wide variety of voices and sound effects library, including Dagoth Ur's voice.
Offers voice morphing, audio effects, TTS, and other advanced features.
Comes with an integrated technology of background noise cancellation to offer crystal clear audio output.
Cons:
The free version doesn't have many features and voices offered.
Fakeyou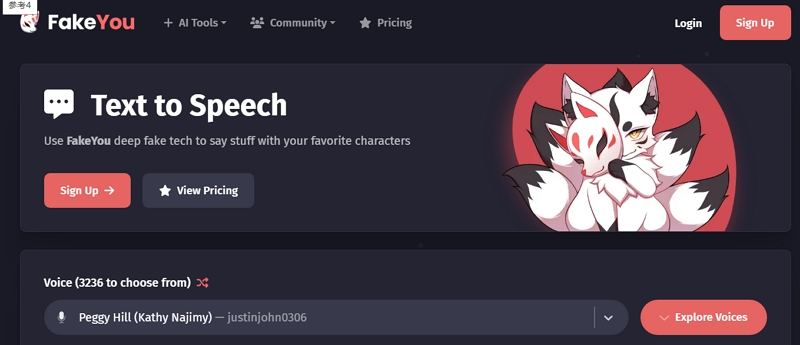 Fakeyou is an online Dagoth Ur AI voice text to speech generator that lets you create voices right from your browser. With a user-friendly interface and TTS service, it enables users to enjoy accurate results without installing anything on their devices.
Pros:
High accuracy of both Dagoth Ur AI voice and over 2400 other IA voices.
Options for text-to-speech conversion and vocal cloning provide versatility in creating customized content.
The entire platform operates entirely online, making it fast and easy to use.
Cons:
Slow internet connection may impact the performance of the platform.
Voicemod
VoiceMod is an AI voice generator and soundboard that offers real-time voice modification features for various applications, including video games and streaming. With over 90 voices and effects, including the terrifying Dagoth Ur AI voice, this software stands out from others in its class.
Pros:
Large library of quality AI voices like Dagoth Ur, providing versatility and customization.
Real-time conversation capabilities with the soundboard feature built-in.
Allows users to create their customized skins and identities for a unique experience.
Cons:
Users will find limited AI voices while utilizing the free version of VoiceMod.
Voice.ai
The installation and setup process of AI voice generators can often be a time-consuming and storage-intensive task. However, now there is an online AI voice changer called Voice.ai that allows you to create and modify voices directly on their website for free.
Pros:
Create natural-sounding voiceovers for content creators or businesses with just a few clicks.
Supports voice cloning which means the program can customize your own recorded audio to resemble any character's sonic profile or create entirely unique ones.
Offers real-time multiple stream recording functionalities allowing users greater flexibility in live streaming.
Cons:
Veed.io
Veed is a robust online video maker service that offers an array of tools and features to create engaging videos. With an intuitive interface, millions of stock media files, and flexible templates, this platform has a lot to offer users.
Pros:
Offers free accounts
Has a user-friendly interface for ease-of-use
Provides very capable video editing tools
Cons:
Subscription plans can become expensive.
Part 3: FAQs About Dagoth Ur AI Voice Generators
Here are smome solutions to what you may have doubt with Dagoth Ur AI voice generators:
Q1. What is another name for Dagoth Ur?
A1. Dagoth Ur is known by many names to the fans of the game Morrowind, such as The Sharmat or The False Dreamer. However, one of the most iconic and unforgettable aspects of this character is his unique voice. Many gamers have found themselves wondering who voiced Dagoth Ur in this iconic Bethesda RPG.
Q2. Is there a free AI voice generator?
A2. Yes, there are many free AI voice generators, such as MorphVOX and FakeYou, among others. These tools will allow you to create realistic AI-generated Dagoth Ur voices with a level of sophistication and nuance that was previously only available to professional voice actors.
Q3. Were Dagoth and Nerevar friends?
A3. Dagoth Ur and Nerevar were once friends, as they fought together in the Chimer army against the Dwemer. However, following Nerevar's death, their relationship became contentious when Dagoth Ur chose to remain behind at the Red Mountain after the Battle of Red Mountain instead of heeding Nerevar's final wishes. This led to a divide among their followers and eventually drove them apart.
Extra Tip: How To Add Dagoth Ur AI Voice To Video?
In addition to using Dagoth Ur ai voice text to speech generators, another way to enhance your videos is by adding music. With HitPaw Online Add Music to Video Online feature, you can easily add music or audio tracks to your video without having to download any apps or software onto your computer.
This online tool offers a completely free and user-friendly experience with no limits, watermarks, or annoying ads. Whether you are using a Windows PC, Mac, iPhone, or Android device, HitPaw works smoothly on all platforms.
Features:
Here are the features of HitPaw Add Music to Video Online:
Completely free to use with no hidden fees.
No limits on the size or length of your videos.
No watermarks or ads for a clean and professional experience.
The easy-to-use interface requires no technical skills or software downloads.
Compatible with all devices, including Windows PCs, Macs, iPhones, and Androids.
Steps:
You can give your videos an immersive touch by adding Dagoth Ur Ai's voice effortlessly, with the following three simple steps using HitPaw Online Add Music to Video:
Add Voice Now!
Begin by uploading a video file of your choice to the upload panel by dragging and dropping it.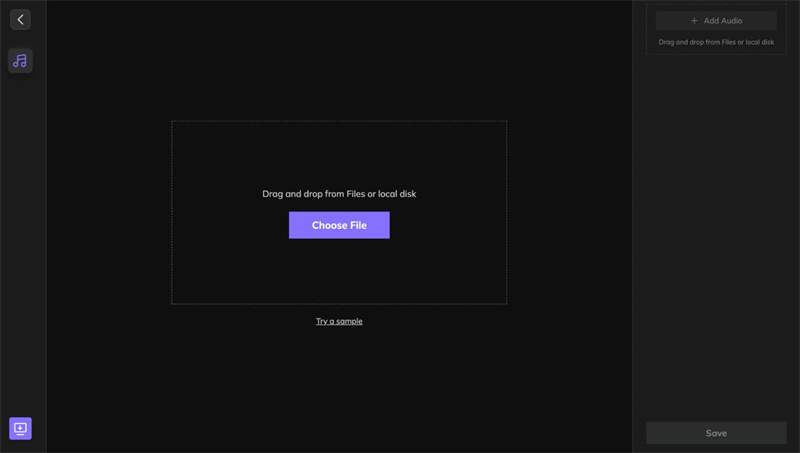 Choose from a range of Dagoth Ur Ai-generated voices and incorporate them into your footage at appropriate points for maximum impact.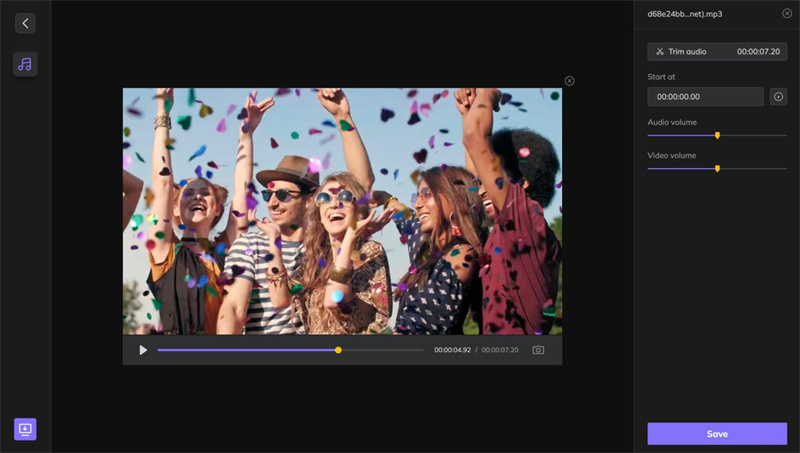 After you have finished editing and are happy with the final result, click on "Save" to export your newly edited video file.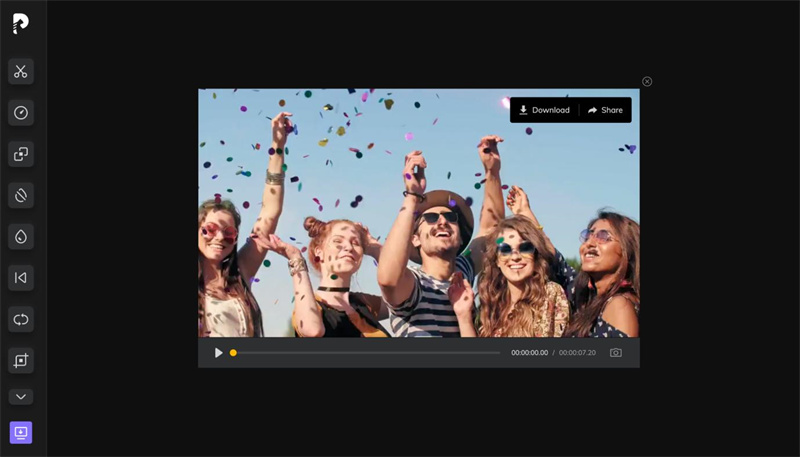 Final Thought:
Adding Dagoth Ur voice lines to your video projects using HitPaw Online Add Music to Video is an excellent way to make them stand out.
HitPaw offers a range of Ai-generated Dagoth Ur voices that can help you create compelling and immersive videos that will keep your audience engaged through his iconic voice lines - truly a unique experience.
With features such as an easy-to-use interface, compatibility with all devices, free and with no watermark or other annoying ads, anyone can add exciting and professional-quality audio tracks to their videos with ease.