5 Recommended Voice Changers For Free Grandma Effect
In recent days significant popularity has been gained by voice changers as they can easily transform any voice by adding a little touch of creativity. This voice can then be used to prank others or to add a laughter effect to any video clip. Grandma AI voice effects are popular nowadays.
Due to so much preference for this effect, users are getting access to old grandma voice changer tools available in the market. We are going to discuss five of them, along with their features and drawbacks, if any.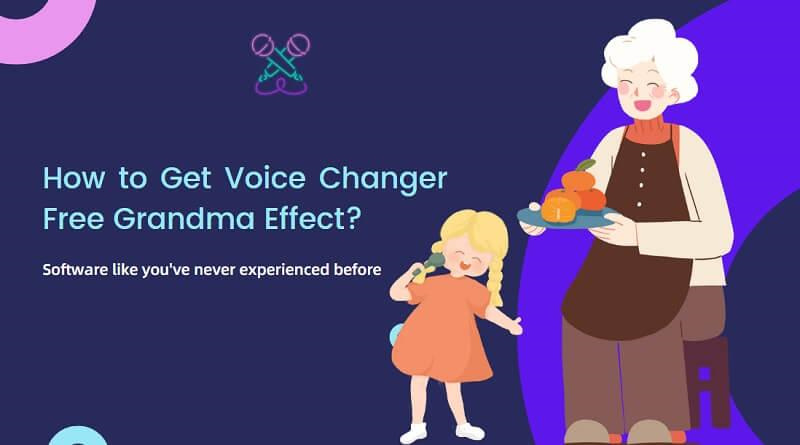 Part 1: What Is A Voice Changer And How Does The Grandma Effect Sound?
The types of tools that are specially designed for modifying the tone, pitch and certain other vocal characteristics of a person to create another kind of sound are named voice changers. A grandma voice changer allows a person to mimic the sound of an old woman. This voice will have a tremulous quality and a high-pitched tone.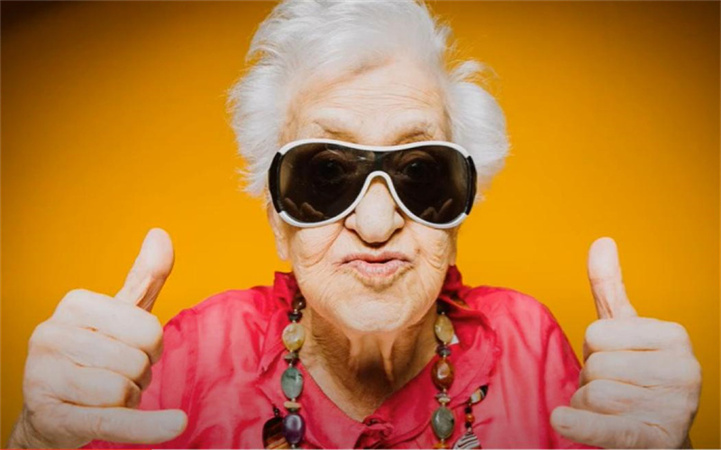 Part 2: 5 Voice Changers To Create A Free Grandma Voice Effect
1. WooTechy SoundBot
WooTechy SoundBot is listed among the best tools that let you transform the tone of your voice during live chats or recordings. By taking help from the amazing interface of this tool, you can go ahead with any voice and can also make adjustments over the selected voice in seconds.
Features
It offers a lot of voice effects to choose from so that you can customize your voice according to your need
WooTechy SoundBot provides a user-friendly interface and helps you to choose and then apply voice effects automatically
Pros
Just like other available famous apps, this tool also has a treasure of voice effects of different types, including granda effects and many more
This tool comes with an easy-to-use interface; hence users of all levels of technical expertise can access it
Cons
It may offer a limited range of voice effects and filters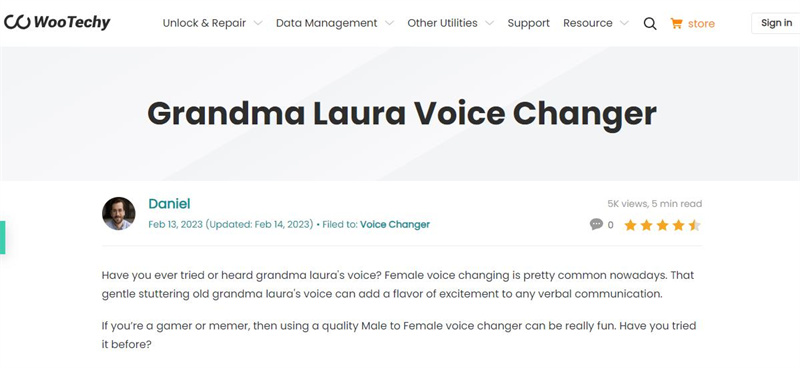 2. Voxal Voice Changer
Voxal Voice Changer is another recommended tool that allows users to bring change in their voices and add creativity to the project. Because of having a river of voice effects, this efficient platform provides a fun and versatile solution for iconic voice conversion and is considered a perfect voice changer app grandma.
Features
This tool lets users change their sound on the fly during voice and video calls
By taking help from the voice effects library, you can sound like a robot or a monster and can modify your pitch and tone
Pros
This platform interacts with major communication systems. This allows users to utilize the voice changer while talking with others without facing any issues
Users can adjust factors like pitch and even the modulation strength to get a perfect voice
Cons
Once you choose additional effects, you may be asked to upgrade the app, which will surely be through the paid source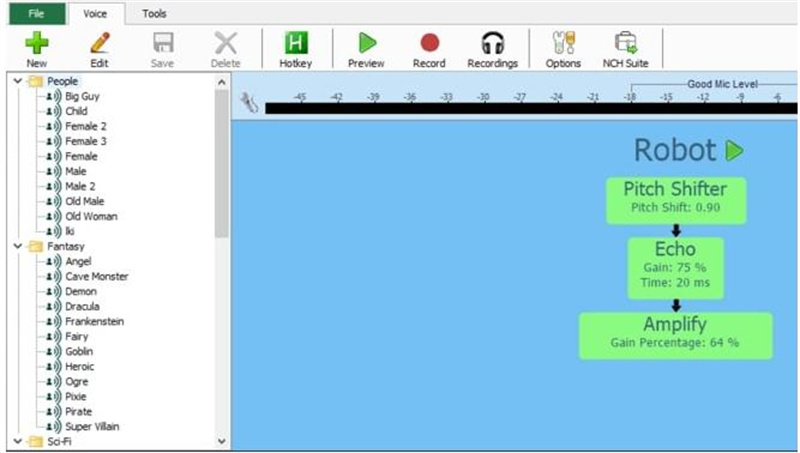 3. Speechify
Now, we are going to discuss another perfect text-to-speech tool that is specially designed to transform written content into perfect audio with the help of available effects. This results in enhancing the appearance and credibility of the project.
Features
When it comes to the conversion of written content into audio, then advanced algorithms are used specifically
It allows users to go ahead with different language options so that people with different languages can also take benefit from it
Pros
This platform is perfect for users who always recommend information consumption that is audio based
This platform allows you to enhance your content, especially when you choose the writing-to-speech option
Cons
You may face a situation where a few words will be pronounced incorrectly by the tool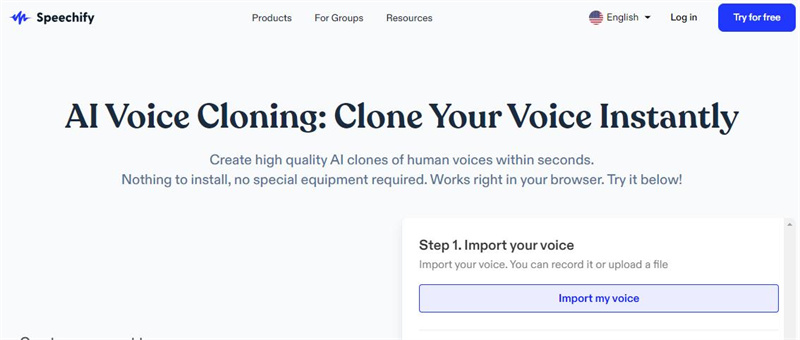 4. FineShare
Fineshare, a perfect voice changer, provides the facility to be used on Windows PC as well as other platforms easily. It provides a facility to get the grandma voice effects andd hence it is famous as the grandma voice changer pc.
Features
Users can enjoy customizable voice effects and can also adjust certain parameters
This perfect voice changer is compatible with different platforms
Pros
It helps the person to enhance his communication
The interface provided by Fineshare is very user-friendly
Cons
The offered free version may have limitations in the voice effects

5. Clownfish Voice Changer
Clownfish Voice Changer is a real-time voice-changing software that allows users to change their voices during the chat, which may be voice or video, providing an entertaining and creative tool for introducing different vocal effects into talks.
Features
Clownfish Voice Changer allows users to transform their voices in real-time during video or simple calls so that they can do instant transformation into different characters, tones, and accents
Pros
It can be used for different purposes, providing users with a versatile tool for voice customization
It offers a lot of voice effects and accents
Cons
This platform is compatible with popular communication platforms, but it may not work perfectly with every application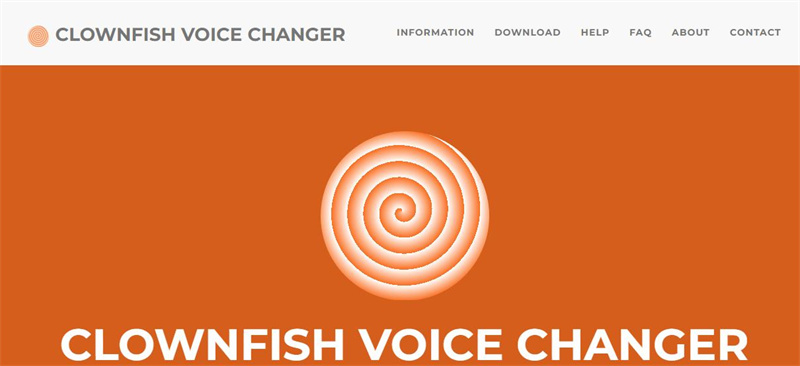 Part 3: FAQs About Voice Changer Free Grandma Effect
Q1. How To Make An Old Woman's Voice?
A1. You have to visit an authentic voice changer and then choose the grandma's voice effects from the list of effects present there. Perform any adjustment on the effect that you want and then use it easily.
Q2. How Can I Change My Voice To Grandma?
A2. To transform your voice into grandma, you have to install an effective voice changer app that contains this effect. Then, you will be asked to make any adjustments to the effect. After this, you are allowed to use the voice by adding in any video or any live chat.
Q3. What Is The Practical Purpose Of Using Grandma Sound Effect?
A3. A grandma sound effect can be utilized for different entertaining purposes, for any content production, or to prank friends by adding an old woman's voice instead of yours while on online chatting or calling.
Final Verdict
By using the above-mentioned best voice changers, you can go ahead with an amazing grandma voice effect. It can be added to an entertaining video or can be used to prank friends. No need to waste time on available third-party tools but try these reliable and authentic voice changers.