Updated Guide on 10 Best Video Joiners In 2023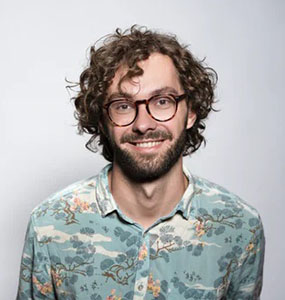 While making an awesome video, you generally need to mix and merge clips, and afterwards, you really want an efficient video joiner. Here you could find the best 10 video merger software which solve your problem to merge the videos with ease.
Part 1. Highly Recommended Video Merger Software for You
Video merger software can assist you with consolidating multiple video cuts and permit you to apply some extraordinary visualization like advances, channels, and so forth while blending the video. One of the fundamentals of video editing is clip merging. You don't need professional heavyweight software that will simply confuse you to accomplish this. HitPaw Edimakor is a free and easy-to-use desktop software to combine videos.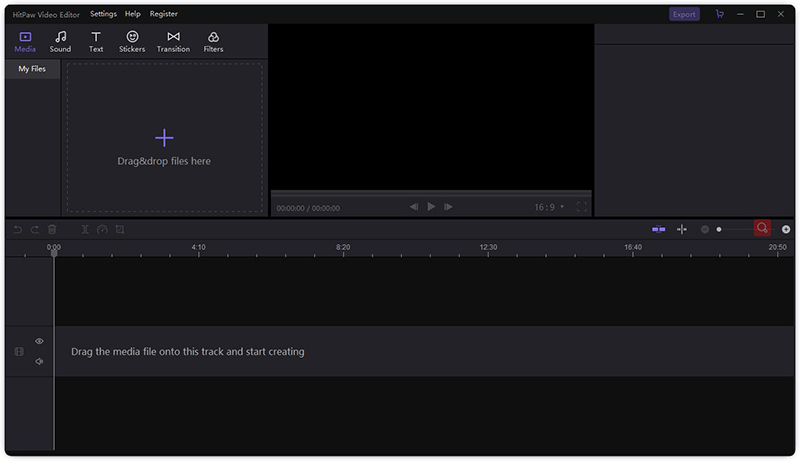 When you're merging videos on HitPaw Edimakor, the processing procedure becomes simple and fast. Of course, it is the video merger no watermark included and there won't be any limitation for you to upload your videos and no ads to bother you,either. Before merging, you're also enabled to cut and split the original video into two or more parts, as well as remove their chosen segment from a video and then join them together.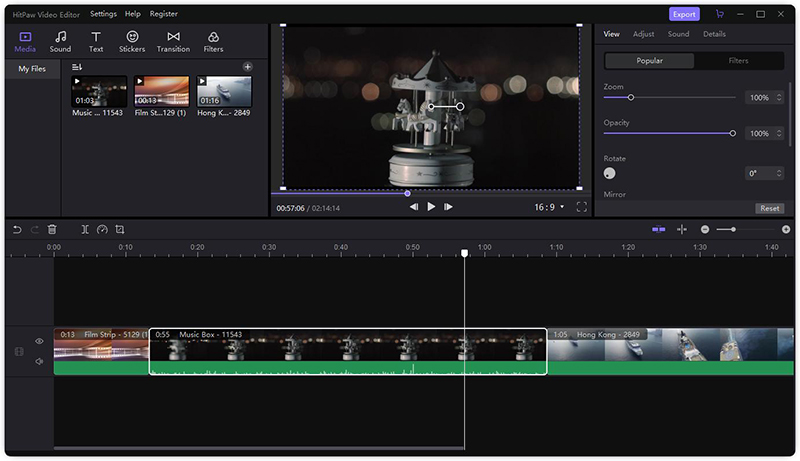 Besides, while using HitPaw, you may find all the other of the video tools you require. You can use it to crop, and rotate videos, as well as alter and speed them, add music to videos, pause motion, and convert videos to GIFs.It also allows users to modify the video's speed, allowing them to slow down or speed up the video as desired. It could be the best video joiner out there in the market.Try it free now.
Part 2. 9 More Video Joiner Software to Merge Videos
There are several video joiner software alternatives available if you want an easy and effective way to merge numerous films into one as a single continuous video. However, just like any other type of video editing software, some may be better than others when it comes to flawlessly merging video files or other formats.
1. Windows Movie Maker
If you have a Windows computer, you can always use the built-in merging software to merge video files. Windows Movie Maker is easy to use and provides a variety of basic editing tools for combining MP4s and other file formats. It's a video joiner built into Windows that provides a simple interface for merging videos. After importing the video, you can drag and drop it onto the timeline. Then, move the play head to the point in the video where you want to split it.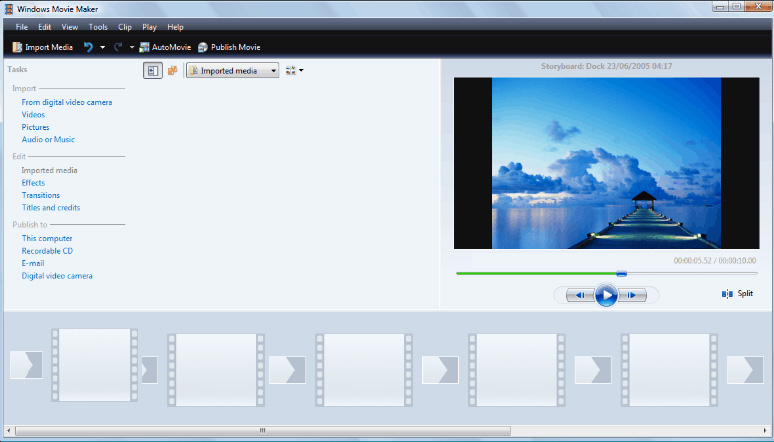 2. Bandicut
When it comes to joining several videos, Bandicut is unquestionably one of the best free video joiners. It is simple to use and swiftly processes footage. Almost all video file types are supported by the software, and video is processed in lossless quality. To process the merged video without a watermark, you must purchase a paid version. You may also notice that certain important functionalities are missing (for instance, OBJ, custom animations, etc.).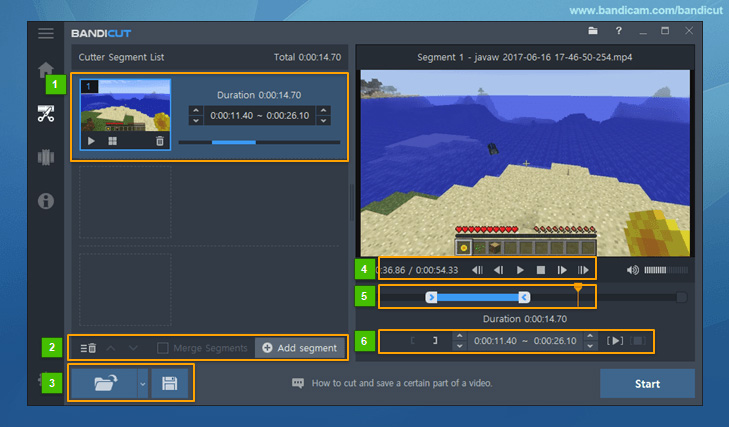 3. iMovie
If you have a Mac, you can use the native video merge software without downloading any additional software. iMovie, which is included in MacOS, has a great straightforward interface and a plethora of editing capabilities for mixing video files. Just like other Apple products, it is basic and straightforward, with a simple drag-and-drop interface for moving files from your drive to your workspace. It's a simple method to create powerful films to help your YouTube marketing efforts. The fact that iMovie files are saved on Apple's cloud means that you can work on your movie on an iPhone, iPad, or Mac.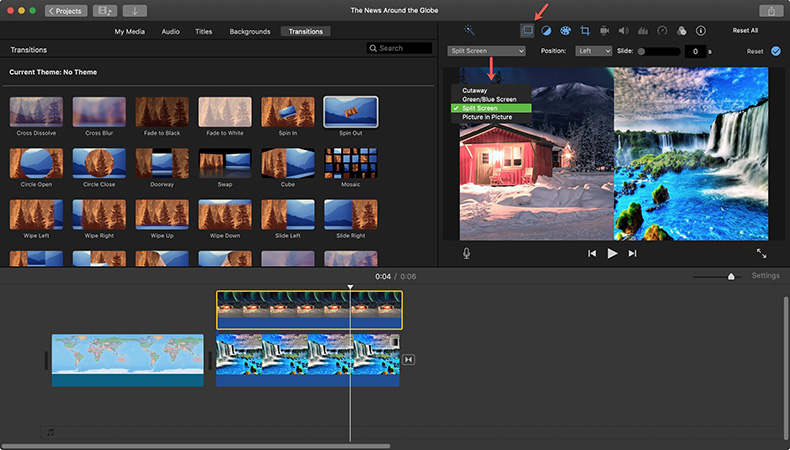 4. Adobe Premiere
Adobe Premiere is a free avi/mpeg/wmv/mp4/flv video joiner that works with virtually all media formats and devices. It has a variety of basic and advanced editing features, such as merging. One of the most significant benefits is that the software interfaces with other Adobe applications such as Photoshop, After Effects, and Audition.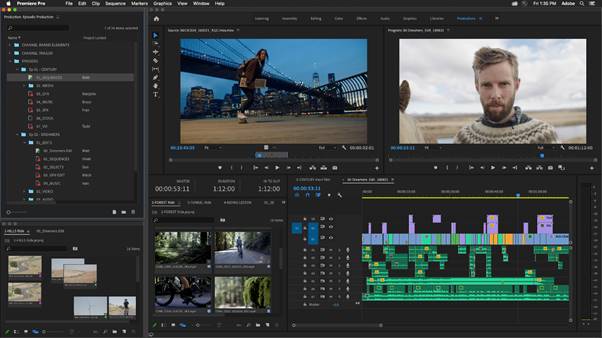 5. Adobe Spark
Adobe Spark, another video joiner freeware on our list, is a useful video-editing app that can be used to merge video segments. Collages, flyers, animations, and films are some of the other editing possibilities. It can be used on any platform, either directly in the browser or as an app. Adobe Spark offers pre-designed templates for flyers and posters, as well as rapid sharing across social media channels.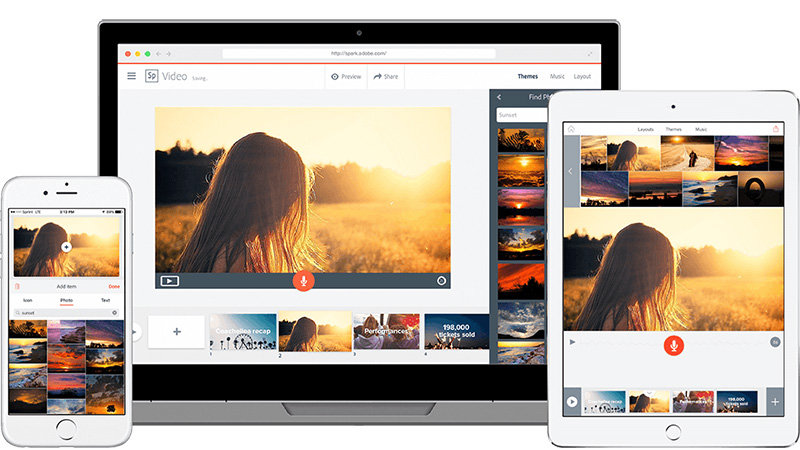 6. Clideo
Clideo is a free video combiner designed and developed by Softo that allows you to join numerous films at the same time. Furthermore, it is also a video joiner online and supports nearly all video formats. This free clip merger allows you to join an unlimited number of videos. However, the overall merging may take some time.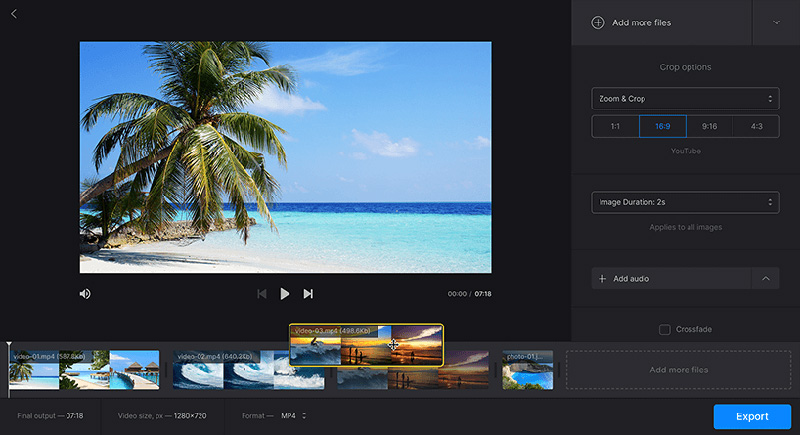 7. Video Toolbox
Video Toolbox is another excellent free video merge tool for Windows, however, unlike other tools; it is only available via the browser. However, as an all-in-one editor capable of producing high-quality videos, you may quickly utilize this tool to edit your videos.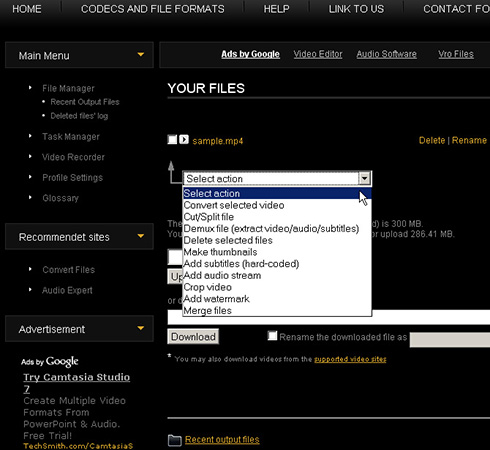 8. Gihosoft Free Video Joiner
Gihosoft Free Video Joiner is another solid alternative video joiner free for both Mac and Windows media. It is completely free, as claimed, and simple to use. You may quickly upload your films to the application and assemble them in any arrangement. You can also check a preview of the finished work before exporting it. Even with the simple UI, merging can appear to be slower than most.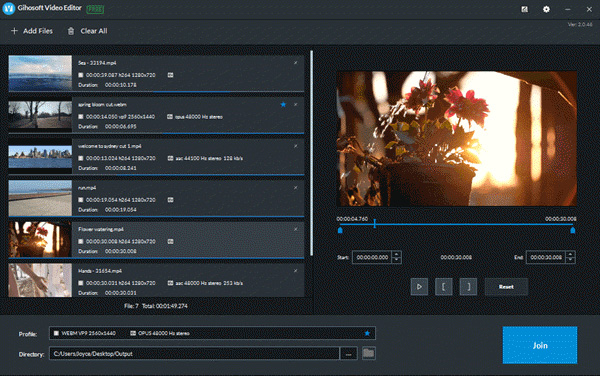 9. Kdenlive
Kdenlive is a video joiner that runs on both Windows and Mac computers. The interface is simple to use, and the software contains a wide range of editing capabilities. It may be used to merge video files and much more. Even though the file size is large, and the usage seems complex to many, the range is admirable.
Conclusion
As demonstrated by this list, there is a plethora of free video joiner software available. For a more consistent editing experience, we recommend that you utilize desktop software. Among them , one the best video mergers could be HitPaw Edimakor. It is a straightforward yet effective video joiner that includes all necessary editing functions, allowing you to modify videos in only a few clicks. More advanced functions like green screen background are also available. Try it free now.