Discover What Is Text To Sound AI
Introduction
Text to sound AI, also known as text-to-speech (TTS) technology, is an innovative solution that converts written text into lifelike audio.
This groundbreaking artificial intelligence technology utilizes deep learning algorithms and natural language processing capabilities to generate human-like voices and articulate spoken content with remarkable precision.
In this article, we will dive into the world of text to sound AI tools and explore the most useful options available in 2023.
Part 1. What is Text To Sound AI?
Text to speech (TTS) technology is a revolutionary tool that transforms written text into spoken audio with the help of artificial intelligence. Whether it's reading PDFs, websites, or books out loud, TTS utilizes advanced AI voices to create natural and articulate speech.
This technology is not only beneficial for individuals who require auditory access to written content but also promotes inclusivity and accessibility in communication.
Exciting advancements in TTS include AI Neural TTS, Expressive TTS, and Real-time TTS, paving the way for enhanced user experiences and seamless integration across various applications.
Part 2. Top 7 Text To Sound AI Tools On All Platform
Here are the top 7 text to sound AI tools available on all platforms. Each tool offers unique features, pricing options, and pros and cons to consider:
1. Best Text To Sound AI On Windows/Mac-HitPaw Edimakor
HitPaw Edimakor stands out as one of the top text-to-sound AI tools available for both Windows and Mac users.
In addition to its impressive text-to-speech capabilities, this tool offers a wide range of features such as video editing, cropping, adding stickers and texts to videos, and more.
Its user-friendly interface makes it easy for users to navigate and create engaging content effortlessly.
To edit videos using HitPaw Edimakor, follow these simple steps:
Step 1:

Download and launch HitPaw Edimakor on your PC.

Step 2: Import your video files by clicking the "Import" button or drag & drop them into the software's interface.

Step 3:

Once imported, arrange your videos by dragging them onto the timeline in the desired order for your final edited video.

Step 4: Utilize the range of editing tools provided including trim, split, merge, crop & resize and many more.

Step 5: Preview your edits in real-time to ensure they meet your expectations. When satisfied, click on "Export" to save/export the finalized edited video to your device.
Pros
Powerful text-to-sound AI functionality
Multiple additional video editing features
User-friendly interface for enhanced usability
2.Text To Sound AI On Desktop - iSpring Suite Max
iSpring Suite is a comprehensive solution for creating online courses, offering a built-in text-to-speech tool that eliminates the need for external voiceover recordings.
With iSpring's intuitive interface, you can effortlessly convert written content into natural-sounding speech with just a few clicks.
Pros
Convenient integration within PowerPoint
Large variety of voices available in multiple languages
Versatile editing options to fine-tune narrations
Cons
May not have advanced customization features compared to other dedicated TTS solutions
3.Text To Sound AI Online - Synthesys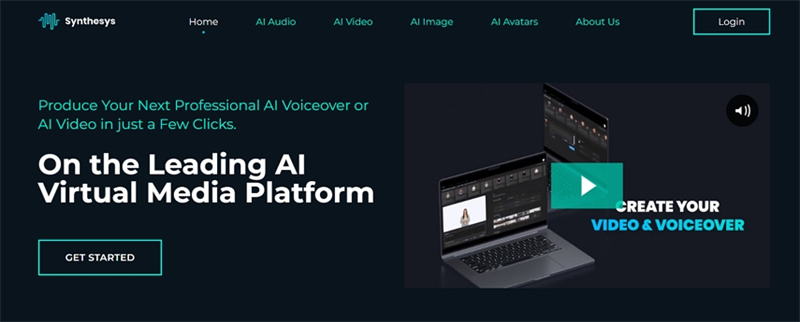 Synthesys is a highly acclaimed AI text-to-speech generator known for its capacity to produce professional-grade voiceovers and videos with ease.
By leveraging state-of-the-art algorithms, this platform empowers users to enhance their website explainer videos or product tutorials within minutes, using natural human voices.
With Synthesys Text-to-Speech (TTS) and Text-to-Video (TTV) technologies at your disposal, you can transform written scripts into vibrant and dynamic media presentations seamlessly.
Pros
Vast library of professional voices, including 34 female and 35 male options
Unlimited creation and sale of voiceovers for various purposes
Exceptionally lifelike voices that surpass many competing platforms
Ability to emphasize specific words for expressing a wide range of emotions like happiness, excitement, sadness, etc
Option to add pauses for a more natural feel in the voiceovers
Cons
Possible reliance on internet connectivity for optimal performance
4.Text To Sound AI Online - NaturalReader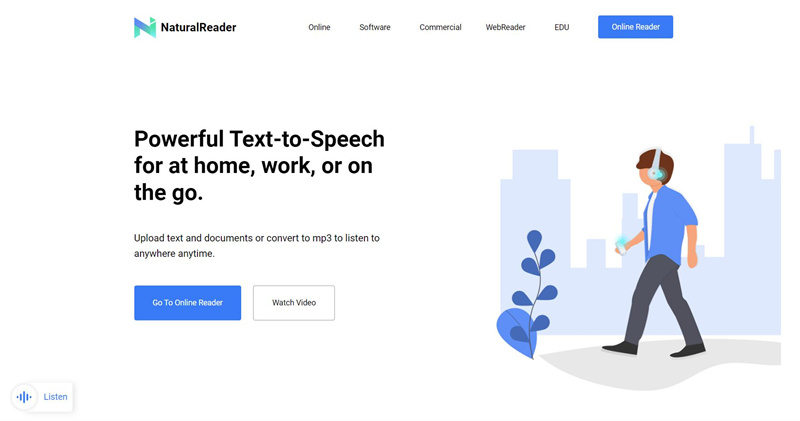 Natural Reader is a standout among free text-to-speech tools, offering an array of exciting features. This user-friendly tool allows easy access by simply loading documents directly into its library.
With the ability to manage multiple files across various formats, Natural Reader provides convenience and versatility to users.
Additionally, its built-in OCR functionality enables the uploading of photos or scans of text for accurate audio playback.
Pros
Completely free to use without any hidden charges or subscriptions
Extensive file format compatibility enhances usability
The built-in OCR feature expands the tool's capabilities beyond traditional TTS functions
Additional dyslexic-friendly font promotes accessibility
Cons
It may not offer enterprise-level support or features suitable for professional use cases
5.Sound Generator Online - Pocket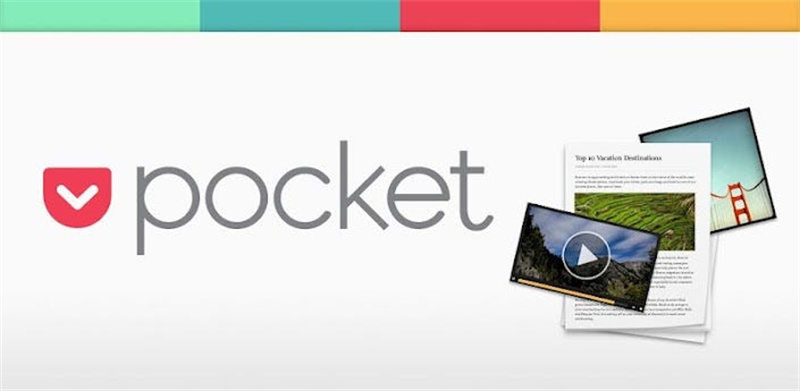 Pocket is a dedicated dropshipping platform that offers a unique feature - the ability to listen to articles like streaming songs on a music app.
With just a click of the headphones button, Spocket utilizes your device's text-to-speech capabilities to read articles back to you. You can even enjoy listening to articles offline using this tool.
Pros
Dedicated dropshipping platform with an added text-to-speech feature
Convenient control options, including playback speed adjustment and skip functionality
Ability to customize voice and language preferences for offline listening
Offers flexibility by allowing users to listen both online and offline
Cons
The quality of voices may vary depending on connection availability (online vs. offline)
6.Text To Sound AI On iOS - Voice Dream Reader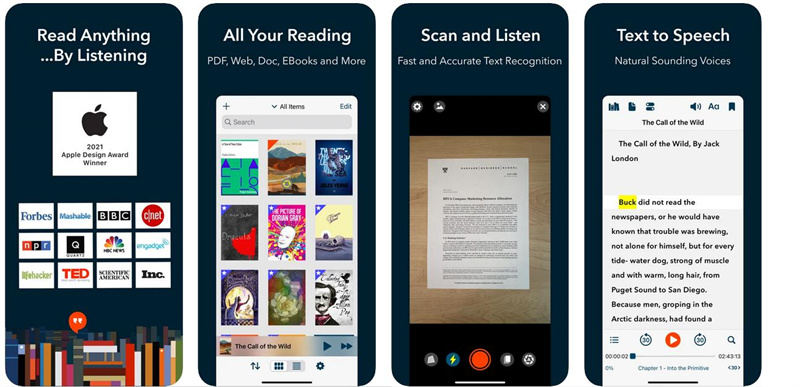 Voice Dream Reader is a feature-rich mobile text-to-speech app that provides an exceptional user experience, particularly for Apple device users.
This app offers a premium Acapela Heather voice as its highlight. With over 30 languages and 200 voices to choose from, users have ample options for customization.
Pros
Premium Acapela Heather voice option enhances the listening experience
Extensive language support with over 30 languages available
Wide selection of customizable audio and visual control settings
Convenient library management features enhance organization and accessibility
Inclusion of OCR expands functionality beyond traditional TTS usage
Cons
Only limited to iOS devices
7.Text To Sound AI On Android - Narrator's Voice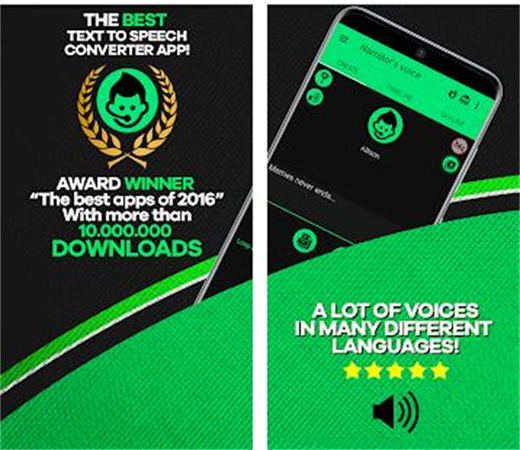 Narrator's Voice is a highly popular text-to-speech app available for Android and iOS devices.
This app allows users to create customizable narrations by converting written text into speech. It supports various effects, languages, and offers the flexibility to either speak or type messages within the application.
Pros
Multi-language support for enhanced accessibility across diverse users
No character limit is imposed on the conversion process
Option to earn coins by watching videos in order to access premium features free of charge
Additional capability to convert image content into editable text
Cons
Frequent advertisements may interrupt user experience within the free version of the app
Part 4. FAQs of Text To Sound AI
Q1. Are AI voices real?
A1. AI voices, also known as synthetic or text-to-speech (TTS) voices, are generated by artificial intelligence algorithms. These algorithms analyze and process text input to produce spoken output that mimics human speech.
Q2. What are the disadvantages of TTS?
A2. While text-to-speech (TTS) technology offers numerous benefits, it does have some limitations and potential disadvantages. Here are a few:
Lack of Emotional Nuance
Robotic Sound
Pronunciation Errors
Limited Contextual Understanding
Q3. Does Google TTS work offline?
A3. No. Google TTS primarily relies on cloud-based resources and requires an active internet connection. Text-to-speech processing involves complex algorithms and extensive computing power, making it impractical to perform offline on most devices.
Final Words
Text-to-sound AI tools have revolutionized the way we consume information by converting written content into lifelike audio.
These tools offer incredible accessibility enhancements for individuals with visual impairments and provide exciting opportunities for creating engaging audio experiences.
Among the various options available, HitPaw Edimakor stands out as a versatile tool that not only offers exceptional text-to-speech capabilities but also brings a range of other video editing features to the table.