Best 10 MOV Players for Android and Windows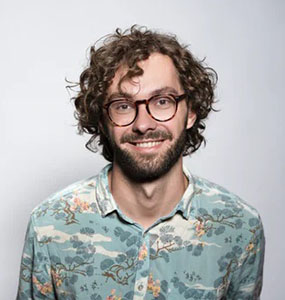 Joshua Hill
The Mov video format is native to Apple operating systems. The extension is not compatible with other non-Apple platforms. However, you can either convert mov files to mp4 ones or use mov players. The former is a bit technical, while the latter is more straightforward. The article highlights some of the best mov players for Android and Windows.
What is Mov File? Is It Difficult to Play?
You are most likely to come across the mov file format if you were transferring files from a Mac or iOS device to another operating system. You cannot natively access the media on other Operating systems such as Windows and Android.
How to Use .Mov Player Windows
Some of the best mov players that you can use on a Windows PC are:
Windows Media Player
VLC Media Player
QuickTime Player
MiniTool MovieMaker
1. Windows Media Player
The Windows Media Player is one such veritable mov file player on Windows. It is the default mov player for windows most people would get. The following are the steps you can use to watch videos in MOV on Windows Media Player.
Install Windows Media Player, and the additional software called 3ivx codec.
Restart your computer and go to the location of the mov file; right-click on it.
Choose to open the file with Windows Media Player.
2. VLC Media Player
VLC is one non-proprietary mov player windows has on its platform, which allows you access to several media options. The following steps are necessary to play a video in mov format: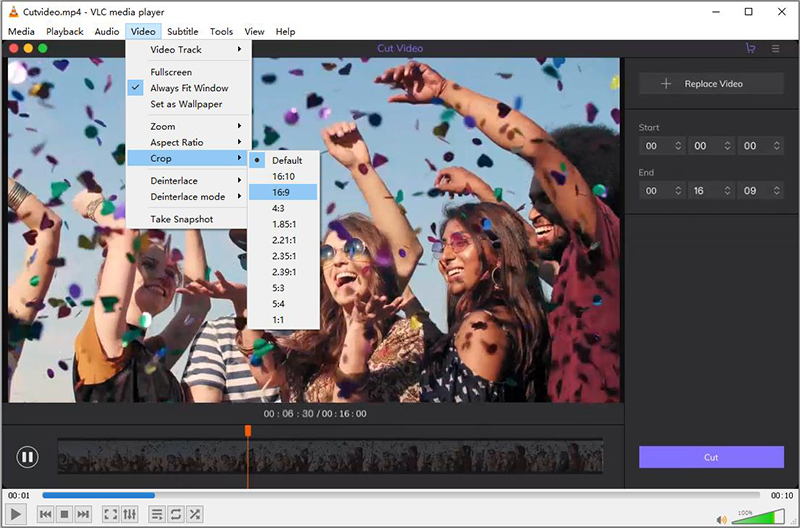 Download and install the program.
Open VLC after installation.
Click on the Media tab on the top left corner of the program's main screen; then select "Open File" and choose which mov video you wish to watch.
3. QuickTime Player
QuickTime Player is the default media player for macOS and a native.mov player. However, QuickTime Player is a mov player windows 10 can also have as well, but Apple doesn't support it with updates any longer. It means there would come a time when Windows quicktime player can't open .mov files anymore. The following are the steps to using QuickTime Player to access mov files on Windows:
Download and Install the software.
Click on the "File" option and choose "Open File" afterward.
Select the mov video you want, and click to open.
4. MiniTool MovieMaker MOV player
The software is a software that is compatible with the latest version of Windows, and it can be a mov file player directly. The following are the steps you'd take to watch mov videos using MiniTool MovieMaker:
Install the software and open it.
Disable the window for templates on the main page of the software.
Click on the "Import Media Files" button to import the mov video into the application.
Click on the play button, which you'd find in the preview section.
5 Best Android MOV Players
Android video players that are capable of playing mov formats include:
MOV Player for Android
BSPlayer
VLC for Android
MX Player
GPlayer
1. MOV Player for Android
The app is the more popular android mov player at the moment. Amongst all the media formats it supports, mov format is one of them. Some of its features include: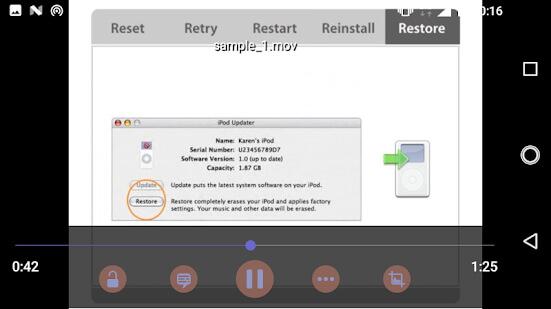 A Simple interface, with media controls on the bottom of the screen.
It supports over eight standard video formats.
The app is free to download from the Android App Store.
2. BSPlayer
The app is a mov video player with a dynamic speed setting. You also get several customization options as well. Some of BSPlayer's features include: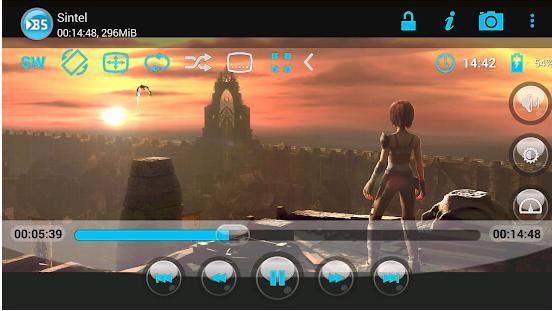 Support for embedded subtitle files.
Support for Dual-core/Quad-core decoding.
It has several playback modes.
3. VLC for Android MOV File Player
VLC is one of the popular choices for playing mov videos. It combines functionality and ease, allowing you to access most media content on your Android device. Some of its features include: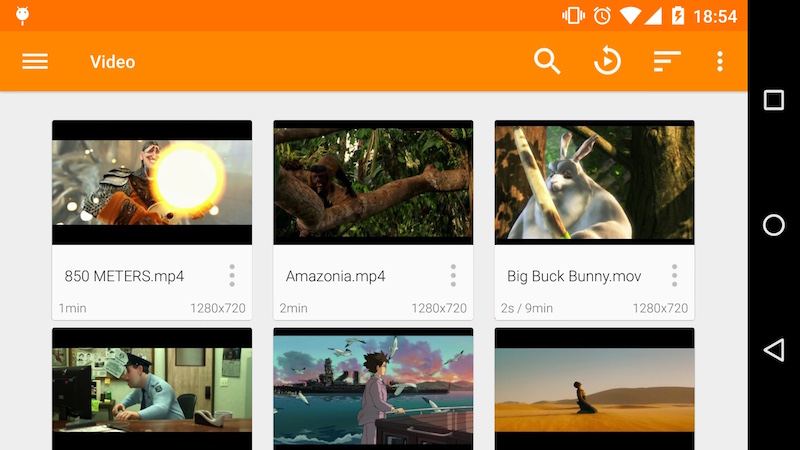 Closed Caption and Teletext.
It supports network streams and sharing.
There is a unified library for audio and video files.
4. MX Player
MX Player can be a mov video player, in addition to the support of many other formats. The app allows you to get high-quality audio or video playback, thanks to its decoding technology. Some of its other features include:
Child lock which hides the playback controls.
It supports gestures for subtitles.
The app can pinch to zoom and pan.
5. GPlayer Android MOV Player
The android mov player is customizable and supports a lot of video formats, including mov. You can also stream directly to your android device. Its other features include: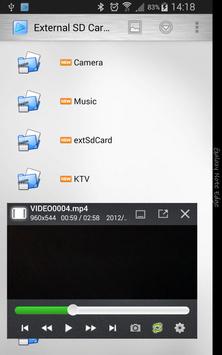 Multi-window support
Group sharing for simultaneous video transfer
Customizable user interface
How to Play MOV File without .MOV Player
Use a HitPaw Video Converter
You can use a video converter to view mov video file, rather than an outright .mov file player. One such video converting application you could use is:
HitPaw Video Converter is capable of converting most video (and audio) formats and can be a solid .mov file player. It also can separate audio from video files. The following are the steps to using Adoreshare to view mov files.
Download and install the HitPaw application on a computer.

Import the video into the program by dragging and dropping it.

Select the Settings option to choose another format.

Choose an output path and convert the mov file to your computer or Android device to view them.
FAQs about MOV Player
Q1. Why can't I open a .mov file on my Mac?
By default, Mac and iOS devices are the only devices that support mov files. If you are unable to open a mov file on your Mac, it could mean that the quicktime player can't open .mov files at the time. You can still use other mov players such as VLC media player to watch your mov contents.
Q2. Is MOV compatible with Windows?
No. The .mov file format is only compatible with Mac and iOS devices, and you have to convert the file to another extension on a Windows PC. Alternatively, you can also download a media player that can playback the mov file format on Windows
Q3. Will QuickTime play MOV files?
Yes. It is one of the default players on Mac computers that can play mov files. You can also install QuickTime on a Windows PC. However, Apple has stopped pushing updates to the software, so you would have to make do with an older version of the program.
Conclusion
If you have some mov files, there are several ways you can view them across devices. You could either convert them to a more common file format or download a media player to open the file. The programs, as mentioned above--HitPaw Video Converter is the best mov player among the across platforms.