Best Screen Recorder Software of 2020 for the Beginners
Do you want to capture what's happening on your phone's screen to check it later or share online? It can be a dramatic moment on PUBG or necessary for your social media, YouTube project or live streaming. You can easily do it using screen recorder software.
You can deliver instructions, live stream to different platforms or share knowledge or describe problems using video recording software. It can be done by recording the screen and it's pretty easy. Best screen recorder can be quite difficult to find if you don't know which one has better features. Some are pretty good for screen recording and some and very good at live streaming. So seat tight, we are going to make it easy for you in this article where you will find the best screen recorder software of this year!
What's the Use of Screen Recorder Software?
You can do a lot of tasks using the screen recorder software which might really surprises you, such as:
Creating how-to guides or demonstrations of software and apps to someone
Tutorials and online classes in this covid 19 pandemic
Online streaming videos or saving them to your device
Recording video calls and conferences
Reporting glitches or bugs
Create social media video projects
Below you will find the best screen recorder download for both your PC and mobile! Let's get started.
The Best 5 Free Screen Recorders Windows 10 and Mac
If you want to record your computer's screen while playing games or create training video or share some amazing moments with social media then screen recording is the best option available. The best 5 free screen recorders Windows 10 and mac are:
OBS Studio - Open Broadcaster Software
Monosnap
Camtasia
ActivePresenter
Bandicam Screen Recorder
OBS Studio - Open Broadcaster Software
OBS or also known as Open Broadcaster Software is an open source screen recording software which is also known as used for live streaming. It's arguably the best screen recording software for both PC and Mac. Best part is it's free and it always will be. You can also stream from OBS which is considered as the best among all streaming software.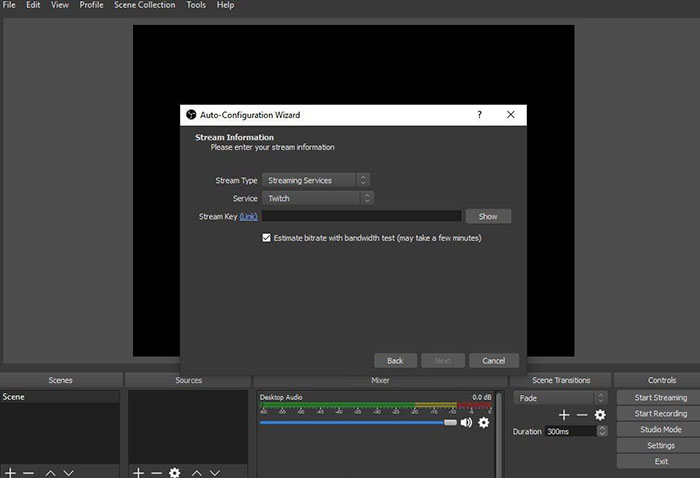 Pros:
Open sourced free software
Support multi platforms
Live streaming
Supports multiple video sources filters
Fantastic community supports
Cons:
Does Not support windows xp or 7
Lengthy setup process
Advance tool and not beginner friendly
Monosnap
Monosnap is a free, lightweight screen recorder and very beginner friendly. It's free from complexity and you can capture the whole window or any small part of it.
Pros:
Totally free to use
Supports higher and lower quality recording
Can be exported to Youtube or other cloud platforms
Easy operation for beginners
Cons:
You can not edit here
Not for advanced user
Live streaming is not supported
Camtasia
One of the best screen recorder Mac which can also let you edit the project or add external video on it. You can capture video without any effort and then start recording it to transform it into a fantastic project based on your needs.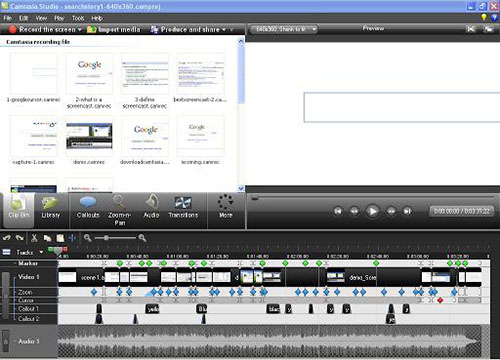 Pros:
Supports full screen, window, region recording
Supports audio from webcam, microphone & computer
Video editing feature
Supports green screen effect
Ad external video
Cons:
Not free
Trial period ends in 30 days
Watermark in train period
ActivePresenter
Another great screen capturing software windows 10 & Mac OS. You can create any screen recording project with this software.
Pros:
Supports Multi-platform
Smart Capture to create image tutorials
Supports Green Screen
Cons:
It's not free and you will find annoying watermarks
Video effects not supported
Bandicam Screen Recorder
A very popular free screen recording software for video & game recording. Bandicam supports almost all platforms and a well known name among streamers. You can record 2D or 3D games and support upto 4K UHD resolution. No matter if you want to record full screen, part of it & supports webcam and game console videos.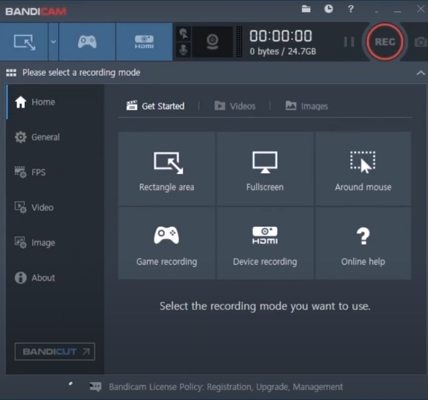 Pros:
Different moods for different needs
full screen, region, webcam, microphone, computer sound supports
Record high fps games
External video devices customization
You can also apply Chroma key for webcam overlay
Cons:
Only supports Windows
You cannot edit
Free version has watermarks
Output supports AVI and MP4 format
5 Free Screen Recorder iPhone and Android
Want to record your smartphone's screen to create tutorials, share game clips to different platforms or want to make cool projects, then you must need a good screen recorder app for your iPhone and android. Below you will find best 5 apps for your iPhone and android devices.
AZ Screen Recorder
OneShot
Screen Recorder
Rec
Mobizen
AZ Screen Recorder
You can download this app from Play Store(Android) or App Store(IOS) and it's free. You can record your smartphone's screen as well as audio by this app. Exported video will be found in the gallery. It has an impressive 4.5 rating in the play store with 50,000,000+ downloads.
Pros:
It's free
Easy to use
Recording quality is very good
You can set timer to end the video
Cons:
Takes time to render
Editing is not possible
One Shot
One of the easiest screen recorder Android for smartphones. Just tap the Capture Screen and recording will start. You can adjust the best resolution and speed for your recording. Supports audio which is a good perk. It has a 4.1 rating with 10,000+ downloads.
Pros:
Audio supported from the microphone
Adjustable resolution and speed
Cons:
Force you to rate everytime you start the app
Very prone to crush or stops working
Screen Recorder
Limitless video recording is one of the best features of this app so if you want to create a long project then this one will be the best pick. Free version doesn't support audio capture but the premium version does which is a major downfall of this app. It has a 4.3 rating with 10,000,000+ downloads.
Pros:
Unlimited screen capture
Good for long projects
Cons:
Free version doesn't support audio
Rec
One of the best screen recorder apps and very popular for it's high quality recording (upto 5 minutes). It has a free version with most of the basic features. Premium version supports 1 hour of full HD recording.
Pros:
Full HD recording for 5 minutes
Cons:
Free version offers less features
After 5 minutes, you need to start the recording again in low quality
Mobizen
Mobizen screen recorder iPhone which is pretty easy to use. It's free and offers HD recording with sound. It's floating button will let you start the screen capturing easily and conveniently. It has 4.2 rating with 100,000,000+ downloads.
Pros:
Free to use
Supports record, capture and edit
You can remove the watermark after signup
Cons:
Signup process for removing watermark is annoying
Lots of bugs
People Also Ask
1. Does Google have a screen recorder?
No Google doesn't have any free screen recording software. But recently it's android 11 has introduced a screen recorder app integrated to its android operating system. You will find tons of Google chrome extensions for screen recording purposes.
2. Does screen recording record audio?
Most of the screen recording app does record audio while recording the screen. But most of them record both the audio and noise captured by the microphone.
3. How do I record video calls?
Some screen recording apps support floating icons. So when you are on video call, simply turn the app before or during the call and press the floating app to start the recording. Some apps don't support floating icons, you have to press the "home menu", press the app, start the video capture and then turn on the video call again to capture the video.
Conclusion
Video recording software is an essential part for daily smartphone users. We list different kinds of captured videos for different kinds of needs, you can choose to use the most suitable one.