How to Loop A Video on YouTube iPhone without An App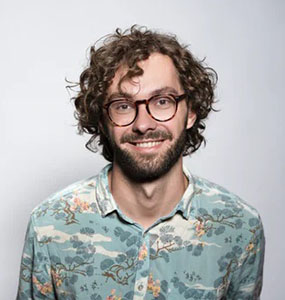 It's great to watch your favorite YouTube video over and over again. Whether it's a funny short clip or a newly released album, we hit repeat at the end of the video when it is entertaining. However, tapping the repeat button after every round can be tedious. So, if you want to repeat your favorite clips automatically, let us show you how to loop a video on iPhone.
Part 1: How to Make A Video Loop on YouTube Without Any App
Unfortunately, there is no official way to loop a YouTube video on iPhone. But it doesn't mean that you cannot know how to loop a video on iPhone YouTube - you can create a new playlist with only that video in it to put the YouTube video on repeat on your iPhone. The whole process works on Safari, so it's the same to loop video iPad. Here are steps on how to loop a video on iPhone with sound.
To loop YouTube videos using the in-built loop technique on iPhone, the procedure isn't much different from that of a computer. Here are the steps:  
Step 01Open YouTube videos using m.youtube.comon your phone. Using m.youtube.com prevents opening the video directly from the YouTube app.
Step 02Browse the video you would like to set loops. Got it? Now start playing the YouTube video.
Step 03At the top right corner of the video are 3 dots menu. Click it and scroll down to the "desktop site" option and select it.
Step 04While on the mobile browser version, long-press the playing video to open the video menu. Click the "loop" option. Now your YouTube replay loop is set. The playlist will replay YouTube videos again and again
Part 2: How to Loop A YouTube Video on iPhone with Useful Apps
Aside from the steps mentioned above, you can also know how to make a loop video on iPhone by virtue of a third-party app. There are many apps that can loop YouTube videos for the iPhone users. Here are the top 3 software.
1. Loopideo Pro - Loop Video App
Loopideo Pro is an app designed to play video in a constant loop and it can teach you how to play a video on loop iPhone. This app is applicable for individuals and organizations for Tradeshows, Class Presentations, Kiosks Presentation, Career Fairs, Parties and other events requiring a video to be played in a loop.
2. Loop Video - GIF Maker
The second app on our list is Loop Video GIF Maker. It is very fun and easy to use the tool. It allows you to make the videos loop by turning them into GIFs. Loop Video GIF Maker allows you to create iPhone loop videos and import any video from your gallery into your app. You can then convert into a looping GIF. You can also choose the playback speed of the GIF after you can export it to the gallery or upload it to your social media directly from the app.  
3. iMovie - Built-in Loop Video App
iMovie offers an excellent way to create stunning short movies, music videos, photo slideshows, and other creative projects. You can also learn how to loop a video on iPhone for Instagram or even loop movies directly on the iMovie app, although you'll have to use QuickTime to loop movies continuously if you'd like to export it.
Part 3: How to Make A YouTube Video Loop for Free on Desktop
HitPaw Online Video Editor is described as "this online tool is used to help content creators to cut videos, merge videos, convert video to GIF, etc. It's a 100% free online tool, with no watermark, no ads, and no limitations. HitPaw Online Video Editor will add new features continuously. There are several alternatives to HitPaw Online Video Editor, not only websites but also apps for a variety of platforms, including Mac, Windows, Android and iPhone. Here are steps on how to loop videos on iPhone:
Step 02❖Loop and Repeat Video: Choose the number of times to loop or click Loop as a GIF to create video.
Step 03❖Save and Download: Click on the Save button to download the video to your computer.
Extra Tip: How to Make An Attractive Video for YouTube
Finding the right video editing software can often prove to be a hassle, especially considering the wide range of options out there. Even if you have the budget to go for the most feature-packed industry-leading video editing tools in the market, the interface and editing tools can get really intimidating. Also, they have quite a steep learning curve.
Well, not anymore. Enter HitPaw Edimakor, an easy-to-use video editor with a friendly user interface.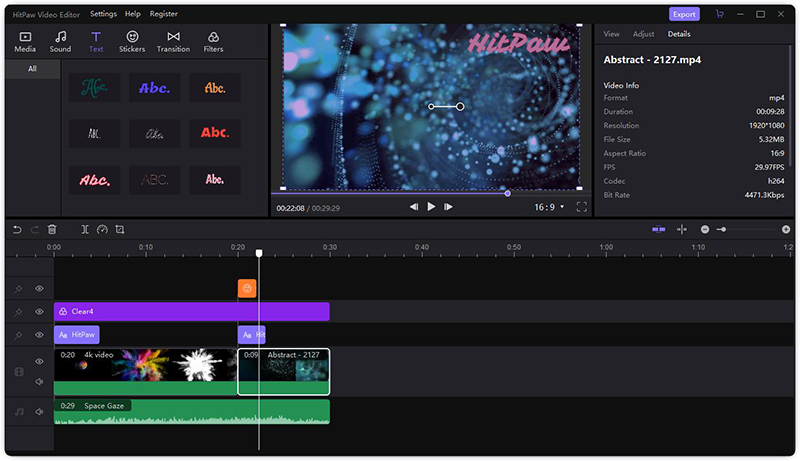 1. Edit Videos Easily and Fast
HitPaw Edimakor allows you to do almost all video editing works such as split video, rotate and zoom, change video speed, separate video and audio, etc. Moreover, unlimited tracks in the timeline allows you to create awesome videos as you want and connected elements improve your editing efficiency.
2. Resourceful Audio Library
After uploading the file, users can add audio file to their videos. In this section, clock, camera sound and more can be found in the Normal mode. To help those who want their videos become less dull, HitPaw Edimakor has other audios to choose. For example,  the weird, zombies in Effects; The dog barking and thunder in Nature as well as the BGM section, all of which are vivid and practical.
3. Various Text Mode
To avoid clumsy text mode, HitPaw Edimakor adds kinds of wordart for users to choose. After choosing the one you like, you may want to make further changing. Therefore, the color, font, size adjusting, text-bolding and more are there for you to use. The highlight here is that users can adjust the character space by sliding the button or just simply enter a number.
4. Creative Stickers
Nowadays, stickers have become a part of our life that used to beautify our pictures or videos. Given this, HitPaw Edimakor provides kinds of creative stickers that are available for people with different needs. For example, the stickers in 3D Elements and Clip Art are such cute and versatile stickers that can make your file all the more distinctive.
5. Multifunctional Transition Effect
The transition effect in the editor contains such great modes that can suit people's need when they want to merge videos or change the invariable frame with a more smooth and over unexpected effect. To name a few, to erase or cover something, you may need the mosaics in Effect. To demonstrate your slides, you may need the page curl or swap in Slideshow.
6. Diverse Filters
Filters now are known to all I believe. The video pictures may appear with different effects due to the lights or the place you are in. To solve it, the Filters here provides you with different effects that can improve the tones of the food, the scenery or the people that recorded in your video.
Q1. How to make a loop video on Instagram?
A1: The Instagram does't support video editing function. But you can use HitPaw Online Video Editor to loop video online for free. Then upload the looped video/GIF in Instagram.
Q2. How to loop a video on Photos?
A2: Open the video in Photos you want to loop. Then tap on the top-right button to use the built-in Slideshow function to loop the video.
Conclusion
Now you have read about method on how to loop video on YouTube and 3 apps for how to loop video on iPhone. Please choose the option that suits you best based on your preference. Above is our guide for how to loop a YouTube video on the iPhone. By the way, to perfect your YouTube videos, try HitPaw Edimakor.