How to Loop a Video and Save It on All Devices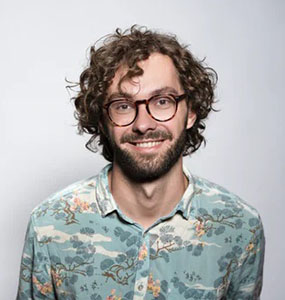 Joshua Hill
To loop a video is to play it endlessly without pausing to go on to the following video. For example, if you have a 15-second video that loops five times, the total playing duration will be 75 seconds. Suppose you want to promote your company with a short video clip and play it at the door of your building. In that case, you could think about creating a video loop of your advertising so that it plays constantly. The following details will help you in how to loop a video and save it.
How to Make a Video Loop and Save
How to loop a video and save it? Looping a video is not a difficult job for anybody, even a novice. Most video players, as we all know, cease playing when a video reaches its conclusion. If you wish to view the segment again, you must manually rewind it. However, if you start a new project with EaseUS Video Editor, a free movie editor with no watermark, and then copy and paste the video you wish to loop multiple times, you may loop it and enjoy the pictures you like again.
Import a video. After opening the application, go to "Media" and then "Import." Now, find and pick the video you want to loop.

Add to the project. Drag & drop the file into the timeline after it has been uploaded. You may alternatively load the clips to the timeline by right-clicking them in the "Media" folder and selecting "Add to Project."

Loop the video. To copy, highlight the video and hit "Ctrl+C" on your keyboard, or right-click and choose "Copy." Then, either hit "Ctrl+V" or right-click and choose "Paste" to paste it. You are free to repeat this process as many times as you want your footage to get repeated.

Export your projects. Click "Export" in the Toolbar and wait for your file to create to export the project.
How to Loop a Video Online
How to loop a video and save it? Loop videos are videos that get constantly replayed with an infinite or multiple numbers of replays. There are many methods to make a loop video, but only a handful of them are easy and efficient.
Loop Your Video with Animaker
Upload a video. Create an Animaker account. When you get to the dashboard, click Blank page>>Create>>Create Video>>Blank page.

Now, in the lower-left corner of the screen, choose the upload option. By clicking the upload option, you may upload the video that you wish to loop. Alternatively, you may drag and drop the video file into the program.
Duplicate: Once the movie has been uploaded, choose it to load it into the workspace.

Download. When you get finished, go to Publish>>Download Video.

You will be able to download, edit your video again, and even share the movie or project file with others for further editing.
In addition, a download link for the processed video will get sent to the registered email address. As a result, downloading will remain a simple job for you.
How to Loop Video Using Video Players
Different uses need different solutions. Assume you want to play your video at a fair or expo, and you want it to play constantly in the background. In this case, a software solution that allows you to loop the video a certain number of times may not be the ideal option. You need a simple solution that will enable you to play the movie indefinitely without your involvement.
In this situation, looping using video players is the best choice. Following are the ways how to loop a video and save it in many famous video players below. Windows media player: The second option in the bottom menu on the left-hand side of the Windows media player enables you to play a video in repeat mode.
Windows media player: The second option in the bottom menu on the left-hand side of the Windows media player enables you to play a video in repeat mode.
VLC media player: To play a video on a loop in the VLC player, go to the View menu and choose advanced controls.
Once you've opened the advanced controls, click the loop button to pick the portion of the video (from point A to point B) that you wish to loop. If you click the play button right now, the movie will loop between points A and B.
QuickTime Player: Looping a video in Quicktime is comparable to doing it in VLC but considerably more manageable. Click the View button, then the Loop option, and done!
How to Loop a Video on Android and Save It
How to loop a video on android and save it? The Google Play Store has a number of Android video loop applications. CapCut will be used in this tutorial since it offers a wide range of capabilities, including copy and reverse functions for creating continuous loop movies.
Create a new project with the CapCut program.

Choose and upload the video that you wish to loop.

To access the editing options, tap a video clip on the timeline or enter the Edit menu.

Locate and choose the Copy menu.

Locate and touch the Reverse menu to duplicate a video.
Copy the first video clip and insert it into the third clip's sequence.
Paste the inverted video clip into the fourth clip's sequence.
Finally, save your loop video to the gallery and post it to your TikTok or Instagram feed so that it may play indefinitely.
The Bottom Line
We hope this article has helped you find the best video looping options. However, if you are creative and want to do more than loop a video, we have the perfect tool for you. HitPaw is a free and straightforward DIY video production program that allows you to trim, flip, rotate, change color, add music to a movie, create character animation, build a film using pictures, generate text animation, and much more. The most capable video creation tool in a single app for all video needs.