[Simple Guide] How to Loop a Video on iPhone, Android and Computer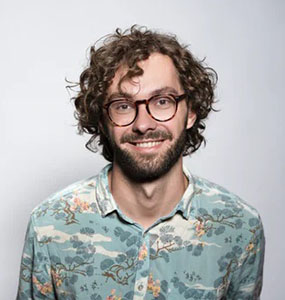 Joshua Hill
To loop a video is to play it endlessly without pausing to go on to the following video. A lot of short video makers just find some funny clips and loop them and these videos may go viral due to its repeating feature. If you want to make a video loop so that it plays constantly, here we present a detailed guide on how to loop a video. Let's check and see.
Part 1. How to Loop a Video on iPhone/Android/Computer without An App?
How to loop a YouTube video right away? Looping a video is not a difficult job for everyone, as long as you're with HitPaw Loop Video Online. It provides you with simple yet powerful options to loop videos online as many times as needed. You can use the video loop tool on any device with a browser such as an iPhone, Android, PC, or tablet. Don't believe it? Let's see how to make a YouTube video loop in 3 minutes!
Get into HitPaw Loop Video Online and click "Loop Video Now".

Click "Choose Files" or drag and drop your file to upload your YouTube video.

Select how many times you want to loop this video or loop as a GIF. When you finished, click "Save" to export.
Part 2. How to Make a YouTube Video Loop with YouTube Loop Option?
YouTube has provided official way to loop its video on computer and mobile devices. It could be super-easy to do so even when you're watching YouTube. If you do not know about it, read on and see. You're gonna use it.
How to loop a YouTube video on descktop?
On the YouTube website, go to the video you want to put on repeat. Right-click the video and select Loop in the pop-up.
How to loop a YouTube video on iPhone and Android YouTube App?
YouTube recently added the loop feature to the mobile app. It works for iPhone, iPad, and Android.
Open the YouTube app on your device and navigate to the video you want to loop.

Tap the screen to reveal the icon of three dots in the top-right corner, then tap the three dots to open the video menu.

In the pop-up window, select "Loop Video". It will start looping the video.
Part 3. How to Loop a Video on iPhone Easily?
If you want to loop a video on iPhone, there are third-party apps you can use to make video loops. One of these apps you might be interested is Boomerang Maker. So how to make a video loop on iPhone? Read on, you'll know soon.
Permit access to your iPhone from Boomerang. Then Select your video from the album and tap "Done".

Select the video again in Boomerang to edit and tap "Next".

Among options, you'll find "Foward-Reverse" mode, tap it and you get your loop video.
After so many steps, you finally get a loop video. You might think it annoying to do so and wonder How to loop a video on iPhone without an app? Don't forget HitPaw Loop Video Online is supported as long as you can open a browser. Only by uploading, looping and saving can make your videos done. You won't regret trying it.
Part 4. How to Loop a Video on Android Freely?
How to loop a video on Android and save it? The Google Play Store has a number of Android video loop applications. Among them, You can use MX Player to loop your video.
Play a video by MX Player.
Tap the three dots on the top-right.
Go to Play > Loop one.
Then your video will be looped after it's over.
Part 5. How to Loop a Video Free While Playing in Video Players
How to make a loop video while playing? In this case, Video Player could be a good way to loop video if you have one. You need a simple solution that will enable you to play the movie indefinitely without your involvement.
Following are the ways how to loop a video and save it in many famous video players below.
Windows media player
The second option in the bottom menu on the left-hand side of the Windows media player enables you to play a video in repeat mode.
VLC media player
To play a video on a loop in the VLC player, go to the View menu and choose advanced controls.
Once you've opened the advanced controls, click the loop button to pick the portion of the video (from point A to point B) that you wish to loop. If you click the play button right now, the movie will loop between points A and B.
QuickTime Player
Looping a video in Quicktime is comparable to doing it in VLC but considerably more manageable. Click the View button, then the Loop option, and done!
Conclusion
Whatever you're using a computer or mobile phone, here you'll get a suitable video looper for you. However, if you want to know how to loop a video most efficiently, then I have to say: HitPaw Loop Video Online could be your handy tool which provide a way to loop your video easily and quickly on any device.