5 Quick and Easy Ways to Merge Videos on Windows and Mac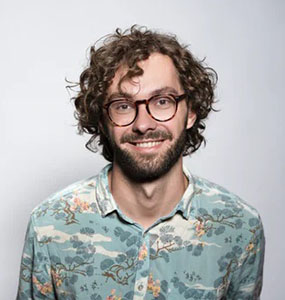 How to combine videos together and make a wonderful video for sharing with friends for fun? Merging two videos is not easy especially when your videos have different formats, aspect ratio and resolution. If you never learned video editing, don't worry, a detailed guide is prepared here. Follow this guide, I bet you can learn how to do it in 5 minutes.
Part 1. How to Merge Videos on Windows 11/10/8
Here I present 3 software that most commonly used software to merge videos in Windows 11/10/8 for the recommendation. They're all free and capable. Read below and I'm sure you will find a favorite one.
1. Merge Videos with HitPaw Edimakor
For Merge Video purpose, I would recommend HitPaw Edimakor, a highly rated video editor in the market. With its easy-use feature and various functions, whatever you're a professional or even a beginner, you can use it comfortably.
Unlike other video editors which would make a simple operation to become pretty complex, cutting, merging, cropping is super-easy in HitPaw Edimakor. You don't believe it? Just read ahead. In order to merge 2 videos together, you need to follow the steps below:
Begin: To begin, you need to firstly download and install HitPaw Edimakor on your computer.
Import: After a quick setup, now you can start. Drag your videos to Media > My Files to import. Also, you can add more videos by clicking the ""+"" button or deleting unnecessary videos.
Merge: Drag and drop your video file on the track. To pick and choose the order of these clips, you can click on them and drag them into the proper position within the timeline. You can finish your merging once you arrange the order well.
Preview: Click the play button to preview your works. If you want to further beautify them, you are able to add some filter, transition, text which HitPaw provides freely to make your video stand out.
Export: Once you're satisfied with your video, click the purple-colored button "Export" to output your works. In the Export menu, all these options like file place, format and resolution are customized. It's all up to you.
2. Combine Videos with Windows Movie Maker
Windows Movie Maker is a powerful video tool that is freely included in Windows system. It supports some of basic video edit functions. If you just want to simply cut or put videos together, it could be the one to help you. Let me show you how to do it:
Click "Home" > "Add videos and photos" to import your clips.
You need to put them in the right order to make them a merged video. Drag to adjust the order of your video, and click play to preview if there is something wrong.
Save your video if you think it is perfect.
3. Join Videos with Windows 10 Photo
If you're using Windows 10, then you have a newer editor which doesn't need to download. Photos app in Windows 10 now can function more than a Photo album, but also a video editor to add videos together. That's the steps to merge 2 videos together through Windows 10 Photo:
Start your Photo App, you can find it in the start menu or by searching it
Click New Video > New Video project
Click the "Add" button in Project Library to import. When you finished importing, click the "Place in the storyboard" button to merge videos together.
Then you can split or trim video clips by using function buttons shown in the menu. Once you're done, the top right corner button "Finish video" will help you get the video.
Part 2. How to Combine Multiple Videos into One on Mac
If you want to edit videos on Mac, worry not as I also prepare tools for you. Here're 2 famous mergers on Mac to combine multiple videos with a step-to-step teaching guide.
1. Use QuickTime to Combine Videos on Mac
QuickTime is a multifunctional software in Mac. Most people only use it as a video player, but it has some basic merging ability to quickly put 2 videos together. So how to do it? Let's check and see.
Firstly open one videos of QuickTime.
Then drag and drop another video clip you want to combine directly into the QuickTime player, you would find them were automatically fixed together!
Click "Done" on the appearing edit bar and exit, QuickTime will give you an option to choose where to save these files.
QuickTime has a shortcoming that it can only do simple combinations, no transition, filter added in merging process.
2. Use iMovie to Merge Videos on Mac
iMovie is the most important video tool in macOS. It stayed on the top of the best free video editing software for Mac for years. You should not miss it. Here's how to use it to merge videos:
Open iMovie and create a new project, select "movie" from the menu.
Click on the import button to import videos.
Arrange your videos on the timeline to make sure it can be played well and export.
Conclusion
In this era of videos, video editing seems to be a basic skill for everyone. After seeing these video editors, did you choose out your favorite one to merge video? I highly recommend HitPaw Edimakor for use. With its included filter, transitions, and various output format, it can satisfy your need to create short videos on different social media or share with friends for fun. Don't forget to add background music to your video. Let's try it right now and make your own brilliant videos.