Download HitPaw Toolkit Full Crack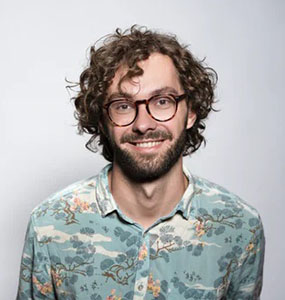 All You Need to Know about HitPaw Toolkit Crack
Memories are valuable gems that people desire to preserve close to their hearts. You might want to retouch and save your videos differently. For this, you can do editing on your mobile device using the greatest video editing tools, no matter where you are.
Introduction to HitPaw Toolkit
HitPaw Toolkit crack is a fantastic choice for novices and amateurs because it's easier to use than desktop video editing apps. Also, they are beneficial for professionals and YouTubers' who want to make quick and simple adjustments on the move for the same reason. This easy-to-use app assists you in making your videos more appealing and interesting.
Even if you have no video editing experience, the many tools, and straightforward design allow you to get things done quickly. It allows you to adjust your videos and join them together. It is also a great app to add music to your videos. Continue reading the article to learn about all of the video editing features.
Video Editing Features of HitPaw Toolkit
You've come to a good spot if you want to do everything in one place. You can cut, merge, trim, rotate, convert video or audio, alter the speed, add background music, and so much more effortlessly. Using just a few clicks, you can make a stop motion video with HitPaw Toolkit crack. Let's take a closer look at the functions.
Merge videos in seconds
Use HitPaw Toolkit crack if you have multiple video clips and want to integrate them into one. You can do it in 3 simple steps.
Add audio to your video easily
Perfectly matched music can greatly improve the video's ambiance and impact. If you have HitPaw Toolkit crack - Video Toolbox, adding background music to videos is fast and simple.
Convert videos/audios to any formats
You can convert videos to gif and convert videos/audios to any format you want with this video toolbox. On the other hand, if you need to convert a large number of videos or audio files, its bulk conversion option will save you loads of effort.
How to Cut Video with HitPaw Toolkit?
Let's speak about how to cut your video now that we've covered all of the features. Do you want to get the most out of your videos by extracting the right moments? Cutting video with HitPaw Toolkit crack is as simple as it sounds. So, let's get started.
Step 01Install HitPaw Toolkit. After installing the HitPaw Toolkit crack, go to the home screen and select "Cut Video."
Step 02Import video to HitPaw Toolkit
Step 03Cut the bits of the timeline that you don't need by dragging the yellow column on both sides of the timeline. Alternatively, you can modify the time directly on the right-hand side.
Step 04Crop, Resize, Speed, Adjust, and Rotate are all options available in the Cut Video function from the toolbar.
Step 04In the end, you can preview the effect of the video, you can export and save the video if you're satisfied.
The Bottom Line
In conclusion, HitPaw Toolkit is offering a significant discount on the yearly plan. So, download the latest version and start editing.