FIFA World Cup Moments: Ceremony, Top Goals and How to Watch in 2022
The 2022 FIFA World Cup is underway, with Qatar defeating Ecuador 2-0 at Al Bayt Stadium. You can watch every match of the event on numerous platforms, including YouTube TV. 
However, not every platform provides content in 4k resolution. Therefore, low-quality content might be a major issue for OG FIFA World Cup fans.
But don't worry, we've got your back. The HitPaw Video Enhancer ensures that low-quality videos are enhanced into crisp, clear content. Continue reading to learn how to improve video quality using HitPaw Video Enhancer.
Part 1. Best World Cup Shocking Moments
1. Best World Cup Opening Ceremony Moments in Qatar
The 2022 FIFA World Cup opening ceremony featured the most awaited spectacle of dance, song, and fireworks preceding the Group A opener between Ecuador and host Qatar.
The $850 million Al Bayt Stadium in the city of Al Khor was constructed for the World Cup and featured a retractable roof that has allowed celebrities like Morgan Freeman and Jungkook, a member of the famous Korean Boy Band BTS, to perform at the world cup opening ceremony.
An audience of 60,000 watched the celebrations, which ended with a stunning firework show before the host nation played its first-ever match.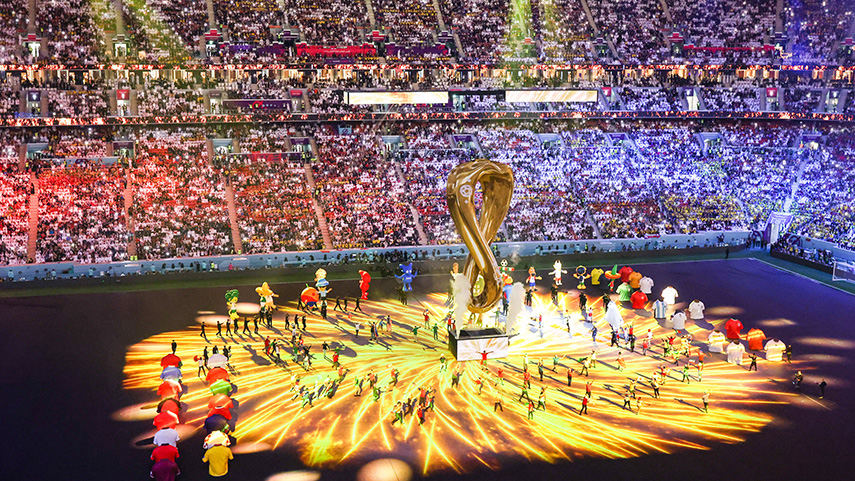 2. FIFA World Cup Award Ceremony Moments
Every year, the most deserving athletes from the world's most popular sport are recognized for their achievements at the Best FIFA Football AwardsTM.
In 2016, FIFA inaugurated a new era of honoring the sport's most remarkable people with the Best FIFA Football AwardsTM at the world cup ceremony.
This inaugural event of the world cup awards ceremony, held at Zurich's TPC-Studios, saw greater participation from football fans than ever before as their 2016 votes determined the ultimate male and female football champions. Additionally, the inaugural FIFA Fan Award was presented to recognize exceptional actions by fans.
3. Iconic World Cup Top Goals Moments
For many of us, the thought of the FIFA World Cup immediately brings back vivid pictures and unforgettable world cup moments. Every iteration of the FIFA World Cup is widely anticipated around the globe, and rightfully so, as the tournament never fails to deliver on the promise of providing a lot of entertaining moments. 
Following are the world cup's top goals.
1- Lionel Messi Best Moment
In the Copa del Rey semi-final, during his half, Messi picked up the ball and charged forward, beating one guy after another and eventually rounding Roberto Abbondanzieri for a goal. He is one of the world cup's top goal scorers in history, and his goal is amongst the best world cup goals.
2- Diego Maradona Best Moment
In England's 1986 World Cup, Maradona picked up the ball in his half and dribbled past every defender before putting it past a helpless Peter Shilton. Brilliant. He is among the world cup top scorers of all time.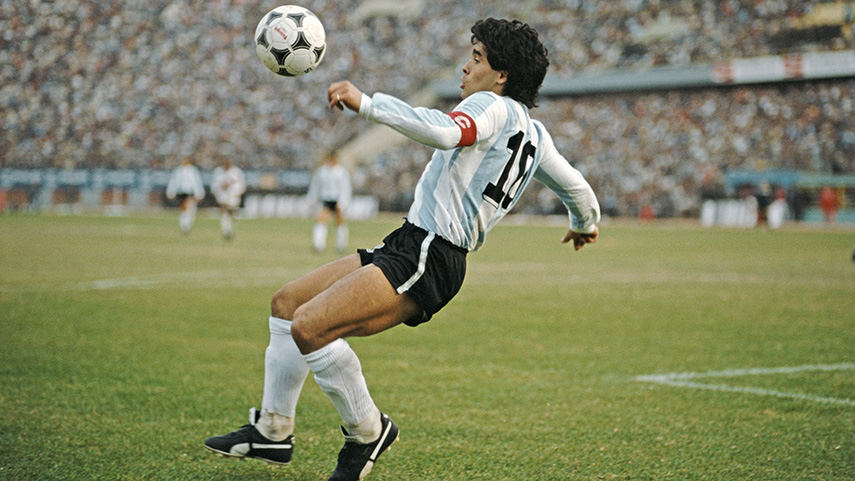 3- David Beckham Best Moment
David Beckham is one of the world cup qualifiers' top scorers. His free-kick was brilliant. In the 2006 World Cup, a free kick from Beckham helped England beat Ecuador 1-0 and advance to the quarter-finals of the World Cup.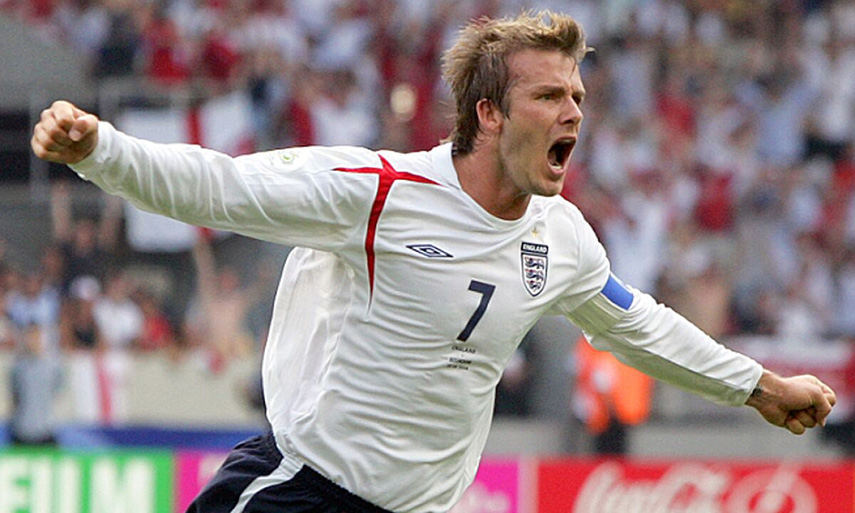 4.Watch the Best FIFA Moments in Quota 2022
1-Saudi Arabia beats Argentina
Saudi Arabia celebrated an important victory after a shock 2-1 victory over Argentina in the first round of the World Cup group stage left Lionel Messi and his teammates in agony. According to Saudi Arabian TV, King Salman of Saudi Arabia declared a holiday for all employees and students on Wednesday, November 23. King Salman approved the crown prince's proposal to take a day off to celebrate the Saudi national team's victory over Argentina.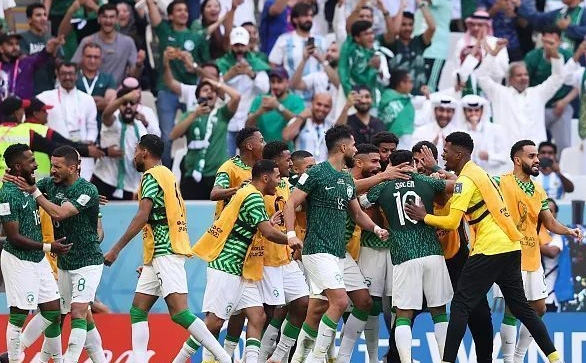 2-Japan beats Germany
After Saudi Arabia's historic victory over world powerhouse Argentina on Tuesday and the national jubilation, the 2022 Qatar World Cup held Group E preliminaries, with Japan beating four-time World Cup champion Germany 2-1. This is also the second time that the German team has lost to an Asian team in the World Cup. In the 2018 Russia World Cup, the South Korean team defeated the German team, forcing the German team to miss the round of 16.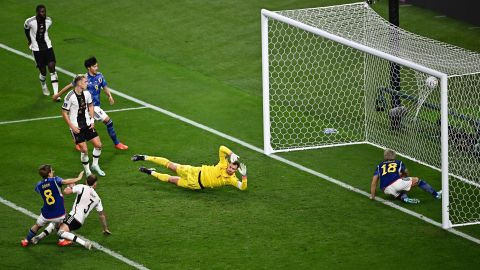 3-Lionel Messi's last dance
Argentina won the 2022 World Cup in Qatar in the final with France. Messi contributed a lot in this game, he used his superb penalty kick skills to win the score for the team. Likewise, this is the last World Cup he can participate in. People say that Messi had already decided to go down the mountain, but he met a group of children asking for directions, so he took the children to the top of the mountain.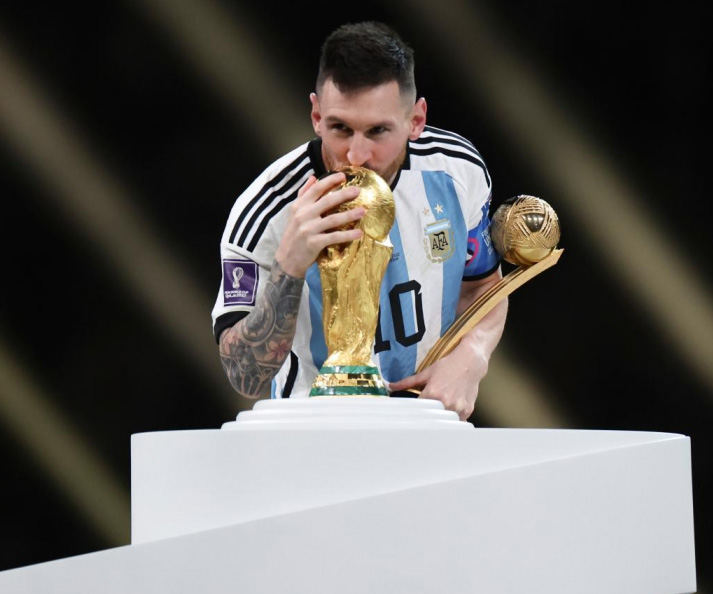 4-Ronaldo's tear
Ronaldo is one of the best players in the world. He scored his second goal in as many games at the 2022 World Cup and his ninth in Portugal. For the 37-year-old, this may be the last World Cup he can participate in. Here are some moments of Ronaldo.
5-Dance king Neymar
Neymar and his team-mates showed off their dancing skills after a 4-1 win over South Korea. Some well-timed choreographed moves show them in a good mood. And this is also Neymar's iconic goal celebration action. Therefore, he is also called by the majority of netizens: the last samba dancer.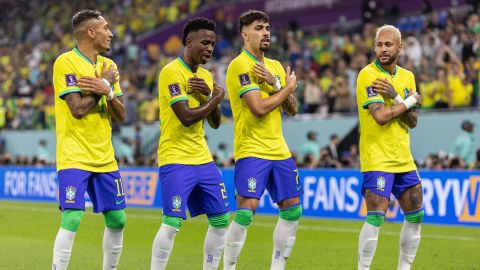 Part 2. How to Watch World Cup Moments? 
Every one of the 64 games is available to view on sites including YouTube, FIFA.com, and BBC Sport. The fact that all three networks can be found on every popular streaming service makes watching the 2022 World Cup a breeze. You can watch the world cup ceremony in 4k on the following platforms.
YouTube is a service that allows users to share and view videos online easily. For example, you can watch the FIFA World Cup Live on YouTube TV with a Free Trial (and cancel anytime) and shows online from major networks like ABC, CBS, FOX, NBC, ESPN, and more.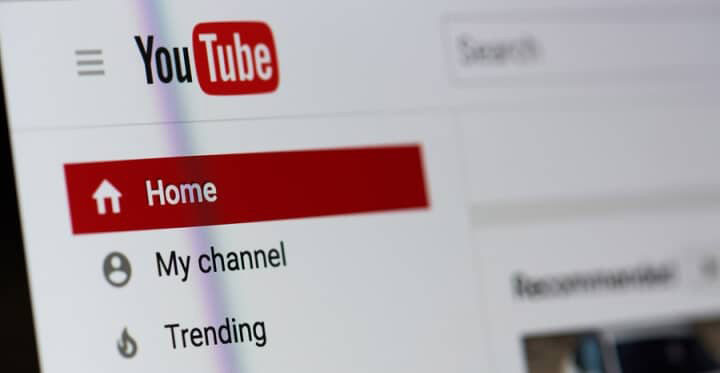 Features:

YouTube TV subscribers can stream the 2022 FIFA World Cup live on Fox and FS1.

With more than 85 channels and support for up to three devices at once, the streaming service is a must-have.

To top it all off, you get an unlimited DVR to capture every game and more.

Pros:

You can get a free trial as a new user.

The video quality on YouTube TV is 4K.

Overall best channel with good quality.

Cons:

From as low as $35 per month, the price has risen to the current $65 per month.
Soccer enthusiasts can enjoy FIFA+, a free streaming service. It has live games, content you can watch whenever you want, and a lot of information about each match. It makes it a great app to use, no matter which soccer league you like to watch.

Features:

The audio and video on FIFA+ are both of high quality, with a 1080p maximum resolution and 2.0 stereo sound, respectively.

Through FIFA+, viewers in Qatar and worldwide will have free access to in-depth commentary and behind-the-scenes videos.

Pros:

You can use it without registering or paying anything.

Available in several Languages.

Cons:

Poor device availability
BBC Sport is the BBC's sports division, covering major sporting events around the country on BBC TV, Radio, and the Internet. BBC Sport will provide live coverage of all the Fifa World Cup matches.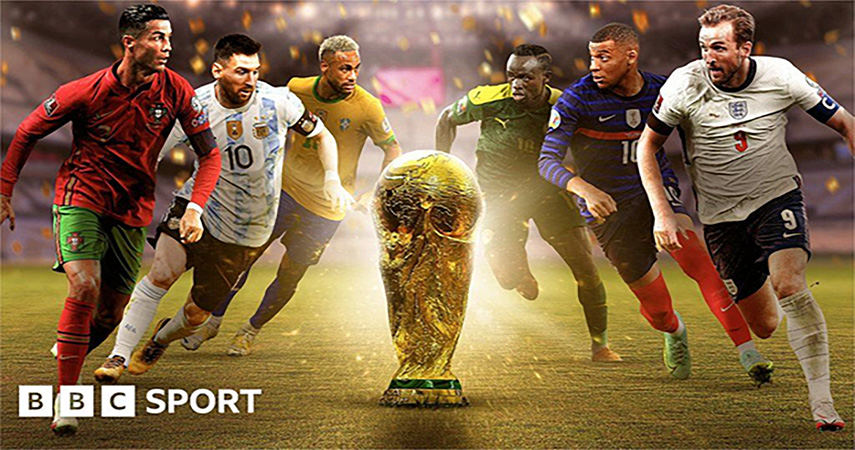 Features:

There's coverage of every major sport, from football to cricket to rugby union to rugby league, and beyond.

They include detailed outcomes, analysis, live scores, match statistics, and written commentaries.

Pros:

You can create your own "My Sport" page to collect stories, results, and schedules for your favorite sports.

You may get live coverage of major athletic events and on-demand highlights sent to your phone or tablet. 

Cons:

BBC Sports doesn't support most regions. Therefore, you can't watch it on vacation.
Part 3. Ultra-tips: How to Enhance World Cup Moment Video to 4K with Best AI Video Enhancer
We all wish to witness every moment of this great event in crisp and clear detail. However, the quality of some scenes may be bad regardless of the platform you use to watch them. Here's where the assistance of AI video enhancers comes in handy if you have already downloaded the World Cup Moment Video on your computer. HitPaw Video Enhancer is the best option for watching a 4K video with perfect clarity.
Using HitPaw AI Video Enhancer to enhance your FIFA World Cup moments from low quality to high quality comes with multiple benefits. First, the AI video upscaler tool is a perfect solution for low-quality videos as it upgrades the resolution to as high as 8K. The tool is beginner-friendly and enables batch conversion, which means you can enhance video quickly.
As an intelligent ai video enhancement tool, HitPaw Video Enhancer offers the best export quality and allows users to give their perks by either editing or trimming. Let's know some of this cutting-edge video enhancer.
The Amazing Features of HitPaw Video Enhancer
An AI-Powered video enhancement Tool, helps Enhance the video quality in a Single Click.
Easy to Use and Time-Saving with the fast processing speed. 
Allows Batch converting video from sd to hd to Save Time.
Includes AI Technology That Was Made Especially for It.
100% Safe, No Adware, No Spyware, No Viruses.
High-Quality Export Results in 4K and 8K.
How to Enhance FIFA World Cup Moments with HitPaw Video Enhancer?
HitPaw Video Enhancer allows you to enhance all your favorite moments in crisp and clear quality. Here is how you do it. 
Step 1.Download and Launch HitPaw Video Enhancer on your PC or visit the official website page and click on HitPaw Video Enhancer

Step 2.Import the video you wish to AI enhance by either dragging and dropping the video or selecting a file.

Step 3.Choose your preferred AI model. HitPaw offers three different AI models, i.e., the general denoise model, the animation model, and the face model. 

Step 4.Click the preview button to see how the effect has been applied to the video. 

Step 5.Once you like the results, click export and save the enhanced video. And there you have it! Your perfect 4K moments in clear-cut quality. Enjoy your world cup moment in 4k now.
Part 4. FAQs of FIFA World Cup Moment
1. Who are The Top Goal Scorers in FIFA World Cup History?
The following are the world cup top scorers in the history of the FIFA World Cup. These players scored the most goals in the FIFA world cup.
1- Miroslav Josef Klose
He is currently the head coach of the Austrian Bundesliga club Rheindorf Altach and has formerly played professionally in Germany.
2- Ronaldo
He played football as a professional striker and is now the president of the La Liga team Real Valladolid and the owner of the Brasileiro Série B club Cruzeiro in Brazil.
3- Gerd Müller
He used to play soccer at the highest level in Germany. Many consider him the highest scorer in the world cup in the game's history. 
4- Just Fontaine
He used to play football at the highest level in France. To this day, his greatest notable accomplishment is setting a record for the most world cup goals with 13 goals in just six games at the 1958 FIFA World Cup.
5- Pelé
He is a Brazilian ex-professional footballer who played in the forward position during his time in the sport.
2. Why is the World Cup 2022 in November?
Due to the extreme heat in Qatar during the summer, the World Cup is being held in the cooler months of November and December.
Part 5. Conclusion
The FIFA World Cup 2022 is jam-packed with exciting and entertaining action moments you must enjoy properly. You can watch the world cup highlight live in 4k resolution using any live-streaming providers mentioned above.
Furthermore, if the World Cup moment video is already on your computer, you can use the HitPaw Video Enhancer to boost the video quality so that you can view it in full HD, no matter where you are or when you want to.