Everything You Need to Know About Deepfake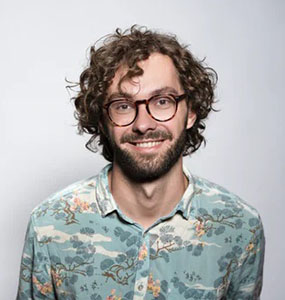 Joshua Hill
Nowadays, modern technology is taking the world by storm. Whether you want to learn something or want to do your business, everything is possible using technology. However, not every technology can provide goodness to humans. And in this article, we will be going to share one example that is Deepfake. We are sure many of you have heard about it already.
1. What is Deepfake
As the name indicates, it's a process that includes deep learning and providing fake visuals. Yes, it is linked with deep learning and neural networks that help to replicate the data. You have seen this process in many famous movies and seasons. But it's not as simple as it looks like and can cause serious damage to your business. According to recent reports, around 7,964 deepfake videos were created in 2019, and within 9 months, there were around 14,678 videos published. So, we can assume that this process is not good and can be harmful to people.
2. How Does Deepfake Work
Deepfake technology is the process of creating videos using autoencoders and generative adversarial networks. In this process, photos, or we can say faces, are swapped. For example, if you have two images, the photo on the left side will be placed on the right and vice versa. We can say that it's a never-ending process. Using this fake technology, you can create different images and voices, but this method can also cause damage and be used for exploitation.
3. The Most Popular Deepfake App 2022
Here are some of the popular Deepfake applications that you might have heard about.
1.Zao
The first one we have on our list is Zao. It has been very viral in China and used by many people worldwide. It helps you to swap the images, so you can easily create deepfake videos. It is available for Android and iOS.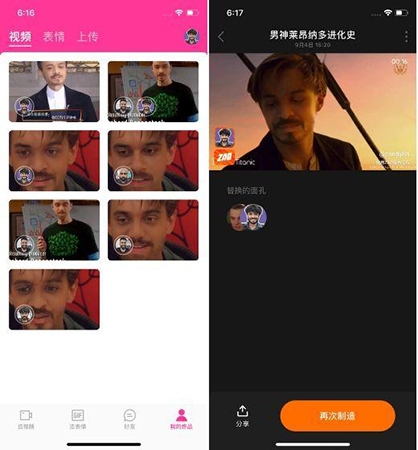 How to use it:
If you are using Android, you can download the app from the App Gallery. In case you are an iOS user, you can easily get it from the Apple store.
Just download the app and start using it.
Pros:
Available for both Android and iPhone.
You can Import Chinese Seasons and Dramas.
Cons:
Not good for those who are concerned about their privacy.
Doesn't have any appealing interface
2.Deepfakes web β
This is not an application but a website where you can create deepfake videos. It uses the deep learning algorithm and makes sure that it can easily handle the complexities of different face data.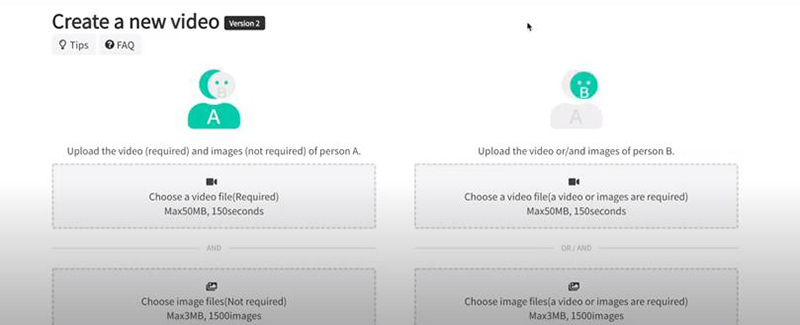 How to use it:
Go to the Deepfakes web official website and click the "Create Deepfake video" link.
To start the process, you have to complete the signup details.
Pros:
It contains a powerful GPU.
The process is simple and easy to use.
It handles complex data easily.
Cons:
Time taking process as you have to wait for 40 minutes to complete the video.
It's not a free tool as you have to pay $3/hour.
3.Wombo
Wombo is also one of the popular deepfake apps that you can find online. Besides, it's a lip-syncing application available for both Android and iOS. You can easily select 15 songs and add them to your videos. Here is how you can use it.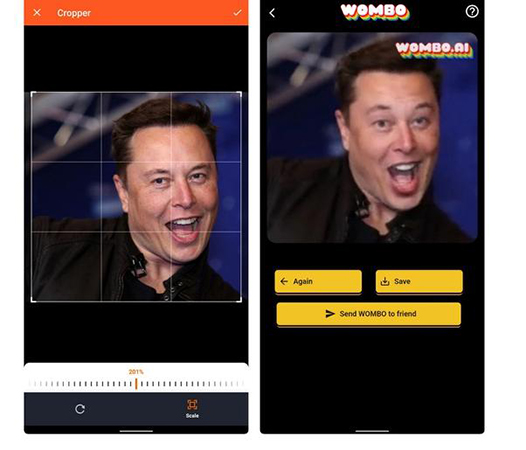 How to use it:
Go to the Play Store and click the install button.
If your device is compatible, it will download the app for you.
Now, you can use it to create deepfake videos.
Pros:
It has a user-friendly interface.
It works for both Android and iPhone users.
Cons:
A bit complicated for beginners.
4.Reface
It's a popular application that helps you to create funny memes. Besides, it was nominated as the best deepfake app of 2020. It comes with lots of amazing functions and allows you to create attractive videos.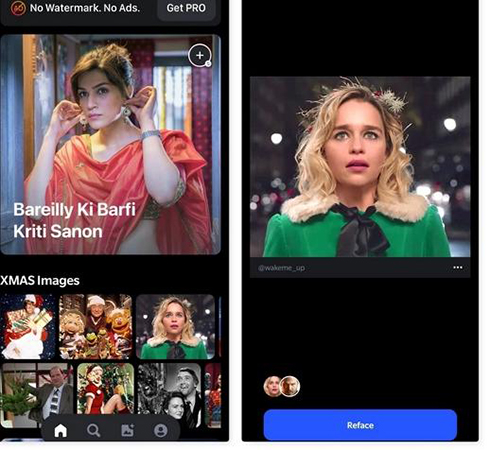 How to use it:
Download the app on your device.
Upload the videos and photos that you want to swipe.
Within a few minutes, your videos will be ready.
Pros:
Create videos, memes, ecards, and much more.
Publish directly on different platforms.
Cons:
The paid version is not worth trying.
5. Deep Art
The last one on our list is Deep Art. The unique thing about this app is that it can easily convert your images into deep art. Also, it's easy to use and doesn't require complicated steps.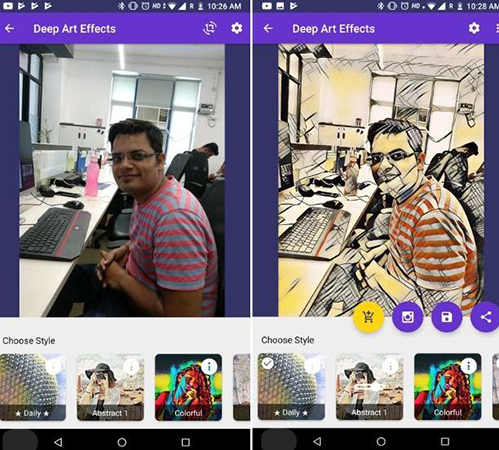 How to use it:
You can download the app from Apple and Google Play Store.
Once you have the app, you can now easily manage all the details on it.
Pros:
It has the strongest algorithm.
You can convert all the images to artwork.
Cons:
Most of the filters and effects are similar.
The free version crashes a lot.
4. Find Popular Deepfake Videos on Tiktok or YouTube
Here is the list of some of the interesting deepfake videos that you might have seen on the Internet.
1. Tom Cruise
One of the trendiest videos that got viral was of Tom Cruise, and even the maker also showed in the video how he created the videos using the Deepfake technique. For more details, you can check the link below.
2. Donald Trump
He has been in the news for many reasons, but this time he becomes famous due to the Deepfake video. Creators of this video took the scene from Breaking Bad and mixed it with Money Laundering 101. Isn't it funny? See the video below.
" https://www.youtube.com/watch?v=Ho9h0ouemWQ
3. Zuckerberg
Even the owner of Facebook was not kept safe from Deepfake videos. Someone created his video and added some funny details to confuse people. The video was all about why Facebook was created and what was its main purpose. You can check it on Instagram.
5. An Easy Way for Beginners to Edit Videos
You can use HitPaw Edimakor to create videos or edit videos. It comes with amazing features, such as edit, merges, cut and much more. Also, you can resize the images and can also rotate them as well.
The Key Features of this app is:
Edit videos and audio in one go.
Crop, resize, cut, and manage videos, and more basic edits are possible here.
Add filters, transitions, stickers and text to video.
Provides unlimited tracks.
Offers other amazing feature for producing professional videos, such as pan & zoom feature.
Here is how you can use it:
Go to the website and click the download option.

Run and install it on your device.
Now, select the function that you want to perform.
In this case, we want to add stickers to the video, so for that, you have to upload the file.

Now, choose the sticker you prefer and drag it to the timeline.

Preview the effect and click the export option to get the final result.
6.FAQs About Deepfake
Q1. Is Deepfake banned?
Almost 80% of people don't know what deepfake is and what it can do. However, many people are concerned about their privacy, and it is predicted that these apps might ban in the future. But since there are no rules implemented, we can say that it's not banned yet.
Q2. Is the Zao app safe?
No, if you are concerned about your privacy, then it's not a good idea to use it. However, it's a good application if you want to create deepfake videos. But if you are worried about your personal details, don't use them.
Q3. Is Deepfake a CGI?
Some of the techniques used in Movies and series can say that Deepfake follows the technique of CGI. Also, both are helping and providing new ideas to filmmakers as well. You can already see different examples of CGI in the film industry.
Conclusion
We are sure now you know much about deepfake and what changes it can bring into your life. Although it's not a safe idea to use deepfake and create videos, it can do great damage to people as well. Such as it can invade their privacy and much more. But if you want to edit videos by yourself, HitPaw Edimakor is a not bad choice.