Guide to Use Avatarify for your Perfect Image Animation
We live in a world where you could most things with the internet; from online marketing and video streaming, the digital world's applications are almost limitless. How about making an image animate like a video? Avatarify face animator.
Summary
Summary
In the article, we take you through how you can use Avatarify to create lovely image animations.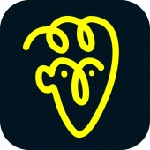 What is Avatarify?
Avatarify is a multimedia software application that allows you to animate a pre-saved image file. The app employs a sophisticated neural network engine to include animated emotions and expressions in the picture.
Avatarify is suitable for pictures with a human subject, such as a selfie or a family picture. Furthermore, pictures of dogs and other animals would work just as acceptable, and you can superimpose their faces with your voice. Generally, it is handy when you want to add more life to a still image.
Why Does Avatarify become Popular?
Avatarify's most notable feature is its face change. It can add moving features to a still image and create realistic animation. The process is known as "deepfake" and is widely used to create false video impressions of human and non-human subjects. Some of the popular videos made by Avatarify, which you can find on the internet, are;
Avatarify! Hilarious Face Warp App!
Elon Musk joined our Zoom call | Avatarify
More Avatarify! The funny Face Animator App!
How to do the Avatarify Trend on Tiktok
Avatarify Demo
The videos all showcase the Avatarify app's prowess, as it allows you to take on the form of celebrities, animals, or yourself to show to friends. Some of the videos also illustrate how the app can be handy for videoconferencing; you can morph into anyone else with Avatarify Zoom capabilities and make the video conference session a bit more fun.
Below are links to the videos as mentioned above;
The Complete Guide of Avatarify
Given the impressive and fun things the app can do, you might want to learn how to begin to use Avatarify to get the most out of it. Below is a complete guide to installing and using the Avatarify app on your device.
Avatarify Android
If you have an Android device, you can download the Avatarify app and begin to use it. Below are the installation steps and where to find the app.
Where to download
You can download the Avatarify Android app for Android using the following links;
To download the app;
You have to click on the link; Android vendors typically have links to high-speed downloads.
Once the download is complete, you can install by allowing installs from unknown sources in the settings.
You can enjoy Avatarify when the installation is complete.
How to Use
The following are the steps to begin to run Avatarify on your Android phone;
Open the application and grant the required system permissions.
Navigate to the photo gallery; the app also has a feature that allows you to choose from a demo picture roll.
Start recording a video, which the selected image would mimic. You can use gifs as a guide at this point.

Animate the video by putting it through the app's neural network.
Avatarify iPhone
You can download the official Avatarify app store has for your iPhone through the following links;
To download the software on your iPhone;
Visit the App Store, or use any link which directs you to the app.
Download the app and wait for it to get installed.
Once complete, the app appears on your home screen.
How to Use
Pick a picture from the photos gallery.

Run the AI function over the image.

Save the resulting video. You can share the finished video using any of the major social media apps you have on your device.
Are There Any Differences between Avatarify Android and iPhone?
Yes. Avatarify is only officially available for iPhone, as you can quickly download it from your App Store; on the other hand, you would have to sideload the app on your Android device for now. Also, there is a significant visual difference in the UI of both versions. You may notice more features and elements on the Avatarify iPhone overall.
FAQs About Avatarify
Q1. Does Avatarify Cost Money?
No, at least not entirely. The app's developers have made the software free to download, and you can access the basic features. However, there is a subscription model for the app's premium version, which unlocks all the intended features for a monthly fee.
Q2. Is Avatarify Safe?
Yes, for now. There has been growing concern that apps like Avatarify would popularise very accurate "deepfakes" and "video photoshop" which might harm information channels and used for political gains. However, Avatarify doesn't have the functions to become dangerously real and would only work for entertainment purposes. Furthermore, the app doesn't collect image information and personal data as you use it.
Extra Tip: How to Edit Videos in the Easiest Way
You might not have to go the way of AI face-changing software to edit your videos, as there are solid applications that offer more granular and extensive editing functions. An example of such software is the HitPaw Edimakor.
What is HitPaw Edimakor
HitPaw Edimakor is a video editing app that allows you to create composite videos by changing their dimensions. Typically, it will enable you to modify the video to get the desired result. It means that you can make a shorter video from an original one or make gifs to share with friends; it is handy when you need professional editing tools for animating and creating videos from still images.
Furthermore, you can also add music to your videos with the HitPaw Edimakor, suitable for when you need some more background melody to make the resulting video sound more professional. Some of HitPaw Edimakor's main features include;
video cut
crop and rotate
video speed-up
resize video
merge video
split video
add sound and video effects
change video background
edit videos, audios and images
more...
Below are the steps to take when you wish to cut a video using the HitPaw Edimakor;
Import your desired video file into the hitpaw video editor screen from your local files. And drag it to the timeline.

Split the unwanted part by right-clicking to choose Split.

Right-click on the unwanted part to choose Delete.

Preview the edited video to see if it fits your specification, and select the Export button to save the final video on your local storage.
Conclusion
You might fancy making certain subjects in a still image move in an animated way, and Avatarify is one of the few apps that can allow you to do it in a fun and neat manner. The above paragraphs highlight how to get the Avatarify app for your device and its alternatives - HitPaw Edimakor - should you need software with more editing controls for your videos.