Fast and Easy Ways to Show You How to Trim a Video on Snapchat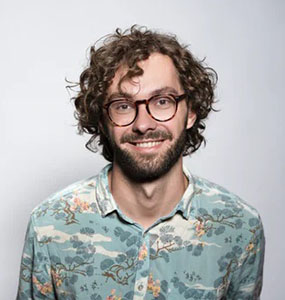 Joshua Hill
Since you are here, perhaps, you are looking for ways to solve the problem by cutting down the length of your video should be limited to 10 seconds, or the video is just too long but you would like to chop the foremost interesting part. That said, this article intends to facilitate you with the ways of how to trim a video on snapchat in easy steps and without any kind of hassle.
How to Trim a Snapchat Video
Cutting and trimming a video has never been so easier with Snapchat! Wondering how to cut a video on Snapchat? Following some simple steps, one can easily trim the recorded video and share it with everyone. Eager to know the steps, without further ado, let's get started:
Login into Snapchat account. Open Snapchat mobile application on your mobile and click on the login button and make a video using your camera but before sharing it together with your friends you'll view it.

To trim the video. Click on the three small dots a menu will crop up then select edit video option to trim a Snapchat video.

Share it with your friends. Once you've got made changes to the video length now you'll click on the arrow button given below within the right corner for proceeding purpose. Now a screen will appear showing options for my story and our story. Tap on my story option.
Save the video. After selecting my story option you'll save the copy of the video that you simply have edit. For saving select Save as Copy option. Now your video is saved.
Following the above-mentioned steps, you can easily cut and trim your video on Snapchat and earn the fame of the best videographer, you deserve it!
The Best Way to Edit Snapchat Video
Now comes the moment of truth! While you are trying to edit your video on Snapchat, you are also looking for the best option to make it more vivid and enjoyable. In that case, the best option for you is using HitPaw Video Editor, one of the most famous applications that allows its users to how to trim a saved snapchat video on the computer and eventually make a video that is worth watching a thousand times.
It has a wide range of options to offer its users, such as:
Easily cut and trim videos for Snapchat
User-friendly design and easy to navigate also use
A lot of sound, caption, subtitle, transition, filter materials and it's free.
Download and install HitPaw Video Editor.

Once you install, you will be able to cut your Snapchat video, of course, there are a lot of editing functions on the homepage, and you can also choose function of others.

You can drag and drop your Snapchat video or select your files and put them in this dotted box.

Then you finish editing your Snapchat video in no time, and export your snapchat file.



While you are using any of the HitPaw video editing tool, it is worth mentioning that you don't need any prior experience and knowledge on how to trim a video in Snapchat. Just plug and play!
FAQs about Trim the Snapchat Video
Q1. Can I Trim a Snapchat Video?
Of course, you need to open the Snapchat app on your mobile, just click on the login button and make a video to share it with your friends. Then you press the menu of three small points and choose Edit video option to trim the Snapchat video.
Q2.Why Cut and Trim Snapchat Video?
Snapchat allows you to share the short clip 60 seconds maximum. So you need to cut the video and determine the starting and end-point. Also, it is important that the attention of a normal person is 8 seconds and considering the Snapchat trend you want to trim your video. What's more, use HitPaw Video Editor to guide you on how to trim a video to make several Snapchat stories which make the most outstanding masterpiece.
Q3.Can I Trim a Snapchat Video from Memories?
First, you should swipe up to "Memories", and select the Snap you want to cut, and then trim it to the length you want. Last you can select to save the new Snap as a copy so that the original, longer video will not be affected! Then you will get your favored Snapchat video.
Conclusion
Snapchat, to date, has become one of the crucial parts of our lives, especially to the people who love to have fun and share it with others. To make a hilarious video and also edit the memories to make things vivid and enjoyable, you may need to cut and trim your snapchat video and HitPaw Video Editor is the best option to do so as it will allow you to cut your video precisely and according to your preference.