How to Crop Video with Premiere Pro: Basic and Advanced Ways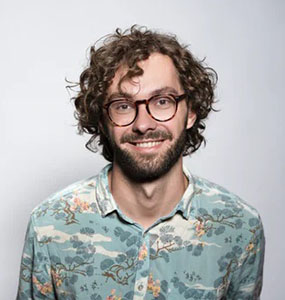 Joshua Hill
In this step-by-step guide, we are going to tell you how you can crop videos with Premiere Pro in both Basic and Advanced ways. There are many free audio and video editors available on the internet which provide video cropping, but you can't get high-resolution videos with good cinematic effects from these free editors. Premiere Pro is the best video editor in this regard by using which you can get stunning cinematic effects via a few simple steps. So, we are going to discuss step-by-step crop video premier methods in this article. We will also discuss one of the easiest ways of cropping videos other than Premiere Pro at the end of the article.
What is Adobe Premiere Pro?
Adobe Premiere Pro is a video editing software and an application developed by Adobe Inc. It is a time-line-based video editing software, considered the best video editor for video cropping. Adobe Premiere Pro is an equally good video editing software for both amateur enthusiasts and professionals. It is a paid software that can be purchased and used along with other Adobe products such as After Effects and Adobe Photoshop, etc.
How does Adobe Premiere Pro Work?
The working of Adobe Premiere Pro is similar to the other video editing software but with high quality. It imports video from any source, such as a video tap stored on the computer's hard drive, and allows you to create newly edited versions of this video which you can store back on your hard drive, disc, or any other storage medium.
Being a professional editing tool, Adobe Premiere Pro is capable of producing high-definition and high broadcast-quality videos. The interface of Adobe Premiere Pro is so easy that even a less experienced person can use it after a little practice. However, the professional packages of Adobe Premiere Pro can only be operated by professionals in television productions.
What are the Key Functions of Adobe Premiere Pro?
The major and key functions of Adobe Premiere Pro are as follows:
Import video, graphics, and audio present in a wide variety of formats.
Editing, arrangement and manipulation of these elements in a visual time-line.
Add filters, titles, and effects to the videos and other elements.
Allow the export of videos in a wide variety of formats, including DV, DVD, videotape recordings, and internet video formats.
Flexible working option in any of native camera format.
Proxy workflows for high-definition content
Different Plans and Pricing of Adobe Premiere Pro
Adobe Premiere Pro offers three plans with different pricing:
Annual Plan (Prepaid) :The annual Plan of Adobe Premiere Pro is available for 1 Year at the price of US$239.88. It is available at $19.99 per month. You can enjoy all the features of Adobe Premiere Pro at this price.
Annual Plan (Paid Monthly):Annual Plan Paid Monthly is available for US$251.88 per year and $20.99 per month.
Monthly Plan: The monthly Plan of Adobe Premiere Pro is available for US$31.49 per month.
How to Crop Videos in Adobe Premiere Pro?
There are two types of methods of cropping video by using Adobe Premiere Pro, Basic and Advanced. We will explain both types of methods here.
1.The Basic Cropping Way: Crop
The Crop effect is a special function in Adobe Premiere Pro. Videos can be cropped in high-resolution with the help of the Crop Effect. Cropping videos simply with Crop effects is considered the basic cropping way in Adobe Premiere Pro. You can get high-quality premiere pro crop video by following this method.
Following are some very easy steps through which you can crop videos efficiently in Adobe Premiere Pro:
In the first step, you will import your video files in Adobe Premiere Pro timeline. Before starting the process of cropping, make sure you have imported all the video files in which you want to edit. To import video files, you can use the drag and drop method or import them by simply clicking CTRL>Import.
After importing all your video files, you will locate the video effects panel/section. It is usually present next to your project tab. If you are unable to find it here, simply add it to your screen by accessing the project panel.
Once you are able to locate the video effect tab, simply open the crop effect by following this path, Effect>Video Effect>Transform>Crop. After locating the Crop effect, just drag it onto the video you want to crop. Now, start the process of cropping according to your requirements.
Now, as you have added the Crop Effect to your video, start cropping but don't forget to crop all sides of the video. If you are cropping a full movie to add a cinematic effect to it, cropping all sides is not necessary. In this case, you should only crop the top and bottom sides according to the dimensions of theater or cinema.
Now, as you have cropped the video, it's time to add dimensions for all four sides of the video (top, left, right, and bottom). To add dimensions, you can either use slide functions or manually add a number into the box to determine the depth of the crop. Your editing of dimensions should be according to the needs of your projects.
2.The Advanced Cropping Ways
These are advanced video cropping ways in Adobe Premiere Pro. You can get high-resolution videos by following these Adobe Premiere Pro crop video methods. After learning these methods, we are sure it will be easy for you to crop in Premiere. The Advanced Cropping Ways in Adobe Premiere Pro are as follows:
1.Split Screens
Split Screens is an advanced way of cropping in Adobe Premiere Pro. In this method, you can create a split screen by dividing the space of the screen into multiple clips. These clips can be viewed and cropped at the same time. You just have to import your multiple videos in the timeline section and start cropping and positioning them one by one. That's all.
2.The Cinematic Look
The Cinematic Look is an advanced way of cropping in Adobe Premiere Pro. You can use this way for cropping if you want to create a strong cinematic look at the bottom and top sides of the video with black bars. You can also crop multiple videos this way.
3.Vertical Video Backgrounds
Vertical Video Backgrounds is an advanced cropping way in Adobe Premiere Pro, which is specially used to crop vertical captured videos such as on a mobile phone. By using this method, you can remove black bars present on the right and left sides in such types of videos.
An Easier Way to Crop Video Than Using Premiere Pro
Adobe Premiere Pro is an advanced, professional, and somewhat difficult type of video editing tool. For this reason, we are going to introduce you to an easier way to crop video than using Premiere Pro. This way is known as HitPaw Edimakor.
What is HitPaw Edimakor?
HitPaw Edimakor is the ultimate video editing software that can also be used to create videos. You can perform different functions on your videos with the help of HitPaw Edimakor, such as cutting, cropping, rotating, speed adjustment, stop motion, converting videos to GIF, and many more. However, the most efficient function of HitPaw Toolkit is Video Cropping.
Key Features of HitPaw Edimakor.
Cut Video
Add Music
Change the video or the audio speed.
Adjust audio sound.
Crop and Rotate the video.
Simple Steps to Use HitPaw Edimakor Cropping Effect
Following are the simple steps by following which you will be able to use HitPaw Toolkit Cropping Effect:
Step 1. Download, install and launch HitPaw Edimakor.
Step 2.Import your video(s) and drag or drop it in time-line. Crop and Rotate your video according to your requirement on the top-right box.
Step 3. After finishing all the above steps, click the Export button.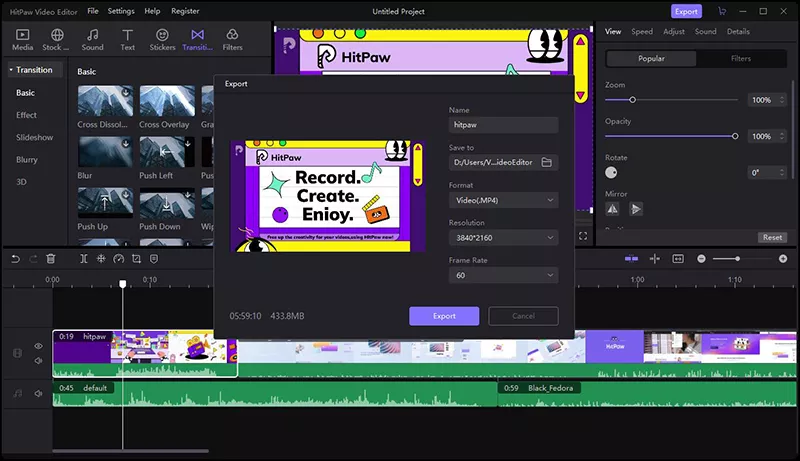 Conclusion
Although Crop Video Premiere is a good way of video cropping, we recommend the HitPaw Edimakor. It is secure, safe, easy, and far cheaper than Adobe Premiere Pro. Even a less experienced person in the field of video editing can use it very easily.