A Detailed Guide about Voice Changers Online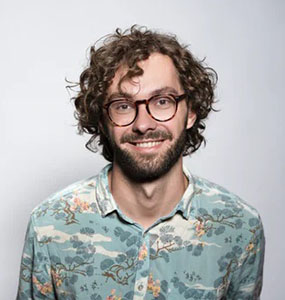 Modifying a voice recording and altering the tone of your voice may be an exciting way to have fun with your friends on social media. There is a plethora of free voice changer online software available online. Still, their range of speech filters and recording capabilities varies. Furthermore, storing and distributing the audio files you make with these free voice changer software might be more or less complicated. This post will provide you with a listing of the best free voice changers software and their features.
Part 1. 7 Best Online Voice Changers
It's not a complicated or technical procedure to add effects to voice recordings using an internet tool or produced with a digital audio workstation. The number of audio files you may submit to a voice changer online free site, the maximum length of a voice recording, and the voice effects the platform provides can all help you determine whether the free fire voice changer you're considering is the best fit for you.
1. VoiceChanger.io
This tool gets created with a single purpose in mind, as its name indicates. Voice Changer online is one of your most excellent options if you want to alter voices in a pre-recorded audio file or make a new one. A microphone and a web browser are all you need to start a new audio recording session. However, remember that the quality of the voice recording is dependent on your microphone.
Furthermore, the free Voice Changer software only enables you to upload files saved on the hard drive of the device you're using to access the web. After you've finished recording your voice, you may pick from various voice effects to make you sound like an extraterrestrial or a villain from a superhero film. You can't publish your works immediately on social media using this Voice Changer. First, you have to download a voice recording you made with this online tool and then uploaded it to your social media accounts.
2. RoboVox Voice Changer Pro
RoboVox Voice Changer Pro is a voice modulator program suggested for users who wish to experiment with robotic sounds, as the name indicates. Though there is a small price for the Android version of this app, there are lots of features to enjoy. You start by recording your voice using RoboVox Voice Changer Pro. After that, you may choose your chosen setting from the 32 selections available.
The program also includes Vocoder technology and an integrated X/Y control pad, which allows users to preview their sounds in real-time before sending them. RoboVox Voice Changer Pro allows users to modify their voices and use the results as ringtones.
3. Myvoicemod
This online application makes recording and modulating voices a painless and straightforward procedure that anybody can do in just a few clicks. You may either record a new audio file or upload an existing one, but before you begin a recent recording session, make sure your computer is equipped with a microphone.
After that, you may record the voices you want to modulate, and when you get done, choose one of the various voice effects. When you click on the Space, Fast, or Under Water effects, the recording to which you applied the product will begin playing, allowing you to evaluate the changes before downloading the voice recording you edited. There are just twelve voice effects available in Myvoicemod. You can't specify which part of the audio file you want to apply the effect to.
4. Voice Spice Recorder
You can start the voice-altering process by recording new audio or using the platform's Text-to-Speech function. Still, you can't upload a file from your PC to Voice Spice Recorder. The free real-time voice changer gives you a basic set of audio recording options, such as how loud your microphone will be if you want to use an effect like Hell Demon or Space Squirrel and whether you want to convert your voice from male to female.
After you've finished recording your voice, click the Save button to add the file's title, author, and notes. You may select whether to share your audio file on Facebook, Twitter or make a sharable link using Voice Spice Recorder. You may also utilize Voice Spice Recorder to browse through recordings made by other users on the site.
5. All-in-One Voice Changer
The vast range of voice-altering possibilities provided by this voice changer online real-time software is an unmissable feature. The software gets built on various platforms, each with its features for changing the user's voice.
Skype and All-in-One Voice Changer get along swimmingly. Other talking and streaming sites, like Yahoo and QQ International, may be integrated as well. The most significant aspect is that the program is free, making it more widely available.
6. LingoJam – Female to Male Voice Changer
LingoJam is a website where you may develop your online translation or find translators produced by other LingoJam users. The Female to Male Voice Changer online function on the site allows you to record or upload an audio clip and choose from various pitch possibilities.
You may now apply the Chipmunk or Mountain Troll preset voice effects to your audio recordings in addition to picking a low or high pitch. When you upload an audio file or complete an audio recording session, the file will appear in the Output Audio part of the screen, where you may listen to it before downloading it to your computer. You can't specify the format of the output file. Therefore any voice recordings you modify with this program will be saved as WAV files.
7. Online Tone Generator
Online Tone Generator is primarily a platform for making noise, but it also includes a tool for modulating speech. You can't record audio using this application. Therefore you'll have to utilize another internet platform or DAW to produce an audio file that you'd want to modulate.
The download procedure is too convoluted since you must first choose the Save output to downloadable file option, then play the audio file for as long as you want the output file to be, and finally click the link in the Recordings area the page. All audio files edited using the Pitch Shifter tool will get saved as MP3 files.
The Bottom Line
Changing the voices in your audio recordings is a quick and easy procedure that requires very little time and effort. The majority of voice changer online available on the Internet provide a variety of preset voice effects but lack the capabilities necessary to edit audio files created with them.