10 Best 4K Screen Recorders for PC| Comparison| Pros & Cons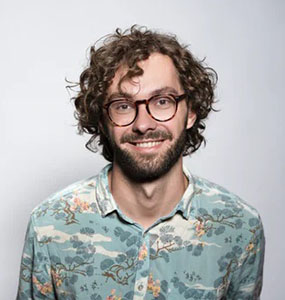 Joshua Hill
Human nature can never be satisfied. Gone are the days when even a low-quality video would make someone jump with excitement. Now everyone wants a high-resolution video, which is why the 4K screen recording is garnering fame all over. Screen recording in 4K is not only possible but also is the most sought-after activity in today's time.
Top 10 4K Screen Recorders
Finding the best 4K screen recorder is indeed a tough task in itself, with so many options available. Here are the top 10 4K screen recorders, which are gaining fame amongst quality lovers.
1. HitPaw Screen Recorder
The HitPaw Screen Recorder is surely and certainly the best 4K recorder you can opt for. Being downloaded in bulk across the globe, it offers some of the best features that no other recorder does. It offers features like zoom recording, custom resolution, recording effects as well as segment recording. However, the picture in picture recording is surely the most loved feature of this application.
Picture in Picture Recording
The Picture in Picture Recorder feature offers the user the ability to record the screen as well as the face of the creator simultaneously. Following the below-mentioned simple steps, you would be able to successfully perform the picture in picture recording:
Opt for either of the options, including screen and webcam or webcam and screen.
You can also choose screen and webcam individually as well.
A quick switch to any mode can be made at any point in time.
Change the PIP position according to the need.
Pros:
Free of cost
Efficient support system
Unlimited features and benefits
User-friendly interface
No watermark
Cons:
Limited recording duration

2. OBS Studio
Just like HitPaw, OBS studio is also a widely downloaded application, which offers efficient 4K screen recording to its users. Available to its users free of cost, it lets the user make as many changes in the recording as they want to. However, one thing that may bug the user is its toughness. Not a lot of people are able to use it easily. Hence, it is a put-off at the start. Once you understand how to make use of its interface, there will be no looking back, and you would be addicted!
Pros:
Free download
Compatible with both Mac and Windows
Built-in audio mixer
Can add images in the videos easily
Cons:
Not very user-friendly interface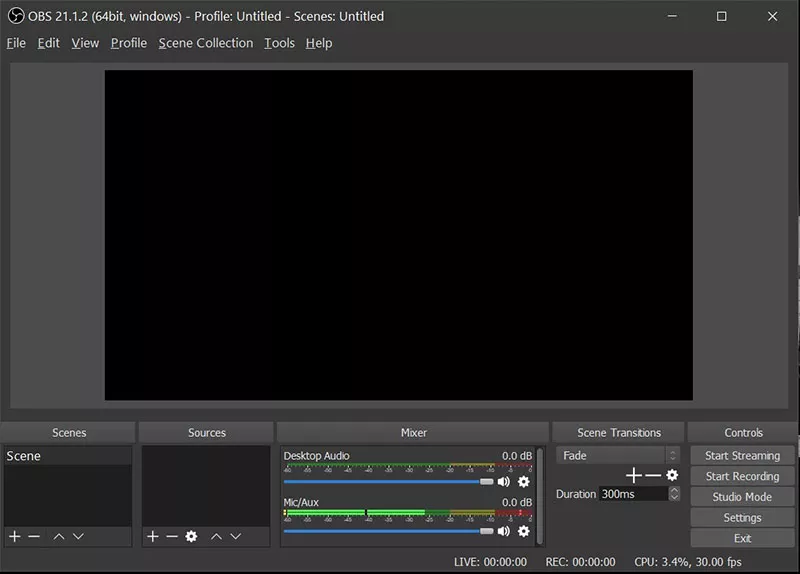 3. Icecream Screen Recorder
Used mostly to record educational videos, the Icecream Screen Recorder is quite a reliable option to choose. It offers a lot of features other applications don't come with. In the World of YouTube, it has found some fame as numerous mentors are now using this recorder to record their videos. What's even more interesting? Students tend to use the same application to record the lectures.
Pros:
Available free of cost
Can capture screen activities in high quality
Offers two tools in one; video recording and screenshot
Safe and legitimate to use
Cons:
Contains in-app purchasing feature
4. Camtasia
Camtasia records activities from the screen quite efficiently and offers a lot of features to its users. However, to be pro at it, you really require some amount of practice and working on it.
Pros:
Offers pre-created templates
Doesn't require extensive editing
Offers quick trims
Built-in music library
Can record video calls
Cons:
Using it requires lots of practice
5. Snagit
Another great option available to capture screen videos is Snagit. It is quite easy to use and offers a great many features. However, you will have to pay in order to get your hands on all its features. Once you have them, your recording will be top-notch.
Pros:
Advanced editing features
Provides many options in video file format
Records Skype call video and audio
Works well on both Mac and Windows
Cons:
6. QuickTime
The QuickTime application, as the name specifies, has the ability to record 4K screens in the quickest possible time. With the amazing graphics and quick recordings, your life gets easier and more interesting. Here is to recording hundreds of more amazing videos!
Pros:
Free download
Graphics are top-notch
Task Scheduler automation feature saves your time and effort
Easy upload on social media
Highly professional outlook and results
Cons: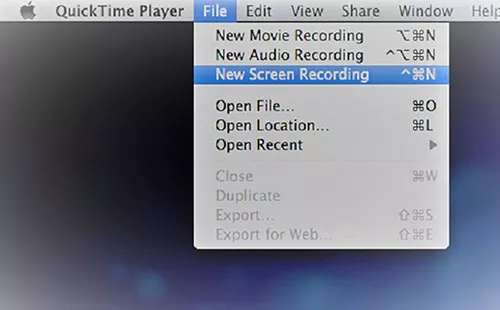 7. Action
Created specifically for Windows users, the action screen recorder works amazingly well when it comes to capturing the highest quality 4K videos. What are you waiting for? Download this application and get into action!
Pros:
Can capture live games with the highest precision
Let the user change or cut the background while recording
In-built feature of various templates
Can make the video appear slow-motion while capturing it
Offers many options in terms of resolution
Cons:
Doesn't work on Mac
Requires the user to pay for it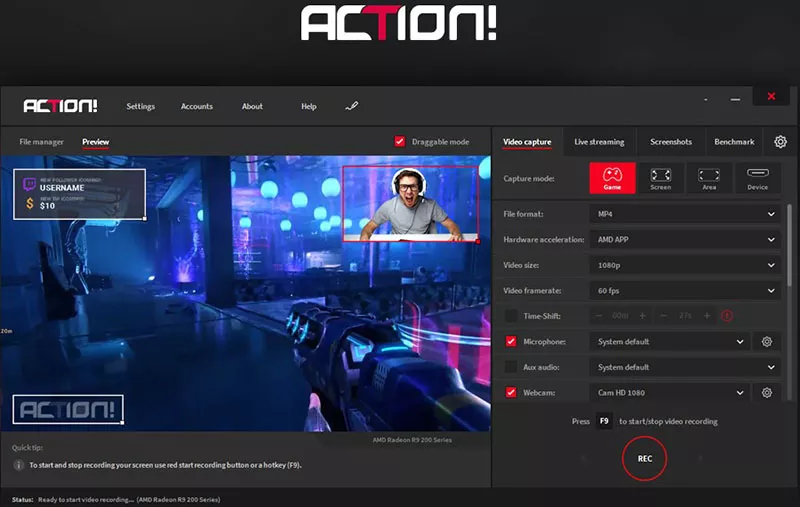 8. Dxtory
Just like Action, Dxtory also works only for Windows users. It works for both OpenGL and Direct X applications. It also comes with free scaling and arbitrary visibility support. Due to its lightweight, it loads and works at an amazing speed. Additionally, it comes with many benefits of its own.
Pros:
Multiple audios can be recorded at one point in time
Captures supreme quality videos
Offers varied frame options to the users
Advanced editing options
The 'lossless' feature sets it apart from others
Doesn't burden the computer
Cons: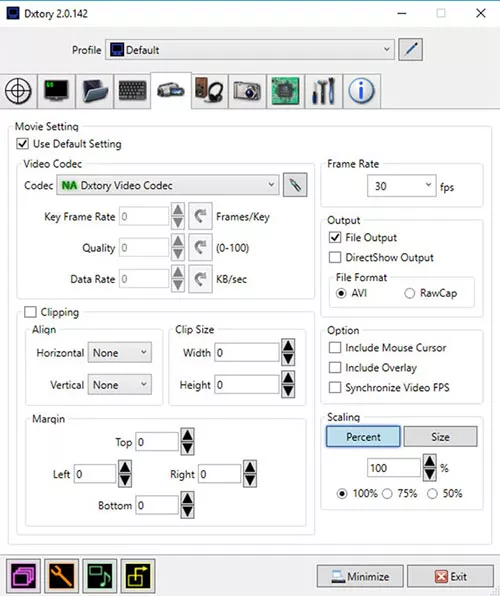 9. Screen grabber
This amazing desktop screen recording app offers you the capability to capture anything to everything on the screen, from personal one to business use. Instructional tutorials, gameplay, web videos, meetings, webinars, and pretty much everything your computer can play. This premium application is loved by all for its high-quality results and amazing features:
Pros:
Can offer 60 fps quality to the recorded video
Available free of cost
Let the user create class-apart presentations
Amazing for personal as well as for the business usage
Can record sounds from a variety of sources
Numerous inbuilt editing and sharing options
Cons:
Not a friendly user interface
10. Bandicam
Bandicam is that one application that doesn't burden the computer it is running on. However, it works only for Windows and not for Mac. Its high compression ratio makes it a most delighted choice for the users because it creates low space carrying videos while keeping the same optimal quality.
Pros:
Extremely lightweight and burden-free
A closed source capture application
Can capture/record only certain specific areas of the computer/video
Licensing makes it a safe option to opt for
Cons:
Not free of cost
Doesn't work on Mac
Comes with a watermark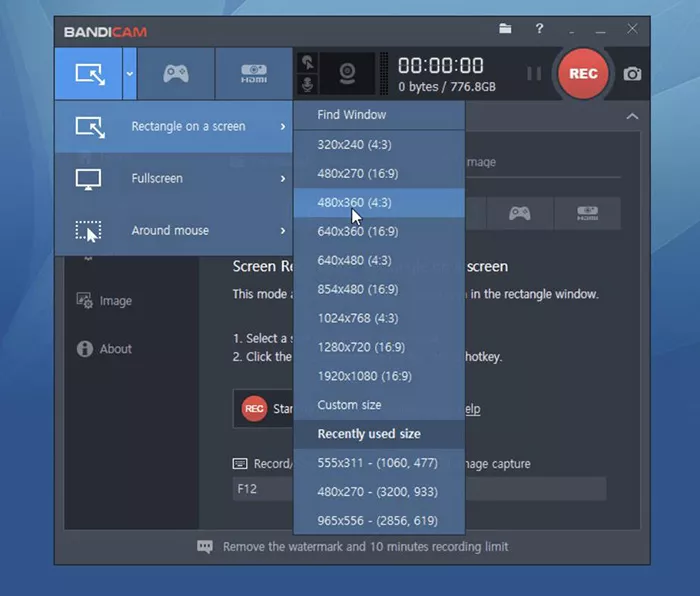 Which Is The Best 4K Screen Recorder?
After comparing all the screen recorders reviewed above, it is sure to say that the clean winner is the HitPaw Screen Recorder. A lot of features that it possesses set it apart from others and give it the criteria of being the best. These include being free of cost, picture in picture recording, easy user interface, and high-quality end results.
Conclusion
As the World is moving towards advancements, one needs to upgrade oneself as well. If you are still unaware of the amazing features that the 4K screen recorders come up with, it is high time you are aware yourself of them. However, if you are already enlightened, get your hands on the HitPaw 4K Screen Recorder and make your screen recording process easier and convenient.