Wondering How to Record Speedpaints? Follow the Step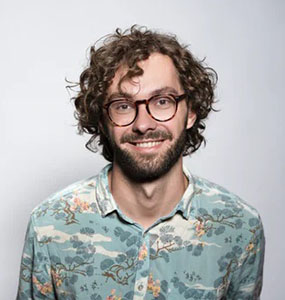 Joshua Hill
Today, it is difficult for you to calm down and finish a painting when electronic products are filled everywhere, so there is speedpaint. And the media is used to quickly complete the painting. Of course, this painting method is more suitable for novice painters who are just getting started. The important thing is that you can record while painting, and you can check how to record speedpaints before painting later to make up for the previous deficiencies.
Part 1. What is the Speedpaints
Speed painting is a drawing/painting technique that is exactly what their name implies-creating art quickly. The artist gives himself a limited time to complete a job, and the working time ranges from a few minutes to a few hours. Speed painting may be a great way to find out drawing skills, and it is also a superb way for beginners to learn how to record speedpaints on clip studio paint. You can use our HitPaw tool to create your own Speedpaint drawing in minutes.
Speed painting is especially common among digital media artists, because digital painting mediums leave a piece to bypass drying times of traditional media. Digital media artists mainly use speedpaint to practice fast and effective work. Speed painting techniques are also frequently utilized in concept art, particularly in the early stages of production when the polish of a private image matters less than a clear basic presentation of the many candidate concepts for consideration.
Part 2. How to Record Speedpaints on Windows
To record your artwork, you will need a screen capture software. Here to provide you with the best screen recording tool. If you're a Windows user, you can use HitPaw Screen Recorder which is one of the best recorders for your digitally painting.
Key features:
Record streaming video from various platforms
Easy to use, built-in hotkeys
Customize PIP Position/Size
Record green screen Webcam easily
Easy importing of media from the computer
Capture the entire screen or the region you select
Add special color effects
Support Hardware Acceleration
Drawing while recording screen
Download and install HitPaw Screen Recorder on your desktop.

First, Click the Record Screen. Then you can choose settings, as task, effect and file. You can use hotkey to control the recording.

Select the area or move your mouse to record speed paints. Also, a note will pop up on the interface.

Click the Start icon, you can record speed paints, and you can also hit the pause/continue icon to take notes when the recording is processing.

Choose the Draw to take notes, press pen, highlight and arrow to adjust size and color which makes your important content obvious.

Trim and save the recording. Just press the stop button, HitPaw will automatically saves your files, and you can edit the video. Then save it in your folder.
Part 3. How to Record Speedpaints with Mac
If you're using an Apple computer (that is: a Mac or a Macbook), your computer came with a little program preinstalled called QuickTime. So you can save time to download other software, and here are tutorials to how to record speedpaints with QuickTime in Mac.
Pros:
Default app on Mac without installation requirement
Simple to use with a clear layout
Record speedpaints and more screen easily
Open QuickTime. Use the shortcut keys: command + spacebar.

QuickTime will open and appear at the top of the screen and then hit the New Screen Recording.

Select the area to record the speedpaints. Click the Record to start the drawing.
Press the stop button to complete the painting and you can export and save it on your computer.
Note: You should grant the app those permissions if you don't open the QuickTime which will start to record.
Part 4. How to Record a Speedpaint with OBS
There's free and open software for recording painting: OBS Studio also is called Open Broadcaster Software or OBS. OBS available for Windows, macOS, and Linux distributions. Therefore, you can use it easily and handy whether operating system.
Features:
It has a user interface
Recording with free and useful
Supported all streaming websites
Available in 50+ languages
Apply to videos, internal and external audios
The following step to learn you how to record speedpaints with OBS:
Open the OBS Studio website.
Click on the plus "+" icon under the Scenes, then choose the Display Capture tape.

Find the Create New button and press the Start Recording go to the recording speedpaints.
Frequently Asked Questions
Q1. How do I record my screen with OBS studio?
You should open OBS web, and start a new file. Then select the Display Capture mode to choose you want. And you can click the Start Recording to record your screen. Also you can choose settings to change the format, encoder and frames.
Q2. How fast is Speedpaint?
If you are a professional painter to paint some high-quality pictures, it will take a long time, a few days or longer. Of course, if you publish to the platform just for fun to bring Internet traffic, you will need to spend about ten minutes to complete a picture.
Conclusion
This article tells you what the speedpaint, three ways to teach you how to record speedpaints. Maybe the best and easy tool is HitPaw Screen Recorder. The painting process of ten minutes is most suitable for you who don't have time. You can also read the previous painting records at any time. When painting again, you can carefully make up for your shortcomings, the painting skills and pictures more and more proficient high-quality.