Top 6 Screen Recorders with Audio and Facecam for Computers & Smartphones
Screen recorders have given a new life to videography. From YouTube tutorials to gaming challenges and educational lectures to skill teaching, every part of the digital world is, by one way or the other, attached to screen recorders.
Many people search for a screen recorder with audio and facecam, and we have handpicked a few of the top-notch screen recorders, considering the needs of the vast majority of users. Without further ado, let's unveil them.
Part 1. Best Screen Recorders with Audio and Facecam (For Windows or Mac Users)
#1 HitPaw Screen Recorder with Audio and Facecam (Windows & Mac Supported)
HitPaw Screen Recorder provides four different recording modes: Record Screen, Record Game, Record Lecture, and Record Device. The special feature of this tool is that you can record screen with audio and facecam or camera at the same time.
Why it is the best:
Catures Facecam while recording the screen with internal audio.
Recording videos with high quality.
Computer based, compatible with popular Windows and Mac OS, including Windows 10/8/7, MacOS 10.13 and later.
Offers you the option of recording iPhone/iPad screen with Facecam.
Allows you edit the video after recording.
Allows you to livestream games and online courses on YouTube, TikTok, Twitch, etc.
Here's how you can use HitPaw to record screen with Facecam and audio:
The initial step is to download this amazing application and install it on your PC.

From the Record tab, click the Device option and choose Webcam option from the given list. Then select the area to be recorded by long-pressing the mouse and dragging it to the other desired corner.

Check the little microphone icon beside the monitor, don't forget to enable it so that you can record with audio.

Click on the Start button to record; once started, this button will serve the purpose of stopping the video. A little camera icon will help you to take a picture anywhere during the recording.

When you are done with recording, simply press the stop button, and the software will automatically enter the editing mode where you can edit or trim your video and then export it to an external directory.
#2 Screen Recorder with Facecam and Audio: Bandicam (Only Windows Supported)
Bandicam is a perfect screen recorder with facecam and audio for laptop. It captures everything on your screen or on the selected area of the screen. Once recorded, it compresses videos to save as much space as possible while preserving the same high-quality videos.
It can even capture games that use the latest graphic technologies like Vulkan, OpenGL, and even Direct X. It comes with an amazing feature of real-time drawings and an overlay webcam. Even it can capture the muse effects while facilitating you with schedule recording at a particular instant of time.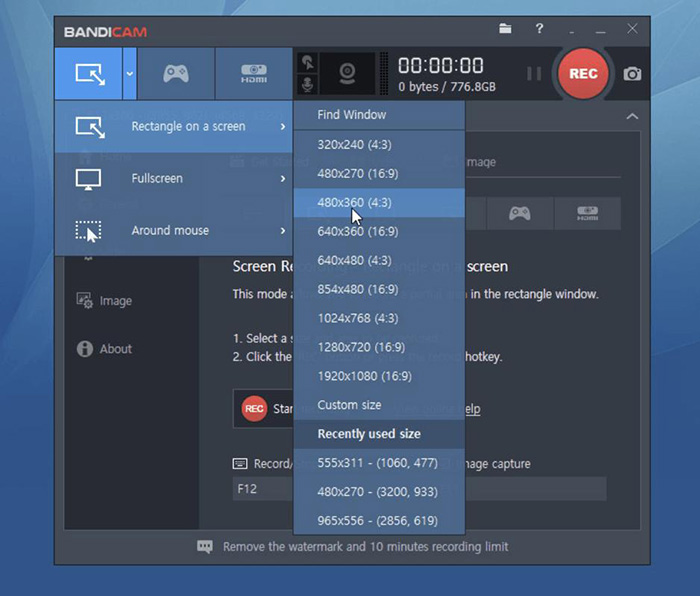 Though as powerful as Bandicam is, some bugs can happen when recording screen with Facecam and audio by using it.
Bugs reported by Bandicam users:
The recorded video has artifacts and blurry.
The video is cut off.
Clips get extremely laggy sometimes.
#3 Free Screen Recorder with Audio and Facecam: Veed.io (Windows & Mac Supported)
If you are looking for a free screen recorder with audio and facecam, then Veed is your answer. Veed is a freely available online recorder that comes with a lot of functionalities without charging you a penny. You can either choose for audio, screen, webcam, or all of them at once. Unlike many other options that only work on either Mac or Windows, Veed ensures its dual compatibility. Above all, its chrome extension has been recently launched, so it's just a click and play option.
As we all know, free means prorblems sometimes. We concluded several cons of Veed.io by gathering the complaints from its users:
Cons of Veed.io
Upload file size limitation, up to 250MB.
With watermarks in the exported videos if you use the free version.
Can not customize the recording area, which means you have to record the full screen on your computer every time.
Part 2. Screen Recorder with Audio and Facecam (for Smartphone Users)
#1 Screen Recorder HD
For those who are looking for a screen recorder with webcam and audio for mobile, screen recorder HD is the optimal choice. It can capture screens, video games, and graphics with multiple apps support. Additionally, you can also record yourself with the facecam and while getting a clear voice quality via microphone. In short, this application is a complete package for both android and iPhone users.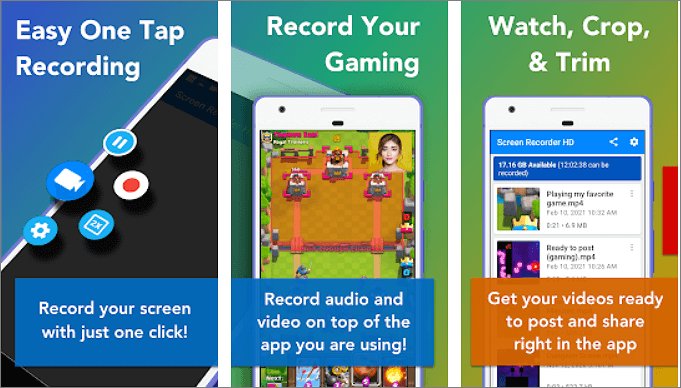 Some reviews by its users:
Bro... this app didn't even record the vid...it used recording started but it doesn't even record... DONT DOWNLOAD THIS APP. IT SUCKS!
It won't record my roblox like I tap record then when its recording I leave the app to go in roblox and then it doesn't record anything.
#2 Record It Screen Recorder with Audio and Webcam
'Record it' is another amazing application offering dual compatibility for both android and iPhone users. This application offers a very interactive and easy-to-use interface. You can turn on faceman and audio recording along with a screen recorder. There's one thing that can disturb apple lovers that it offers functionality for 12.0 or higher versions of IOS.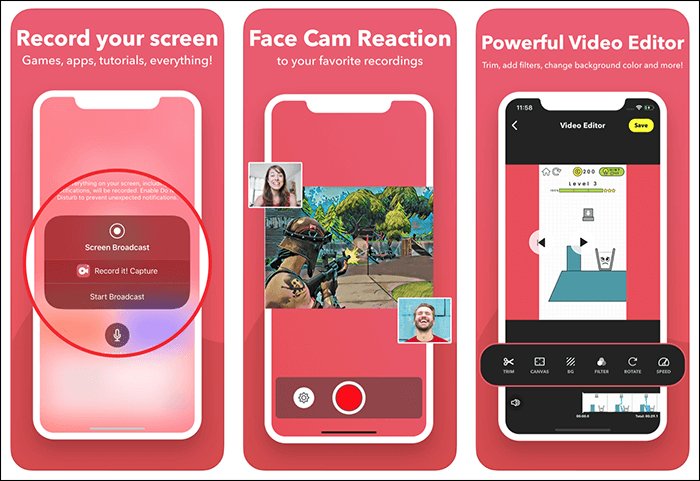 The existing problems of it:
Lost sound after uploading videos with the paid pro version.
Audio is behind.
#3 AZ Screen Recorder with Audio and Camera
For android users, the AZ screen recorder is an all-rounder. It can perform pretty much every functionality that the above-mentioned applications are offering. In addition to this, it can record 1080p videos with 60 frame rates means the gaming experience would be loving. But the iOS version does not offer the video edit function.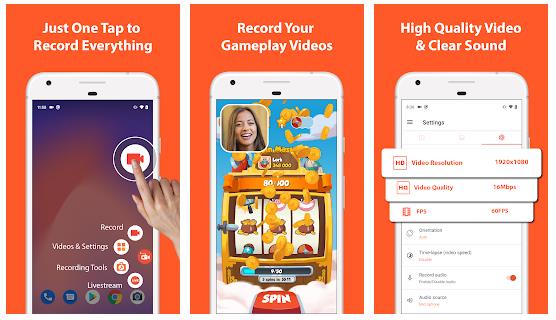 Tips
Tips
HitPaw Screen Recorder can also record the screen of smartphones with audio and webcam. You can choose the "Device" option under the Record tab to start.
Conclusion
We all know screen recorders are an important part of the digital world for most users. So, it's always preferable to choose the option which offers extreme level functionality with an easier interface. Considering all these indicators, one can clearly say that the HitPaw Screen Recorder is lightweight and extremely easy to use. So if you are looking for the best screen recorder with audio and facecam, then Hiptaw is most appropriate for your required usage!