YouTube vs. TikTok Live Stream: Which Is Better for Streamers and Viewers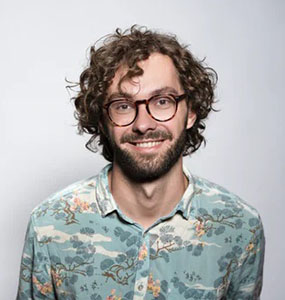 Live stream TikTok vs YouTube are two of the most utilized and popular video hosting websites. These platforms are in fight against each other all the time to get most of the users' attention. If you are mulling over as to which service should you use to reach your followers and subscribers, then this is the right place for you to land. Today, we will talk about these services and compare the two free Live stream TikTok vs YouTube. This will help you get a detailed idea about both the platforms. Read below to know more.
Part 1. YouTube vs. TikTok Live Stream: Type of Platform
In this battle of YouTube vs TikTok Live stream, let us have a look at some info at these platforms.
YouTube Live stream:
YouTube is an online video-hosting website run by Google. With more than 2 billion users monthly, YouTube stands as the second most visited platform all over the globe. YouTube permits businesses, creators, and users to upload video content and share them with others all over the world. In the last few years, the website has dominated the market and experienced development due to many reasons. With the launch of YouTube Music, TV, and a series of other functions, it is obvious that YouTube is here to rule the hearts of users. Apart from its core features, the platform carries on to grow into other industries and provide extra options for users. In general, you get a more comprehensive entertainment experience while using this platform.
TikTok Live stream:
Speaking of TikTok in this YouTube vs TikTok Live stream free battle, it is a social networking and short-form video-hosting service launched in 2017 by ByteDance. The website, earlier dubbed as Musical.ly, houses a wide series of small-sized videos ranging from three minutes to 15 seconds. Initially, Musical.ly made its entry as a lip sync and music app for creating entertaining and funny videos. Currently, it provides a wider range of sound effects and songs, and video-sharing functions. Even though TikTok is majorly used to make more passive content, businesses use it to create brand awareness. The website shows businesses a wealth of new chances to engage their audience and boast their brand.
Part 2. YouTube vs. TikTok Live Stream: Requirements
In this TikTok vs YouTube Live stream free debate, it is time for use to have a look at the requirements that users must fulfill to live stream on the platforms.
TikTok Live stream Requirements:
To use Live Stream on TikTok, users must fulfill two major needs. The first, and the foremost requirement, is that users must be minimum 16 years of age to use the feature. This is verified from your birthdate when you create your profile on TikTok. Next, users will need to have minimum 1,000 followers to use the Live Streaming features.
YouTube Live stream Requirements:
As far as things are concerned for YouTube in this YouTube vs TikTok Live stream reddit debate, requirements are somewhat similar. Users must have a verified account on YouTube for Live Streaming. Also, users need to have 1,000 subscribers to activate the Live Streaming feature.
Part 3. YouTube vs. TikTok Live Stream: Range of Content
In this TikTok vs YouTube battle, when it comes to content, TikTok supports unserious, fun, and trendy types of content such as dance, musicals, humorous videos, sports, and lip-sync challenges. On the other hand, YouTube has a standard position in the YT vs TikTok debate since it has a rich mixture of different types of content varying from social to business to casual to serious.
Part 4. Go Live on YouTube or TikTok, It's Up to You
In this YouTube vs Tik Tok battle, the actual question remains which platform to opt for. YouTube caters wider audiences with different interests from sports, news, entertainment, fashion, and education, among others. By using this platform for your business, you are sure to get in touch with more viewers. Businesses can get in touch with niche-specific users on the basis of who they are, the type of content they love, and what interests them. The Find My Audience feature provides a deeper knowledge of your prospects such as their purchase behaviors, interest, habits, and more. You can use these valuable insights to get better results.
On the other hand, apart from uploading videos to channels, TikTok is also a good method for marketing. Since the platform lives on fast interactions in a simple-going environment, users can reach an audience that is excited to connect with them. How many users does TikTok have? Well, with more than a billion users from 150 markets, users can get in touch with a wide community of viewers easily.
Part 5. Get the Best Live Streaming Tool to Go live on YouTube or TikTok Like a Pro
If you are looking for the best live streaming tool, irrespective of the fact that you are using TikTok or YouTube, then we have an ideal candidate for you. Yes! We are talking about HitPaw Screen Recorder. This recorder provides professional-level live streams with different sources and elements. Below are the steps that needs to be followed to use this tool.
Step 01Download and install the tool. On the main UI, click on Live and select Live Streaming.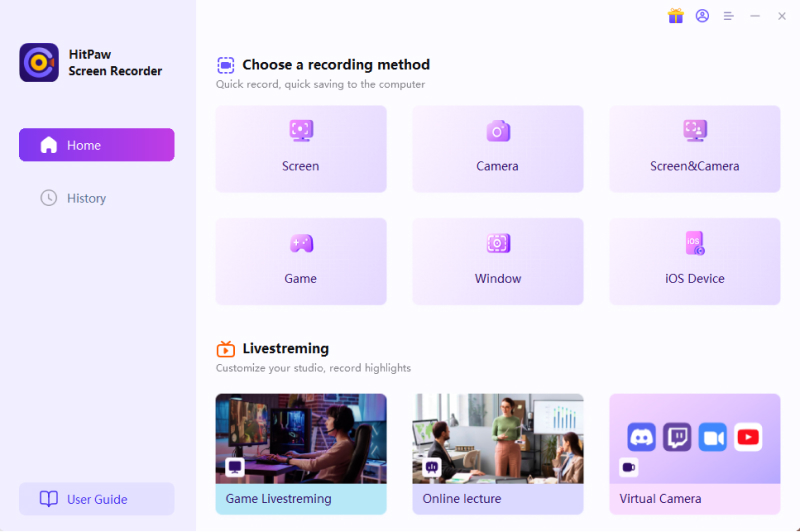 Step 02Click Add Source option add to Screen, Game, Webcam, Window, Texts, or Images as per your needs.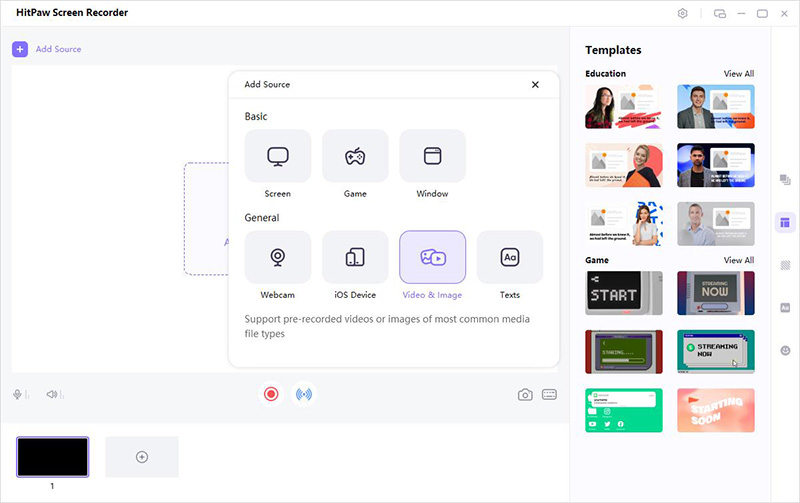 Step 03The tool also offers different templates to use. Users can click Templates and choose required to make live stream more attractive.
Step 04Next, open the live streaming platform and select HitPaw Virtual Camera option below the camera list.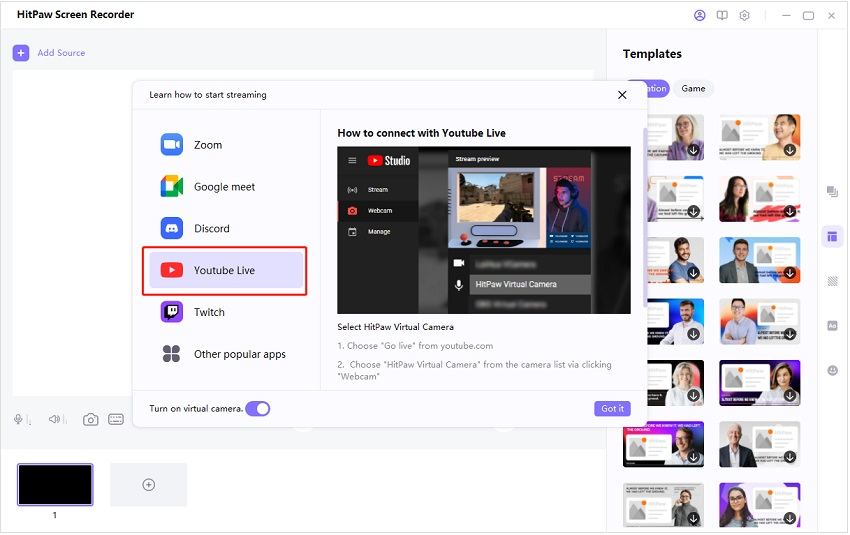 Conclusion
In a nutshell, we just had a detailed look at look at Live stream TikTok vs YouTube debate. Both the platforms are different in their own way and offers different benefits. Also, if you are looking for live streaming tool while using these platforms, then HitPaw Screen Recorder is the best option.