How to Watch SNL Live on YouTube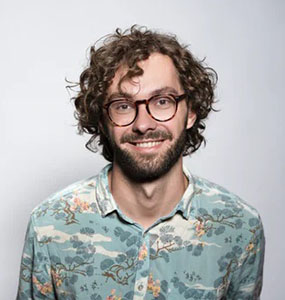 Are you an SNL fan hoping to get a suitable answer to the question of where to watch SNL? Perhaps, you're looking for effective ways to stream your favorite SNL episodes without any hassle? If that is so, then you're in the right place because we've got just what you need!
SNL or Saturday Night Live has proved to be one of the most popular American TV Show with millions of fans all across the globe. The show mixes just the right proportions of humor with drama to keep the viewers hooked without the loss of interest at any point. With the show's audience growing year by year, there also arises a need to discover new and convenient solutions to how to watch Saturday Night Live.
With this article, we hope to acknowledge you about the most convenient and effective methods to stream SNL without having to encounter any difficulty during the process.
Part 1. What is Saturday Night Live?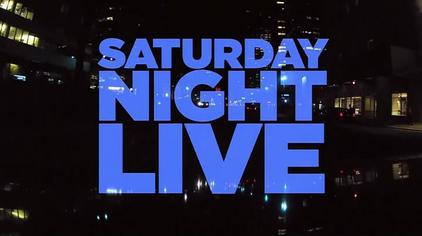 Since you're looking for a suitable answer to where to watch SNL live, it's safe to assume that you're already aware of what SNL is; however, even if you're not, we'll help you catch up in no time! For starters, Saturday Night Live (SNL) is basically an American late-night live television sketch comedy that draws huge audiences from all across the globe each year. The show was originally created by Lorne Michaels and developed by Dick Ebersol. The show premiered with the host George Carlin on October 11, 1975, under the title NBC's Saturday Night Live.
Ever since its premiere, it has grown in popularity gradually, but certainly. The latest addition to the show was Season 46 which premiered on October 3, 2020. The SNL fanbase is bigger than ever and fans have started to wonder how to watch SNL live without much effort. That is exactly what we're here to talk about! We'll acknowledge you about the most effective and efficient ways to stream SNL Season 46 with ease and in the comfort of your home.
Part 2. Saturday Night Live Launches YouTube Channel
If you're here for the purpose of SNL live stream YouTube, then you'll be glad to know that SNL has its own YouTube channel that allows fans to enjoy the show for absolutely free. This ad-free YouTube channel serves the main purpose of driving traffic toward the television show. The SNL YouTube channel consists of thousands of clips from the vast history of the show and entertains viewers with an affordable and convenient way of enjoying the show.
While the SNL YouTube channel provides a convenient solution for how to watch SNL live, it is important to note that there are some restrictions associated with using this method of watching Saturday Night Live. The SNL YouTube channel only uploads short clips from episodes and doesn't allow viewers to stream complete episodes. If an individual only wishes to view certain highlights of SNL episodes, then YouTube is a highly recommended option; however, others that intend to stream complete episodes might prefer other alternative methods of streaming SNL live.
Part 3. SNL Live Stream on YouTube TV
If you want to know where to watch SNL officially, then you must be aware of YouTube TV. YouTube TV is a streaming service that allows users to stream local television channels, including NBC, ESPN, ESPN2, FS1, FS2, NBA TV, and more! Additionally, YouTube TV also provides a list of channels to keep the children occupied as well, such as Nickelodeon and Cartoon Network.
For a monthly subscription of $64.99, users get to watch Saturday Night Live through streaming the NBC television channel on YouTube TV. The service is highly accessible to anyone all around the globe and is certainly worth a try!

Part 4. Other Options to Stream SNL Live Online
Various other streaming tools and sites can help you answer the question of how to watch Saturday Night Live. These tools will be discussed thoroughly along with the features that they provide the users in order for you to effectively compare them and conclude with whichever one works or sounds best for you.
1. SNL on Hulu with Live TV
When talking about streaming live TV, Hulu comes to me as it is unarguably one of the best ways to stream live television with ease. Hulu's massive library of on-demand content is what places this tool at the top of the list of the best streaming platforms for users. Hulu Live TV allows you to stream Movies, TV Shows, and various Hulu original content.
Hulu Live TV allows users to stream some of the most popular TV channels, including NBC, ESPN, Cartoon Network, FX, and more! Hulu answers the question of where to watch SNL live in the best way possible by providing an effective and user-friendly way of live streaming the show. The Hulu Live TV service can be purchased at $64.99 per month.
2. SNL on Sling TV
If you're looking for a cost-effective and streamlined solution to how to watch SNL live, be sure to check out Sling TV for this purpose. Sling TV provides two separate streaming packages; Sling Orange and Sling Blue, both of which can be purchased at a rate of $35 per month. A third package Sling Orange + Blue can be purchased at a discounted rate of $50 per month.
The Sling Blue package allows users to stream 40 different channels, including favorites like FS1 and NBCSN. On the other hand, the Sling Orange package consists of some of the most popular channels, including Disney Channel and ESPN. If you want to stream SNL through the NBC television channel, then the Sling Blue or Sling Orange + Blue packages are recommended for you.
3. SNL on FuboTV
FuboTV was initiated as a streaming service specifically targeting sports fans from all across the globe; however, over the years, it has developed into a more generic TV streaming platform, offering countless entertainment and news channels alongside its primary service of streaming sports channels.
The price of FuboTV begins at $32.99 per month and is a highly recommended option for viewers that are looking for SNL live stream free. You can further upgrade your subscription package to Pro or Elite to get access to additional features and services that FuboTV has to offer.
4. Peacock
Peacock offers an effective alternative to YouTube SNL live that is highly accessible to individuals anywhere inside the United States. Unlike other alternative ways of streaming SNL Live, Peacock allows viewers to also watch old episodes of SNL, while also offering streaming services to watch SNL Live.
Using this service, viewers can stream all 46 seasons of SNL anywhere and anytime. Currently, this service is only available for US residents and is expected to expand to other regions soon.
Part 5. Record Saturday Night Live Locally
Now that you know where to watch SNL live, you might feel the need to record your favorite SNL episodes to store them offline on your device and rewatch them anytime and anywhere. This is also necessary if you wish to share your favorite SNL episodes with your friends and family. For the purpose of recording SNL locally, you are highly recommended to utilize third-party screen recording software that provides the required functions.
The HitPaw Screen Recorder is a remarkable screen recording tool that is primarily famous for the huge variety of features that it entertains users with. This tool allows you to record your screen, webcam, or both with the help of its Picture in Picture feature. Other popular features of this software include Segment Recording, 4K Recording, Capture Mouse and Keyboard, GPU Acceleration, Scheduled Recording, and more! Furthermore, the HitPaw Screen Recording is extremely user-friendly to ensure that users experience no difficulty while trying to record their screen using this tool.
If we've managed to capture your interest until now, then be sure to take a look at the guide below to understand how to watch Saturday Night Live and record it locally using the HitPaw Screen Recorder.
Step 01 Download and install HitPaw Screen Recorder on your computer.
Step 02 After installation, launch the software and select "Screen" from the home page.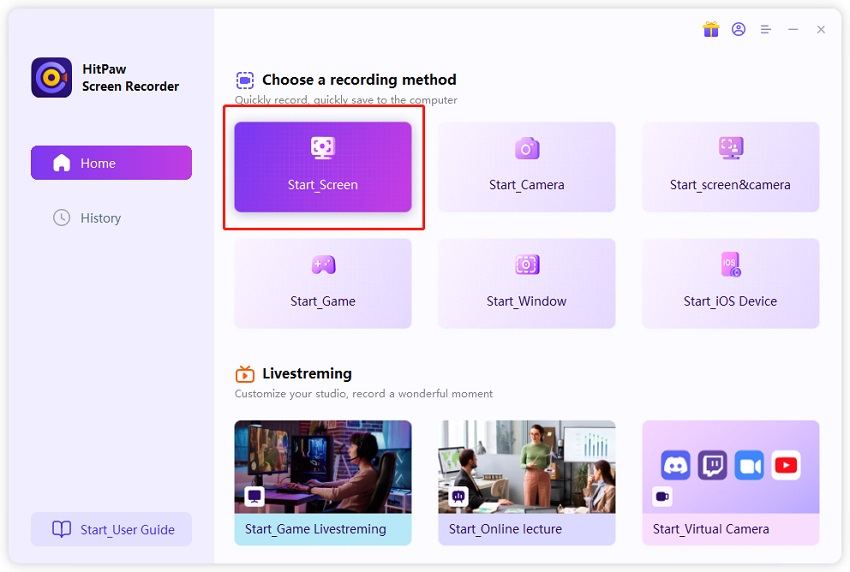 Step 03 Next, you need to select the area of the screen that you need to record. Tap once to select the entire screen or hold and drag to define a specific region of the screen.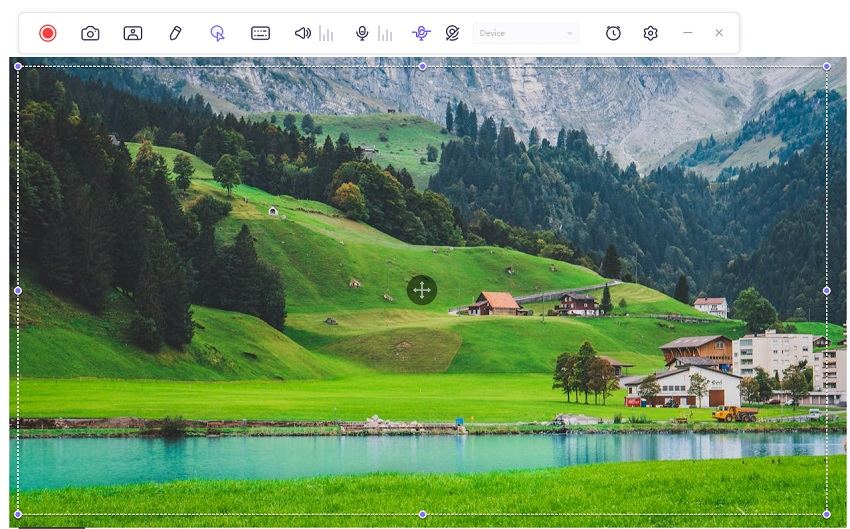 Step 04 Select the "Settings" option from the toolbar to modify the recording settings according to your needs and preferences.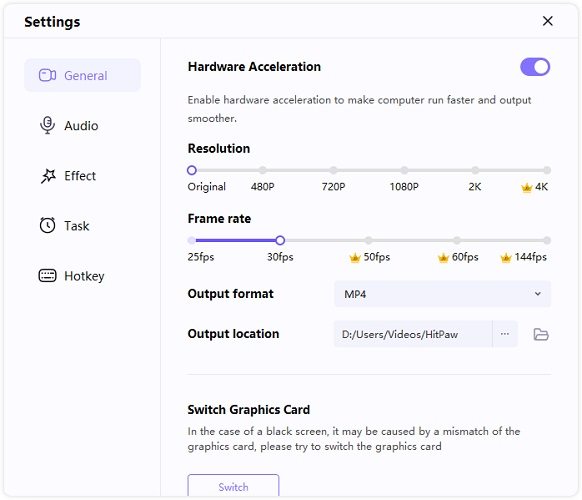 Step 05 Tap on the record button to begin recording your screen. Afterward, go to the SNL stream and continue watching the show.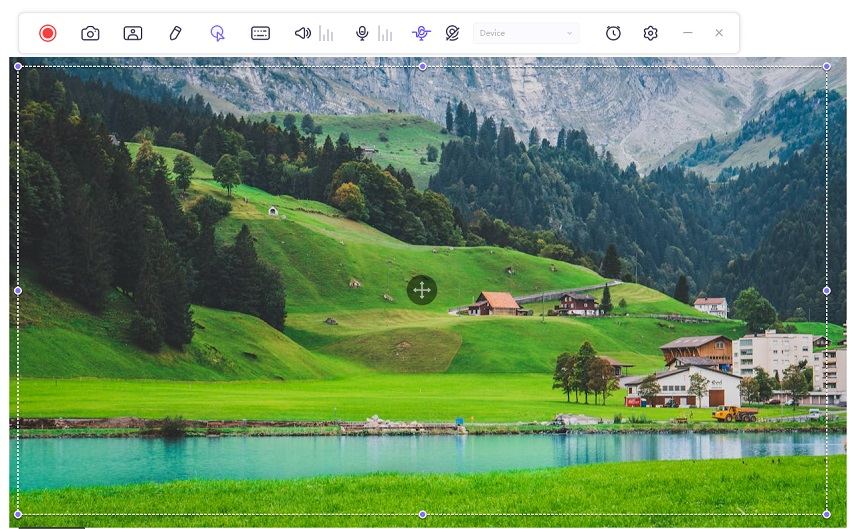 Step 06 Once your episode has ended, tap the end button to stop recording. From the next interface, you can trim your video to remove any unnecessary portions. Lastly, hit "Export" and select "Open Output Folder" to check out your recording.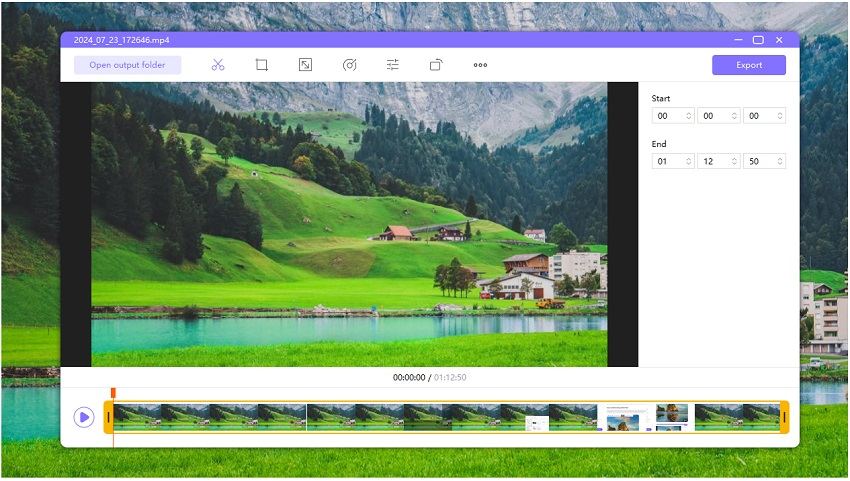 The Bottom Line
Just like that, you can stream and record your favorite SNL episodes live and without any struggle. If you're an SNL fan, then it's essential for you to be aware of the different solutions of how to watch SNL live so you can choose the most effective and suitable one that fits your needs. Recording your favorite SNL videos is a great way of storing them offline and rewatching them whenever you want to. HitPaw Screen Recorder is capable of recording screen with original quality and it also can be used as a streaming tool to go live on Facebook, YouTube, Twitch, etc.