How to Take Screenshots on Motorola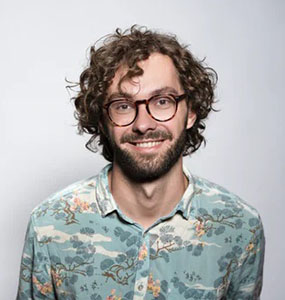 Motorola was the first mobile phone manufacturer, releasing its first portable phone in 1973. Without a question, Motorola as a cell phone brand has an incredible legacy, and it continues to manufacture fantastic smartphones to this day, such as the Motorola Razor 5G, Moto G Power, and Motorola edge+.
The most crucial thing, however, is that you must be familiar with Motorola features in order to use it effectively. In this article, we will help you learn about multiple ways to take Motorola screenshot. Apart from that, we are also going to share an all in one software product 'HitPaw' with you that will be your forever companion to take screenshots on your PC.
Part 1. How to Screenshot on Motorola
There is no denying the fact that having a smartphone with Motorola brand name on it is amazing but do you know how to use its various functions including how to take a screenshot on a Motorola. In this part, we will help you learn four different yet easy ways that you can use to take screenshot on Motorola.
1. Use your phone's buttons
This first method is very easy. You just need to press the buttons of your Motorola in a certain way. It involves a single step process. You just have to press the volume down and power button on the sides of your Motorola phone at the same time for 3 to 4 seconds and its done; you have taken the Motorola screenshot successfully.
2. Use a gesture
Here is another way to snag the screen content. Only thing is that you must enable it before you start using this method. But it's really simple. Here is how to take a screenshot on a Motorola using the gesture method.
1

First of all go to the ' Gesture' menu from the moto app. Here you will find ' Three finger screenshot' option. Enable this option.

2

Now, simply swipe down three fingers on the Motorola screen with the content you want to snag, in the downward direction to take the screenshot successfully.
3. Capture long screenshots
Now, you know how to screenshot on a Motorola but still, this particular way is going to help you at times when you will need to capture long screenshots. Below is the step by step process to use this method:
1

Take a normal screenshot using any of the above two methods.

2

As the screenshot dialog box appears, tap on the 'double down arrow' option.

3

Now, your Motorola will slowly start to scroll down taking long screenshot, press 'stop' icon to complete the screenshot where you want
4. Use a voice assistant
Your Motorola smartphone also has a google voice assistant feature and you can use this to take a screenshot on your Motorola.
Just say " hi google " on the content where you want to take screen shot and then say' take screenshot'. And the Google Assistant will take the screen shot for you on your voice command.
Part 2. How to Take a Screenshot on Motorola Using Third Party Apps
While the ways given in part 1 successfully answer the question of how to take a screenshot on a Motorola, however, there are still many instances where normal ways wont work and you would need a third party software. There are several screenshot apps available that you can download and use to take a screenshot on your Motorola.
Here is a list of a few such third party app:
Touchshot
AZ Screen Recorder
Screenshot Touch
Screen Master
Part 3. The Best Way to Screenshot on PC
Now, you must have learned all the different ways to quench your thirst for questions such as how to take screenshots on Motorola. But, what if you are using your laptop or PC for some official, and academic work and you feel the need to snag screen content? Just like we had the solution for your Motorola screenshot question, we have an ultimate product for you that will help you take screenshots on your PC.
HitPaw Screen Recorder is a complete tool with unbeatable, and high-quality features. HitPaw software utility is extremely easy to use and serves its purpose 100 % of the time.
Not only you can use this tool to take screenshots of the screen but also you can also use the software to record your screen at high-resolution quality. Meanwhile, you can also use it to live stream videos on diverse platforms such as YouTube and Twitch.
Here are some of the key features of the immaculate HitPaw Screen Recorder software:
Record your screen while playing games.
Record video with as well as without audio.
Record screen watching fascinating videos.
Supports 4K video.
Take screenshots on your PC using HitPaw Screen Recorder.
Real time monitoring feature.
Now, below is the simple and straightforward process that you can use to take a screenshot on your PC.
Step 02 Now, select the '' Screen Record'' option from the home interface of HitPaw Screen Recorder.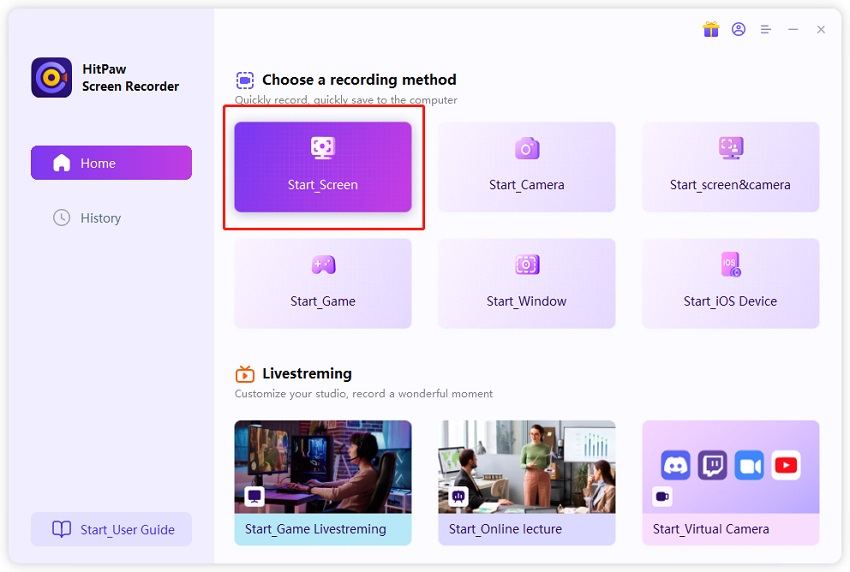 Step 03 Now, open the content screen on your PC that you want to take a screenshot of and click the Camera icon. This will start screen recording. After that, play the screen recording using HitPaw Screen Recorder and take a screenshot of any moment by clicking the F6 icon.

Part 4. FAQs about Motorola Screenshot
1. How to view a screenshot on Motorola
Like some other social media platforms, Twitter allows you to save pictures on your Normally, when you take a screenshot on motorola, you can view it by dragging down the status bar at the top of the screen of your motorola smartphone. But, you can also view the screenshots in the screenshot folder/album of the Gallery app in your Motorola Mobile Phone.
2. How to take a screenshot on your Motorola G7
In order to take a screenshot on your Motorola G7, you need to press the 'Start' button and 'Home' button at the same time and hold it for 3 to 4 seconds until the screen flashes. The screenshot has been taken. Head to the gallery folder of your Motorola G7 to find the screenshot.
Conclusion
To sum up, taking screenshots is an important feature and in order to store valuable information, we need to use this feature quite often. For Motorola users who frequently ask how to screenshot on Motorola, this article has given all the best and easy ways that Motorola users can employ effectively.
Meanwhile, this article has also some third party software that can also be used to take Motorola screenshots. Finally, HitPaw Screen Recorder has been detailed in this article, which is an all-inclusive software as it helps you not only to take screenshots but also you can perform many other great options using this software such as 4K high quality video recording.