A Beginner Guide to Snapchat AI Chatbot in 2023
AI technology has made the mark unbelievably in recent times. New AI ideas have been introduced, and Snapchat also decided to contribute. With ChatGPT offering the Snapchat AI chatbot feature, talking to the AI bot on Snapchat becomes pretty simple.
My AI Snapchat ensures that you don't feel like there is no one to talk to, making it one of the most exciting things currently. We'll talk about all its credentials to help you know more about the AI chatbot on Snapchat.
What is My AI on Snapchat
ChatGPT generates a Snapchat AI chatbot, and we all know how ChatGPT has become popular over the years. My AI Snapchat is a brilliant chatbot available on Snapchat that helps you answer your questions, and you can ask it for different advice.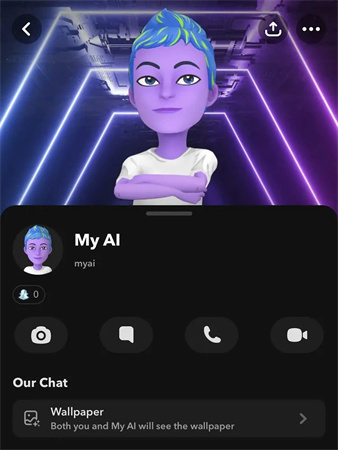 Introducing the AI Snapchat ensures you don't get bored when no human is talking to you. Paid Snapchat users can explore this feature after getting the premium package of Snapchat. However, it would help if you didn't use Snapchat My AI for violent purposes.
For instance, you should avoid violating the community guidelines of Snapchat, including spam, malware, sexual, and more.
How to Use My AI Snapchat
Accessing Snapchat My AI bot is possible courtesy of a Snapchat subscription. Unfortunately, users with no Snapchat subscription can't use the AI Snapchat feature. Thus, you might have to pay around $3.99 to start using the Snapchat AI bot.
Follow the step-by-step guide to use the Snapchat My AI bot.
Install Snapchat on the iPhone or Android and start the program afterward.

                      

Swipe right from your screen to begin the proceedings.

                      

Now, you can send a text, question, or task to the AI bot.

                      
Fixes for Possible Bugs of Snapchat My AI
Since the Snapchat AI chatbot is still experimental, only United States users can explore this feature. Even users eligible for the Snapchat AI bot feature must meet specific requirements.
However, if you still need help using the Snapchat AI bot despite acting upon certain requirements, follow the method below to fix the issue.
1.Restart the Snapchat
A minor software bug could be causing the issue you're having. Thus, you might opt to restart Snapchat to see whether doing so helps you to use the My AI Snapchat bot.
2.Clear the Snapchat app cache
The unnecessary app data might cause Snapchat features to not function appropriately. Thus, if you're struggling to talk to the Snapchat My AI bot, clearing the Snapchat cache could help your cause.
3.Contact support
Despite restarting the app and clearing the Snapchat cache, if your issue isn't solved, you should consult Snapchat support. After consulting Snapchat support, let them know about the whole situation you're currently in.
4.Check for App Updates
Using the older Snapchat version might also become the main reason behind struggling to use the Snapchat AI chatbot. Thus, you must update Snapchat whenever the new Snapchat update becomes available.
How to Get Rid of Snapchat AI
If you don't want to use Snapchat My AI and intend to eliminate it, you can permanently remove it from your Snapchat account.
Sometimes, you might get bored after continuously using the Snapchat feature, so removing it remains an option.
Here's how to do it.
Tap on the profile picture or Bitmoji in the upper left corner. Next, click the '' Settings'' icon from the top right menu.
Navigate to the "Privacy Controls" and select the "Clear Data" icon.
Proceed ahead by hitting the '' Clear Conversations'' icon. This way, you can remove the My AI Snapchat filter.
Another Powerful AI Tool - HitPaw Photo Enhancer to Assist Your Work
You want to create a profile picture for Snapchat or other social media platforms and intend to make it perfect.
If you feel that your profile picture needs some editing and would love to edit it, taking the services of HitPaw Photo Enhancer will be an appropriate idea. It is a mesmerizing photo quality enhancer that can increase the quality of a photo to an unbelievable level, helping you to make it watchable.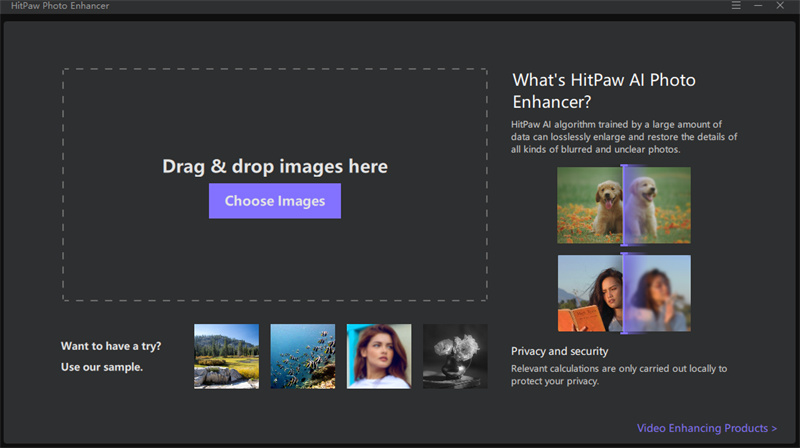 From helping you to remove the noise from photos, allowing you to clear the faces on photos, and offering you to colorize the black and white photos, HitPaw Photo Enhancer has truly become the world's best photo enhancer.
Importantly, HitPaw Photo Enhancer also comes up with the simple user, and the AI-powered technology ensures that you don't have to get prior knowledge to begin using this software.
Another thing to talk about the HitPaw Photo Enhancer is that apart from allowing you to process multiple images simultaneously, it doesn't bother to affect the quality of photos at all.
Overall, opting for the HitPaw Photo Enhancer will bring in a lot of rewards, helping you to generate mesmerizing photos.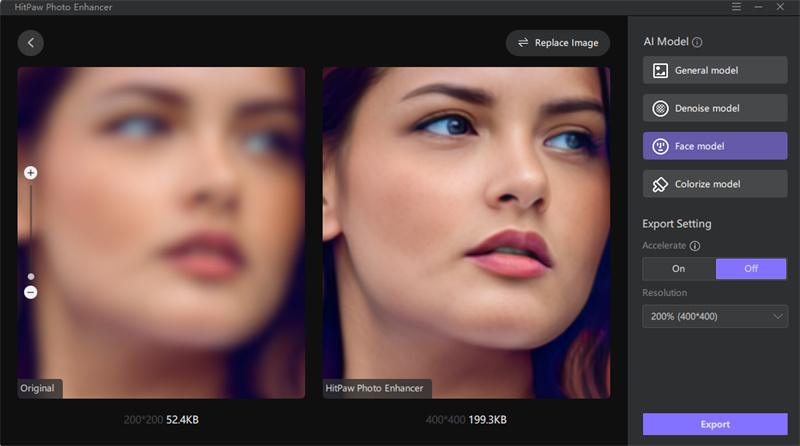 The best AI image enhancer for Mac and Windows
HitPaw Photo Enhancer offers the intuitive user interface
Upscale your images to 4K/8K
Offers the four mind-blowing AI models
Conclusion
You would not have imagined in the past to have a conversation with someone with no human around. Luckily, the arrival of My AI Snapchat has made it all easier, which allows you to communicate with the AI Snapchat bot provided you've got the Snapchat premium. If you want to set the perfect profile picture for the Snapchat bot, you can look at HitPaw Photo Enhancer to upscale the photos and make them look stunning.