How to Remove Background from Picture in Canva for Free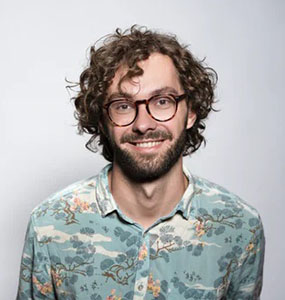 Joshua Hill
Editing pictures is an essential step when designing pictures. Pictures with different sizes, tones and perspectives are distributed on the layout, which will produce different visual effects. If the picture background reasonably adjusted, it can create a sense of beauty of the picture. Therefore, removing background is quite important for professional designers and amateur creators. Now, let's take a look at how to remove the background of an image for free.
Part 1: How Do I Remove Background in Canva?
Canva is an online graphic design software for Windows, Mac and Mobile that provides many images and design templates. With simple operation, you can design posters, banners, business cards, invitations and other design drawings. Removing backgrounds from images is very easy in Canva background remover too, and here is its steps to delete background Canva.
How to Remove Background on Canva
The following steps are required to remove background with background remover Canva. Follow the steps below and begin with your work.
Click the Upload button on the left side and then click Upload an image or video to open your image.

Tap the Effects option, and then you will see the option of Background Remover. Tap Background remover to create a transparent background.

If you are satisfied with the result, click on the Download button on the top.

Make sure you have chosen the PNG file type. Choose the Transparent background in Pro options. If you don't have the premium version, your image will come out with a white background.
The Cons of Removing Background Using Canva
Canva is easy-to-use and user-friendly, perfect for inexperienced creators. Also, it is a great tool to do DIY design. However, it also has many disadvantages, and I will list several of them now.
Few features are available in its free version, so if you want to remove background from image Canva, you have to pay for it.
It can't do heavy-duty stuff.
The intellectual property belongs to background eraser Canva, and you only have the right to use it.
It is hard to remove the backgrounds of those tiny image with bad quality and a lot details.
Canva is not stable as the background remover in Canva is not working sometimes.
Reasons of Canva Background Remover Not Working
Many users complaint that Canva remove background can not work sometimes. Now we will find out the reasons and solutions together.
If you can't remove image background Canva properly, you need to check your Internet connection first. Use a better Wlan or any other better internet connection will simply solve the problem.
If you can't use Canva remove background from image, try to open it in Firefox. Many Canva users said it worked well on Firefox.
If your problem is still not solved, delete your cookies & cache.
Part 2: The Best Canva Background Remover to Remove Background from Image for Free
HitPaw Online Background Remover is an in-built in HitPaw Online Video Editor, which allows users to easily and effectively remove background with a few clicks. Now, let's have a deeper understanding of its features and its steps to remove backgrounds.
The Features of HitPaw Online Background Remover
Completely free to remove background from image.
With its users-friendly design, it is quite suitable for inexperienced designers or creators.
Effectively remove backgrounds with few simple steps in seconds.
100% security and privacy is guaranteed, so you can free from worring about the problem of privacy infringement.
Works well on any device, such as Windows PC, Mac, Android, and iPhone device.
All its features are available, and you can produce images with no-watermark, no-ads and no-virus.
The Steps of Removing Background in HitPaw Online Background Remover
Here are the simple steps to remove background with HitPaw Online Background Remover, follow them and you will get your ideal image in seconds.
Open the official website of HitPaw Online Background Remover, click the Choose File button or just drag and drop your image into the program.

Click on the Remove Background button and wait a few seconds.

If you are satisfied with the picture, click the Download button; if not, click the Edit to perfect your image.
Conclusion
For some certain reasons, we have to change the backgrounds of images, and in this article, removing background from image in Canva has been introduced to help you out. In addition to removing photo background Canva, to remove background for completely free, HitPaw Online Background Remover is also recommended. Now have a try by yourself. To have a more stable experience of removing unwanted objects or wantermarks from picture or video, you can also try HitPaw Watermark Remover if you want.