[Full Guide] Everything About Kaito Vocaloid You Should Know
You would indeed have heard about the Vocaloids that can sing a song leaving anyone by surprise. After the popularity of Vocaloids, multiple robot singers have been introduced, and Kaito Vocaloid is also one of them.
In pretty less time, Kaito has earned the reputation of being one of the most talked about Vocaloids. After reading this insightful post, you can get all the information regarding Vocaloid Kaito.
Part 1: What is Vocaloid Kaito
Kaito Vocaloid is designed by Yamaha Cooperation. After Meiko, Kaito was the 2nd Japanese Vocaloid ever. Despite getting less appreciation and being underrated for a long time, the consistency which Kaito persisted with helped Kaito to become a famous figure later on.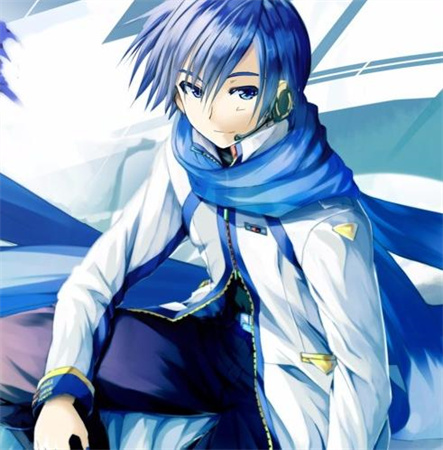 Kaito Vocaloid and multiple other Vocaloids have performed at various concerts and grown quite a spectacular fan following around the globe. His voice is attractive and sounds pretty realistic, and his singing style of Kaito has been loved immensely by people worldwide.
Part 2: Top 10 Vocaloid Kaito Songs
Kaito Vocaloid is featured in multiple songs, and a few of them got so popular in no time. Go through the top 10 songs that Kaito Vocaloid has ever sung.
1.Judgment of Corruption
The song Judgment of Corruption is quite an interesting one. The Kaito Vocaloid is a corrupt judge in the song who lets go of all the criminals in exchange for money. He is obsessed with money and can do anything for that.
2. Japanese Banquet Song
Another fantastic song of Vocaloid Kaito, liked by millions, is Banquet Song. Gods and Demons have gathered in the unique world for a night party in this song.
3.Cherry Blossom Blizzard
It is one of the most beautiful and sad songs from Kaito Vocaloid. The misery of Kaito Vocaloid in this song is apparent as he had to bury someone he used to love dearly. Since Kaito buried that person near a cherry blossom, it reminded him of the person he loved as he would give her the flowers.
4.Crescent Moon
Crescent Moon is one of the best songs out there. In this song, Vocaloid Kaito becomes the soldier who had left his home to go to war.
He becomes emotional upon leaving his beloved ones and sings the song hoping to return to meet his friends.
5.Palette
The palette is one of the most exciting songs of Kaito. In this song, Kaito reveals that he loves someone and would probably do anything for that, no matter what happens.
6.Wireless Idol/Idol Radio
It is a pretty short yet really sad and majestic song. In the first half, the voice of Kaito Vocaloid got distorted, but in the second half, things improved. Wireless Idol/Idol Radio is a commendable song that various people have loved.
7.Morning Call
Miku and Kaito are in a relationship, and Kaito's morning becomes even more memorable when Miku calls him. After the disagreement, they got closer to each other again, and Kaito decided that he now will call Miku in the morning instead of her calling him daily.
8.Pane Dhiria
Pane Dhiria is one of the best songs Kaito tends to sing at live concerts. The interesting thing about this song is the dance of the Kaito, which has left everyone watching the Kaito surprised and guessing.

<3>9.A thousand-year solo3>

Many people tend to listen to Pane Dhira instead of the A Thousand Year solo, but it is also one of Kaito's most entertaining and exciting songs. Although the person Kaito is singing the song for died a long time ago, he still sings optimistically and wonderfully.
10.Yes Yes
Kaito is singing this song referring to his girlfriend, suggesting things were looking great until he received a call from her ex-girlfriend. He started dating his ex-girlfriend, and interestingly Kaito's new girlfriend doesn't have any problem with that whole scenario.
Part 3: [Bonus Tip] Change Your Voice Like Vocaloid Kaito
Changing the voice and making it sound like others isn't difficult anymore. With commendable voice filters followed by eye-catching sound effects, HitPaw Voice Changer aims to fulfill your dreams of altering your voice to realistic sound quality.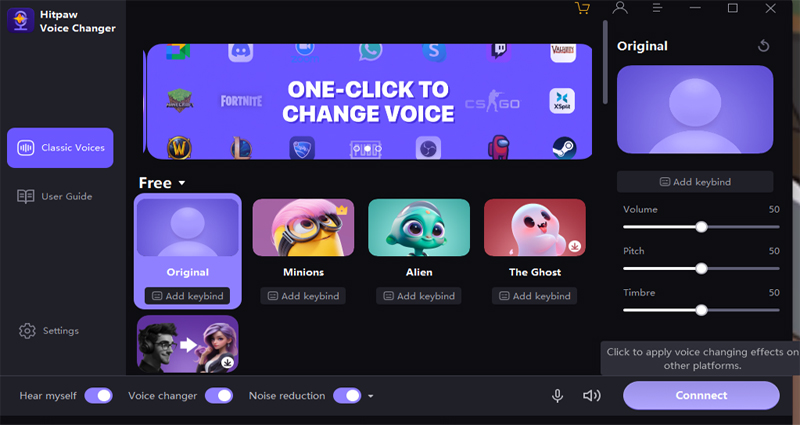 HitPaw Voice Changer brings highly professional features, and its microphone is also highly rated.
This voice changer is all set to become the best voice-changing tool courtesy of its sensational voice-changing tools.
Offers the simple user interface
Produces the most realistic sounds
Integrated with multiple streaming platforms
Explore the soothing sound quality
Transform your voice in a few seconds
Part 4: What Can You Do With Vocaloid Kaito Voice
You can use the Kaito Vocaloid voice by performing the following activities on multiple platforms.
For Live streaming on Twitch
You'd have loved to make people watch your broadcast in great numbers. Playing the voice of Vocaloid Kaito can assist you in forcing the audience to watch your live streaming.
Gaming voice chats like Call of Fifty or Valorant.
You should have been familiar with pranking the friend while playing the game. You can easily play the songs of Kaito Vocaloid while enjoying the game with your friends.
Online datings app like Omegla
After meeting with the new partner on Omegle, you can play the voice of Vocaloid Kaito to impress, and she will surely like your taste in listening to the songs.
For online classes
Changing the voice in an online class has become normal, and you can prank the participants by playing Kaito's voice and making everyone feel like a concert is happening.
Conclusion
Since Kaito Vocaloid has become one of the most listened to Vocaloids, everyone seems to be asking questions about him.
You can look at the popular songs that Vocaloid Kaito has sung and might try singing like him courtesy of the HitPaw Voice Changer. It is a wonderful voice modification tool that makes changing the voice in real-time look simple.