Top 6 Dalek Voice Changers to Sound Like Dalek
If you are a fan of the Iconic Sci-fi TV show Doctor Who, you must be familiar with the Daleks. Daleks are the biggest villains of the show. With their creepy voices, they have become a staple in pop culture and a new symbol of fear and domination.
Now, with the help of Dalek voice changers, users can easily clone the Dalek voice. This guide will provide you with the 6 best voice changers available online to make you sound like Daleks.
Who is Dalek? And who is the Dalek Voice Actor
Daleks are mechanical devices developed by the scientist Davros. They are covered with mechanical body armor, protecting them from danger. Daleks consist of different weapons, which include gunsticks, sonic screwdrivers, and more.
They mostly use the catchphrase "Exterminate" to threaten their enemies. These villains are known for their distinctive and mechanical voices. In other words, these mechanical devices are one of the biggest threats to the universe.
Who is the voice of the Daleks? Nicholas Briggs is the voice actor behind Daleks. He is a professional writer, composer, and actor born September 29, 1961. He is praised for his voice acting and has given his voice to many 21st-century TV shows, including Doctor Who, Cybermen, and more.
6 Great Dalek Voice Changers You Should Try
Here are the top 6 Dalek voice changer Apps available on the market that will allow users to generate Dalek voice easily.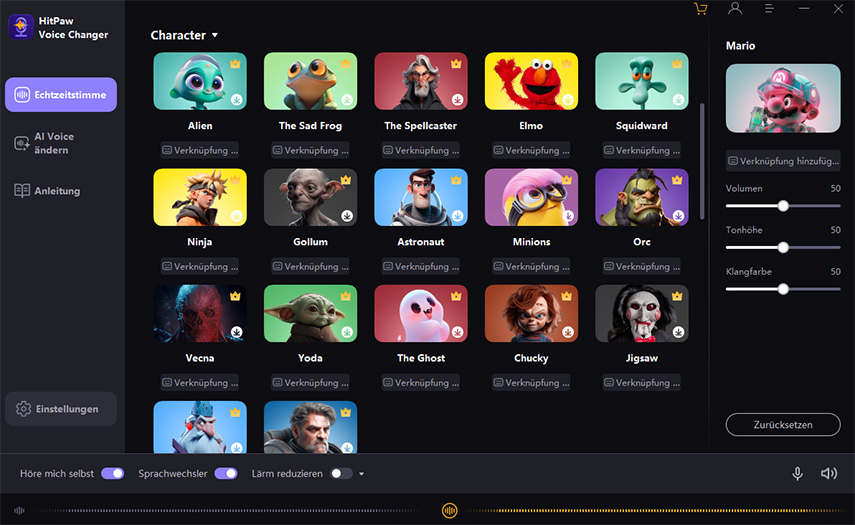 HitPaw is the leading voice changer program available for PCs. With this program, you can generate various voices in seconds. This program has many voice effects, including the voices of Daleks, Aliens, Monsters, and more.
HitPaw has features like Noise reduction, realistic voice cloning, Soundboard, and more, which allows users to convert different voices in real time. The best part of this voice changer is that it has a clean and simple interface, making it easy for newcomers to use.
If you are a gamer and want to use the voice of Daleks while playing games, then don't worry because this program supports over 300 PC games and software such as Valorant, COD, CS: Go, Discord, Twitch, Skype, Zoom, TeamSpeak, etc.
Pros
One of the best voice changers for PC
Offers realistic voice effects such as Daleks, Aliens, Monsters, etc.
Clean and Simple interface
Supports over 300 games and programs such as Valorant, Discord, Twitch, and Zoom
Offers Noise reduction feature that will eliminate the unwanted background sounds
Supported OS:Windows/MacOS
Price:$15.95/Month
Here're easy steps that how you can use HitPaw Voice Changer.
1.Go to "Settings", and click the drop-down button to select the input and output you are using.

2.Choose the effects you prefer and click to apply it.

3.Turn on the "Voice Changer", "Hear myself" and try to speak to your microphone to listen how your voice sound like. If the surrounding environment is noisy, you can manually activate noise reduction. Please don't set the noise reduction level too high, as it may filter out some sounds.

4.After selecting the desired sound effects and previewing them, you can adjust the volume according to your preferences.

5.Change Voice on Discord:Open "Discord", Click your "User settings" and go to "Voice & Video, Then select "HitPaw Vitrual Audio Input" from the drop-down list of input device.
2. Voicemod
Voicemod is a popular pick among users looking for a program that allows them to change their voice into any character. This program is designed to provide exceptional features such as Voicelab, Soundboard, and a voice changer.
This program can add sound effects such as Dalek voice, Chipmunk, Alien, Male, Female, and more.
Other than that, if you are unsatisfied with the built-in voice effects, you can create your voices with the help of Voicelab.
This program is versatile because it is compatible with major gaming and streaming applications.
Pros
Offers tools like voice changer, Soundboard, and Voicelab
Supports major streaming and gaming applications
Hundreds of voice effects and filters are available
Easy to use
Offers voice effects of celebrities and politicians
Cons
Voicemod Pro is a bit expensive
Supported OS:Windows 10 and 11
Price: $36.00/Month
3. Clownfish Voice Changer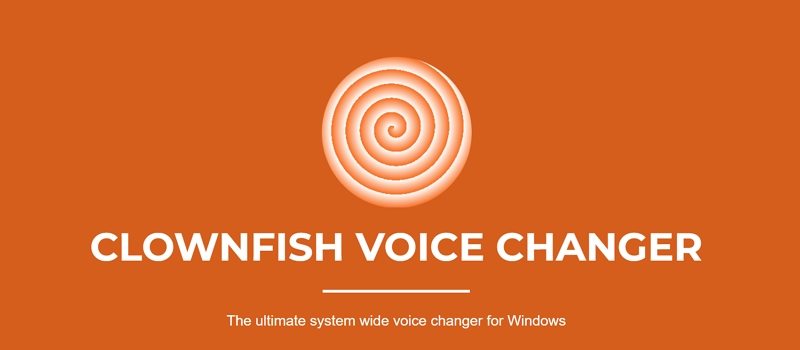 Are you looking for a real-time Dalek voice modulator? Clownfish voice changer is the program you were looking for. It is a free-to-use program with hundreds of free voice effects, including Daleks sound effects.
This program allows you to modify your voice whenever you are talking. It supports platforms like Discord, Twitch, Zoom, etc.
With this program, you will also get a soundboard that will allow you to add voice effects and sound clips.
Pros
Real-Time Dalek Text-to-Speech Modulator
Free-to-use program
Offers an excellent soundboard
Available on platforms like Discord, Zoom, and more
Easy-to-use Interface
Cons
Some voice effects don't sound realistic
Supported OS:Windows 8,8.1,10 and 11 MacOS
Price: Free
4. Dalek Voice Changer
Dalek Voice Changer is one of the best voice generators available for Android Smartphones. This program allows you to convert your simple voice into a villain and prank your friends.
With the help of this program, you can convert your recording and make a new recording in Dalek's voice by using the Daleks voice filter.
This program has only one voice filter and no option to convert your voice during calls or live streaming. But if you want to create Dalek memes for a fun time, then this program is the right option.
Pros
Allows you to convert voices on a Smartphone
Offers Dalek Sound effect
Option to add voice effects to sound recording
Cons
Only one voice effect is available
Available on Android devices
Supported OS:Android
Price: Free
5. Voice Changer Plus
Voice Changer Plus is a famous voice changer program among iPhone users. With the help of this program, you can change your voice into any character, including Dalek, on your Smartphone.
As we all know, iOS users have fewer options when it comes to voice changers, but with Voice Changer Plus, users can now create funny voices on their iPhones. This Dalek voice Text-to-speech program has a clean and straight interface.
Pros
Offers a wide range of sound effects, including Alien, Monster, and more
Compatible with all iOS devices
This program offers the option to edit voice recordings
Supports platforms like Discord, Twitch, and more
Cons
Application crashes while editing recordings
Price: Free
6. Voicechanger.io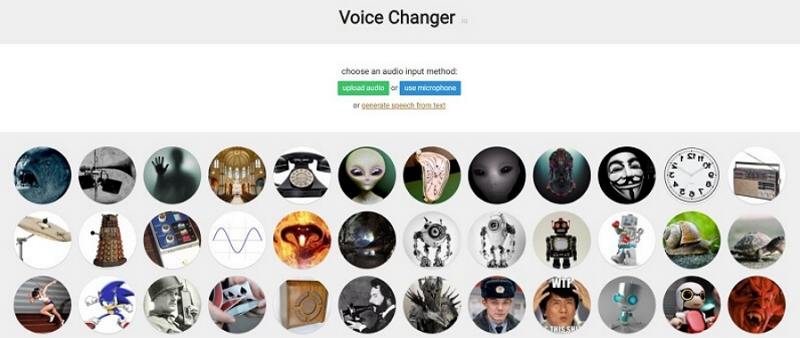 Voicechanger.io is a Dalek voice changer online that allows you to modify your voice without downloading and installing. This free program has awesome sound effects like Dalek, Boy, Girl, and Clock.
The voice-changing process is so easy that a newbie with no tech knowledge can alter their voice without assistance. Further, with the help of this program, you can download the converted voice recording in popular formats such as WAV and MP3.
Pros
Web-based program means no downloading is required
Offers hundreds of voice effects
Allows you to create custom voice effects
Free to use
Easy-to-use interface
Option to download recordings in popular formats like WAV and MP3
Cons
No celebrity voice effects are available
Price: Free
Not sure which one is the most suitable one for you?
If you are unsure which Dalek voice changer is best for you, follow the table below to find out.
| Voice Changers | Price | Supported OS | Best For |
| --- | --- | --- | --- |
| HitPaw | $15.95 | Win/Mac | Gamers, Content Creator, Live Streamer Memes |
| Voicemod | $36.00 | Win | Gamers and Streamers |
| Clownfish | Free | Win/Mac | Beginners |
| Dalek | Free | Android | Pranks |
| Voice changer Plus | Free | Online | Beginners |
| Voicechanger.io | Free | Online | Content Creator |
FAQs of Dalek Voice Changer
Q1. How do I make my voice sound like a Dalek?
A1. You will need a voice changer with Dalek's voice filter to make your voice sound like Dalek. Above, we have mentioned the top 6 voice changers with Dalek sound effects.
Q2. How do you sound like a Dalek in Discord?
A2. HitPaw is the best Dalek voice changer discord because this program allows users to convert their voices while live streaming on platforms like Discord, Twitch, Zoom, etc. With this program, you can sound like Dalek on Discord easily.
Final Thought
These are the top Dalek voice changers in 2023; with these tools, you can prank your friends and fans while live streaming or playing games. Each tool has a unique feature that allows you to alter your voice in real time. However, HitPaw voice changer is the best program because it has many realistic voice effects.