Twitch Name Generator: Get a Desired Twitch Name without Hassle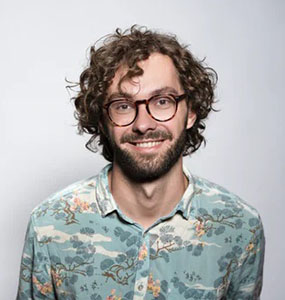 Joshua Hill
Since the online world is filled with many Twitch streamers, hence coming up with a unique twitch name is quite important when you want to stand out from the crowd. However, we understand that finding such a name can be quite troublesome. But not anymore, we've rounded up a few of the best Twitch name generator which you can use to select the best possible name for your channel.
Part 1: How to Come Up with a Twitch Name?
According to the experts, the name you choose for your twitch account should be memorable and must match with the overall image of your stream. This name plays a very significant role in the overall growth of your channel, so look for a name that will immediately grab the attraction of your future audience. With that being said, keep in mind that it shouldn't have more than 15 characters, or else it will be hard to recall later. But that doesn't mean that the name should be easy to pronounce. You can keep a weirdly difficult name if you really think that it suits your overall persona. However, before finalizing a name make sure that it is something you're proud of, so don't end up regretting it a year later.
Part 2: 5 Twitch Username Generator to help get the desired twitch name
Your twitch name is usually the first thing your future audience will see so think twice before making any decision. And instead of going for a not-so-cool twitch name try using these below mention random twitch name generator to have your desired twitch name without any hassle.
1. Coolgenerator
This platform generates some of the coolest and unique names for both males and females. The best part about this generator is its simplicity. You just have to enter a word you like, choose the desired length, and hit the button "generate". The system will show a wide list of usernames to choose from. The only problem with this twitch stream name generator is that it doesn't take into account much information, you can enter only one thing you like and the entire list will be based on it.
2. Spinxo
It is one of the widely popular twitch name generators among the users because of its user-friendly web interface. The username generated from Spinxo will have your own distinctive touch because it asks you to put in all your personal information like your name, hobbies, what you like, important words, etc. Once you've entered all the fields, click on the spin button and a list with dozens of unique names will appear on the screen. Feel free to hit the spin button as many times as you want until you find the perfect inspiration for your name. However, sometimes the names suggested by the system are far too complicated and lack originality.
3. Generator Mix
This tool allows you to generate up to 50 fresh and original usernames for your twitch account. The website will first ask you to enter either your name, nickname or any word you would want to see in the username. After that select whether you would want to incorporate any number or underscore in the name and finally hit the generate button. But the only thing which makes it a good twitch name generator and not great is its inability to provide highly customized names.
4. Jimpix
Jimpix enables you to create a username that is made with all your favorite words. It offers a wide range of random categories to choose from, just enter your name and the category you prefer. The software will generate some of the best options for you. You can even refine the list by selecting the starting letter, length of the name, and the word position. The only downside of this generator is that it offers too many options which can be sometimes overwhelming for a new user.
5. Fantasy Name Generators
The usernames generated by this tool are not only clever and unique but also has a bit humorous touch to them. It not only takes your consideration into account but also offers some of the unique names, chosen randomly by the software from its existing list of 800 names. The software may offer some of the most original names but doesn't give you the option to check the availability of your desired name across social media platforms, hence, can create some trouble for the users.
Part 3: How to Change the Twitch Name?
Up until now, the option to change your twitch name wasn't available. The username you decided on the beginning was your only identity on Twitch unless you decide to create a new account which can a disastrous option for many people. But now, if you're unhappy with being "AngelicBird" then just follow these steps to change your twitch name into something better
Log in to your Twitch Account
Click on Account Settings
You will see an Edit icon (looks like a small pen) next to the Username, click on it.
Now enter the new username
If the username you want is available then you'll a small green checkmark next to your new username.
Tab on update
Enter the password to verify this change and enjoy your new identity.
But remember, you can only change your username every 2 months. So make sure to change it into something you like, or else you'll be stuck it with for the next 60 days
Part 4: Helpful tip: A Great Screen Recorder for Twitch Games
Nowadays, twitch has become quite popular when it comes to the live streaming of games. People enjoy watching top gameplay streaming by others and discuss it with their friends over live chatting. Moreover, sometimes people even record other's live streams to see their tricks in the game but for that, they need good quality twitch games recorder. ApowerEdit an amazing tool to record twitch games for so many reasons.
It is easy to use
Let's you record the screen and audio without compromising on quality
You can edit the recording and add different effects, texts, and even subtitles to enhance the video quality.
And the best part of this recorder is its built-in converter. You can convert your MP4 files into AVI, MWV, FLV, and SWF quite easily without any quality loss.
This software is better than others because it is highly compatible, offers powerful functions, and extremely easy-to-operate. Hence, there is no doubt that ApowerEdit will make your recordings smooth and trouble-free.
Conclusion
We understand that coming up with a unique yet decent name for your twitch account can be exhausting. Thus, the above-mentioned list includes the top-rated Twitch name generators which can generate some of the freshest and original usernames for your channel. You can choose whichever suits your personality the best. Even if you don't find something suitable for your account, you will definitely find some inspiration through these name generators. Just remember the name you choose will represent you on a bigger level, especially if you want to make a mark in the field of online gaming. And once you have succeeded in choosing the perfect name for your twitch channel, you can always record twitch streams and games with the amazing video recorder ApowerEdit.
FAQs
1. What should my Twitch name be?
A good twitch name should be short, creative, and must reflect your personality as a streamer. It doesn't mean that it has to be simple but it should be catchy enough to get people's attention immediately. A difficult name sometimes even works for the people but remember to choose a name which you will always be proud of.
2. How do you get a name on Twitch?
Getting a name on twitch is easy, but finding a unique and attractive twitch name is the actual challenge. Therefore, there are several twitch name generators that can help you find the desired screen name without any hassle. Like Cool generator, Spinxo, Generator Mix, Jimpix, and Fantasy name generators, these are few amazing websites that can help you in finding a name that your future audience will love.
3. Why can't I change my Twitch name?
Previously, changing your twitch name was only a desire and it has been the most request features. But now, you can change your twitch name quite easily. Just go to Account Setting, click on the Edit Icon, write a new username, and click on update.