How to Remove Mosaic From a Video/Picture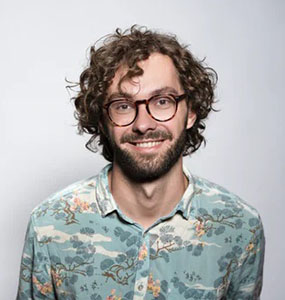 #Remove Mosiac
#Remove Watermark
Trying to get rid of the annoying mosaic from a funny video clip or a hilarious meme? I bet you are not the only one who suffers from mosaic with the rapid development of social media. Don't worry, we have sourced the Internet and come up with the best ways to remove mosaic from a video or picture. Let's get started!
Part1. Things You Didn't Know about Mosaic
Mosaic, is originally an art of decoration for floors and walls, made of small regular or irregular pieces of colored stone, glass, or ceramic. The mosaic we are talking about today, also called pixelization or mosaic processing, is an image or a video blurred by displaying part or all of it at a markedly lower resolution.
If you pay more attention to mosaic in your daily life, there is no surprise that you'll notice it is actually everywhere. Why does mosaic apply so widely in the world? As the mosaic blurs the specific part of the video or image, we can well protect our privacy, such as your personal information like your real name, address, and even your face. Mosaic is also applied to censorship, especially in TV shows or social media, in order to avoid the negative influence of trending inappropriate information. Anyway, you don't want to come across a murder scene on TV while you're having dinner, right?
Part 2. Remove Mosaic Watermark From a Video/Picture with No Effort
Though Adobe is so powerful that it can almost satisfy all your needs for editing videos or images, it requires related professional skills. If you haven't used Adobe before, you will probably get confused by the complicated interface.
What if I only need to remove mosaic from videos or pictures? Worry not as we recommend you HitPaw Watermark Remover. HitPaw Watermark Remover is an effective tool that allows you to remove watermark or mosaic blur from videos and pictures without any professional techs!
More Features of HitPaw Watermark Remover:
User-Friendly: remove censor, mosaic, etc. in simple clicks
Multiple Modes: support watermark remover with powerful removing modes
AI Technology: advanced AI algorithm provides an extreme experience
Ads Free: clear and simple interface with no worries for ads bombard
Step 01 Import the video or image to HitPaw Watermark Remover.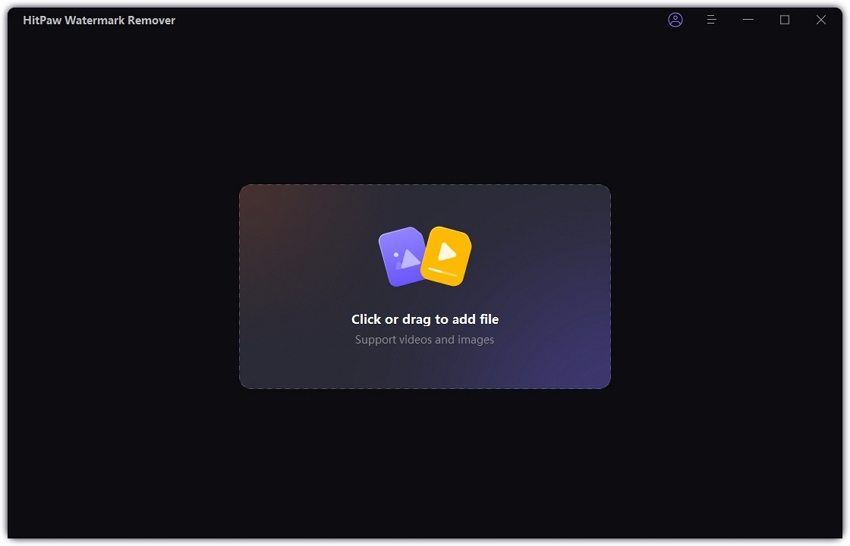 Step 02 Adjust the selection box to select the watermark you want to remove.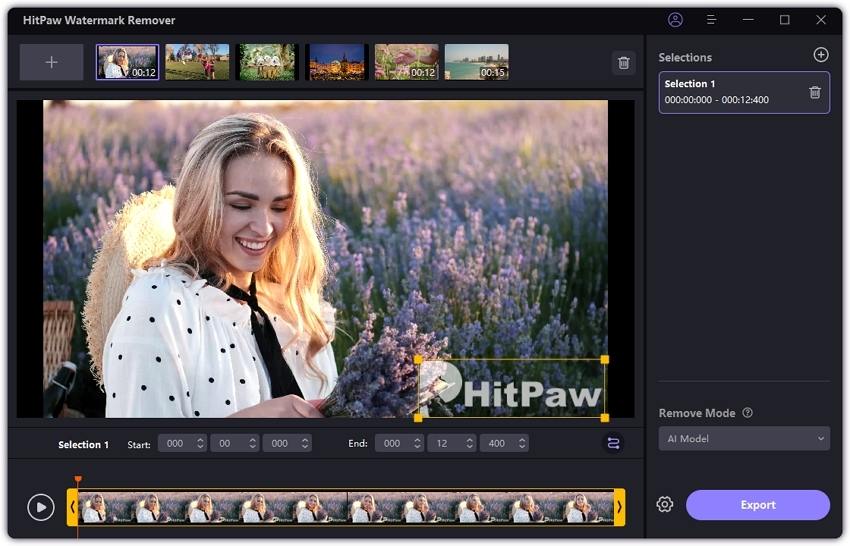 Step 03 Click "Export" button to get rid of the video/image watermark.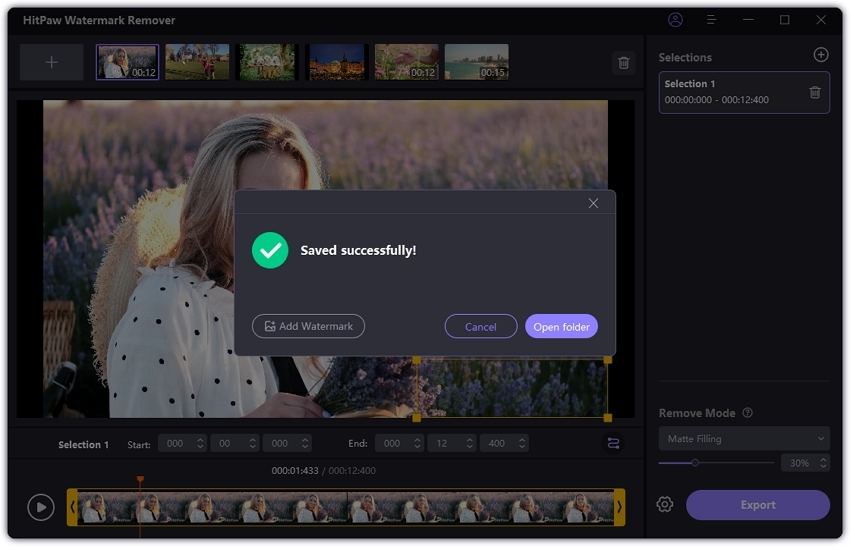 There you go, the watermark or mosaic removed within a blink. Have you noticed that sometimes the mosaic or watermark in a video is dynamic instead of static? Don't worry, with the video tutorial below, you'll be an expert in removing video watermarks:
Part 3. Traditional Mosaic Removers - PR & PS (Guides Included)
There is countless software for image or video mosaic editing, but speaking of the professional mosaic removers, Adobe Premiere Pro and Adobe Photoshop must pop up in your mind. However, usually you need to be trained for them if you are not a professional video editor or a designer.
How to remove mosaic from video with Adobe Premiere Pro:
1

Download and install Adobe Premiere Pro, open it and create a new project.

2

Drag or import your video to the timeline.

3

Click on the effect on the left bottom tab menu, and search "unsharp mask", drag and apply the effect on your timeline.

4

Hit on Effect Control on the left top tab, and adjust the parameters to fit your video until you are satisfied.

5

Press Ctrl+M to export your video in your desired format.
Here we are, your video has become clearer than before.
PS: This video mosaic app can only be applied for videos that are not deeply pixelized with mosaic.
How to remove mosaic from picture with Adobe Photoshop:
1

Download and install Adobe Photoshop, open it and import or drag your picture to it.

2

Select your mosaic area with tools on the left pane.

3

Hit on Filter on the main menu on top and choose Noise >> Despeckle, and repeat it about 3-10 times (adjust according to different situations)

4

Filter >> Noise >> Reduce Noise, adjust the parameters and preview the blur section. Reference settings:

5

Filter >> Sharpen >>Smart Sharpen, increase Amount, decrease Radius.

6

Hit on Clone Stamp Tool on the left tool pane, adjust the hardness and size of the pen. Press Alt and pick up the color on the picture, and then loose Alt to click on the mosaic blur area to erase it.

7

Click File >> Save or Save to. Choose your desired format and destination.
As you can see from the steps above, the pros and cons of Adobe removing mosaic are quite clear.
Pros:
Most widely used with most tutorials and plug-ins
Free operating interface with many shortcut keys
Able to recognize multiple video or picture formats
Cons:
Not user-friendly: Requires professional skills
Need a lot of patience for operating and adjusting
Extra Tips: How to Add Mosaic Watemark to a Video
Now we have known how to remove mosaic from a video/picture. Apart from removing mosaic, sometimes we might need to add mosaic or watermarks to protect the privacy and claim our original work. In this case, adding a watermark to a video has never been easier using HitPaw Add Watermark Online. On top of that, HitPaw provides more online intuitive tools for your creative videos.
1

Head to HitPaw Add Watermark Online and click on "Add Watermark Now".

2

Choose File to import your video.

3

Import an image or type a text manually as the watermark, and adjust the position on the frame corresponding to the video duration.

4

Click on "Save" and now you can download or share your video with watermark now!
The Bottom Line
This article shows you several available ways to remove unwanted mosaics from videos or pictures. As a professional video editor or a designer, you'll probably choose the traditional and comprehensive tools like Adobe Premiere Pro and Adobe Photoshop to remove mosaic. However, if you're a newbie to Adobe, HitPaw Watermark Remover allows you to remove a certain kind of mosaic or watermark in simple clicks.