How to Mute Videos Online | Quick Guide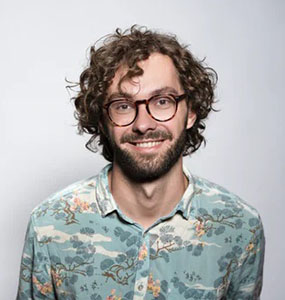 Joshua Hill
There are several videos with poor audio. It might be background noise, conversation, or unwanted music. These considerations contribute to the use of video editors. Mute video online software provides a great option that allows you to mute a video online. Following that, you may add special effects, music, your voice, right noises, and so forth.
1. HitPaw Online Mute Video
Suppose you created a movie with noise by accident or display your clip with a different audio backdrop. In that case, the first thing you need to do is submit it to the HitPaw Online Mute Video and mute audio from video online. You may now do it online and without sacrificing quality. Select a sound icon from the Editor's toolbar. Reduce the loudness to zero. In this manner, you will mute audio online. Listen to the stillness, appreciate the silence, and unwind. You are not required to do anything. But. If you want to include music in your video, use another valuable tool to add music to the video.
Features:
Crop and rotate as much as you like.
Completely free to use.
Supported all streaming websites.
Easy-to-Use. The functions can be completed as easy as 1-2-3.
Remove sound from the video quickly.
Add your favorite music to videos the right way.
Accelerate or decelerate to capture your greatest moments.
Mute video can be used without any limits, no ads and without watermark.
Video should get uploaded. Upload the video online by dragging and dropping it.

Mute the video. Wait a minute for the sound to be removed from your video.

Download or modify. To save the video, click Download or Go Edit.
2. Fastreel Mute Video
Add Your File and select the video from which you wish to mute a video online. It must be an MP4, MOV, MKV, AVI, or WMV file less than 500 MB in size. After you've uploaded your file, you'll get sent to the program's export window. Select your chosen saving settings for your muted video. The software will mute audio from video online automatically. To save the output, select an appropriate export option.
Features:
You can remove background music, noise, or unpleasant voices from any video with a few clicks.
We guarantee the safety of any media files you add to the application.
You may now mute a video in your browser without having to download any software.
Take advantage of the simple interface: to create your silent video, click one button.
Save your movie for free with a watermark or experiment with various saving methods.
3. Audio Remover
A free service that allows you to mute audio from video online without having to re-encode them. Mute a video online using a web browser on Windows and Mac. To remove the sound from any internet video (MP4, AVI, MOV, etc.), pick the video file and click the "Upload Video" button. Based on the length of the video and your internet speed, it may take some time.
Features:
Remove the sound from any internet video.
Mute a video online in a matter of seconds.
Easy to use: Choose the video and upload. It's the best service to mute a video.
Video formats supported include MP4, AVI, WMV, and MOV.
After a few hours, uploaded files get deleted.
4. Clideo
Open the video you wish to mute the sound from, either your device or a cloud storage account. Now all you have to do is wait for your video to get muted. Don't worry; the procedure will get completed quickly! In the meanwhile, you can read the tool's comprehensive instructions. It's already finished! Playback the muted video clip to ensure it's precisely what you intended, then save it to your device or cloud storage.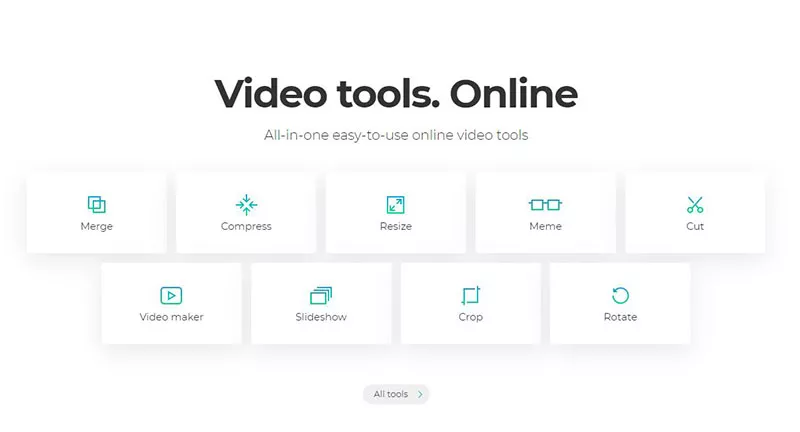 Features:
Only after viewing the preview of your video should you save it to your device.
Most video formats get supported by the Mute video tool, including MP4, AVI, MPG, VOB, WMV, MOV, and others.
Clideo operates directly in your browser, so there is no need to download anything to your device.
We employ cutting-edge internet security to keep your video files safe at all times.
YThe mute video tool works with iOS and Android phones, as well as Windows and Mac desktops.
Frequently Asked Questions
1. How do I remove sound from a video?
Publish your video on mute video online software. Then, in the editing window, choose the video. Mute a video online by clicking on the sound icon. The audio will get removed from your video as a result of this. The sound symbol will get crossed out, indicating that it has been effectively muted.
2. How do you edit a video and mute it?
Go to the Edit tab, then select the Video Volume button. Mute video online clip using the mute icon or the slider handle. Save the video that you just muted.
3. How to add music to videos online?
You may attach an audio file or insert a link from YouTube, TikTok, SoundCloud, and other services. Edit the volume and timing, cut the video and audio layers, separate the original audio from your movie, and organize numerous clips on the timeline.
Conclusion
These are the top 5 online mute video online sites for removing audio from videos without having to install any third-party software on your computer. These are simple to use and do not require any special skills; nevertheless, they do not allow you to preview the outcome. If you want easy audio editing skills, HitPaw Online Mute Video is a lot better option. In case you want a desktop software for muting videos, we also recommend HitPaw Edimakor to you.