[Guide] How to Reverse a Video on TikTok?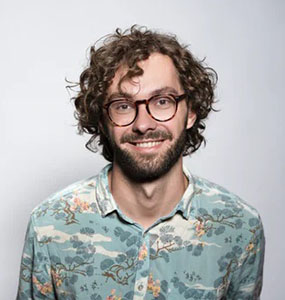 Joshua Hill
TikTok has taken the entertainment industry by storm and its popularity has already reached every corner of the world. What makes it so special is the variety of exciting features it offers to bring a smile to your followers' faces – and reverse video effect is one of them.
This article post includes all the information you need about how to reverse a video on TikTok using several easy ways. Read on to find out.
Part 1: What is Reverse in Video on TikTok
A lot many TikTok users wonder how to watch a video in reverse on TikTok. Reverse video is one of the most amazing effects of TikTok that allow the content creators to entertain their audience.
As the name indicates, reverse a video on TikTok is playing it in the backwards. It adds a unique touch and creativity to the video.
Part 2: How to Reverse a Video in TikTok
Below is a step-by-step guide on how to reverse a TikTok video using various methods.
1. How to Reverse Video and Audio
Unfortunately, TikTok has no built-in feature to reverse the audio and you have to rely on a third-party software to reverse both video and audio. So, to answer the question of how to reverse video and audio on TikTok, install a third-party software like HitPaw and entertain your audience with something unique.
2. How to Reverse Your Own Video on TikTok
Reversing your own video on TikTok is pretty straightforward. One can do it instantly on the app without any technical complications. Here's how to reverse a video TikTok:
Launch TikTok app on your mobile and hit on the "Plus sign" to record your video.

Once recorded, tap the red checkmark and Next to proceed.

Then, tap on Effects > Time > Reverse as shown in the figure below. The app will automatically change the direction of video clip.

Now, save the video on your device and then, share it on your profile.
3. How to Reverse Someone Else's TikTok
Users can also play other people's video in reverse on TikTok. Checkout yourself how to put a video in reverse on TikTok:
Select any video and play it on your app once.
Again apply the Reverse effect by tapping on Effects > Time > Reverse. Next, save it on your device and then, share it.
Part 3: How to Do TikTok Video Download Online to Your Computer?
Many people use TikTok on their desktop computers and most probably, you already know that TikTok doesn't have any feature to directly save videos on your computer. For that, you need a third-party tool like Download4.cc. This powerful video downloader empowers users to download TikTok videos online with just a few clicks. What's best is you don't need to install it on your computer. All you need is to copy the link of the TikTok video you want to download.
Key Features of Download 4.cc
Download videos from 1000+ websites including TikTok
Fast, quick, and efficient
Downloads video in multiple resolutions
Here's how you download TikTok videos using download 4.cc:
Play the TikTok video you want to download. Hit the Share icon and tap Copy

Now, head to Downlod 4.cc and paste the link in the search box. Hit Enter.

The program will show several downloadable formats and display them on the page. Choose the output quality you want and hit on Download.
Part 4: When You Need a Video Editor of TikTok
One cannot expect to become a popular TikToker without producing captivating and appealing videos and that's why you need a professional video editor like HitPaw Edimakor. This lightweight yet feature-rich tool allows users to polish TikTok videos.
Aside from stellar, features, its blazing-fast speed, high efficiency and reliability makes it the top-ranked video editor for TikTok. What's more, both newbies and pro users can use it to edit their videos – without any technical hassles.
Key Features of HitPaw
Cut TikTok video
Adjust video's surrounding and environment
Rotate/crop TikTok video
Change speed
Resize TikTok videos
Here's how you use this amazing software.
Download HitPaw Edimakor on your computer.

Open the HitPaw Edimakor, upload the video and drag your TikTok video to the track.

Click on the video on the track, you can see "View" box with many options to fine-tune the video. Press and hold the disc to ratate the angle you want.
That's how simple and easy it is to use HitPaw and refine your TikTok videos like a pro.
Frequently Asked Questions about Video Reversing
Q1. How to play a video in reverse on TikTok?
Follow the below steps to learn how to reverse a video in TikTok: First, record your own video or upload a video clip on TikTok app. And play it and tap Effects > Time > Reverse. Then save the video and then, share it from your TikTok profile.
Q2. What if I want to save the reversed video without sharing?
That's possible. You're not duty bound to share the revered video. Just save the Reversed video on your phone's gallery and don't share it unless you want to. Plus, you can share it on any other platform as well.
Conclusion
Hopefully, you'll have a better understanding of how to reverse a video on TikTok after reading this article. Apply this feature to make the TikTok videos appear more unique and appealing to your audience. We also discussed how to download online TikTok videos to your computer As far as our recommendation goes, we advise users to install HitPaw Edimakor and polish your videos before sharing on TikTok.