How to Convert Video from 480P to 1080P with Ease in 2023
480P has been leading as the standard video resolution on most platforms for many years. However, since recent technology developments, higher resolutions such as 720P and 1080P are gaining more popularity. 
Previously, screens were smaller, so using 480P resolution was satisfactory. The same video on a larger device looks appalling to watch. Many people prefer to use the 1080P resolution for watching TV shows and movies, gaming, and watching videos. 
The good quality display is quite aesthetic, making it appealing to the viewer's eyes. This article will guide you through a method that you can use to convert 480P to 1080P on your videos.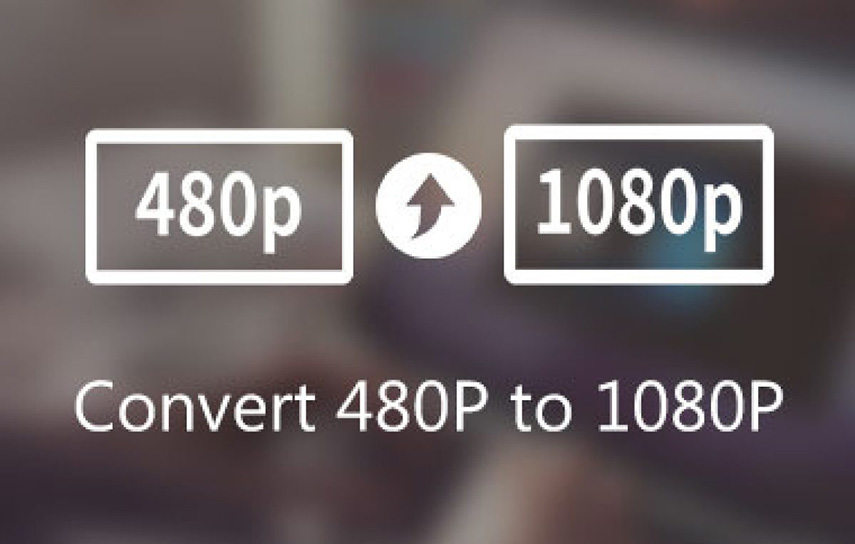 Part 1. Can I Upscale 480P to 1080P?
When we say a video has a resolution of 480P, it means that it is made of 480 lines stacked with each one over the other. Each of the lines is 852 pixels wide. On the other hand, a video with a resolution of 1080P has 1920 pixels horizontally placed on the 1080 lines. 
It means that 1080P has a total pixel count of over 2 million and is eight times more clear than a video with 480P resolution. So, you may have a video that you want to convert 480P to 1080P without quality loss. 
When you convert 480P video to 1080P, there is a chance of compromise in quality. That is where you need to ensure that you are using excellent software which can upscale 480P to 1080P while maintaining quality. 
Part 2. Best Way to Convert 480P to 1080P without Quality Loss using AI Video Upscaler
Every year, you will come across more and more software in the market claiming to convert 480P to 1080P. There will be numerous offerings such as multiple device compatibility, ease of use, unique functionalities, and lots more. 
A brilliant tool you can use as a 480P to 1080P video converter is the HitPaw Video Enhancer. This software brings you exclusive features. It is particularly renowned for its amazing AI-powered enhancer. You can apply it to low-resolution movies or videos and convert 480P to 1080P.
The product has an extremely clean and user-friendly interface. It will aid you in achieving the desired effect of having your video of 480P upscaled to 1080P after using the AI enhancer. Furthermore, you can enjoy other remarkable features such as simplicity, mature AI technology, and a preview without any watermarks. 
Features of HitPaw Video Enhancer
Thanks to its exceptional features, this software easily triumphs over other video enhancers. It uses the help of AI enhancement to bump up your 480P to 1080P in a matter of a few minutes. HitPaw is your go-to for video enhancement because:
Auto enhancement can readily treat your low-resolution videos
Enjoy 3 AI models to overcome your blurry videos instantly
Using this tool, you can easily create videos using pre-existing media files
Various operating systems (OS) are supported, including Windows, Mac OS, and OS
The user-friendliness of the UI makes video upscaling a breeze
Learn how to convert 480p to 1080p even 4k from this video:
How to Enhance Video from 480P to 1080P with HitPaw Video Enhancer?
You can easily upscale video from 480P to 1080P by following the steps enlisted below:
Step 1.Download and install HitPaw Video Enhancer on your computer.

Step 2.Then you will upload the original video that you would like to enhance. 

Step 3.Depending on your video type, you can select from any of the 3 AI models and add in some effects.

Step 4. Preview the enhanced video after the processing.

Step 5.Export and save your video on your computer.
Part 3. How to Convert 480P to 1080P Online for Free?
If you prefer not to get into the hassle of downloading the software on your desktop, you can opt for an online video enhancer such as Neural. Love. It will use AI enhancement to convert 480P to 1080P online for free. 
The software offers a cloud-based solution that grants access to all who need to process media and synthesize online. Moreover, it also boasts of bumping up the FPS to 60. It is because it has a larger availability of frames.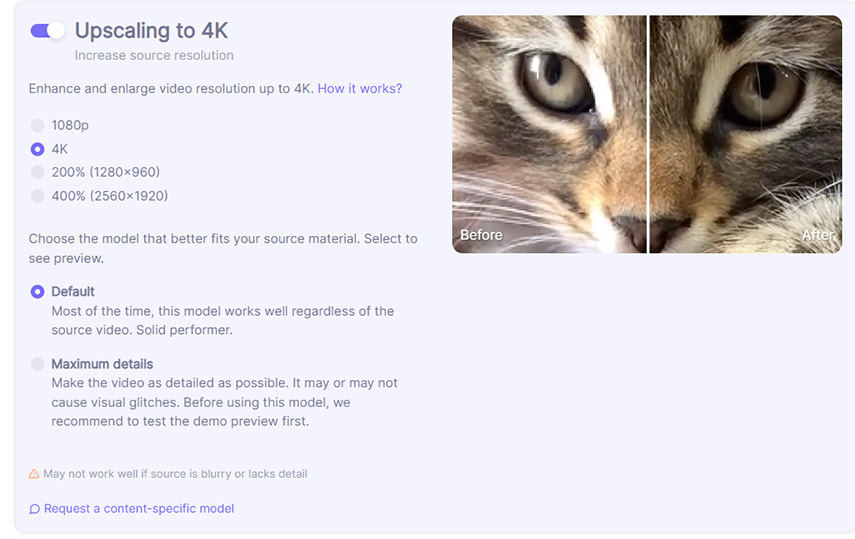 Features of Neural.Love

Can create slow motion

Upscales videos to 4K

Boosts FPS to 60 with additional frames

Pros:

Makes excellent vibrant art by coloring old videos

Brilliant video refinement

Cons:

The free version is limited, as it will only take a few short videos 

It does not provide a free video preview
This platform is a brilliant 480P to 1080P converter. You can access it easily from your browser. You will have an enhanced old video with better effects in a short time. The processed videos will be compatible with viewing on any device. 
Part 4. How to Convert 480P to 1080P in Android?
What if you have a video in your phone gallery that you want to post to your social media platforms or youtube? You would only want to upload a low-quality video by applying an interesting filter or effect. At the same time, it can be an inconvenience to import it to your laptop and export it again.
The PowerDirector app can be downloaded directly onto your Android device. It offers all the essential tools you can use to fine-tune your videos to a high-resolution quality. You create 1080P videos by adjusting the pace and adding effects such as blends and overlays.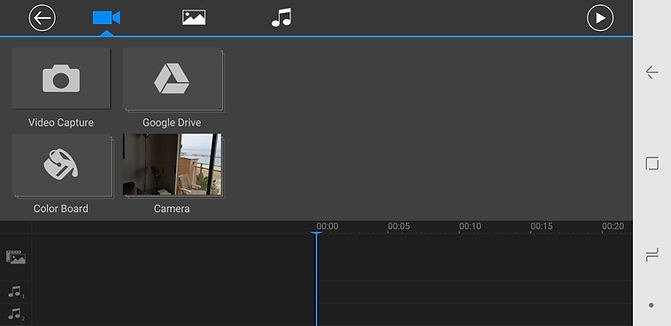 Features of PowerDirector

Portable version of Windows

Chroma-key green screen editor

Keyframe control

Support for 4K video

Pros:

Supports over 800 effects

Fast and affordable

Suitable for beginners and experts

Cons:

The free trial will have watermarks
The PowerDirector app is a fantastic portable editing app you can carry on your Android device. At the touch of a click, you can use it as a 480P to 1080P converter online for free at any time. The modern and simple interface lets you easily rotate, trim, split, merge, and flip videos.  
Part 5. FAQs of Upscaling 480P to 1080P?
1. Can you convert 480P to 720P?
You can use the HitPaw Video Enhancer to convert your 480P videos to 720P. This video resolution will provide progressive scanning at a 16x9 ratio aspect. It is the starting point of true high-definition videos. Upscaling your videos from 480P to 720P will give you a crisp, sharp video that will look fine on most displays. 
In a way, the 720P is better than the 1080P. It is because the lesser pixels have lesser pixel blocks. As a result, the overall picture will be sharper and more delicate when presented on any display. Furthermore, it will also take up lesser space on your storage device. 
2. Will the file size increase if you convert 480P to 1080P?
Yes, it will. After you treat and process your video from 480P to 1080P, the file size is bound to increase dramatically. This is because a video of 1080P resolution has more horizontal lines. This means that it carries more information. 
An upscaled video is visually far better. The video quality is higher, with a larger resolution rate. It is the main reason a 1080P video takes up more space than a 480P video. 
Part 6. Conclusion
Now that you have thoroughly analyzed the differences between videos of 480P and 1080P, you would be looking forward to trying out the 480P to 1080P upscaler. We recommend and highly encourage you to use the video converter 480P to 1080P to enhance your videos. Watch HitPaw Video Enhancer today to enjoy better-quality videos on any device display.