Top 9 Free Watermark Software You Need Are Here!
Watermark is now very common especially if you're a photographer, blogger, or put images online for any other purposes. But before using free watermark software, it's important to dig into the content of why watermarks are important.
It works as a copyright notice that restrains others from copying or misusing your content. Sometimes people even use your work to promote themselves.
It acts as a marketing tool by quickly letting people identify your work.
1. Watermark.ws Free Watermark Maker
This amazing software allows you to create and apply astonishing watermarks on your photos with up to date tools. The software includes:
Thousands of different types of font along with allowance to create your custom font.
It enables you to protect your watermark by copyright, registered, or trademark badge.
It smoothly blends watermark in the photos without distracting people's view from the photo.
Resizing and permitting to rotate until it fits faultlessly.
Color hex code aids you to change the color and background.
To make your watermark stand out, add a stroke to text, and enjoy styles.
With just one click you can watermark across the whole picture making it feasible and appealing.
Their professionals have created an excellent collection of fonts from which you can choose from saving your time and effort.
The software gives perfect quality when creating an authentic handwritten font.
Cyrillic, Hebrew, Arabic, Greek are some languages that are font support, making it more demanding.
With one click you can use your watermark again which was previously saved as a template.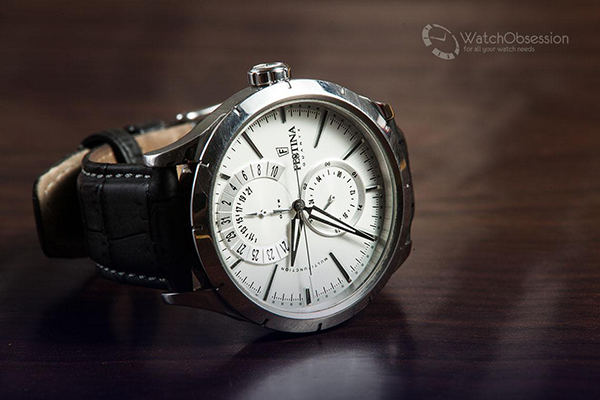 2. Watermarkly.com Watermark Maker Online
Watermarkly is that one software which is as fast as it enables to watermark 50 photos in just 5 minutes without making you wait. Wow! This exciting feature makes it highly recommendable. Its features include:
Customize the watermark with your logo or text.
Create multi-part watermarks.
You can add a transparent or opaque watermark that subtly blends into the picture.
Save EXIF information.
Are you worried about your work being disturbed because of a poor internet connection? Just clear your head and feel happy because this incredible software brings you instant upload and downloads either big or small images instantly without waiting in line by just clicking the watermark button even if you have a poor internet connection.
It is not necessary that all photos must be of the same size. To make your life easier this software adjusts watermark size automatically depending on large or small images.
Their desktop app for windows and mac allows watermarking of more than 50000 images without the hassle.
Watermark is a web app! You don't need to fill up your computer storage by installing software. This makes it completely secure, and low risk of viruses.
Moreover, no photos are saved on their servers and no one has access to them. Only watermark templates are stored on clouds for future access and ease. This enables you to use watermark, no matter who or from which computer you're using.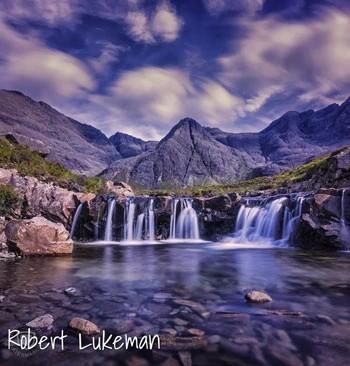 3. Makewatermark.com Watermark Creator Online
Like other watermark software, this ultra-software enables you to watermark multiple photos promptly and it's easier to use for the beginner as well along with free of cost. Its features include:
From a massive range of multiple fonts, single line custom to multi textual watermark, choice of color, level of transparency to resizing images after watermark everything is just right in the corner with a high-end quality tool kit and editing features.
Moreover, it permits tiled watermark for more security reasons which means you can tile the whole image with watermark without distracting the viewer's view.
You can handily import pictures from a computer, google drive, or Dropbox and add a logo or text of your choice.
It's quick and efficient working with the right tools makes it highly commendable.
Its range to 900 different premium fonts along with a variety of 9 different effects.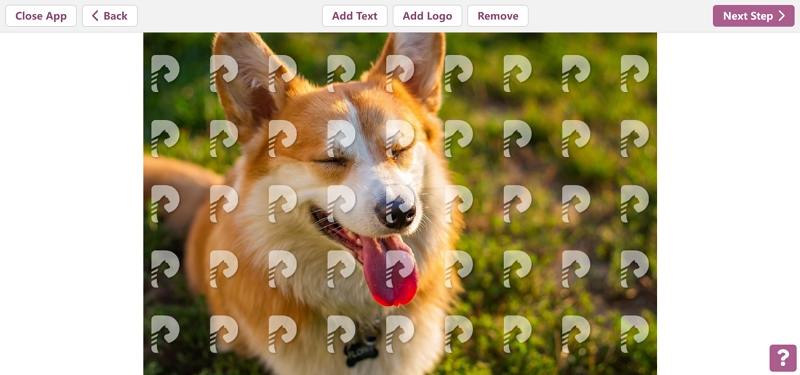 4. Watermark.ink Watermark Creator Free
It's an online web application which means you can watermark photos without installing any software making it safe and secure. It's characteristic are:
It provides a wide range of font, cropping, color, background, border, rotates option along with you can add a logo from a computer or add a logo image URL.
Templates can also be added which can be saved under "my template" to be used later.
It offers the best features making your watermark sleek and stylish and adds beauty to your image.
Your photos are completely safe and secured as no photos are saved on the server.
Your photos are saved in JPEG or PNG format.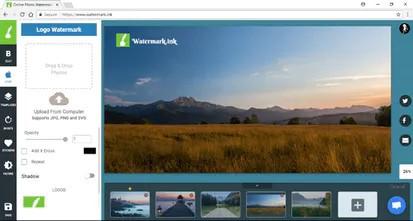 5. Watermarquee.com Watermark Creator Online Free
This is another best software that permits watermark photos until perfect in just a few seconds. Its basic characteristic are:
It provides an enormous range of fonts to choose from to make your photo look marvelous.
You can add a logo, company name, template, or text whatever suits you best.
In a short time, a huge number of photos can be a watermark.
From color to background everything is adjustable to your preference.
There are pre-built templates available that make your life easier by saving your precious time.
Its web browser means no need to install on any device, saving your storage.
Once you like it you can upgrade to the pro version to avail another set of features that are not only more advanced but make your photo wonderful.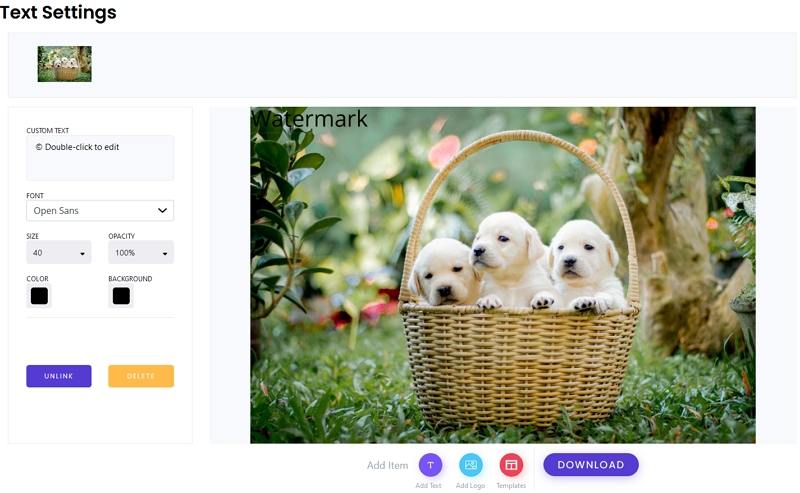 6. Umarkonline.com Free Online Watermark Maker
This is the online free version of the Unmark. In this, you can watermark photos from iPhone, iPad to android system phones.
You can choose the font, color, and transparency level that you think is perfect.
There are 9 pre-defined positions in which you can place your watermark.
It supports any browser like chrome, Firefox, internet explorer, and safari along with iPhone iPad, and android.
It's easy to use. You just need to upload a photo and set watermark text.
It comes with the additional feature of automatically calculating the perfect size for the watermark, though you can change it if you want.
It's a free online watermark web means no need to install any app.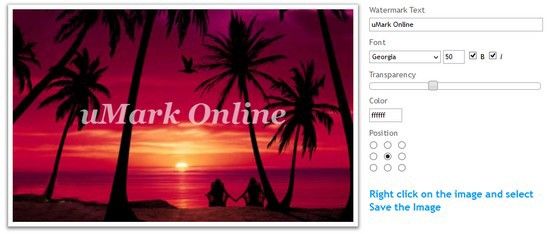 7. Img2go Free Watermark Software
This is advanced software that provides every kind of editing tool. In addition to this, it is also an online image converter that turns your images into other formats like JPG to GIF or PNG, create vector images, convert images to documents. Its basics are:
Cropping, rotation, filters, and frames change of color all options are available.
It allows watermarking pictures for free and it's easy to use.
These pictures can then be converted to other formats making them feasible.
Resizing of the image files can be done online and fast by using the width and/or height in pixels and even the DPI of the image.
This software also has an image compressor which aids you to easily change the actual file size of the photos, pictures, or other image files.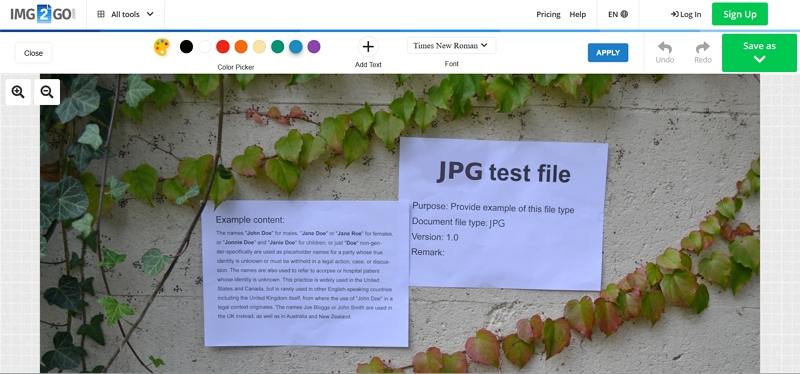 8. Mockofun Free Online Watermark Tool
It's an online text editor with detailed and advanced features. It is used to make awesome typography, edit text online, and add text to photos online, and a lot more. With mockofun you can overlay photos in creative ways making it distinguishing. Its features are the following:
800 online different styles, highlight text, circular text, outline font, stroke text, text symbols, online text designs, and creative text effects.
Can create curved text, wavy text, and arched text making it super cool and impressive.
To make logos, outline text is approachable.
Add a stroke to the text.
Create vector badges from predefined vector badges and labels which help to create custom logos.
Add text in a circle.
Lettering online can also be done easily.
Photo filters such as blur, saturation, brightness, contrast, and hue are available.
If you have a new font design on your mind. Stay there because this super awesome software allows you to install and upload fonts in mockofun online font editor.
Easy and quick.
Freehand lettering fonts and lettering alphabet fonts available.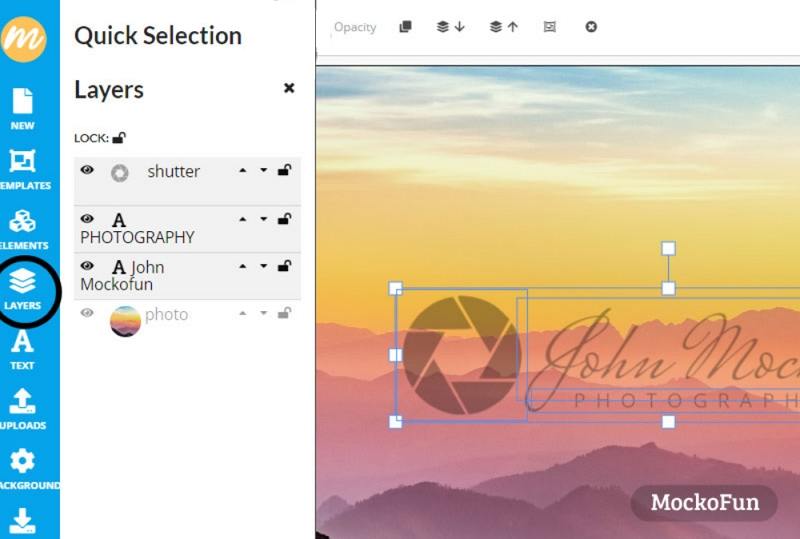 9. Picmarkr.com Watermark Creator Online
Picmarkr.com is an easy-to-use watermark creator, you can add custom watermark to your images to protect your images and pictures easily. Here are its features:
Batch image processing.
Add text, image, or tiled watermark.
Add digital watermark to your images.
Can change size or rotate a batch of photos at the same time.
Rename a large number of pictures in just a few clicks.
You can create your watermark template.
For text watermarks, a set of professional preset is available.
From transparency, different fonts, colors all you need to make photos flawless are there.
Works best for the Flickr users as they can directly import from Flickr, add watermark and upload it back on Flickr.
User-friendly interface.
A batch of photos can be done at the same time.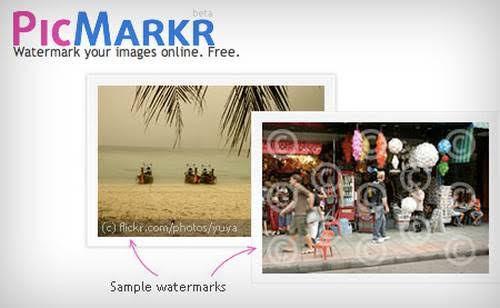 Additional Tips: How to Remove the Watermark from an Image or Photo
HitPaw Watermark Remover is the emerging software company that aims to make your life easier and is highly known for being the easiest watermark remover. It is user-friendly with no risk of virus and ads. It deals in video edit/convert, image edit, and other fields. There are a few steps by which you can remove the watermark from images.
Step 1: Install HitPaw Watermark Remover software and select option "remove Image Watermark". Then, import the image with watermark to this software.




Step 2. Choose the watermark that you want to remove and select option "remove mode".

Step 3: Click "Remove Now", then, you can check the effects. If you are not satisfied with it. You can redo it, then try other remove mode to get better result. Click "export" to save it when the picture meets you needs.
Conclusion:
Well, I can agree that in today's world watermarking your images plays a significant role, so that you don't run the risk of your images being misused. Therefore, you should consider all your needs and choose the best free watermark software that is easy and efficient and in case you want to remove watermark, HitPaw Watermark Remover is just right here with easy steps to help you.