Updated Guide on Best Meme Subreddits [2023]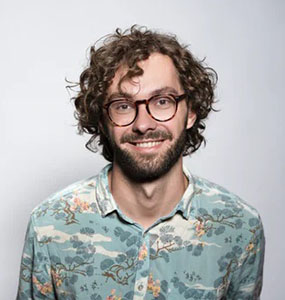 Joshua Hill
In today's digital age, memes have revolutionized social media platforms. Nothing is as entertaining and popular as a funny meme relevant to the subject.
Whether the internet is full of platforms where you can access memes, but Reddit is probably the most popular platform having millions of funny memes collections. To help you out, we have rounded up the funniest and best meme Subreddits to make you laugh.
1. What is the Subreddits
As the name indicates, a Subreddit is the "subgroup" of Reddit which is dedicated to a particular niche or topic. A Subreddit has:
Specific theme
Specific rules
Moderators
Its system for comments, links, and self-posts revolve around the main theme
Anyone can make a Subreddit for free and make it public or private. These Subreddits collectively define Reddit. People love to explore several Subreddits to access the memes associated with a specific niche such as economy, college life, celebrities, and so on.
2. 10 Best Meme Subreddits
Here is a curated list of the best meme Subreddits in 2023.
1. r/funny
Having over 20 million subscribers, this Subreddit has a huge collection of up-to-scratch entertaining memes. The community shares hundreds of mems every day to keep you excited all the time. You can search for new, hot, and top memes under the categories of posts.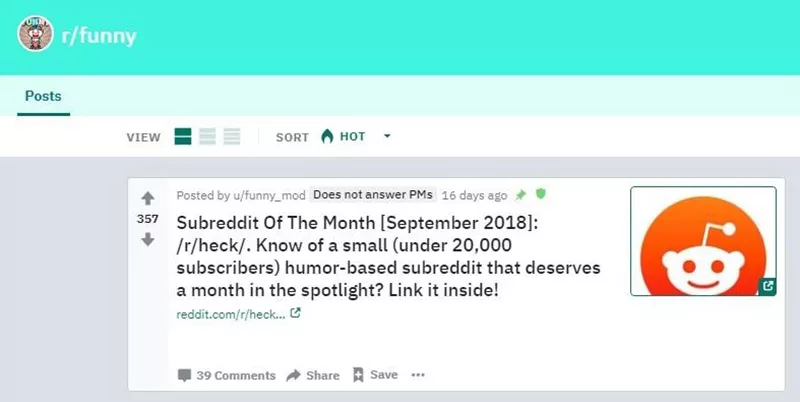 2. r/memes
If you are looking for some of the hottest memes on the internet, r/memes subreddit is where you should go. With almost 2 million active users, the platform integrates emotions, fun, family, and social life to bring rib-cracking yet educative memes. Look for specific categories to find what you want.
3. r/dankmemes
This group brings a popular and up-to-date collection of entertaining memes for you. As the name indicates, dankmemes employ sarcastic expressions in viral jokes to bring something interesting to the audience. The community strongly prohibits any content that glorifies violence.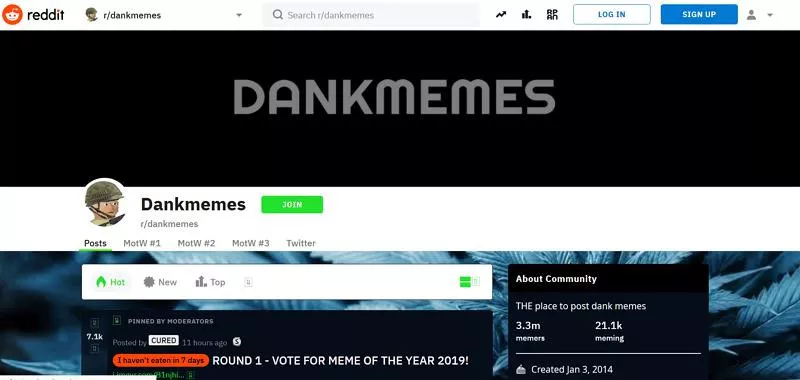 4. r/wholesomememes
This community brings all kinds of amazing memes. Use the filters to narrow down memes based on time, relevance, top, new, and commence. The relevance filter is highly effective for filtering the memes pertaining to a specific topic. With just a few minutes, you can get updated on whatever is happening in the meme world.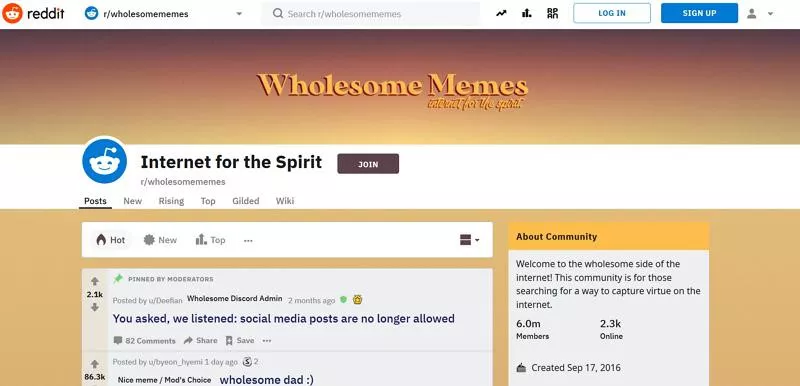 5. r/okbuddyretard
Don't get confused by its name. This best meme Subreddits 2018 bombards the audience with some of the funniest and quirkiest memes you would find online. In its vast pool of millions of memes, narrow down your search using Hit, New, and Top filters and access the best memes. The moderators make sure each member complies with the rules of the subreddit.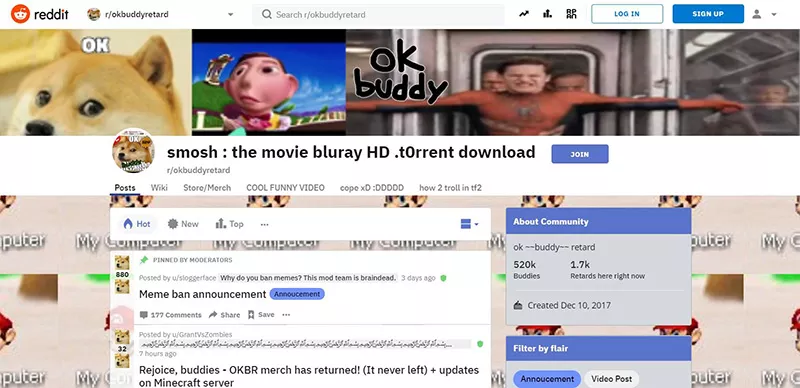 6. r/comedymemes
Just as its name indicates, this community is all about funny stupid yet funny stuff. Scrolling down the subreddit, you won't get bored even for hours. The group allows meme videos of a maximum of 10 seconds and you cannot post something that's already been posted in the last months.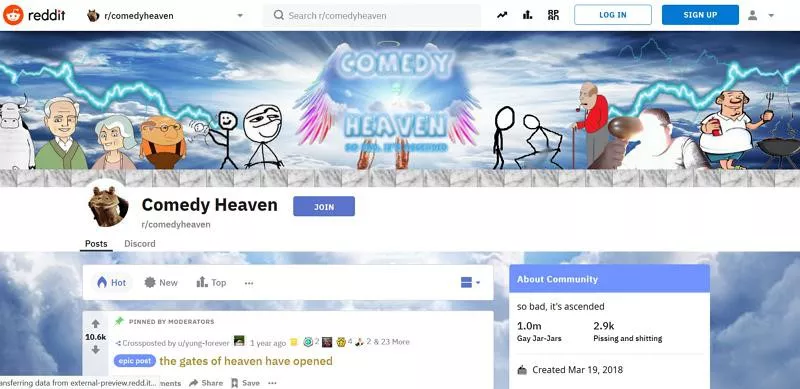 7. r/pewdiepiesubmissions
This group bombards you with all types of funny memes except the ones propagating violence. The moderators permit only the latest and relevant memes that can change your perception about a certain topic. Here, you'll find plenty of jokes intentionally using inexplicable cliché.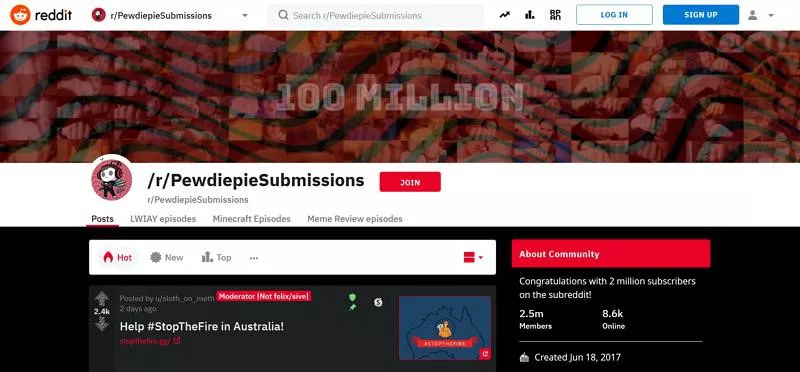 8. r/lastimages
Every meme on this subreddit tells a tale. While not many people tend to like the last image or video of a person, but for some, it can arouse sad emotions. Digging deep, you'll find plenty of relevant funny content that makes your day.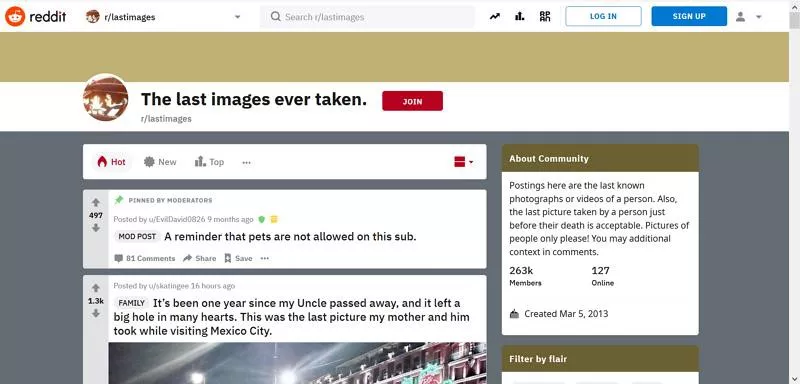 9. r/historymemes
If you're into history, then this community is an ideal platform to get yourself entertained while enriching your knowledge. This group boasts of posting whole-round memes about the past but one cannot post a meme about an event that happened less than 20 years ago. For instance, anyone meme about 9/11 events can be posted after 9/11/2021.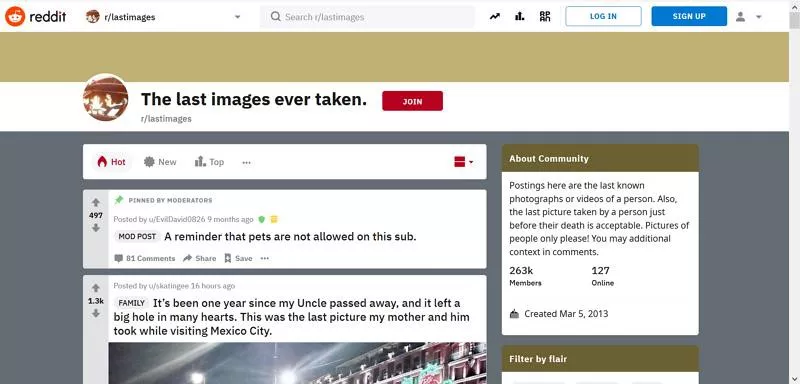 10. r/raimimemes
Created in January 2014, it offers millions of memes that will crack you up any time of the day. With its clean and intuitive interface, it won't take you long to enjoy the latest, most sought-after, or niche-specific memes.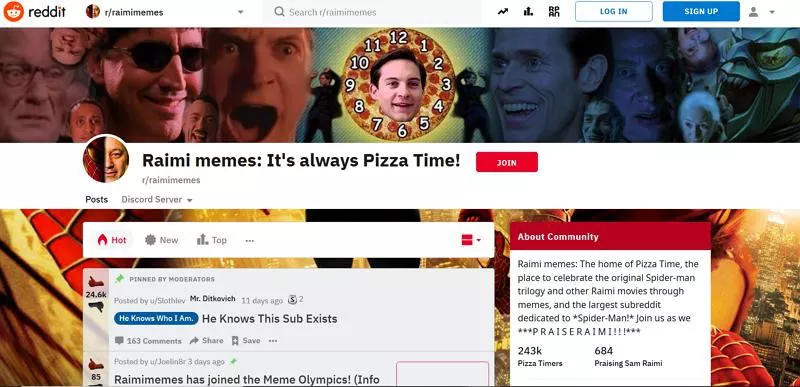 3. Need to Learn: How to Create Charming Video
For a content creator, a professional video editor is the most crucial tool at their disposal. If you're looking for the best and most comprehensive meme generator, then look no further. HitPaw Edimakor comes with tons of advanced and exciting templates and visual effects that work in tandem to make a perfect video that you can share on a subreddit. What sets it apart is its built-in photo editor that provides a wide range of editing tools and photo effects to amplify your meme as needed. Thanks to its intuitive and clean interface, it's a go-to meme generator for all users – regardless of their skill set.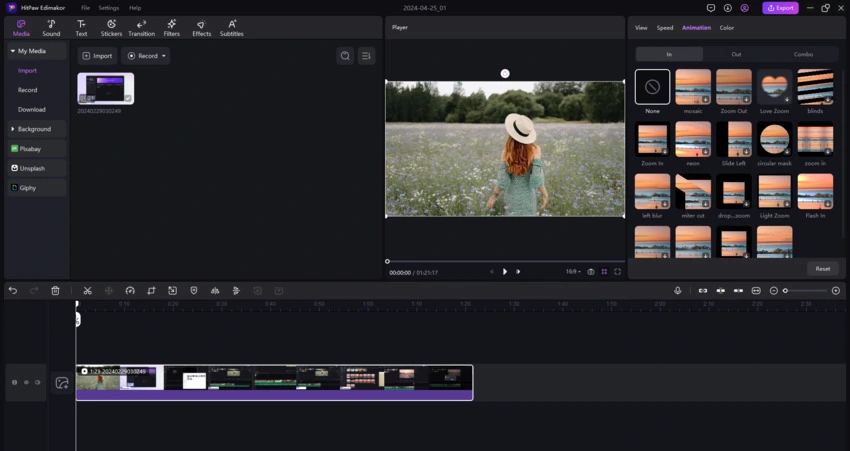 Final Remarks
After reading this article, you won't have any trouble finding the funniest Reddit best meme Subreddits. Get your favorite memes and share them with your friends and followers to brighten their moods. If you want to create a spectacular meme, then HitPaw Edimakor is all you need. With this tool installed on your Windows, you're just a few clicks away from producing a creative and funny meme.