What is Twitch Stream Key and How to Find It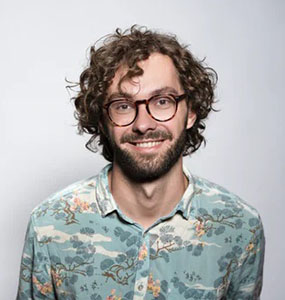 Twitch is possibly the most well-liked streaming platform all over the world. People all over the world use this platform for livestreaming. And one of the essential things that is need for livestreaming while using this platform is Twitch stream key. What is this key? Why is it so important for streaming? How to find stream key on Twitch? All these questions related to stream key will be answered in this article. Read below to know more about stream key Twitch.
Part 1. What is Twitch Stream Key?
A stream key Twitch is a unique code provided to the users by the streaming platform that they require to use with the broadcasting tool that they use for streaming. When asked by the tool, users need to add this key to make sure their content displays up on the streaming platform. Each key is specific to the account and is required before a user can begin streaming on Twitch.
Your stream key is censored and users have to click the Show option to see it. That is when the platform alters you that you should not share your key with anybody else and that no one from the streaming platform will ever ask you for your stream key. In following part, we will show you where to find stream key Twitch.
Part 2. How to Find Stream Key on Twitch?
How to get stream key Twitch? Well, every account on Twitch has its own unique stream key that can only be viewed by the user itself and nobody else. Follow the below steps to know how to find Twitch stream key. Read below to know more.
1

Sign in to your account on Twitch. Tap your avatar on the screen on the top right-hand side. Now, tap Creator Dashboard in the menu.

2

Tap the Settings option (with the gear icon) present on the menu at the bottom on the left-hand side.

3

Within Settings, click on the tab marked Channel and Videos. This will show the Stream option. Click the option.

4

This is your Twitch stream key location. It is situated at the top below Primary Stream Key tab.

5

It is displayed as a series of dots as an additional layer of security to avoid people from misusing the key if you were to show it accidentally on stream.

6

Now that you know where is my Twitch stream key, you can tap the show option if you wish to see the key.

7

To copy the key, click the copy option. Copy the key in your broadcasting software into the appropriate place.
After knowing where to find Twitch stream key, the key can be copied into Lightstream, OBS Studio, Streamlabs, and Gamecaster. Since Twitch Studio is an app developed by Twitch, users shouldn't ever need to find Twitch stream key.
Part 3. Should You Share Your Twitch Stream Key?
After knowing how to get Twitch stream key, the next important thing to remember is that users should never share their stream key with anybody. Your account or channel is yours and a part of your identity. Bad actor might try to scam you out of telling them where to find stream key on Twitch. Users should ignore these requests and comments. While it is not suggested that you share your account on Twitch with other users, there might be a few reasons to do so. Hence, be careful while sharing your Twitch stream key and other details.
Part 4. How to Change Twitch Stream Key If Someone Gets It?
If your stream key is exposed, change it instantly so that scammers do not hack your account. If they are streaming on your channel already, change the key. Once the key is changed, you can then begin streaming. Doing so will remove them off of the account. Follow the below steps to know how to find your Twitch stream key and reset it.
1

Click your profile icon.

2

Click on the Creator Dashboard.

3

On the navigation on the left, tap on Settings > Channel and Videos and then click on Stream option.

4

Click Reset next to your stream key.
Activate two-factor authentication on your account on Twitch to make it difficult for other users to hijack you. If they have access to your account on Twitch, they might have passwords to other accounts too. Remember to change your email account password too.
Bonus Tip: How to Make Your Twitch Stream Look Good?
Are you brand new to Twitch or are you looking to create a better-looking stream? HitPaw Screen Recorder is quite possibly one of the best broadcasting software available at the moment. With it, you will be able to drastically improve how your stream looks and attract more viewers. Follow the below steps to know how to use this tool.
Step 01Download and install HitPaw Screen Recorder on your PC and then launch it.
Step 02On main interface and tap Live option and click Live Streaming option.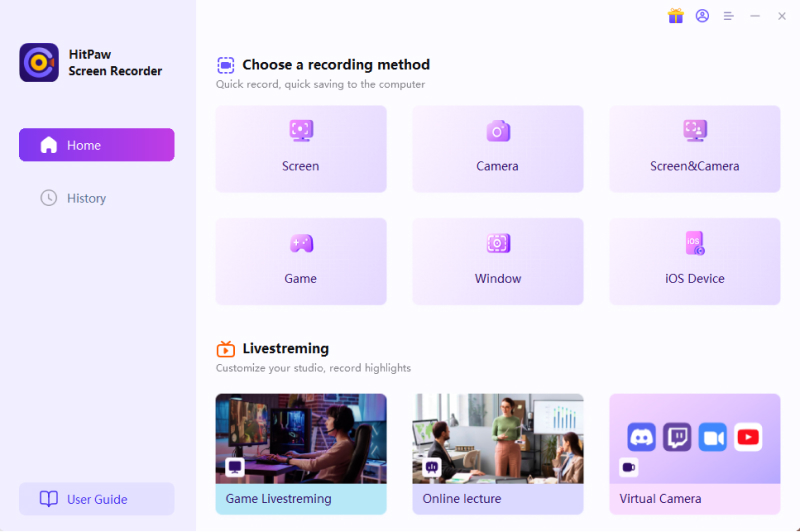 Step 03Tap the Add Source option to add Screen, Game, Webcam, Window, Texts or Images you want to Live Stream.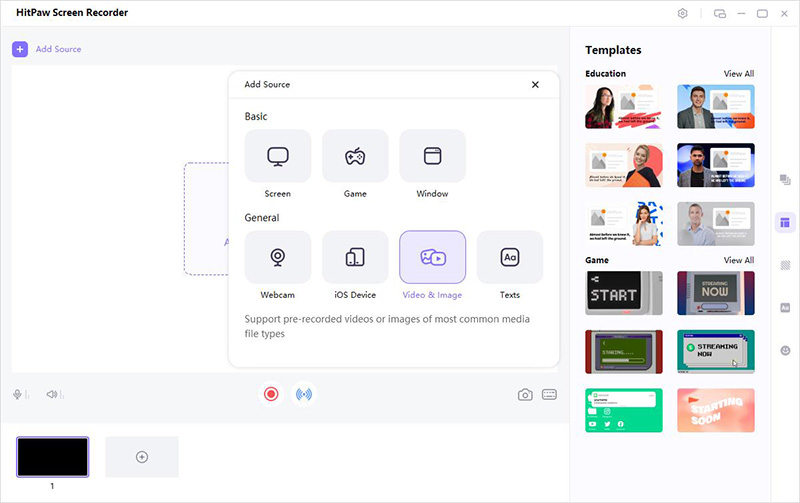 Step 04Go to Twitch Studio. And select Video Capture Device under Add Source. Select HitPaw Camera from the list of device.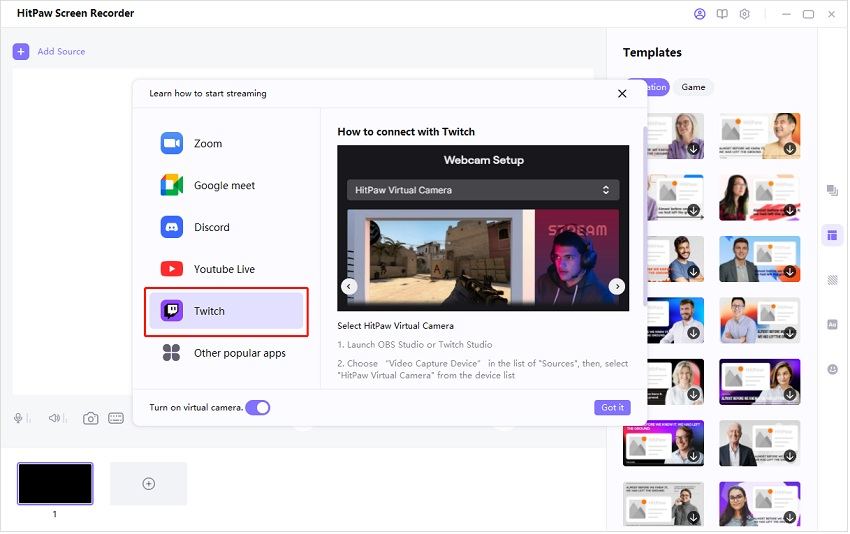 Step 05Now you can live stream whatever you add on HitPaw Screen Recorder to Twitch.
Users can live stream with different platforms at the same time. Select HitPaw Camera after opening all the platforms you need to live stream from. If users need to live stream and record at the same time, they can do that as well.
Conclusion
Having said that, you just had a look at how to find your stream key on Twitch. You also saw how to reset your stream key. In addition to this, we saw why is necessary not share your stream key. Also, after knowing where is stream key Twitch, we saw how to enhance your live stream with the help of HitPaw Screen Recorder.