[Solved] How to Record Instagram Live in 2023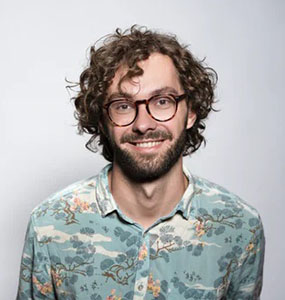 Having millions of daily active users, Instagram is one of the most popular social media platforms in 2023. Now, users can watch amazing live stream sessions of their favorite celebrities, brands, or content creators, a featured called Instagram Live.
But what if you want to record a live stream to use it for posterity? Unsurprisingly, Instagram doesn't offer a built-in feature for Instagram Live record. But worry not as we have rounded up several top-ranked Instagram Live recorders. Stick to reading and learn how to record Instagram live.
Part 1. How to Record Instagram Live on Computer
When it comes to the best software to record Instagram Live, HitPaw Screen Recorder stands out. With this tool install on your PC, recording a live Instagram session is a walk in the park.
It offers a click-through process to start recording anything on your screen. Plus, you can customize the recording screen to capture any specific area on your desktop. Using its draw feature, users can highlight important details in different colors and fonts. This app works on both Mac and Windows.
Aside from Instagram Live, it lets you record webcam, games, and iOS device. Some other features of HitPaw Screen Recorder include scheduled or segment recording, setting hotkeys, start live session, host video sessions, and more. Not to mention, it offers the cheapest premium plans to users.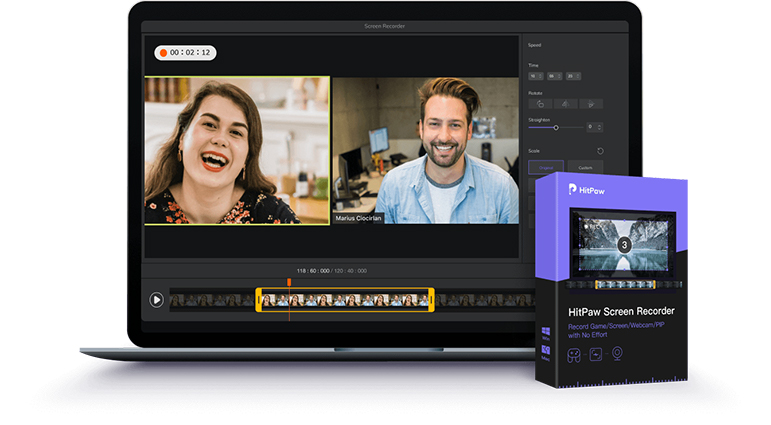 Let us learn more about its unique features:
The software provides a one-click procedure to record Instagram Live
High-quality output
Capture the whole screen or a specific area
Allows you to record games, webcams, and iOS devices
Real-time drawing feature
Very easy to install and use
Learning how to Instagram live record using this program is as easy as it can get. Follow the below instructions to do that:
Step 02 Select Screen under the Record tab.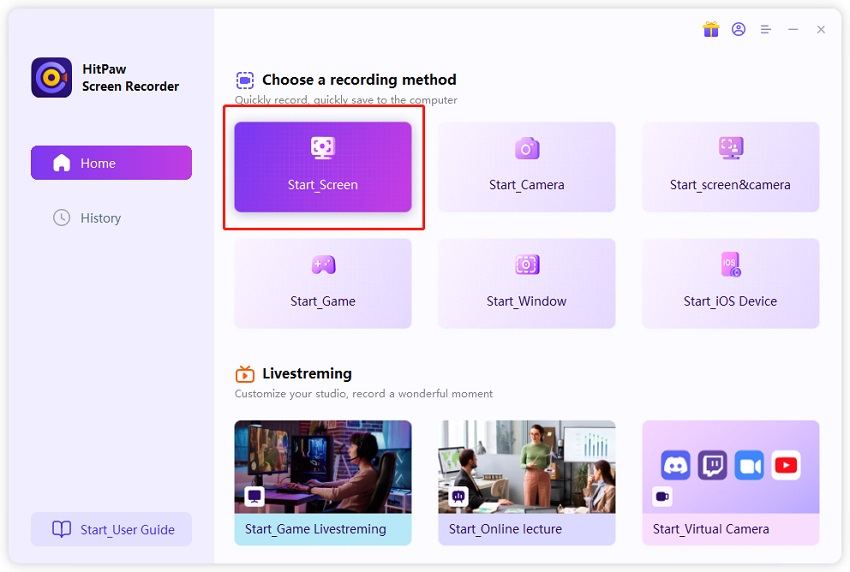 Step 03 Now, run the Instagram Live video and adjust the screen recording area as needed.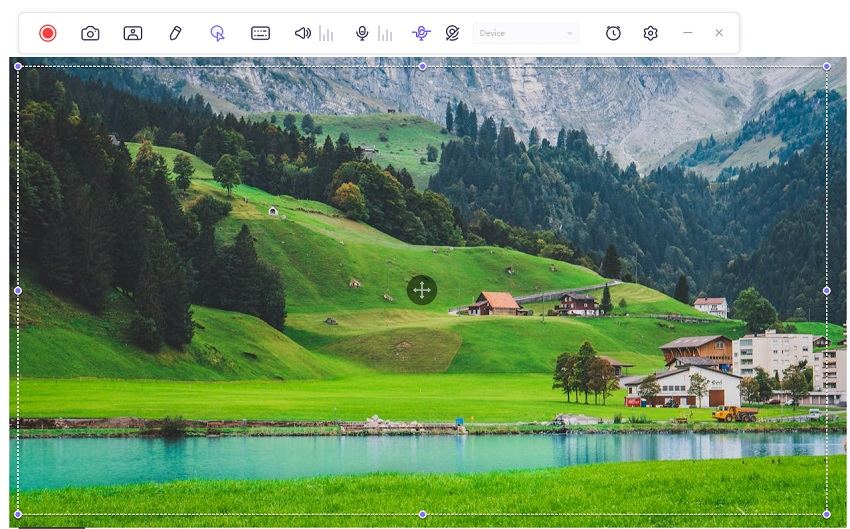 Step 04 After that, hit the Record icon (round red button) to begin recording. Use the draw feature if you want.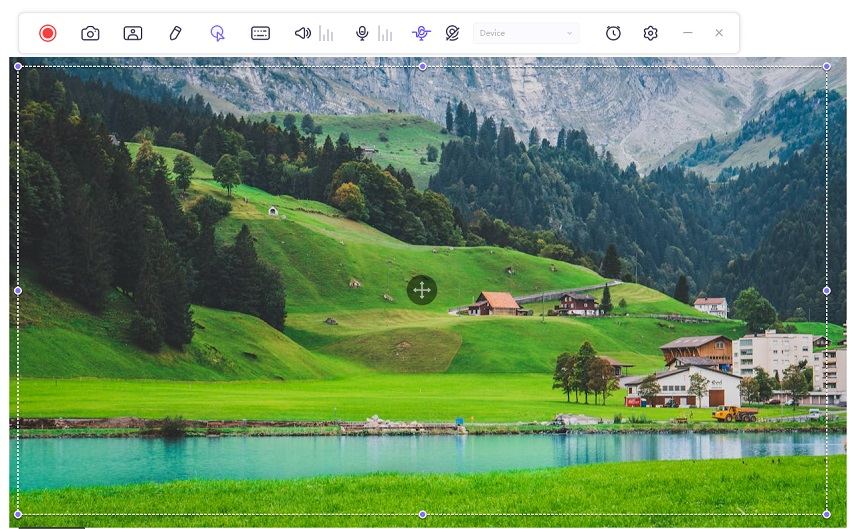 Step 05 When you're done recording, click on the Stop icon to enter the editing interface. Here, trim the video or access it in the Output Folder.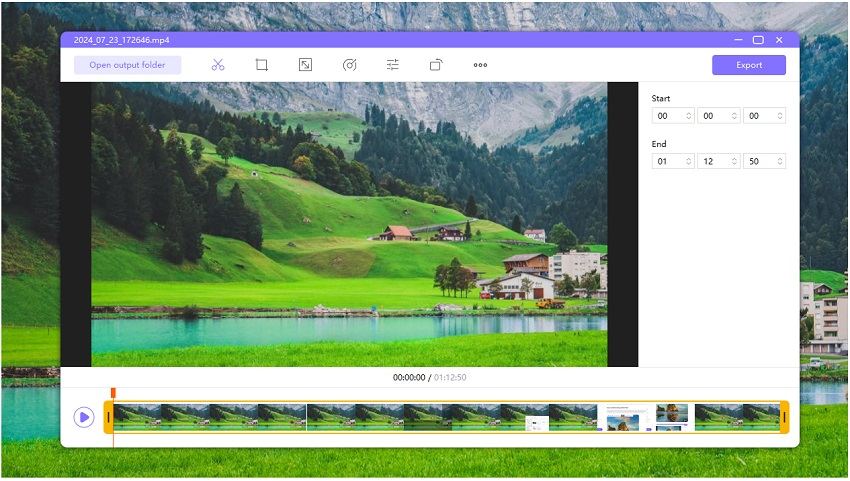 Part 2. How to Record Instagram Live on iPhone
If you're an iPhone user and want to Instagram live record, then you're in for a treat. While you can use any credible screen recorder from the App Store, the iPhone itself offers a built-in recording service.
It saves you from the hassles of installing any third-party program on your phone. Not to mention, this feature is completely free all iPhones running on iOS 11 or later. That answers your question can you screen record Instagram Live on an iPhone.
Without any further ado, follow the below instructions to record Instagram Live:
Step 01 Generally, you can see the Screen Record icon on the Control Center. If not, go to Settings > Control Center, and hit the "+" icon next to Screen Recording.
Step 02 Now, play the Instagram Live video, swipe up or down to go to the Control Center and tap the Screen Record icon. It will start recording in 3 seconds.
Step 03 After recording, tap the same icon again to end recording. You can now access the video in your phone's gallery.
Part 3. How to Record Instagram Live on Android
Many users ask, can you record Instagram Live on an Android phone? The answer is Yes. There're tons of applications on the Google Play Store that let you capture a live session on Instagram without any hassles.
Now the app you choose depends on your individual preferences. Based on user feedback, we found Mobizen Screen Recorder as a credible tool for Instagram Live record on any Android mobile. Its functionality goes beyond recording your screen as it also comes loaded with a video editor.
This allows you to capture a video as well as edit it within the app. More strikingly, the app lets allows you to capture your reactions freely while recording sound and your voice with Facecam. The best thing is you can install and use this program for free.
Here are the steps you need to follow to record Instagram Live:
Step 01 Install Mobizen Screen Recorder from the Google Play Store.
Step 02 Now, run the app and go to Instagram and find the video you want to record. Simply, hit Record on the app's main screen to begin.
Step 03 When the recording is completed, tap the Stop icon to end the recording. The program will save the recorded video in your gallery.
You May Also Like: How to Go Live on Instagram on Android/iPhone
Now that you know how to record Instagram live, the next step is to learn to host your own live session on Instagram. Luckily, going live to Instagram is easier than you think.
Just follow the below steps to go live with your Instagram followers from the comfort of your smartphone:
Step 01 Launch the Instagram app on your phone.
Step 02 Tap the "+" icon at the top-right corner and select Live.
Step 03 You'll see several options on the left tab. Select "Schedule" and enter the Video title and Start time.
Step 04 Now, choose a preferable filter and finally, hit Record to begin the session.
Final Thoughts
And that's it. This article has provided a step-by-step guide on how to Instagram live record on your PC or smartphone. Now you know that recording the live session of your favorite content creator is on your fingertips. All you need to do is get HitPaw Screen Recorder and start capturing unlimited Instagram Live videos in HD.
This guide also teaches you to record Instagram Live on your Android and iPhone as well how to go live with your Instagram followers from your smartphone.