Detailed Guide on How to Stream Nintendo Switch on Twitch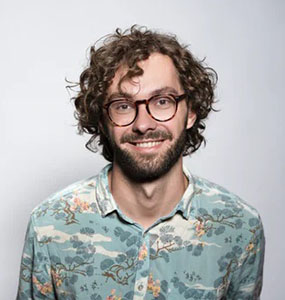 The Nintendo Switch is an exceptional option when it comes to connecting Twitch and your home console. But, using the device is not as easy as it may sound. But, can you stream Nintendo games on Twitch? How do I stream my Nintendo Switch on Twitch without a capture card? This article will tell you how to do this. Read below to know more.
Part 1. What You'll Need to Stream Nintendo Games on Twitch?
Below are the following requirements that you should meet before we proceed to know how to stream Nintendo switch on Twitch.
A computer:

Obviously, users will need a macOS or Windows device for streaming. Make sure that the device you are using has higher processing power, which will ensure you stream at a higher resolution.

OBS Studio:

This is another important tool that you will need for streaming. It can be downloaded from the official website for macOS and Windows devices.

A Game Capture Card:

Now that OBS Studio is present in the list, users will also need a game capture card. Most card that support 60 frames per second and 1080p resolution are compatible with OBS Studio. Make sure to choose that are compatible and easy to install as well as pocket-friendly.

Webcam:

Webcam is an optional requirement that can enhance your streaming. It is required only if users wish to add their video while playing the game.

A microphone or headset:

This too is an optional requirement and can be used to enhance the stream.
Part 2. How to Stream Nintendo Switch on Twitch?
Follow the below steps to know how to stream Nintendo Switch on Twitch.
1. Connect Your Nintendo Switch to Your Computer
This section will tell you how to connect your Nintendo Switch to your gaming device.
1

To begin with, ensure your Nintendo Switch is in the dock.

2

Look for the HDMI cable that comes out from the device and connects to your TV.

3

Unplug the end connected to your TV and connect it into your Game Capture Card.

4

Open the Capture Software on your Laptop. Turn on the Nintendo Switch while docked.

5

Take the USB cable and connect the Game Capture Card with your Laptop. And within a few seconds, you will find the Nintendo Switch's Home screen displayed right on your Laptop.
2. Twitch Stream the Nintendo Switch With OBS Studio
This section will tell you how to Twitch stream your Nintendo Switch with OBS Studio. The first thing you need to do after installing OBS Studio on your computer is to link it to your Twitch account.
1

Sign into the official website of Twitch and navigate to the Dashboard.

2

Click on your Profile icon and the choose Account Settings.

3

Now, click the Channel and Videos section.

4

Users will see a tab dubbed Primary Stream Key. Click the Copy option to copy the key to the clipboard.

5

In OBS Studio, navigate to File >> Settings >> Stream. Here, ensure that Twitch is selected.

6

Next, paste the key into the available space and click OK. OBS Studio will now broadcast to Twitch whenever you stream.

7

After getting everything set up, tap on Start Streaming. The content from the Nintendo Switch will stream on your Twitch account live.
3. Add Webcam or Microphone to Optimize Nintendo Switch Stream on Twitch
As mentioned earlier, users can use webcam and microphone to enhance their stream on Twitch. Doing so can increase your viewer count. One tool that can be used to enhance your stream is HitPaw Screen Recorder. The tool is a professional live streaming software that comes with enhanced features to optimize your stream. With the help of this tool, users can add a camera overlay to enhance their stream, thereby increasing the viewers count. In addition to this, the virtual camera feature by the tool can be used by the users, thereby making a complete setup to stream the game.
1

Run HitPaw Screen Recorder. Next, go to Live >> Virtual Camera >> Add source. This will add the content you wish to stream live on Twitch.

2

Now, head to OBS and click Video Capture Device option in the Source list > OK > Device > HitPaw Virtual Camera > OK. Also, click Settings > Stream > Service > Twitch.
FAQs on Live Streaming Nintendo Switch Games On Twitch
Below are some frequently asked questions on live streaming Nintendo Switch games on Twitch. Have a look.
1. Can you stream Nintendo games on Twitch?
The Nintendo Switch device is not capable of directly streaming to Twitch. On the other hand, users can use an external capture card and start live streaming their Nintendo games on Twitch. You can refer the steps mentioned above.
2. How do I stream my Nintendo Switch on Twitch without a capture card?
Yes, the best way to stream your Nintendo Switch to Twitch without using a capture card is to use an Xbox-One. But streaming Nintendo Switch with the help of a capture card is easier and saves the gameplay too.
Conclusion
In short, we just had a look at how to stream Nintendo switch on twitch. In addition to this, you also had a look at HitPaw Screen Recorder which is the best tool to use for enhancing Nintendo Switch games streaming on Twitch.