Panzoid Video Editor Review: A Great Online Video Editor
Recently, especially after this rapid shift to online jobs, academia and entertainment due to COVID-19, a drastic increase in the number of video editors available online has taken place. So much so, that it has become increasingly difficult to choose the right editor to edit your video according to your preference. Hence we decided to thoroughly use and review such online video editing tools, such as the Panzoid video editor.
Summary
Summary
Here, you can know Panzoid Video Editor's features, guide and alternative.

Part 1. What is Panzoid Video Editor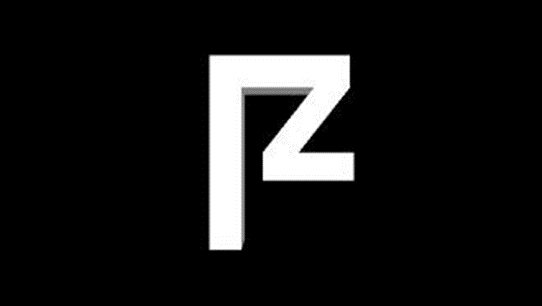 Panzoid video editor is one of the wide range of content creating and editing tools offered by Panzoid. Panzoid, started its mission to provide tools for digital enhancing and ease of its user in January 2012 and has been serving its users ever since then. It began with the launch of Backgrounder 1.0. Panzoid video editor 2.0.63 is the latest upgraded version of the video editor. It uses a Core of 1.0.101 and UI, 1.0.70. The Panzoid video editor offers a plethora of amazing and unique features for its users to customize, beautify us, and animate their virtual creations.
Some of these features are highlighted below:
3D video editing

Panzoid online video editor offers 3D animations and techniques to edit your video in a 3D format.

Split Video

The video editor enables the user to split their video into different parts and delete the unrequired part.

Adding Text

Using the Panzoid video editor, people can add multiple texts in their videos, offered in a wide range of colors and fonts.

Merging clips

Panzoid online video editing tool also offers its users to merge different video clips and assemble them into one unique video.

Artistic features

Perhaps, what makes Panzoid video editor unique is the huge amount of useful and creative features that it offers to edit videos, such as the use of Bezier interpolation, separate animated vectors, the capability to create media from fragments, transform effect, property expressions, etc.
Part 2. How to Use Panzoid Video Editor
Using the Panzoid video editor online is relatively very easy and requires none/minimal expertise. Below, we have noted down how to use the tool in some simple steps.
Step 1: To begin with, open the Panzoid editor video on your device, using this link: https://panzoid.com/tools/videoeditor

Step 2: A menu bar is located at the very right side of the screen, click on it and then flick on the media option that is displayed. Once you have selected the media option, you'll get an option to import all the files that you want to use to edit your video. Select all your desired files that you want to use to edit your video, be it video clips, audios, or even images. Then click on open and wait for your files to be audios loaded in the media portion.

Step 3: Drag the very first clip that you want to begin your editing with on your timeline and start editing using all the features provided.

Step 4: Once you have customized your video according to your desire, click on the download your video option available and wait for the download to complete. Once the video is downloaded you can access it from the download portion of files in your device and use it accordingly.
Part 3. Is Panzoid Video Editor a Good Video Editor?
Panzoid video editor is one of the finest and most creative video editing tools available online. It is very user friendly and gives quick results. Customers have given some excellent reviews on their site such as a customer posted "This website is actually pretty good! Although it needs a few improvements and additional tools, I think Panzoid is the probably the best free website I have ever used.", while another posted how "it's amazing."
After our extensive research on Panzoid online video editor, we compiled data from a lot of users and have come up with a list of features that the users like and dislike about it.
Features that users like:
It is free
Easily accessible online
No watermark
User friendly
Offers a wide range of features to edit and customize the video
Features that the users dislike:
It does not auto-save
Works best only on big screen devices (laptops, tablets, etc.) and not that fitting for small screen devices such as mobile phones.
Part 4. Panzoid Video Editor Alternative
Panzoid video editor tool sometimes does not meet your needs, if you are a beginner to deal with simple video editing, or if you need to use it for more stably, you can choose its alternative HitPaw Edimakor. Here are its features.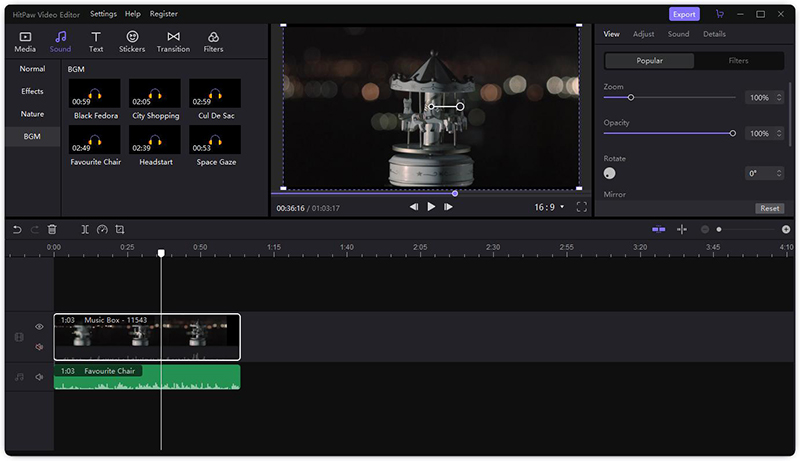 Offers cool features too edit and customize videos.
Provides the option to add and edit audio with ease.
Well organized functions and controls.
With very cheap price.
Conclusions
All in all, the Panzoid video editor is a great online video editing tool in terms of the vast features that it provides and ease of use. It has great customers' reviews and ratings and seems to be a captivating video editing tool. However, it does not meet customers' all needs for its simple features. For this case, you can choose HitPaw Edimakor which has a lot of cool functions.
FAQS on Panzoid Video Editor
How do I edit a Panzoid video?
Firstly, import the video that you want to edit on your Panzoid video editor media tab and then drag it to the timeline on the lower bottom of the screen and begin editing by clicking on various features and options available.
Is Panzoid safe?
Panzoid online video editor tool is 100% safe to use and ensures data safety and security. Even Safeweb.norton has deemed it as a safe website to use.
Is Panzoid free?
Panzoid is free to use online and offers a wide range of features. However, to be able to access all of its features and download it, it offers 3 different monthly paid plans, that you can choose according to your needs.