Free 5 Apps to Animate Old Pictures. Not Only MyHeritage Deep Nostalgia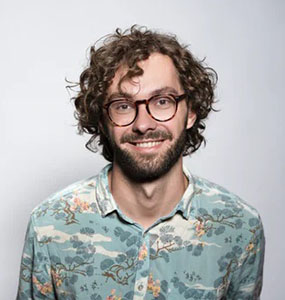 Joshua Hill
If you would love to add more spice to old memories, animating old pictures is the way to go. Animating old pictures can help create an interesting movie of how much time has passed between each event for which you had a photo. We consider how to AI animate old photos in detail below.
Part 1. Is It Possible to Animate Old Photos?
Yes, some apps can add head movement, winks, and blinks to your old photos. Some of these apps also have more sophisticated animation tools that can transform your collection of old photos into a more entertaining view of past events and photos. Some websites also help with old photo animation.
Part 2. The Top 5 Apps to Animate Old Photos
Giving motion to old pictures often involves the use of the software. There are many AI software that can help animate old photos free and instantly. We consider five of them.
1. Deep Nostalgia App
My Heritage is an online genealogy service. It created the MyHeritage Deep Nostalgia App that animates old pictures, which can help users relive memories of themselves and their loved ones. MyHeritage Deep Nostalgia App can animate old photos to give GIF format. Hence, static old photos can appear more lively as users add different body motions and animate old pictures. The body motion options include smiles, blinks, tilts, and nods. MyHeritage Deep Nostalgia App is available to download on Google Play Store and the iOS platform. It has a lots of advantages. It is a popular photo editor App and easy to use, which is specially made to enhance animation old photos. MyHeritage Deep Nostalgia App is supported to upload photos straight to the online family tree. One of the cons is that users need to upgrade to use enhanced features.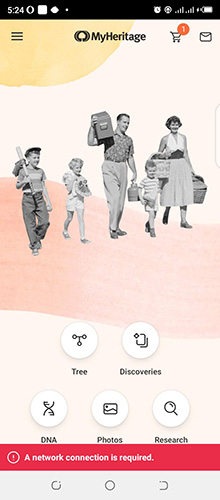 How to Use
Download and install the Deep Nostalgia App on either platform.
Register a user account with personal details including email, name, password, etc.
Upload the old photo you want to animate. Use the animation options such as blinks, tilts, etc. Click Go to apply animation to the photos.
Wait for the app to the old photo to the animated format.
Share the animated photo on major social media platforms including WhatsApp, Facebook, etc.
2. StoryZ Photo Motion
This is a top app to animate old pictures for both professional and new editors. It helps users create a mix of photos and videos. You can also create motion pictures using the motion and ripple tools. StoryZ Photo Motion features a community where members can share their projects. Users can save uncompleted projects so they can return to them later and finish them. This app is available to download on both Google Play Store and Apple Apps Store. It is the basic editor tool to animate old photo free and have the easy user guide, combing video and photo editing capacity. But StoryZ Photo Motion has a limited number of effects and you need to upgrade it to unlock more effects.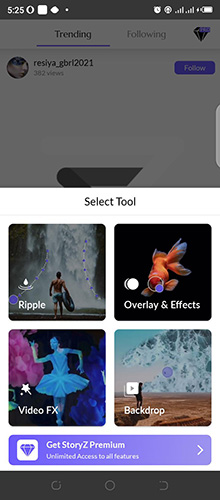 How to Use
Download and install the app.
Click the "Plus Button" on the Home screen and choose either Ripple or Overlay & Effects.
Import the old photo.
Use the menu under either option to animate old photos AI.
Save and share your animated photos.
3. PixaMotion
PixaMotion is a free photo editing app to animate old photos. It is available for Android and iOS devices. The app bears all the features of a premium photo editor. Users need to upgrade for a small monthly fee to use all the features. With this app, you can add effects, rotate, add emojis and animations to old photos. It has lots of effects and tools to animate old photos. The user guide is easily available to read. And the users also can participate in community challenges. But for new users, they may take longer to understand the app.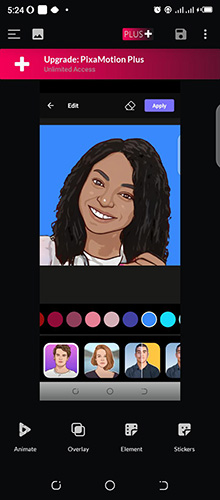 How to Use
Download and install PixaMotion
Click on the Import icon to locate the target photo on your gallery
Use the animation tools including motion, geometry, zoom, etc
Save your project as GIF or as a video. Share the animated photo with your social media contacts.
4. GifMaker.me
Unlike other resources on this list, GifMaker is an online photo/video editor to animate old photos. Users don't have to download any software to use the photo editing features. It is very easy to use GifMaker to animate old pictures. Users can add ambiance, color filters, music, and other effects hence bringing old photos to life. It is available for all internet-enabled devices. But it also has a limited number of effects.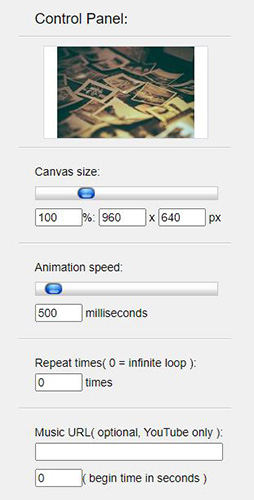 How to Use
Visit www.gifmaker.me.
Upload the old photo.
Set parameters such as image dimensions, animation timer, and output format.
Allow the website to process the changes and download the animated image as GIF or MP4.
5. Enlight Pixaloop
Let Pixaloop is the app that animate old photos, give life and charm to your old photos for free. Pixaloop has a fantastic cloud wallpaper that allows users to add memorable photos to them before adding effects. Users can opt for a different background if they wish. There are tons of effects and animation tools you can use on Pixaloop to make old pictures look better and lively. Pixaloop also allows users to crop out pictures from old videos before animating the photos. The new users will be guided by AI when they animate old pictures. But Enlight Pixaloop requires to upgrade to unlock full features.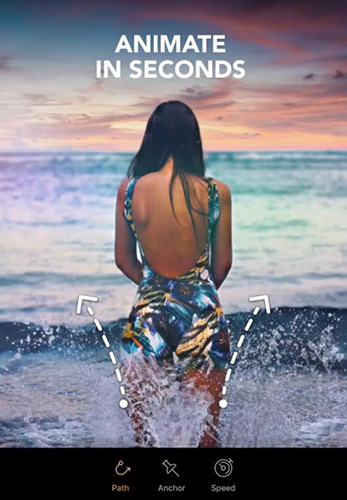 How to Use
Download Enlight Pixaloop on Play Store or App Store.
Complete the short registration form.
Click Upload Photo on the home page to get started.
Apply effects such as motion, warp, color to animate photos AI.
Save and share the animated photo with your contacts.
Part 3. How Does AI Animate Old Photos Work?
Users are made to upload a photo while that AI applies preset facial expressions and movements to the original picture. The AI can introduce a smile to the uploaded photo or make the head nod. Hence, the output image is produced as a motion picture which can be retrieved in GIF or MP4 format.
Part 4. How to Animate Old Photos Online?
Nowadays, Many online tools can make photo animated to create realistic video footage. For example, HitPaw Online Animate Old Photos, an easy-to-use online photo animation maker, can animate old photos online natually.
Key Features:
Fast animate photos within minutes.
Export Animated photo as a GIF.
Extremely easy-to-use, no skills required.
Can animate all kinds of photos, not just old photos.
How to Use:
Click on the following Download button to head to its official page first.
Click Upload a photo to choose the image you want to animate.
Then you'll be asked to select the propper area before animating.
Wait for a few seconds, you can see the results. Finally, download it as a video or a GIF.
Part 5. How About Vitalizing Your Old Photos?
HitPaw Edimakor is a great option if you want to bring your photos to life. This software can add sound, stickers or filters to animate your old photos.
1. Add sound to photos
There are many background music for you to choose and you can drag and drop into your photo and preview it.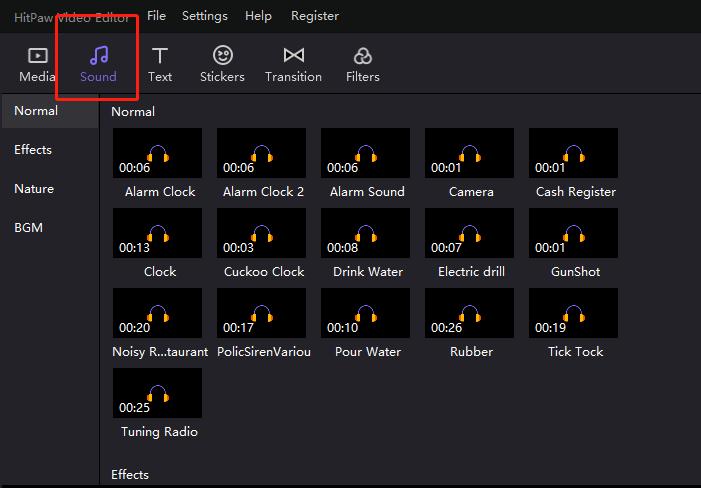 2. Add stickers to photos
HitPaw Edimakor provides a variety of stickers to animate your old photos, such as Animal Emoji, 3D Elements or other effects, etc.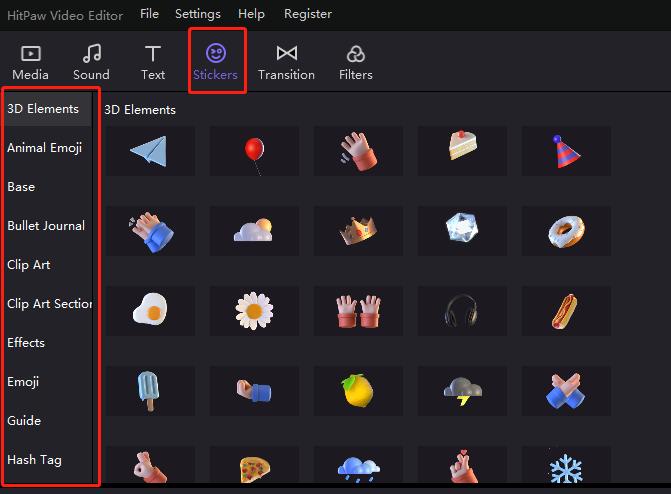 3. Add filters to photos
Filters can make your photos more colorful. There are many different types of filters for you to animate your old photos, including film, scenery or food, etc.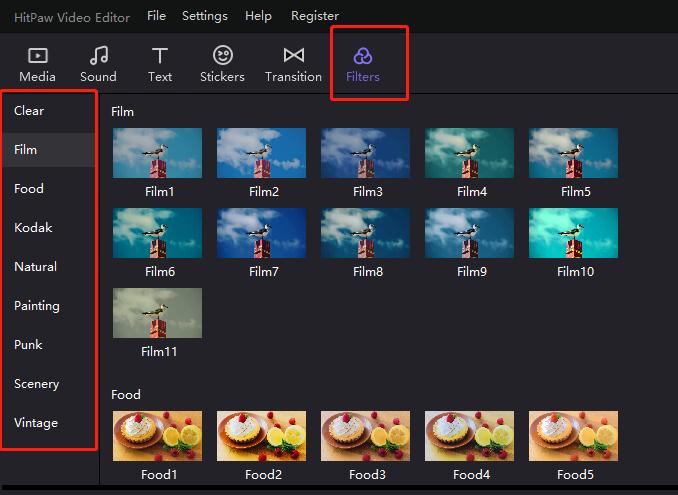 Conclusion
Most of the apps listed in this post have their user guide in them. You can download and go to the Tutorial section of the app to see how to create animated old photos free using the particular app. If you ever get bored with normal photos, animation of old photos can give you and your friends a big spark.