What is the Best Animation Software for Beginners?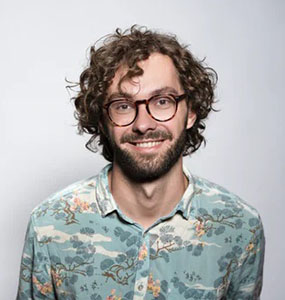 Joshua Hill
It's one thing to sit and merely enjoy watching animated videos and cartoons but making them is a whole other thing. In fact, most of us often get scared while thinking about the whole process. Well, don't be! There are so many Animation Software programs for newbies that make this difficult process super easy and fun for you. We have rounded up a list of best animation software for every beginner. So get ready to explore the wild world of animation with us.
Part 1: What is the best animation software for Mac/Windows?
When we talk about ease along with brilliance then there is no other software like Adobe Character Animator. It offers powerful tools yet works very simply which enables the users to animate a character in no time without any prior experience. If you want to master the art of animation and want the high-quality results then Adobe Character Animator is just the right software for you.
Price: $20.99 per month.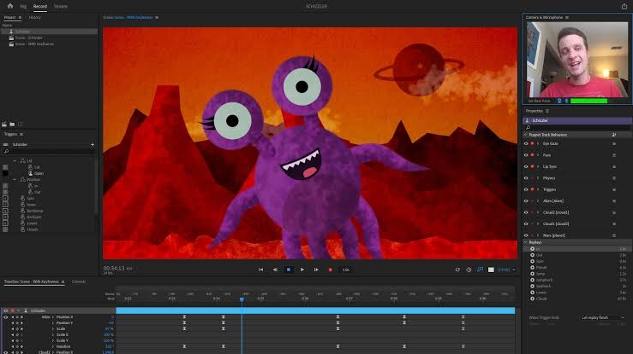 Features:
Allow you to control gestures with your keyboard or MIDi device like talking, blinking, breathing, walking, waving, etc.
Easily matches your expression including lip-syncing and movement of eyes with the help of a webcam and animate them in real-time.
Supports live-streaming to amaze the audience while you work.
Provide built-in character templates called puppets. You can also import your own characters.
Enables you to control the audio level of each scene independently.
Integrates seamlessly with other products of Adobe like Adobe Premiere Pro and After Effects.
All these features make it the best software for animation. So, create a character in just a few seconds with Adobe Character Animator.
Part 2: What is the best animation software for iPad/iPhone/Android?
To make an exciting and fun animated video it's not always necessary to own a PC or laptop, you can easily perform this task on your smartphones. The main benefit of creating these videos on iPad, tablets, and phones is that you don't always have to carry your laptop around. There are many amazing animation software applications available which you can easily download through Google Play or App Store, some of them are:
1. Toontastic – the best animation software for iOS and Android
Toontastic is hands down the best cheap animation software developed by Google for Android and iOS users both. Though Toontastic is a storytelling app specially designed for children which empowers them to create their own cartoons but brands can also benefit from it and make powerful 3D videos as well. Not only this, with this 3D software you can create breaking news reports, interstellar adventures, video games design, and much more.
Price:Free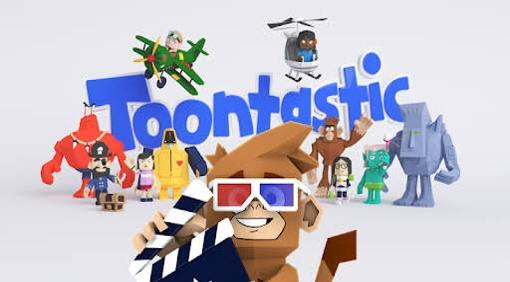 Features:
Contains plenty of animated characters like pirates, transforming robots, heinous villain, etc. to trigger the child's imagination.
Design and create your own 3D character.
You can also create a character just like you by uploading your own picture and customizing the color of the character.
Record your voice or mix the soundtrack with dozens of available songs.
Use Story Arcs to tell any story.
Easily export videos to the photo library.
Works offline as well.
2. Animation Desk – the best animation software for Android
Animation Desk is the perfect choice for Android users because of its extremely user-friendly interface. It is the best beginner's animation software because with this application you don't need to have years of experience to create an intricate animation. People can easily turn their simple sketches and drawing into an amazing animation in just a few steps.
Price:$4.99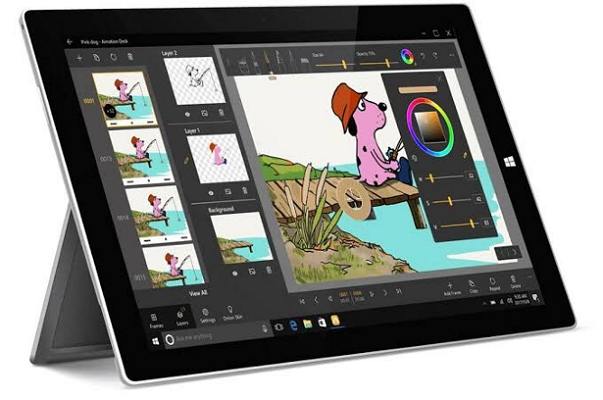 Features:
The adjustable size of the brush easily enables you to manage every stroke.
Create the smoothest animation video by choosing a frame rate of up to 24 frames per second
Create animation in layered form
A huge color selection palette of 100 vivid colors allow you to give life to your work.
Plenty of pressure sensitivity painting tools including pencils, crayons, fountain pen, multiple types of erasers, and brushes.
3. Rough Animator
Rough animator is a paid app for which enables the users to draw any animation frame by frame. It is the best easy animation software because it offers powerful tools that are exceptionally simple to use for beginners. Also, you have an iOS, Mac OS, Windows m, or Android this fully-features application is supported by every system to give you the best possible results.
Price:$4.99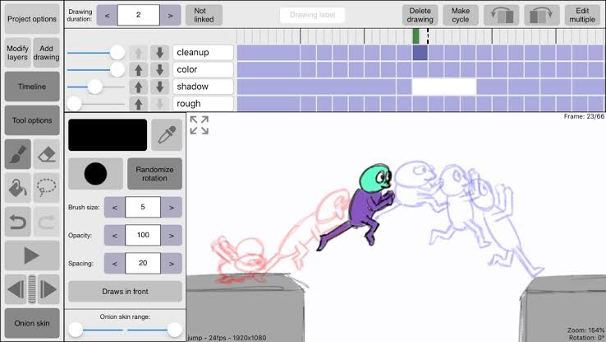 Features:
Customize the size and opacity of the brush.
Adjust frame rate and resolution.
Add unlimited layers in a single scene.
Import audio for lip-syncing and video for rotoscoping animation.
Supports Apple Pencil, Samsung S-pen, and other pressure-sensitive gadgets for you to draw easily on Android and iOS devices.
4. Animatic
Animatic is another best animation software which is developed by Inkboard for iOS and Android users both. It offers an elegant experience to professionals as well as beginners. With the right set of tools, featured design, and most intuitive interface, Animatic allows the artists to turn their creative ideas into a remarkable moving image.
Price:$9.99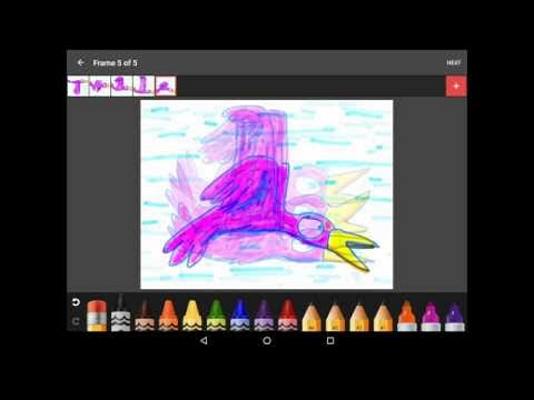 Features:
Friendly, intuitive, and gorgeous user interface.
Wide color selection palette.
Editing, deleting frames, copying, trimming easily due to flexible frame manager.
Manage the visibility of onion-skin layers.
Allot specific duration to each frame individually.
Supports a higher frame rate of 24fps.
Part 3: You may like: A Beginner's Video Editor – HitPaw Edimakor.
Apart from all these animation software programs, there is also a video editor for beginners, HitPaw Edimakor. You can make use of it to create breathtaking videos without any hassle. What sets is apart from the other video editors is its simplicity. The software has no complex menus but it is still powerful enough to fulfil all your editing needs.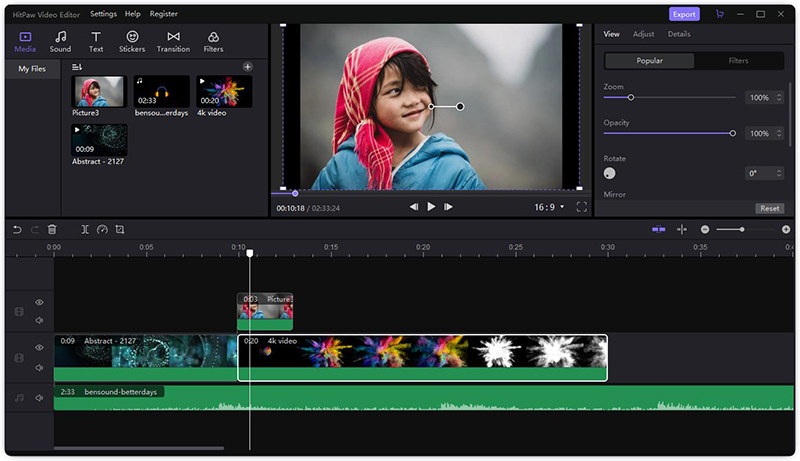 Features:
Packed with dozens of outstanding filters, fun stickers, and transitions.
Seamlessly customize the footage with tools like cropping, screen splitting, rotations, etc.
Easily to add titles, subtitles, watermarks and design them as you like.
A pool of soundtracks to choose from.
Allows to edit videos, audio and images with simple clicks.
Transfer or export the edited video to any platform right away without any trouble.
Conclusion
Whether you want to make a whiteboard presentation, short informative videos, or promo videos for your company all you need is an animation software that is enabled enough to give you the results you want. We have listed some of the best animation software. Have a look at them but before you make any decision Just think about what kind of animation you need to make? What level of complexity can you handle? How much are you willing to spend on the software? And where do you want to carry out the design, cellphone, tablet, or PC? Once you have the answer to all these questions it will be much easier for you to choose the right software. Also, you can enhance the quality of your videos with user-friendly software, HitPaw Edimakor. We highly recommend this software because it has every tool to make your videos memorable and breathtaking.