How To Add Auto Captions Quickly For CapCut Videos
Capcut has made a distinct position in the market as a recommended video editing app that is developed by Byredance. Users are given a beneficial set form to create fascinating videos with the help of available inbuilt features. This tool allows users to access its video editing tools easily along with a wide library of free music and sound effects.
The most amazing service provided by CapCut is its auto caption feature which has completely groomed the procedure of adding a caption to a particular video. The auto caption in CapCut can transform the spoken content, generate it accurately, and then synchronize the captions in real-time. The addition of captions in a video is a way of making it more inclusive for the audience with hearing impairments.

Part 1: Step-By-Step Guide On How To Add Auto Captions In CapCut
The user-friendly interface of CapCut has made it easy for everyone to access its services effortlessly without having any restrictions on device type. The given step-by-step guideline will prove to be helpful for those who want to know how to edit auto captions in CapCut. So, let's move to our main topic.
Step 1: Move To CapCut
First of all, you have to open the cap-cut app on your device. If you don't have the app then you can install it from the Play Store. You will see a better on the main interface showing the option 'New Project'. Tap on it and then you will be asked to enter the video to home you want to add captions.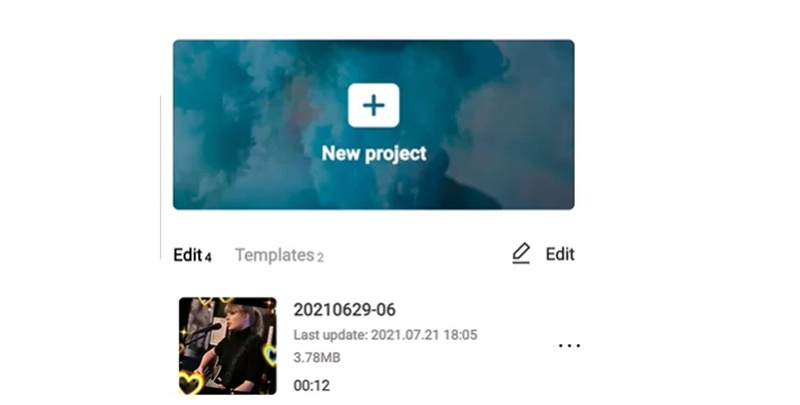 Step 2: Access Auto Caption Feature
Once, the particular video has been imported to CapCut, you will see several options available at the bottom of the screen. These options include split, speed, volume, animation, delete, edit, etc. You have to go ahead with the text option.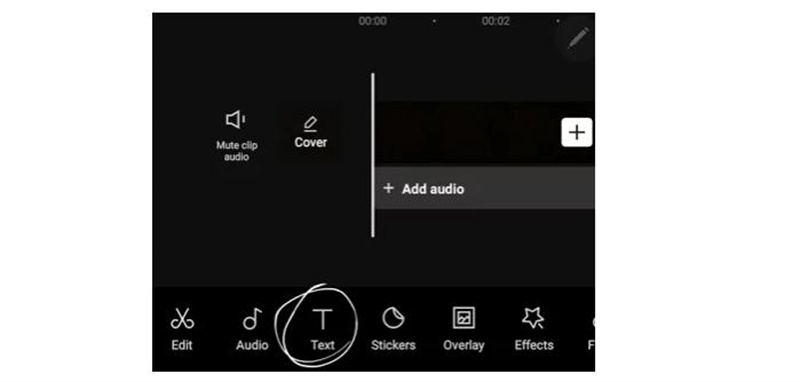 Then look for Auto Captions from the list of further available options. A dialog box will appear and you have to select the Sound Choices here. Here you will be provided with three options, the Original Sound, if the narrator of the video is present, Voice Over, if a sound is available in the device, and lastly, both options if you want to mix the above options.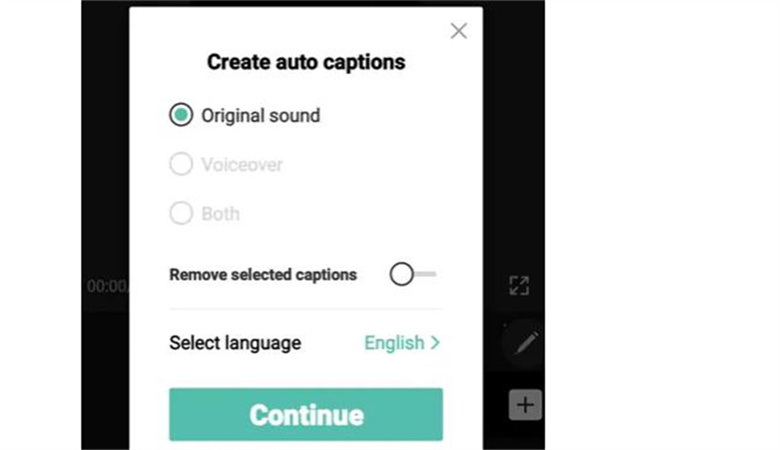 Next, choose the language of the added auto-captions. You can go ahead with English, Russian, Korean, Japanese, Spanish, and many more.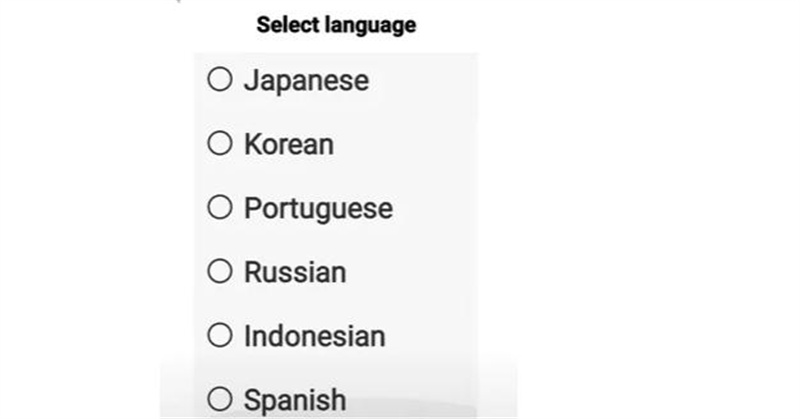 Step 3: Saving The Caption
Now this is the last step and that is to save the video having auto captions. For this, you have to look for the start button. After selecting it the tool will start processing and it's important to know that the processing time depends upon the length of the video.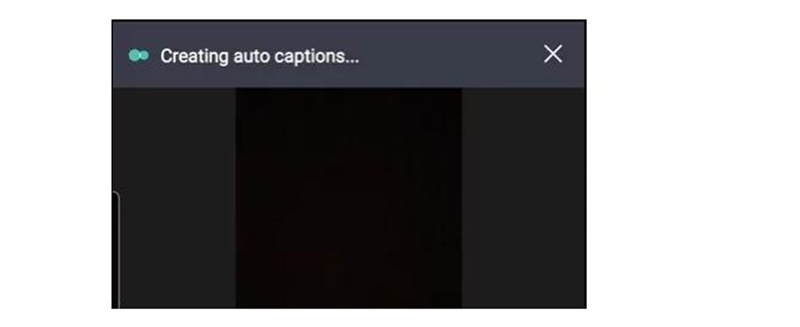 The amazing fact is that if any of the auto captions is incorrect then you can also go ahead with manually updating the caption text option to edit it. Moreover, you can also enhance the appearance of captions by going ahead with the Styled the Captions option.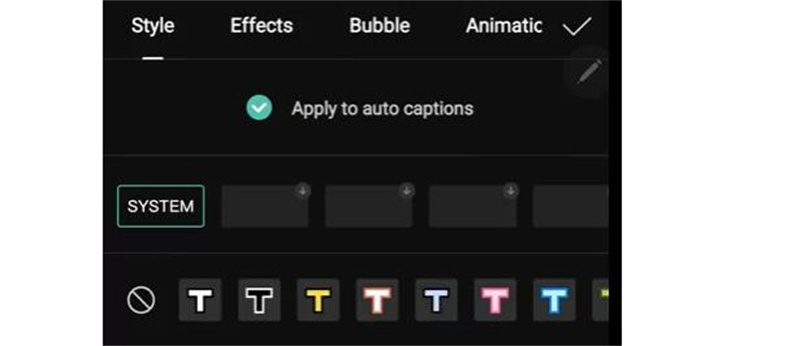 The style color and other details of the text will be easily adjusted here. Once, you have edited the video completely, you can save the video to your device and can share it on any social media platform like YouTube, TikTok, or Instagram.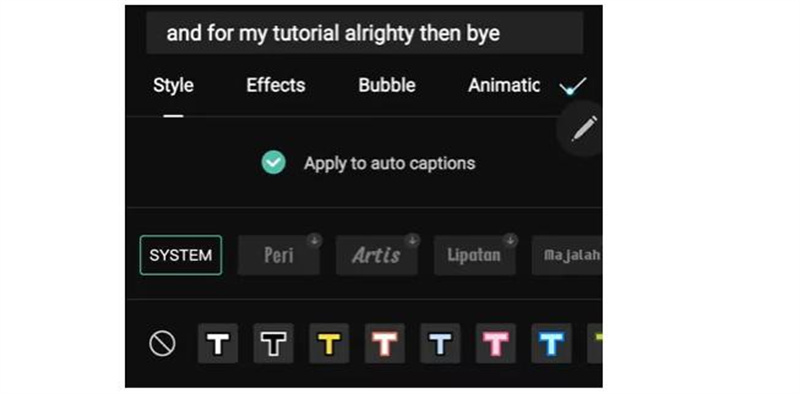 Part 2: Advantages And Limitations Of Auto Caption In CapCut
Capcut has different unique features and the auto caption is one of them. Auto captioning has different benefits as well as limitations hence before knowing how to create auto captions in CapCut, it's important to learn them. Some of the most important and unique advantages and disadvantages are given below:
Advantages
Capcut can automatically produce accurate captions in less time. Captions can be created manually which also saves time and can be used in other parts of the video.
There are several useful languages in which captions can be created. Which makes it a global platform which can be used by one from anywhere.
The auto caption features have also become more advanced as more accurate transcription has been found. So the information produced by captions is accurate and reliable.
Disadvantages
While using the automatic caption-created feature, you will see that there is a limit for languages and different necessary customization options are also not available.
Besides the advancements in the field of caption, some different issues will occur while using it.
In using the auto caption feature there is no option for manual editing which may be not a good option. As in the important and necessary films users have to spend a lot of time making sure that the film is completed in all ways.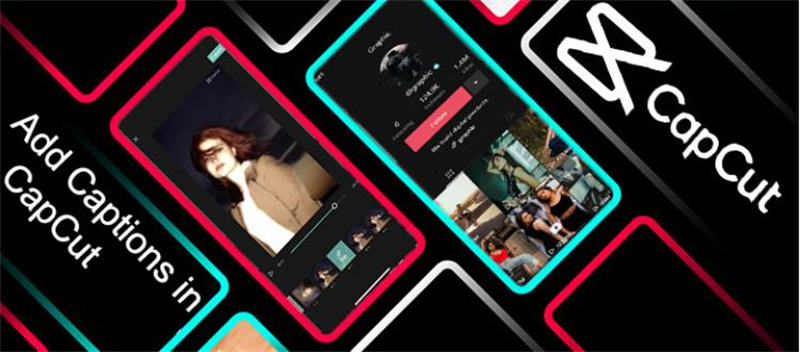 Part 3: Bonus Tip: Recommended AI Video Editor For Adding Auto Captions
We are here with an amazing tool that lets you do all kinds of ai video editing and allow you to take benefit from its auto caption feature. Get more details to find out how you can take more benefits from this amazing tool.
HitPaw Edimakor
HitPaw video editor comes with a wonderful chance for you to unleash your creativity and take benefit from its auto caption feature. This AI video editor has made it possible for us to say Goodbye to the tedious process of adding captions to a video manually.
Now, the latest inbuilt automatic speech recognition technology in the HitPaw video editor brings an innovative facility, especially for content creators. You can save your precious time with the help of the auto caption feature and can convert speech into accurate wording seamlessly.

Features Of HitPaw Edimakor
The latest subtitle maker feature has made this tool the top-listed one. Now, users can add subtitles to their videos and can take their appearance to a new height. You can also add different text animations in the video to make it attractive for those who like viewing subtitles.
Using the HitPaw video editor for adding auto-captions to your videos will save you a lot of time. You don't have to access multiple platforms for the addition of subtitles in a video but just this tool is enough for this process.
The auto caption feature of the HitPaw video editor allows users to add captions in multiple languages so that users around the globe can also take benefit from it.
Part 4: FAQs About Auto Caption In CapCut
Q1. How Do I Turn On Auto-Captions On Capcut?
A1. Enabling the auto-captions on CapCut is a very simple process. When you have imported your video on the app you just have to select the subtitle option appearing at the bottom of the screen. Then choose the auto caption option and the generation of the caption will start automatically.
Q2. Can Capcut Export Captions?
A2. Capcut also allows users to export captions along with the video that has been edited. You only have to select the export option after adding the caption to your video and then you will see several export options select the one that is according to your need.
Q3. How Do I Auto Edit On Capcut?
A3. Lots of people want to know the steps to auto edit on CapCut and how to edit auto captions in CapCut. You just have to import the particular video and then look for an auto-edit option. Your footage will be automatically analyzed by CapCut and with the help of in-built editing algorithms, you will get an appealing and compelling resultant video.
Summary
It's a basic fact that the addition of captions in video results in taking the credibility of the video to a new height and makes it perfect for users with hearing impairments. You can go ahead with CapCut, a perfect tool for editing purposes. Moreover, the HitPaw video editor is another tool for the same purposes but with additional wonderful features that help you to make your video more captivating.