6 Best Indian Voice Changers for PC Online 2023
Learning different languages and accents can be a tedious task as it requires lots of effort and time. However, it is still important to learn new languages so you can communicate with people. If you are planning to work with Indian people and want to learn about them, we got you covered. In this article, we tell you about Indian voice changers that you can use to get Indian AI voice. Let's discuss what these Indian accent voice changers are and how they can help you.
Part 1: 3 Wonderful Indian Voice Changer for PC
Many voice-changing applications are available online, which help communicate with the Indian audience. With these Indian voice changer applications, you can easily adjust the Indian accent. So, if you are a beginner and want to use the Indian AI voice changer, we got you covered. Below we have discussed three different Indian accent voice generators that you can use in 2023.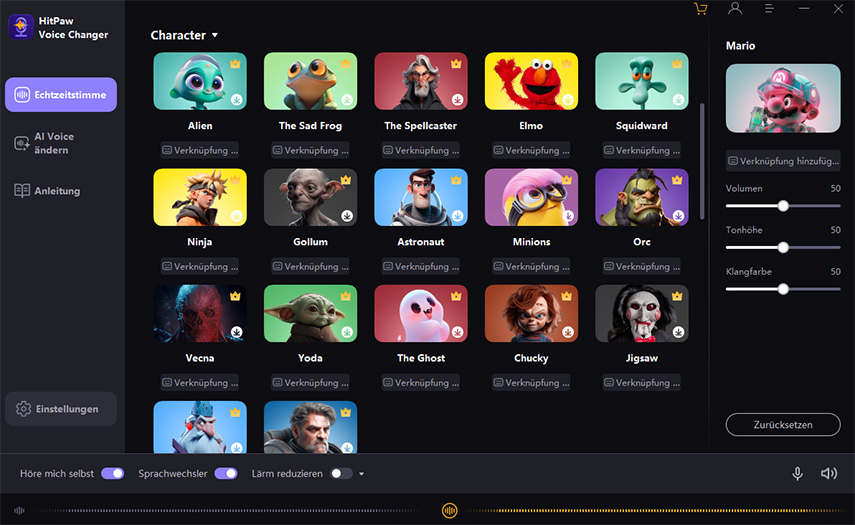 Do you want to target the Indian audience and are looking for the best Indian Voice changer? Then download the HitPaw voice changer for PC. It is the perfect Indian accent voice generator that can easily provide the Indian accent. It has a simple interface and is 100% safe as well. Moreover, it can seamlessly provide Indian audio and more. Let's discuss its features.
Key Features:
Best for Indian audiences as it provides a clear Indian AI voice
Affordable Indian accent translator with multiple options
Voice clone and Text-to-Speech option is also available
Has a straightforward and intuitive interface
Easily integrate it with different applications and online platforms
Doesn't compromise on audio quality and removes background noise as well
Price: The basic plan starts from $15.95 per month
Compatibility: Windows and Mac
Here're easy steps that how you can use HitPaw Voice Changer.
1.Go to "Settings", and click the drop-down button to select the input and output you are using.

2.Choose the effects you prefer and click to apply it.

3.Turn on the "Voice Changer", "Hear myself" and try to speak to your microphone to listen how your voice sound like. If the surrounding environment is noisy, you can manually activate noise reduction. Please don't set the noise reduction level too high, as it may filter out some sounds.

4.After selecting the desired sound effects and previewing them, you can adjust the volume according to your preferences.

5.Change Voice on Discord:Open "Discord", Click your "User settings" and go to "Voice & Video, Then select "HitPaw Vitrual Audio Input" from the drop-down list of input device.
2. UnicTool MagicVox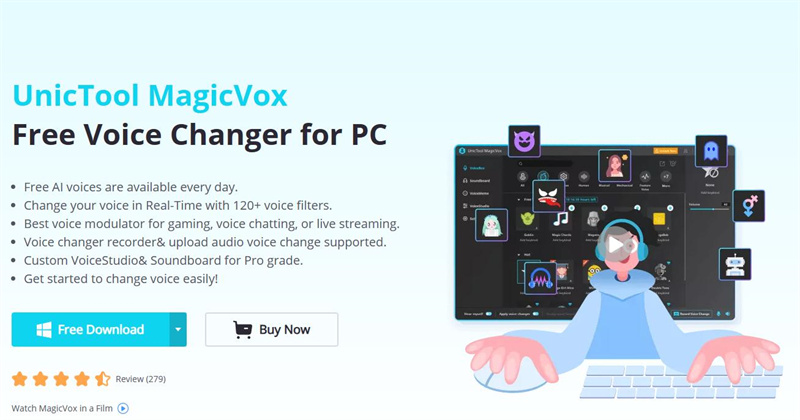 If you want to engage the Indian Audience and looking for a reliable Indian AI voice changer, we recommend using the UnicTool MagicVox application. You should definitely try this software because it provides a natural Indian accent. It means the Indian audience won't be able to recognize the difference. You can also try this Indian voice changer for free on different social media platforms.
Key Features:
Real-time voice changing application for Indian audience
Ideal Indian Voice changer for content creators, professional users, vloggers and more
Transfer your voice using 400+ voice effects, including the Indian filter
Has a user-friendly interface and is compatible with multiple devices
Set key bind according to your requirements
Price: The basic version starts from $8.99 for a month and the yearly plan is $19.99
Compatibility: Windows and Mac
3. Clownfish Voice Changer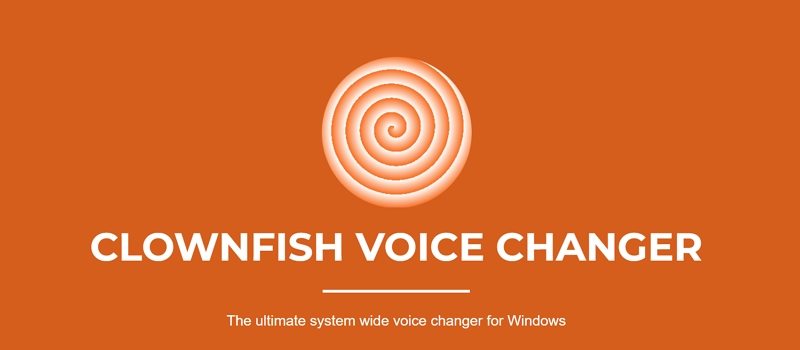 Clownfish is another Indian accent translator and voice generation. This application offers multiple voices and accents, including Indian. It is the best Indian accent generator which can change the voice with ease. It offers other options, such as female pitch, male pitch, alien, and more. It also supports Text-to-Speech feature and works with a VST plug-in. You can also use this Indian voice changer for prank calls.
Key Features:
Has a built-in sound player for fast results
Get Indian AI voice with one-click
Offers numerous accents and voices, such as Indian
Reduce background noise and adjust the settings
Price: It is a free tool
Compatibility: Windows
Part 2: 3 Great Indian Voice Changer Online
If you are searching for the best Indian voice changer online, don't look further. Here we have mentioned the top three Indian celebrity voice changers online that you can open on any browser. Let's discuss these apps and how they can help to get an Indian voice.
1. Voice.ai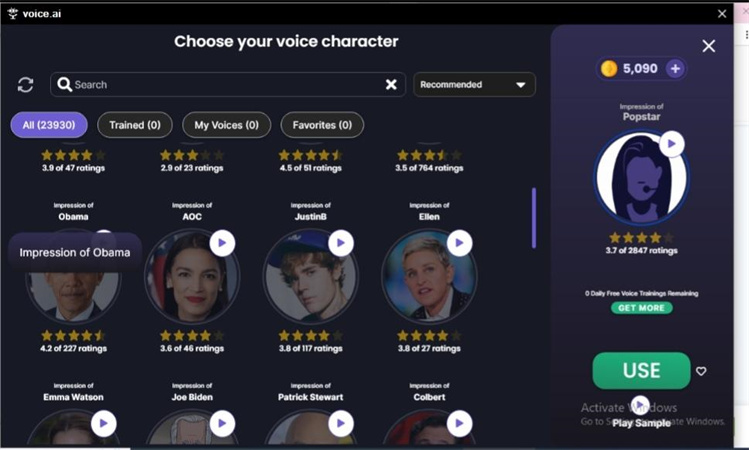 There are many Indian scammer voice changers present online, but if you need reliable results, we suggest using Voice AI application. It is a safe application and changes the voice in real-time as well. It is 100% free and doesn't charge you anything. Users can use this application to get a natural Indian accent. Users can adjust the parameters, including speed, pitch, gender, and more.
Key Features:
It has a straightforward interface
Users can try the pre-defined voice effects, including Indian accent
Change your voice to Indian and use it on different platforms, such as Discord, Zoom, WhatsApp, Telegram, and more
Create short audio clips for soundboards
Works perfect with multiple games, such as OBS, TikTok, Twitch and more
Price: It has a free version
2. Voicechanger.io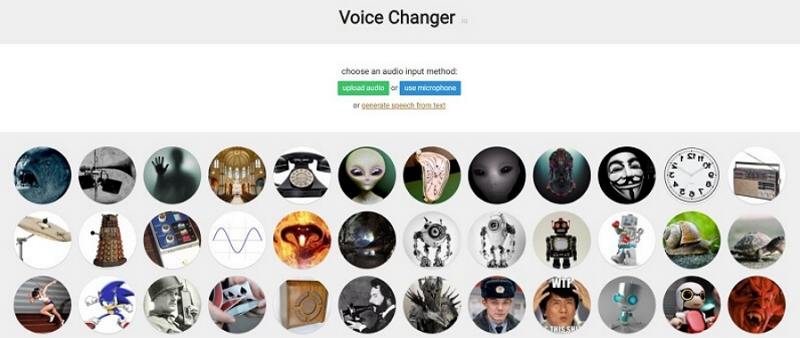 Voicechanger.io is another Indian voice changer free application for content creators, voiceovers, vloggers, and more. With this software, you can seamlessly generate Indian voice and add it to your videos. It is a free Indian voice changer online, which means you can use it on all your devices and browsers. It also has a Text-to-Speech feature which is perfect for generating fast voices.
Key Features:
Best tool for generating Indian voices
Get your favorite accents with one click
Text-to-speech feature is also available
Adjust the parameters, such as Pitch, volume, and other settings
Price: It is a free application
3. LingoJam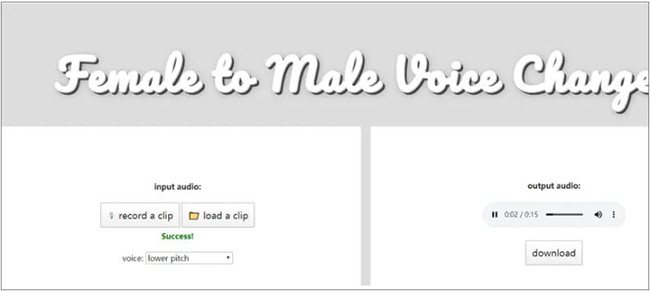 LingoJam is another Indian accent voice generator for beginners and professional users who want to generate the Indian voice and accent. It is an online application where you can record the clip or load it. Different users try this application for Voice Therapy. It is also ideal for creating engaging voices that you can upload to your social media platforms. LingoJam has different other tools, such as online translators and more.
Key Features:
An easy-to-use application that can generate Indian voice within minutes
Users can upload the audio and get the voice changed with one click
Offers different voice effects and filters
Adjust the Settings within seconds
Ideal tool for those who want to speak in an Indian accent
Can be used on almost all the browsers
Price: It is totally free
Part 4: FAQs of Indian Voice Changer
Q1. Can you change your voice into Indian accent?
A1. Yes, it is now possible to change your voice into Indian accent. However, for that, you have to use a safe voice changer application as there are multiple Indian scammer voice changer tools available that don't provide the right results. Above, we have mentioned some top Indian voice changers apps for PC and online users.
Q2. What is the app for Indian accent?
A2. If you are a PC user and looking for Indian voice changer app, we suggest using HitPaw voice changing application. It is a user-friendly application that changes the voice within minutes. It offers different voice filters and real-time voice-changing options. You can also use it with other social media apps, such as Discord, Zoom, and more.
Part 5: Final Thought
That's it! In this article, we have mentioned some of the top Indian voice changer applications for PC and online. You can download these apps to create sound in Indian accent. Some of these Indian AI voice changer applications are free. However, if you want to enjoy premium features you have to purchase them. Moreover, if you want the most popular application, we recommend using HitPaw Voice Changer. It has a free version as well as premium plans which you can use to get the natural Indian voice.